New trends and challenges are emerging in the meetings industry
Minority groups naturally come together to resist and mingle, and in so doing need a venue to congregate and discuss, to celebrate and bond. For some time now, the meetings and hospitality industry has provided a variety of safe, encouraging spaces for those who identify as minorities.
The meetings business is often in the vanguard of inclusion and tolerance for all people, regardless of race or orientation. Yet diversity within the workforce still is somewhat lacking. Unforeseen challenges arise, and for every step forward against discrimination, new issues emerge.
This year, the industry is sharply focused on proactive policies and new, forward-thinking offerings. President Donald Trump's administration has rolled out strict travel policies, keeping the industry on high alert to accommodate and inform clients. Transgender equality and understanding, comfortable quiet spaces for breast-feeding women, and veterans' unique needs are becoming part of everyday vocabulary when it comes to event planning and preparation.
But being a truly diverse industry takes more than incorporating disenfranchised groups: It means being accepting of all people sincerely, and without exception.
How does the meetings and events industry achieve this? A first step is to make diversity a priority in mottoes and verbiage. After all, words are powerful. A next step is to take action. Destinations must project an open-minded and inclusive image in order to attract event planners and meeting groups.
Here's a look at how some top destinations, venues and organizations have responded to the growing call for diversity.
First and Fabulous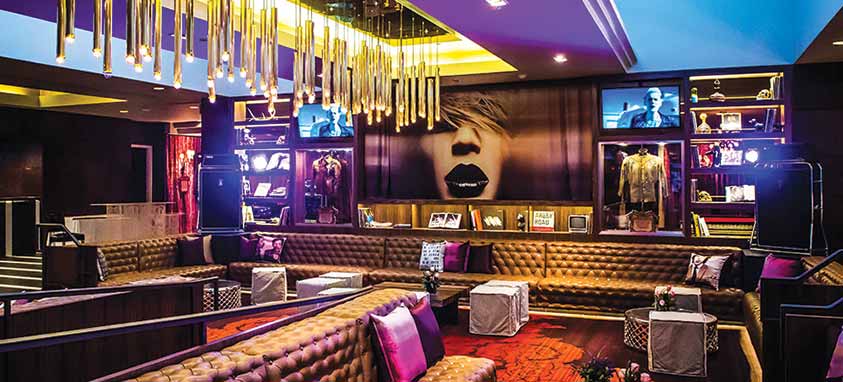 While some hospitality groups play catch-up in embracing people's differences, others have been emphasizing them for years. Hard Rock Hotels, Casinos and Cafes have been advocating acceptance for five decades.
"Since the first cafe opened in 1971, the brand has maintained its mantra, to 'Love All, Serve All,' throughout its worldwide network of Hard Rock properties," says Greg Naylor, director of worldwide sales.
Nowhere is that more apparent than Hard Rock Hotel Palm Springs (photo above), which opened in 2013. Set in the heart of bustling downtown Palm Springs, the hotel serves as a valuable nexus for the city's thriving LGBTQ community and guests. With 163 guest rooms and suites, and 30,000 sq. ft. of meeting space, the hotel hosts diverse groups of all shapes and sizes.
"We greatly support and value the LGBTQ community, and even host a weekly drag brunch every Sunday morning at the property, which has proven to be wildly popular," Naylor says. Other big events on the calendar include hosting International Bear Convergence and the iconic LPGA Dinah Shore golf tournament.
Overall, the brand is founded on the ideas of shattering social class barriers and treating all with dignity and respect. Naylor says the diversity within Hard Rock is a key influence.
"We are owned by the Seminole Tribe of Florida, and music is in our DNA, which is the global common thread to us all," Naylor says. "I don't think there is another competitor as committed to diversity as Hard Rock Hotels."
New Orleans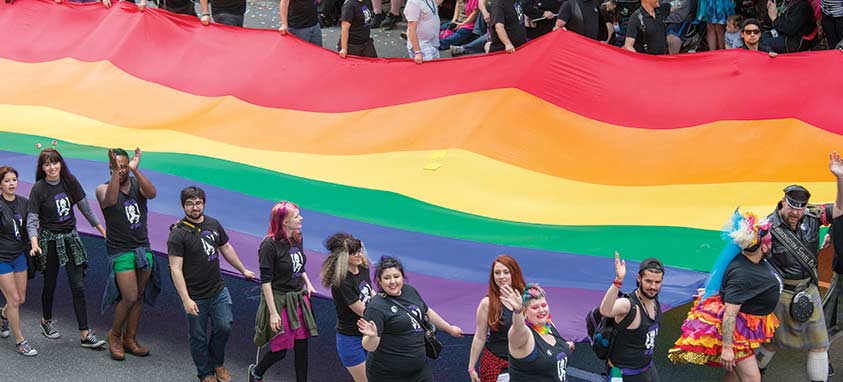 New Orleans has always been a destination that celebrates differences. Many leaders in the city's tourism industry are fighting against proposed discriminatory legislation in the state, and promoting equality for all, regardless of nationality, religion, sexual orientation or any other criteria.
The Crescent City is a melting pot, influenced by African, French, Spanish, Acadian, Creole, British, Irish, Vietnamese and many other cultures. All travelers who pass through the port city leave their mark. Its tolerance and hospitality have made it a world-class destination for decades, and enable it to maximize its tourism potential.
When the NBA chose to move the 2017 All-Star Weekend from Charlotte, North Carolina, due to diversity issues, it picked New Orleans to be the host. The Big Easy also greets a diverse set of annual meetings, including American Immigration Lawyers Association, Zeta Phi Beta Sorority, National Black Nurses Association and the Annual Essence Festival.
New Orleans' support for the LGBT community is well-known, and is one of the things that make visiting the city so pleasurable and comfortable for visitors of all stripes. It's reassuring to know that everyone is welcomed with open arms.
Northeast Florida
Northeast Florida's historic coast has also been a leader in welcoming diversity. Its rich Colonial and African-American civil rights history attracts visitors from all over. The region encourages business from all groups, which helped make it a top destination for gay and lesbian weddings.
"We have definitely seen growth in the number of diverse groups in recent years," says Jaya Larkin Dillard, sales and services manager for St. Augustine, Ponte Vedra & The Beaches Visitors & Convention Bureau. "The legalization of gay marriages in Florida in 2015 was a boon to same-sex weddings in our romantic city.
"We are putting more resources into this arena, with membership in IGLTA [International Gay & Lesbian Travel Association] and the growing list of diversity conferences and trade shows we attend."
Caribbean
According to Caribbean Tourism Organization, despite political, security, and economic uncertainties and challenges in the main source markets, tourist and group arrivals to the Caribbean increased by 4.2 percent in 2016. The Caribbean is a popular destination among travelers, but not only for the beautiful weather and beaches: It also boasts a diversity of culture that is second to none.
Trinidad is becoming increasingly popular because of its massive Carnival, which lures revelers from all over the world each year. Hyatt Regency Trinidad hosts a diverse audience, from Carnival-goers to vacationers to meeting attendees.
"This year promises to bring change to the global hotel industry," says General Manager Russell George. "The recent shake-up in government and politics in major markets directly affects the global hospitality industry, thus shaping travel trends."
George feels that the variety of guests Hyatt Regency Trinidad receives pushes his team to make everyone feel as if they are catered to specifically, honoring their unique needs and personality.
Curacao is a famously diverse destination known for its unofficial slogan, "Live and Let Live." Its population is a mix of almost 60 nationalities of Latin, European and African ancestry. An important Jewish monument, Mikve Israel-Emanuel Synagogue, is the oldest continuously operating synagogue in the Western Hemisphere, drawing many visitors and historians each year.
This deep foundation of religious tolerance and overall acceptance has made Curacao a desired group locale. It is also one of the most LGBT-friendly destinations in the Caribbean. Curacao's Pride Week is back for the fifth year in a row in 2017, with rainbow flags flying over Willemstad to welcome everyone.
Minneapolis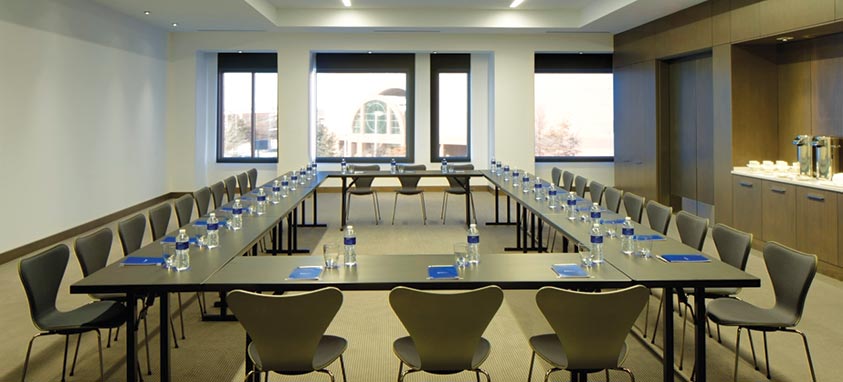 Radisson Blu Mall of America, Minneapolis
Sun-kissed tropical islands aren't the only locales embracing the diversity mantra. Radisson Blu Mall of America, the only hotel connected to Mall of America, welcomes a plethora of guests from other countries with various cultural and religious backgrounds. The Radisson Blu motto "Yes, I Can!" motivates the hotel team to appreciate differences and accommodate guests' special requests.
Kristen Babcock, the hotel's director of catering and convention services, focuses on making guests feel comfortable and at home, no matter what their background or ethnicity.
"We have a very diverse staff and have a list of languages that each of our employees speak so that we can better communicate with our guests who may not be fluent in English," she says. "We translate our restaurant menus into other languages and print them for groups. We have temporarily removed artwork and furniture from our public spaces so as not to offend some extended-stay guests, and we welcome all engaged couples to have their wedding ceremonies and receptions here, regardless of sexual orientation."
Babcock also noted some new trends.
"We customize our catering menus to accommodate religious and dietary requests," she says. "There has been an increase in requests for halal and kosher meals, so we partner with a local vendor and kosher our kitchen for large events."
Chicago
Many strides have been made in establishing diversity in the meetings and hospitality industry, but there is room for improvement. Sandi Robinson, director of sales at The Godfrey Hotel Chicago, feels that as an African-American lesbian, she has some special insights on the matter.
"The struggle has always been real as a minority in the hospitality industry," Robinson says. "Often times, I am the only black person in the room at industry meetings and events. I don't even think about it anymore because it's always been the norm.
"We, as a culture, have definitely grown in our acceptance of diversity, but the hospitality, meetings and events industry is still behind. The great thing about being an African American in this industry is that I find myself working with African Americans who love to support the growth of other African Americans. This has helped my professional development and has boosted business at The Godfrey."
Robinson also understands the unique buying power the gay community has and the important position it holds within the hospitality industry.
"Being a member of the IGLTA and LGBTA [Lesbian, Gay, Bisexual, Transgender and Ally] Chamber of Commerce has helped to foster business from companies that want to support those communities," she says. "The slogan, 'Don't just be gay; buy gay' says volumes about the correlation between what people believe and where they spend their money."
Wrapping Up
The Trump administration's policies and rhetoric have raised concerns among some meetings industry leaders. The travel ban imposed earlier this year has been halted, at least for the time being, but it is still an issue for global corporations invested in meetings within the United States.
"We are monitoring the issue, and we hope it can be resolved soon in a manner that strikes a fair and reasonable balance between travel and security concerns," says Richard Scharf, president and CEO of Visit Denver.
Holly Strout, director of diversity and inclusion for PTE Productions, an Orlando events firm, is no stranger to the challenges that the meetings industry faces. She feels that the new administration needs to reach out to work with diverse groups in a positive way, as they form a large part of the multibillion-dollar service and hospitality industry. She says that even negative rhetoric can inspire bonding and grassroots positivity.
"People who were previously intolerant are now coming out as accepting and tolerant," she says. "People are coming out more and more to join the wave of positivity and diversity in our country."
Strout feels lucky to be a part of a company so devoted to this concept both within the corporate culture and with clients.
"As stewards of our clients' ROI, we invest responsibly and collaborate with them, including their diversity, culture and community outreach to make every event a success," Strout says. "Inclusion captures, in one word, everyone—military, disabled, race, gender, sexual orientation, religion, personality, etc. One group is not more important than another: Every group is important. True equality is the most important thing."
---
Natalie Compagno is an avid traveler who has written for The Huffington Post, TravelAge West, Yahoo Travel and more.
---
Diversity in Hiring Brings Positive Results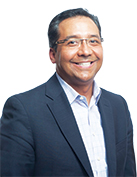 A successful diversity program doesn't just make all guests feel accepted: It also helps to create a diverse workforce.
Michael Dominguez, senior vice president and chief sales officer for MGM Resorts International in Las Vegas, sees the meetings business becoming a diverse industry with a global perspective. His company is dedicated to the concept of diversity and has assigned staff to promote and secure diversity meetings and new business in this field. They seek employees who are diverse in leadership as well as thought.
"We don't just check a box for race, religion, etc.," he says. "We want people who are diverse in their perspective. Everybody has a voice; everybody is equal."
Dominguez says there is always work to be done in this complicated and evolving climate.
"Diversity groups are coming together to discuss like and unique issues; they can tackle more together," he says.
The challenge is for these groups to not only come together to find solutions, but also to start talking to one another to bring about change.
Action is also important when it comes to change. Explore St. Louis created St. Louis Agency on Training and Employment (SLATE), a new apprenticeship initiative which proactively diversifies the hospitality and meetings industry by giving opportunities to women and minorities, who learn the necessary skills to work convention and trade-show events.
"SLATE works with the three local trade unions to help them access new talent and diversify their talent pool from the entire St. Louis metropolitan area," says Michael Holmes, executive director. "Registered apprenticeships will give job seekers the chance to earn as they learn from experienced decorators, stagehands and projectionists. They will also be able to learn multiple skill sets and contribute to any and all events held at America's Center."