Group travel by air is closer to getting greener
eco-aviation
Let's dream a little. Forget the nightmare of 2020, and gaze up to the skies at a brighter future. What do you see? It's a plane. My, it seems really quiet.
That's because it's an electric plane.
What might have seemed but an eco-reverie a few years ago is now a fact. In late November, a six-seat Cessna 337 became the first hybrid-electric aircraft to fly an actual airline route, an interisland flight between Maui's Kahului Airport and Hana on the Island of Hawaii, and back. Like a hybrid car, the aircraft was powered by both a conventional engine and an electric power unit.
More: Better Than Sustainable: Regenerative Travel
Fuel consumption and CO2 emissions were reduced on that flight by 40-50 percent, according to Ampaire, an electric aviation startup based in Los Angeles, which partnered with Hawaii-based Mokulele Airlines for the demonstration flight.
Air travel is the high-flying Dumbo of carbon emissions. Planners and meeting attendees can be justifiably proud if they pull off a zero-waste event, but if most of them arrive and leave at airports, their carbon footprints are still significant. Offset programs that plant trees based on flight miles are great, but the fact remains that with predicted growth in the sector by 2050, commercial aircraft could be spewing out up to 24 percent of worldwide emissions, as the BBC recently noted.
Beyond Jet Fuel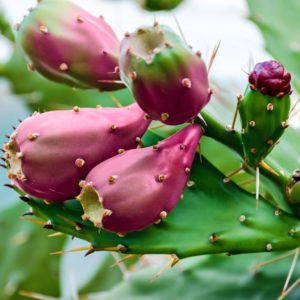 Other green technologies are also on the table. Biofuels made from organic matter like algae and prickly pear cactus have been tested. Industrialized crops, such as corn, sugar cane, soybean and palm oil, from which almost all biofuels are currently made, have been criticized for taking over land that could be used to produce food, causing deforestation and depleting water resources.
Hydrogen propulsion systems under study must overcome the issue of taking up three times the fuel storage space as normal jet fuel.
Electric seems to be the leading contender for the future of commercial flight. Yet even hybrid-electric airplanes capable of carrying hundreds of passengers over thousands of miles are still a long way off, with many technical issues to be overcome.
Regional, short-haul flights are a different story. One expert told the BBC that narrow-body aircraft flying short-haul routes account for up to a third of all aviation emissions. That's why it's especially good news that 50-seat, hybrid-electric planes could start flying these routes even before the end of this decade.
"The future for regional airlines is electric," says Stan Little, CEO of Southern Airways, which operates one of the largest commuter airlines in the United States and owns Mokulele Airlines. "We expect to put hybrid- and all-electric designs into service as soon as possible, and we know other regionals are watching us with great interest."
Easyjet, a UK budget carrier, has hired another L.A. electric aviation company, Wright Electric, to design and develop a 180-seat, fully electric jet that can fly up to 300 miles—which would make London to Paris a snap. The ambitious goal is to debut scheduled flights by 2030.
Enter Elon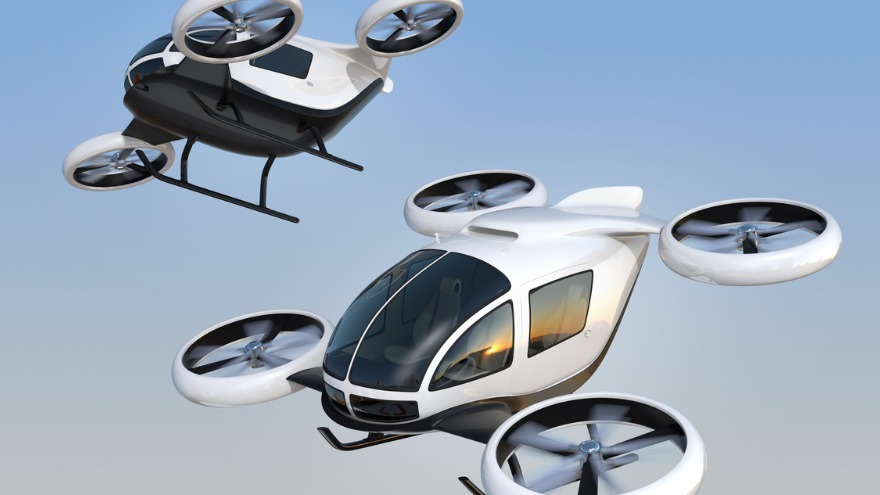 More than 200 electrically powered aircraft, mostly hybrids, are said to be in development worldwide, but no one is more bullish on electric flight—and a brighter beacon—than Elon Musk. "All transportation will be electric, except for rockets," he predicted years ago.
More: The Shift to Electric Vehicles
Not to get too deep in the weeds, but the main issue with a battery-fueled plane is what's known as energy density—the number of watt-hours (Wh) produced per kilogram (kg) of battery weight. Today's best lithium-ion battery, used in Tesla's Model 3 cars, has an energy density of about 260 Wh per kg. To grasp the magnitude of the challenge, compare this to some 12,000 Wh/kg for standard jet fuel.
In a 2018 interview, Musk said the electric plane he envisioned was much like a rocket ship, a vertical takeoff and landing vehicle capable of flying at supersonic speeds at high altitudes. Takeoff would require a battery with an energy density higher than 400 Wh/kg.
Just last August, the Tesla CEO hinted in a tweet that he thinks a Tesla 400 Wh/kg battery could be only three to four years away. At the least, wrote a Tesla physicist in the science journal Nature, that would be enough "to enable electrified urban aviation."
If this all seems like a Jetsons script, would anyone have guessed Tesla would become the most valuable car company on the planet, worth three times more than Ford and General Motors combined? So, it isn't such a stretch to imagine that day, not too far off, when you can stage a truly sustainable gathering by urging your attendees to hop on that electric airplane to fly in.