We've been through so much, we're ready for change
It's been a year now. If you've planned F&B during those months, it's likely been something very different from anything you served pre-Covid. You've had to learn to do what you do in new and different ways. In that spirit of learning—and, hopefully, growing—now is the perfect time to look at F&B afresh.
Take this opportunity to consider leaders in the food world who have embraced the alternative. They have lessons to share.
Even The New York Times was abuzz recently at the announcement by the revered Michelin Guide that it had awarded its first star to a French restaurant that is entirely vegan. "The bestowal of the star to ONA, a restaurant near Bordeaux," its reporter noted, "is more evidence that a country long renowned for classics like coq au vin, blanquette de veau and boeuf bourguignon has opened up to animal-free cuisine. A growing number of chefs are cutting meat from their menus, sometimes entirely."
This newly starred restaurant shuns all animal-based products, even in decorations and furnishings; it does not, for instance, use wool or leather. Before the Covid-induced hiatus, its seven-course menu featured dishes with "intriguing combinations" of fir, boletus mushroom and sake, or dulse seaweed, lemongrass and galangal, a relative of ginger.
ONA was also among 33 restaurants in France to receive a green star, a new category created last year by Michelin Guide that rewards restaurants "committed to advocating a virtuous, sustainable approach to gastronomy." Things like working with local producers, growing their own fruits and vegetables and limiting waste produced in the kitchen.
See also: Viva Vegan Vegas
At the last big event I attended before the pandemic shutdown, one day's luncheon was entirely plant based. Unfortunately, I heard a lot of talk around my table that it was lacking—not meat, necessarily, but in creativity and flavor. Even in a large convention hotel, this does not have to be the case, especially if more planners—catering's major customer, after all—push for better.
Bonus: You might well save money—meat is usually the most expensive element on the plate.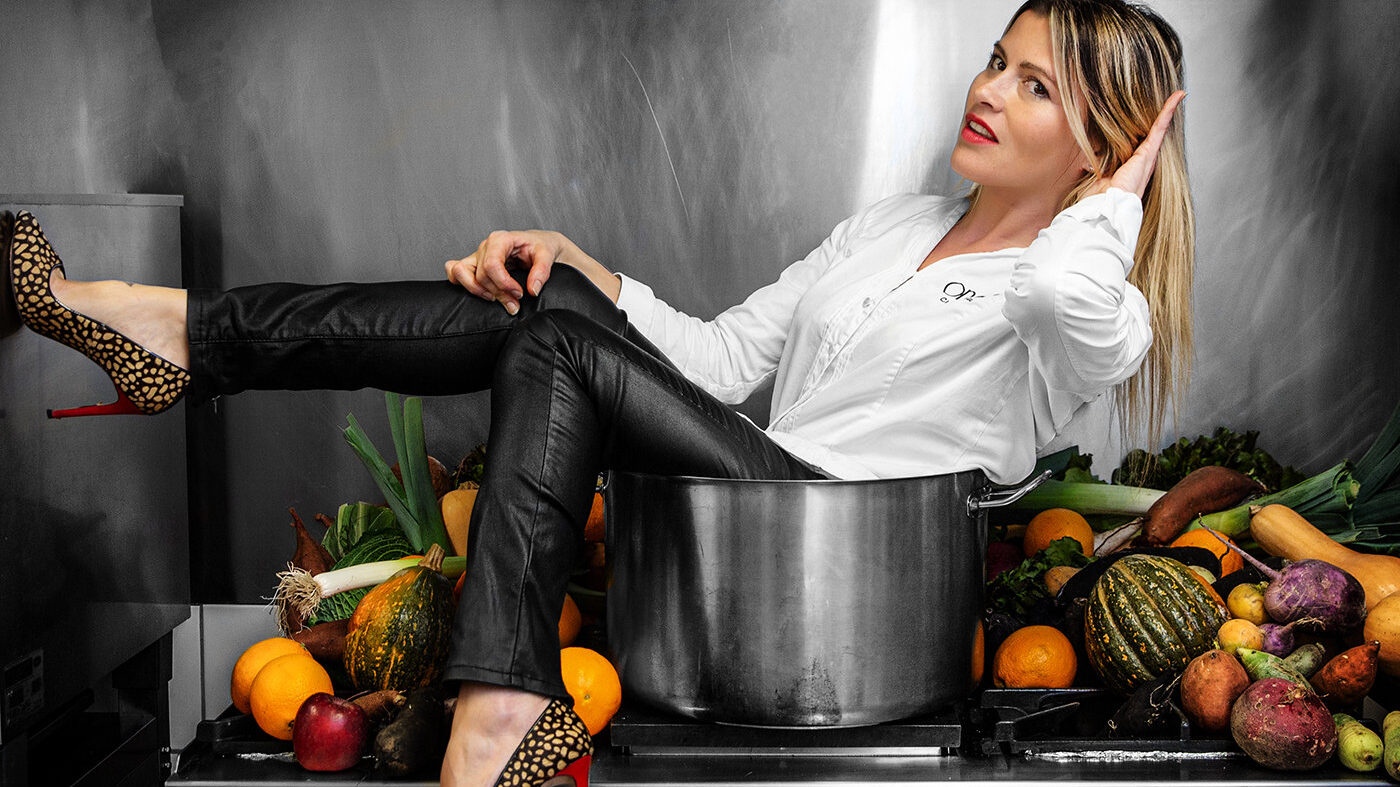 Change is not limited to France. Closer to home, Kimpton Hotels & Restaurants across this country have been promoting and serving up elevated mocktails so delicious they promise you won't miss wine or spirits a bit. Example: Hotel Van Zandt in Austin, Texas, created Spices n' Herbs, a drink built with fresh lime juice, cilantro-jalapeno syrup, molé bitters, sour cream and sparkling water.
In San Francisco, bartender (and recovering alcoholic) Joshua James opened Ocean Beach Cafe, a restaurant "dedicated to building the largest nonalcoholic beverage selection in the world," reported San Francisco Chronicle.
The Chronicle continued: "Now, when you hear the term 'nonalcoholic beverage,' you're probably thinking of O'Doul's. But the truth is, low- and nonalcoholic products have come a long way in the past few years. The fridge at Ocean Beach Cafe is fully stocked with all sorts of nonalcoholic craft IPAs, sparkling wines, and bottled mocktails. And they're not just for people in recovery."
More: Nonalcoholic Drinks Take the Stage in Dry January—and Beyond
In fact, the trend toward low or no alcohol has been building steadily over the past five years. The website Beverage Daily labels this "a significant period of growth." So, why not challenge your F&B partners to be as creative with these alternatives as they are with full-proof signature cocktails?
Finally, let's see what we can learn from beverage and food companies that go far beyond a marketing pitch to leave a lighter footprint on this beleaguered planet. In choosing suppliers for events and swag bags, look to companies like Numi Organic Tea.
Since its founding in 1999, this B Corp whose teas are distributed in more than 50 countries has contributed more than $1 million in Fair Trade Premiums for tea farmers. Numi's Fair Trade and Fair Labor commitments have helped sponsor schools, hospitals, community centers, road construction and other improvements for living standards in its tea-growing communities.
It only begins there. Recent milestones include the launch of a compostable tea wrapper, achieving Climate Neutral certification, and mobilizing Numi Foundation for Covid relief—delivering over 350,000 pounds of fresh produce to Bay Area families in need.
As the world reopens, you'll have a lot on your plate. But it's also a great moment to remember that where you lead can change the world. Or at least offer new possibilities to inspire those you host.