And food and beverage for groups will be fine
f&b
If you know the R.E.M. song, you know the next three words after the alarming refrain are, "And I feel fine." Forgive us all for wondering if that is true. Most of last year was about planners, not to mention executive chefs and F&B directors in hotels, restaurants and catering companies around the globe, adapting to a reality never taught in CEU-credit classes, chef or hospitality schools.
It seemed, indeed, like the end of the world as we knew it.
Gone was the jostling crowd at the bar. Out was the self-service buffet. The six-top rounds set with pitchers of iced tea and a breadbasket and butter dish, all gone. In their place, if events happened at all, were, at worst, picnic-like meals with cellophane-wrapped cutlery or, at best, staffed buffets and chef stations behind Plexiglas shields and socially distanced place settings made to look as safe yet welcoming as possible.
January is always about new beginnings (one of which is this column). But never in recent memory has it felt like change was more epochal. Blessedly, vaccines are on the horizon, but as meetings and events recover, what will be different?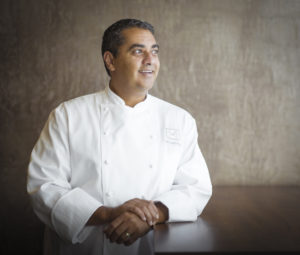 As Michael Mina, a Michelin-starred chef who has opened 45 restaurants around the world, told me recently, "All the rules are in play."
So, what do the experts think F&B in 2021 will be like?
In its annual Culinary & Cocktail Trend Forecast, Kimpton Hotels & Restaurants foresees more intimate, highly personalized mealtimes. "From an events perspective," Kimpton says, "guests are looking for spaces that are comfortable, warm and have an inviting atmosphere."
In the realm of beverages, Kimpton thinks WFH has inspired wanderlust, and predicts demand for wines from new regions travelers dreamed of visiting in 2020, like Moldova, Croatia, Hungary, Morocco, Lebanon, South Africa and Mexico. "People are more open-minded about trying new regions and producers," the forecast opines. It also sees the rise of an "all-encompassing drinks sommelier"—someone on the bar or catering team who can guide choices not only in wines and beers, but also "the nuances of premium rum, whiskey and tequila… These sipping spirits have piqued the interest of cocktail lovers for their diversity, character and complex flavors."
Flavors of 2021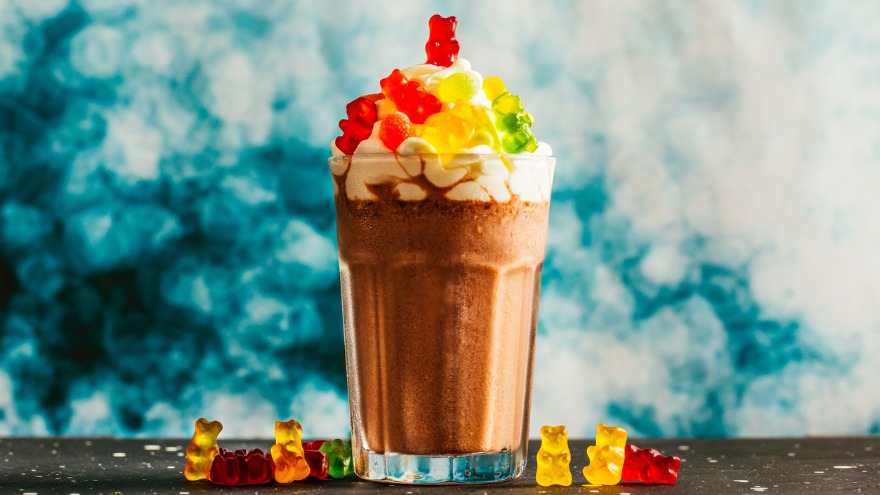 Staying on the "B" side, Louisville, Kentucky-based beverage development company Flavorman has picked a trio of flavor profiles for this year: tingle, comfort and function.
Tingle: Tom Gibson, chief flavorist, characterizes these tastes as heat, smoke and spice. "But we've also seen an increase in requests for flavors with that fresh, cooling rush you'd get from chewing a stick of mint gum." He says chiles such as ancho and habanero and Indian peppercorn will make their way into ready-to-drink cocktails, teas and lemonade. Menthol-heavy pairings—"think peppermint-mocha cream and lemon-coconut eucalyptus"— will lend a cooling edge to seltzers, premium coffee and juice drinks.
Comfort: "When you think about childhood flavors re-imagined for premium applications, you get something like a smokey vanilla cold brew, bubble gum seltzer, or a fruit punch gin cocktail," says Kristen Wemer, Flavorman's director of beverage development. "We're experiencing a renaissance of these nostalgic flavors—peanut butter, orange creamsicle, grape cotton candy—in concepts like hard coffee, energy drinks and craft soda."
Function: Beverages that offer immunity, cognitive and mood-boosting benefits will contain fragrant flavors like hibiscus, elderflower and orange blossom combined with other berry, botanical and citrus elements in teas, waters, kombucha and more.
Comfort on the Plate
Mary Cline, regional director of catering sales for the East Coast with Wolfgang Puck Catering, echoes the continued allure of comfort when it comes to what will be on the plate in coming months. "Our 2021 guests will need extra attention paid to making them feel comfortable in public settings again. The food and beverage experience should include delicious, recognizable nostalgic items that are cleverly presented and of high quality," she says.
She also thinks food and beverage gifting will continue beyond the pandemic. From a sustainability standpoint, she joins other forecasters in seeing local food and beverage sourcing and use of compostable disposables or single-use plastics made from recyclable materials as a welcome resurgence of good environmental practices that took a backseat as we scrambled to adjust in the plague year.
And that's something we should all feel fine about.