Claim to Fame: Convenient, endless play, surprising sophistication
The LAX Corridor is a breeze to get to, and many never stray because of its superb options for meeting, lodging and dining. Yet, undeniably, the sun, surf and luxury of nearby beach communities— from Malibu to San Pedro—are California dreamin' to the max.
Delight
You ain't done L.A. if you haven't strolled Venice Beach Boardwalk, especially on a sunny Sunday. This 2-mile beachside promenade is a zany, frenetic improv performance that belongs in the movies (and has been, many times)—with hundreds of vendors, street performers doing gravity-defying break dancing or injury-defying brokenglass walking, bodybuilders on Muscle Beach and people- watching extraordinaire. Have your fortune read, get a temporary tat or have your name written on a grain of rice.
Sip 'n' Safari
Things can get wild in Malibu, and we're not talking about Barbra Streisand gal-paling with Whoopi Goldberg. On Malibu Wine Safari you prowl the 1,000-acre Saddlerock Ranch in open-air Safari vehicles, with stops to taste local. wines and commune with zebras, camels, alpacas, bison and even Stanley the Giraffe.
Stay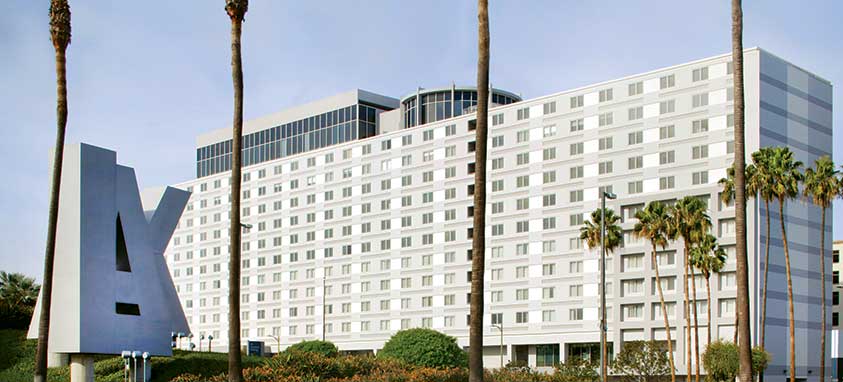 Hyatt Regency Los Angeles International Airport is an upgrade to first class from its previous life as Concourse Hotel Los Angeles International Airport. Its 580 guest rooms, public spaces and service level have all been elevated. A new fitness center boasts state-of-the-art equipment and has killer views. Meeting spaces total 50,000 sq. ft. Dining delivers the best of Asian and Latin American cuisines from L.A.'s ethnic neighborhoods. Less than a block from Los Angeles International Airlport (LAX), the hotel's quadruple-paned windows block airport noise but bring the bustling runways up close and personal.
Nearby: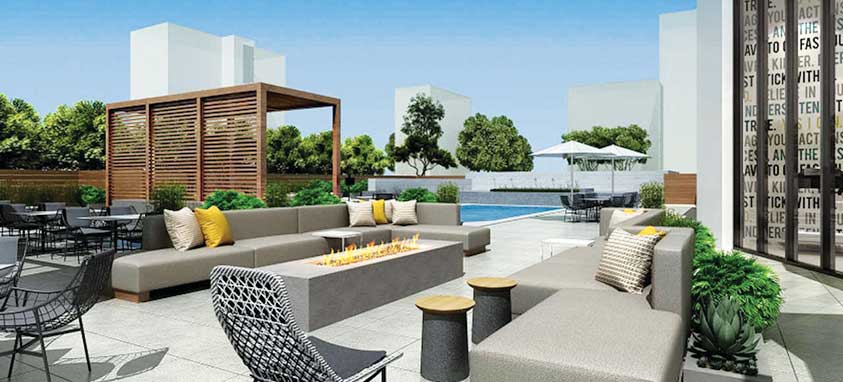 Cambria El Segundo LAX, a new Choice Hotels International upscale brand about 2 miles south of the airport, with 152 guest rooms and 1,500 sq. ft. of indoor and outdoor event space.
Only Here

Hotel Erwin's High Rooftop Lounge, Venice Beach
Venice Beach's only beachfront boutique hotel (119 guest rooms)
Hip rooftop bar event space is available to rent in full, partially or in conjunction with the adjacent Dogtown Suite
Curated menu and flexible seating
Sweeping views of the Pacific and Venice Beach
---
L.A. Insider Tip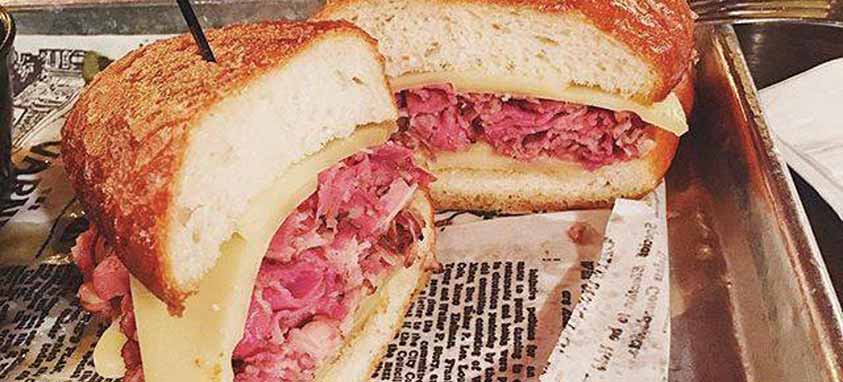 The foodie airport. LAX was named this year by RewardExpert as having the "best high-end bites" of U.S. airports. For a uniquely L.A. experience, head for Cole's (pictured) in Terminal 4 and chow down on a L.A. classic, the French Dip sandwich. It's an irrestible hot roast beef and cheese on a "French roll" you dip in au jus. The original Cole's opened in 1908 in the Pacific Electric Building downtown, and boasts the classic Red Car Bar.
Further Reading: