Hawaii Lawn at Sheraton Kona Resort & Spa at Keauhou Bay, Hawaii Island
One of the comforts of meeting in Hawaii is that while much seems exotic, more is familiar. It's easy to do business there—same currency, same performance standards, same language—yet oddly challenging as well. Metropolitan bling of Honolulu's Waikiki, or slow-paced and pastoral Kauai? The relatively vast Hawaii Island, or the relatively compact Maui? Even on a single island—again, let's take Maui as an example—the choice of Wailea versus Kaanapali as a base can significantly color the mood and alter the atmosphere.
How to decide, and to know what best fits your group? One approach to arriving at answers is the old-school method of research, research and more research. But several of the largest hospitality companies think they have a better way.
Marriott International calls theirs Marriott's Convention & Resort Network (CRN). Overall, it's a collection of 100 of the largest convention and resort hotels across the Americas, and across eight Marriott brands—JW Marriott, Autograph Collection Hotels, Renaissance Hotels, Marriott Hotels, Gaylord Hotels, Westin Hotels, The Luxury Collection and Sheraton Hotels.
In Hawaii, there are 10 Marriott CRN properties. Using the CRN website, planners can research each property. Space and sleeping rooms can be reserved individually, but they can also be bundled across properties. The four CRN hotels on Waikiki, for instance, are known collectively as the Waikiki Complex, and they can be booked jointly with one contract and a single point of contact.
On the four islands on which CRN properties are found—Oahu, Kauai, Maui and Hawaii Island—we performed a site inspection. Here are highlights.
ARRIVE: Hawaii's principal airport, Daniel K. Inouye International Airport (HNL), is 3 miles northwest of Honolulu, and services direct flights to mainland United States, Asia and Pacific Rim destinations, as well as interisland flights. The main runway is entirely offshore. Lihue Airport (LIH) on Kauai, Ellison Onizuka Kona International Airport (KOA) on Hawaii Island and Kahului Airport (OGG) on Maui handle primarily interisland flights, but they do offer domestic overseas (and, in the case of Kona, international) flights, too.
MEET AND SLEEP: In Waikiki, Marriott's CRN members are Sheraton Waikiki (1,634 guest rooms, 25,000 sq. ft. of meeting space); The Royal Hawaiian (529 guest rooms, 80,000 sq. ft. of meeting space); Moana Surfrider, A Westin Resort and Spa (795 guest rooms, 12,000 sq. ft. of meeting space); and Waikiki Beach Marriott Resort & Spa (1,310 guest rooms, 25,000 sq. ft. of meeting space).
On Kauai, Kauai Marriott Resort (356 guest rooms, 25,000 sq. ft. of meeting space) sits on an all-but-deserted, swimmable beach minutes from Lihue Airport. On Hawaii Island, Sheraton Kona Resort & Spa at Keauhou Bay (508 guest rooms, 19,000 sq. ft. of meeting space) and Waikoloa Beach Marriott Resort & Spa (295 guest rooms, 14,000 sq. ft. of meeting space) are located on the drier, sunnier side of the island. On Maui, all three properties boast glorious beachfront. They are Wailea Beach Resort (547 guest rooms, 25,000 sq. ft. of meeting space), Westin Maui Resort & Spa (759 guest rooms, 45,000 sq. ft. of meeting space) and Sheraton Maui Resort & Spa (508 guest rooms, 40,000 sq. ft. of meeting space).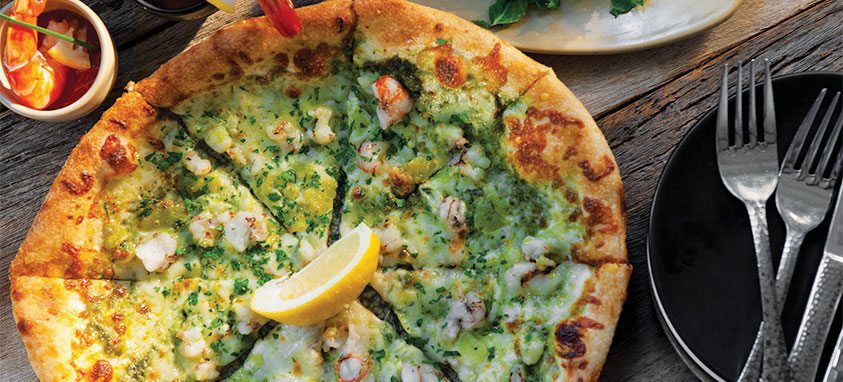 EAT: All CRN members in Hawaii offer locally focused cuisine, but traveling off-property can add an extra dimension. On Maui, Mark Ellman is one of the dozen chefs who created and promoted Hawaii Regional Cuisine. His trio of intimate, family-run restaurants—Mala, An Ocean Tavern; Honu Seafood & Pizza; and Frida's Mexican Beach House—all showcase fresh island seafood and occupy the same right-on-the-water building in Lahaina. They are available for individual buyout, or bundled.
DO: Outdoor activities are kaoi ae (the best) in Hawaii, and options abound on every island. But mixing these up with cultural or historical attractions adds an imprimatur of authenticity to your visit. A small, hidden gem is tucked away in a retail cluster on Maui. The Story of Hawaii Museum tells the history of these enchanting islands through maps, charts, rare documents and artifacts. Guided tours are led by Bryant Neal, whose encyclopedic knowledge and storytelling begins with the Polynesian migration.