About halfway between Ventura and Los Angeles amid the Santa Monica Mountains, Four Seasons Hotel Westlake Village is a wellness refuge. Since opening in 2006 in conjunction with the onsite California Health & Longevity Institute (CHLI), the resort regularly hosts teams of executives seeking new approaches to business strategies through health-centric exercises.
Among the institute's leadership training offerings are seminars such as Nutrition and Health for Performance and Managing Your Stress, and cooking experiences at the resort's specially designed Wellness Kitchen (pictured). Institute faculty are hand-picked based on a company's goals. Speakers and facilitators include nutrition expert Paulette Lambert and Dan Quiggle, who worked in President Ronald Reagan's post-election office and is a popular motivational speaker.
For breaks from structured workshops, groups may choose to take advantage of the resort's state-of-the-art fitness center, indoor pool, and spa and salon services. Fitness experts are on hand to help guests with goal-setting and customized programs through body composition analysis, metabolic testing, and posture and movement assessment.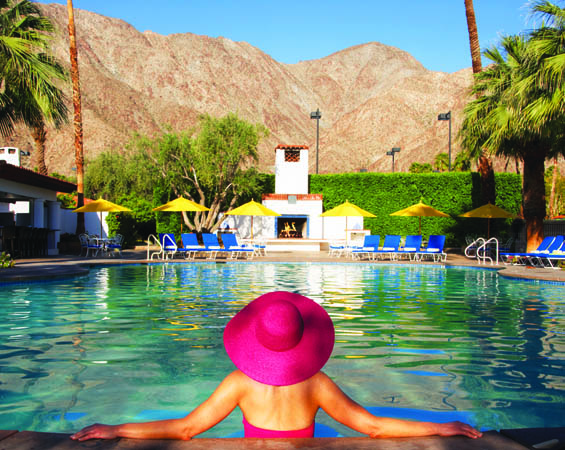 I enjoyed the time at CHLI and it was without a doubt the best company-sponsored meeting I have been to in over two decades of attending such events," says Brett Oslund, senior vice president for wealth management at Oslund Wealth Management Group. "The interest and care for each of us really came across."
In October, the Four Seasons brand launched a rejuvenation and re-energizing initiative called Energy. It should come as no surprise that Westlake Village's health experts served as advisers to help the brand promote wellness at all Four Seasons properties.
From hybrid medical/fitness studios to beachfront yoga, resorts are making wellness a priority. Read on to learn about 10 more healthy hot spots.
1. Four Seasons Hotel Los Angeles at Beverly Hills
This healthy haven completed a major renovation in November. Don't want to go to the gym? Guests can access more than 200 customized fitness videos on in-room iPads. The Beverly Hills property also features a designated wellness chef, one of only three at the brand's 95 hotels. In a rare venture beyond its own resources, the hotel has created a partnership with Spork Foods, an organic vegan cooking school, to develop vegan and gluten-free menu items.
The spa features bioenergetics meditation therapy, which is designed to dissolve stress and anxiety, thus strengthening the immune system, nervous system and metabolism. Body-slimming and body-brightening treatments firm and refine skin for bathing-suit weather.
2. Eau Palm Beach Resort & Spa
Located in the heart of Palm Beach Island in the town of Manalapan, Florida, Eau Palm is serious yet playful in its approach to wellness. It hosts monthly Eaummm Yoga events, wellness seminars and daily fitness classes that use the beachfront for a spectacular backdrop. The 42,000-square-foot Eau Spa was among the 2014 Conde Nast Top 25 Spas in the World. The spa includes the Self-Centered Garden, which features dipping pools, hanging chairs, cabanas and a massage bench; it is often used as event space. The spa also features private villas, 19 treatment rooms and a salon. The spa's renown is enhanced by its director, Catherine Warren, who has been working in wellness for more than a decade.
Elegant yet relaxed, the AAA Five Diamond-rated Eau Palm Beach has 309 guest rooms and suites set amid seven acres of oceanfront property. There's more than 30,000 sq. ft. of event space, including a 9,680-square-foot ballroom. The Ocean Ballroom features views of the Atlantic Ocean.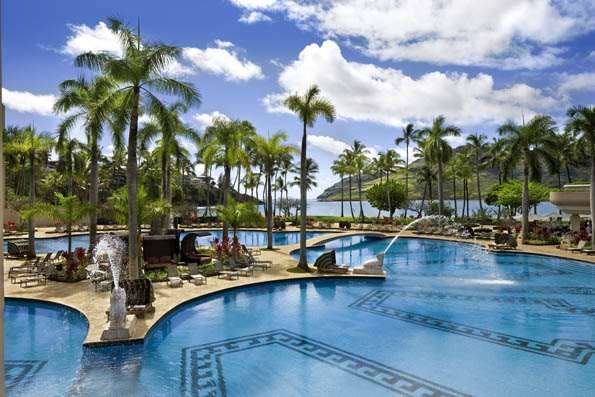 Steps from Central Park in New York City, the luxurious Plaza Hotel features La Palestra, a hybrid medical/fitness center that promotes wellness. Although the hotel's wellness center is less than three years old, La Palestra was founded in 1994 and pioneered the integration of medical diagnosis, treatment and health maintenance programming. Holistic in nature, La Palestra is a health service for anything from alleviating acute back pain to working with professional athletes. The staff includes physicians and professionals in the fields of internal medicine, orthopedics, nutrition, psychology, clinical social work, physical therapy, chiropractic care, cardiology, acupuncture, massage therapy, general fitness and athletic performance. Caudalie Spa incorporates the concept of vinotherapy into its treatments, such as a merlot wrap and a red-wine bath.
The Plaza, which opened in 1907, completed a major renovation about a year ago. It offers 21,000 sq. ft. of event space, including the elegant grand ballroom, which can accommodate up to 600 for receptions. There are 282 guest rooms and suites.
4. Estancia La Jolla Hotel & Spa
For those meeting in the San Diego area, consider an offsite "Empowerment Lunch" at Estancia in La Jolla, California. This spa package will give attendees one of the most relaxing lunch breaks they will ever experience, including a targeted massage for neck, back and shoulders (or a scalp massage), and access to the fitness center, eucalyptus steam room, indoor and outdoor relaxation areas, as well as the heated saltwater pool and whirlpool. A gourmet boxed lunch is provided by the resort's culinary team. The cost is only $65 per person. There are quite a few team-building opportunities at Estancia, such as group yoga and guided hikes along the Pacific Ocean coast. Sushi-making and salsa-making courses also are fun.
Unique botanical gardens add to the healthy vibe at the AAA Four Diamond resort, which features 210 guest rooms and suites. Among the 47,000 sq. ft. of indoor and outdoor meeting and event space is a 22,190-square-foot conference facility.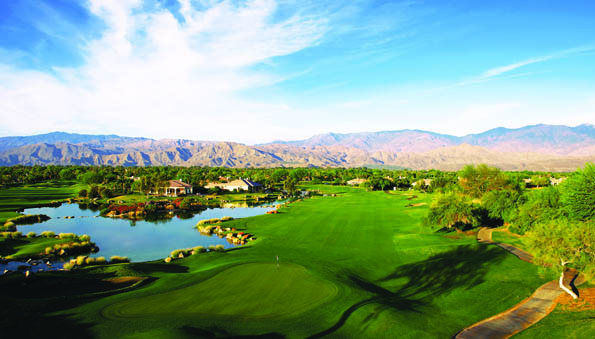 A member of Waldorf Astoria Hotels and Resorts, La Quinta is a desert hideaway at the foot of the Santa Rosa Mountains southeast of Palm Springs, California. This resort dates to 1926 and has a reputation as a retreat for Hollywood luminaries. It's also renowned as a golf getaway thanks to PGA West, which features five public courses and PGA West Golf Academy. There also are 23 tennis courts, 41 swimming pools and 54 hot spas. The 23,000-square-foot spa features 38 treatment rooms, private garden baths and a sanctuary with a fire pit and mist system. The exclusive line of spa products combines on-property citrus with hand-made scrubs and bath salts extracted from Utah's Great Salt Lake.
The AAA Four Diamond property completed a multimillion-dollar renovation in November. There are 620 casitas and suites, and 98 villas. Indoor and outdoor event space abounds, with 190,000 sq. ft., including a 16,940-square-foot ballroom.
Ojai, California, has a long-standing tradition of spas and wellness retreats, and this resort is leading the way. Golf, tennis, four pools and a first-class spa make this a top destination for getting away. A highlight is the Apothecary, which offers a custom blending class depending completely on a guest's subconscious mind to create unique, personal scents. When you leave, you can enjoy your scent as a perfume or the apothecary specialist can blend it into a customized product line.
The resort has 305 guest rooms and suites. For meeting space, the Hacienda Ballroom (6,000 sq. ft.) and the Anacapa Ballroom (4,800 sq. ft.) are the focal points of the inn's facilities. The Shangri-La Pavilion offers 4,000 sq. ft. of event space, with 180-degree breathtaking views of the Ojai Valley.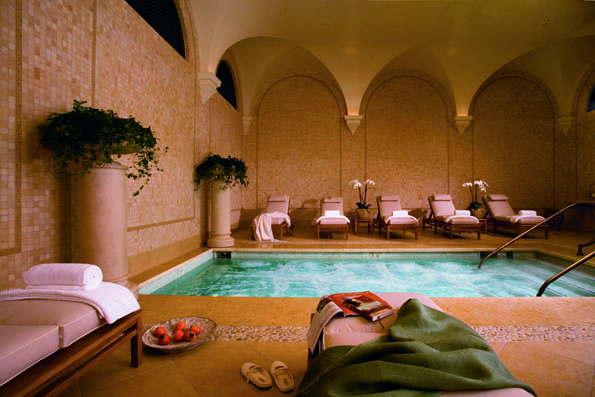 7. The Westin Mission Hills Resort & Spa
Golf, tennis and spa treatments helped establish this resort in Rancho Mirage, California, as a wellness destination, but it's The Westin's running concierge that makes it a true healthy hot spot. At least twice a week, the running concierge guides comfortably paced three- or five-mile runs, which can be privatized for groups. The concierge conducts stretching routines prior to the run, offers local information during jogs and holds cool-down exercises and stretches. After running, try freshly made juices and smoothies to promote revitalization. Considered one of the top golf resorts in the United States, The Westin features two championship courses, designed by Pete Dye and Gary Player.
The Westin offers 512 guest rooms and suites, and 360 more units are available at The Westin Mission Hills Resort Villas. There is 65,000 sq. ft. of indoor meeting space, including a 17,326-square-foot ballroom, and 26,000 sq. ft. of outdoor event space.
With a refreshing ocean breeze wafting over the resort, Pelican Hill in Newport Beach, California, has the perfect components for healthy executive retreats. The Forbes Five Star spa offers half-day and full-day wellness retreats for up to 20 guests, including spa treatments, luxurious amenities and group fitness classes. Groups can also participate in a healthy cooking activity or a painting party led by a resident artist. The apothecary blending soiree is designed to stimulate senses and encourage creativity as participants mix personalized bath salts and essential oils, guided by a knowledgeable aromatherapist. Some executives may prefer to play a round of golf on the resort's two Tom Fazio-designed courses before visiting the spa for a massage. Among the other outdoor pursuits are hiking along bluff-top trails, sunrise boot camp overlooking the ocean and even group surf lessons.
The Forbes Five Star and AAA Five Diamond resort has event space for up to 400. There are 334 bungalows and villas.
9. Hyatt Regency Lost Pines Resort and Spa
This healthy hot spot features an amazing array of outdoor activities. Located on 404 acres along the Colorado River between Austin and Bastrop, Texas, the award-winning resort offers golfing at adjacent Wolfdancer Golf Club and horseback riding through Renegade Trailhead equestrian facility. The 1,100-acre McKinney Roughs Nature Park adjoins the property and features 18 miles of hiking trails. For pure relaxation, Lost Pines features Crooked River Water Park, which includes a 1,000-foot flowing river. Spa Django is named for guitar great Django Reinhardt and is a nod to the resort's location, near the music mecca of Austin.
More than an executive getaway, Lost Pines Resort can accommodate up to 1,500 guests for receptions. It offers 62,000 sq. ft. of indoor space and 230,000 sq. ft. of outdoor space. There are 491 guest rooms.
The Lihue, Hawaii, resort not only features the largest single-level pool in the state of Hawaii, but its location on 800 beachfront acres facing Kalapaki Bay is convenient for all water sports, including kayaking, standup paddleboarding, boogie boarding and surfing. The Jack Nicklaus-designed Kauai Lagoon Golf Club is adjacent to the resort. Alexander Spa & Salon completed a renovation last month and features facials, massages, body wraps and body scrubs. The resort also has a fitness center and a jogging trail. Combined with ample meeting space, the Kauai Marriott is great for business and incentives.
This luxurious Forbes Five Star property offers 27,758 sq. ft. of meeting space, including the Kauai Ballroom that can accommodate up to 1,850. There are 345 guest rooms and 11 suites, with exquisite views of the gardens and ocean.
Whether attendees start the day with yoga or take a group surf lesson, events that include wellness components are healthy and memorable.