Hospitality professionals are modeling ways to help people struggling with homelessness
"Don't wait for someone to organize something."–Jamie Murdock
In Maslow's famous pyramid of the hierarchy of human needs, the most basic is food, shelter and clothing. Yet, in cities around the world, and for complex reasons, people are finding it difficult to secure consistent housing. That has led to a flood of people living on the streets, a crisis for their communities—but also for hospitality professionals, who want to do the right thing for their attendees, the locations where they meet and, not least, people in need of help.
The bone-chilling arrival of winter and a resurging pandemic health crisis make finding solutions even more urgent this holiday season.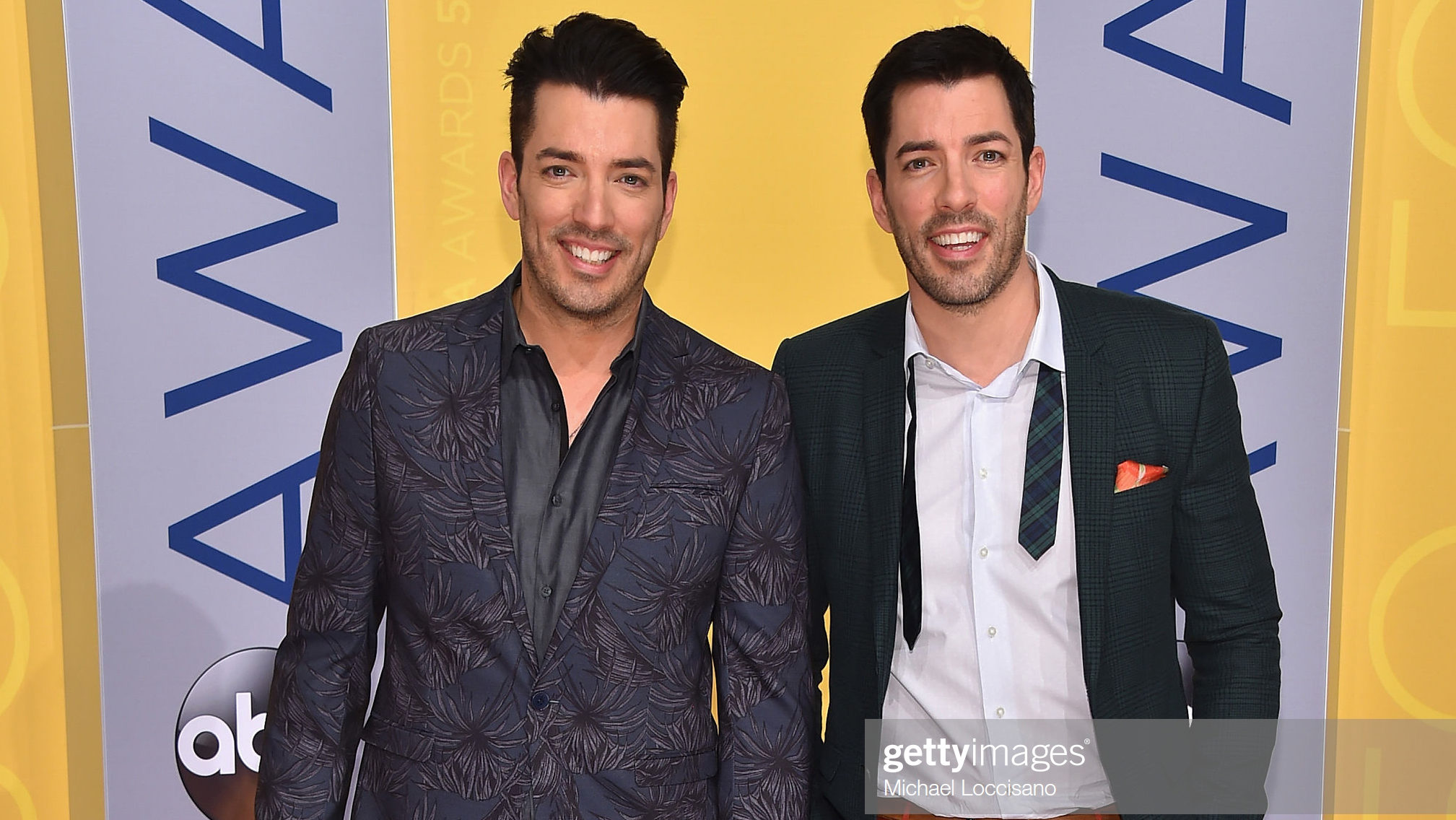 Drew and Jonathan Scott, the twin stars of HGTV's Property Brothers, have helped shine a celebrity spotlight on the need for affordable housing by volunteering with Habitat for Humanity, alongside dignitaries such as former President Jimmy Carter and country music stars Garth Brooks and Trisha Yearwood. "We've seen firsthand how affordable homeownership changes lives," says Jonathan, who also appears in quirky commercials for Hilton's Embassy Suites brand. "Owning your own home—it's not even just the American dream, it's a human dream, it's a family dream. It's something that we think everybody should have the right to and access to."
But you don't have to own a line of home goods or be the face of an international nonprofit to make a difference. Whether it is leveraging Hilton Hotels & Resorts' Meet With Purpose program to build first-aid kits and gift packages of gloves, hats and scarves with personalized cards, or working with a company such as Bombas to donate socks, meeting professionals across the country are eager to make a difference in the places they visit.
While you and your event are not going to "solve" homelessness, you can do something to bring dignity and relief to the destinations where you hold your events. To create an idea-board of ways to make a difference, Smart Meetings asked meeting professionals in the field to share their initiatives.
Hack Homelessness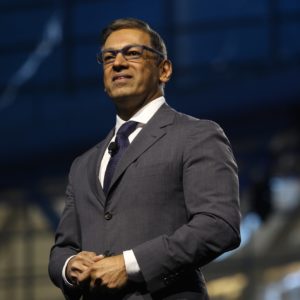 "We can't hide our issues or sweep them under the rug. We have had events move out of cities because of homelessness," says Sherrif Karamat, president and CEO of PCMA. "There is no blame, but we need to help these people instead of avoiding the problem. If we aren't there, how can we have the real, difficult conversations that need to happen?"
Accordingly, at PCMA EduCon in Los Angeles in 2019, organizers staged a "hackathon" focused on how the events industry can help the unsheltered. Jamie Murdock, vice president of sales at Experient, and Donna Kastner, founder of Retirepreneur, facilitated hospitality brainstorming teams that, with the help of mentors from the front lines of the struggle, spent a day coming up with project pitches.
"The idea of tackling this topic was almost crippling," Murdock recalls. To center himself, he focused on the fact that he was merely a facilitator trying to create the best meeting-of-the-minds to start dialogue.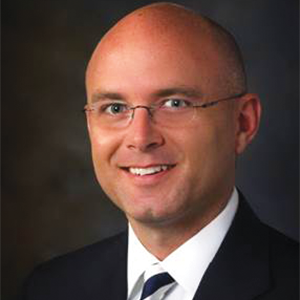 Mentors helped to dispel myths about the true causes of homelessness—spoiler alert, there are lots of overlapping issues—and a 5K run with Skid Row Running Club was a chance for participants to see the problem at street level.
One of the mentors was Illah Schalles, program director of Back on My Feet Greater Los Angeles, a nonprofit that uses running to combat homelessness. "The thing that sticks in people's minds is the person who is on the street corner, shouting. But that is actually a small portion of people experiencing homelessness," she says, adding that most of those living on the street or, hopefully, in shelters are more likely to be your neighbor after a catastrophic medical bill or the loss of a job or family member. "All it takes is one unfortunate decision or event," she says.
Creating safety nets to catch people before they lose shelter—that's the key. Schalles told PCMA attendees that reinforcing communities that support each other, including the "housing insecure," is the most effective way to help people. Wrapping their minds around this new reality, team members shifted the focus of their brainstorming to how the industry can help people who are vulnerable.
The winning team proposed serving those who serve us—a topic that really hit home. A lot of people in the hospitality industry live paycheck to paycheck. By tapping into the power of U.S. Travel Association, they proposed a path to making hotels an even better industry to work in.
The other team that won a lot of plaudits rebranded itself as IMPACT (Impathetic Meeting Professionals Act). As planners know, it can be daunting to find the right cause to support when visiting a city, even as their groups are eager to do something to help. IMPACT's solution was to build an app to get philanthropic organizations in front of planners.
Murdock advocates that meeting professionals get involved at any level they can. "Don't wait. Don't wait for someone to organize something," he says. "Even if you go back and change one thing in your life to impact homelessness in your community, that will be more than what is being done today."
An Emotional Bond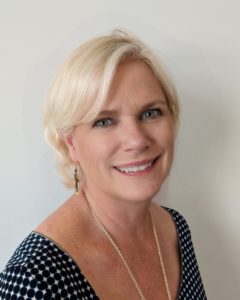 Windy Christner is a meeting professional who almost relocated a Seattle event because of complaints about aggressive panhandlers. Then she had a change of heart and became an outspoken advocate of designing the change you want to see. The senior director of meetings and expositions at American Pharmacists Association (APhA), Christner sent a letter to Tom Norwalk, CEO of Visit Seattle, describing the "out of control" situation. He shared it with the city council, so they could grasp the threat to Seattle's economy. Losing the event would have cost the city at least $11 million in revenue.
Norwalk strongly believes he made the right decision. "We decided as an organization about 10 years ago that what was happening all over the country could be one of the most hurtful issues for the conventions industry, so we started to speak out," he says.
The letter alarmed city leaders and caught the attention of the media, which started to do stories about what the city would lose if it didn't act.
Christner, however, had her own epiphany. Instead of pulling out of Seattle or expecting the city to pull off a miracle or "solve" its homeless problem by removing street people away from the convention center, she decided she needed to act herself. "We decided we were going to turn this around," she says.
She was confident her attendees would share her desire to help, but she also knew that randomly handing out cash to people on the street was not the answer. "There are fabulous organizations in each destination that already have processes in place to assist with homelessness, drug addiction and mental health," she says.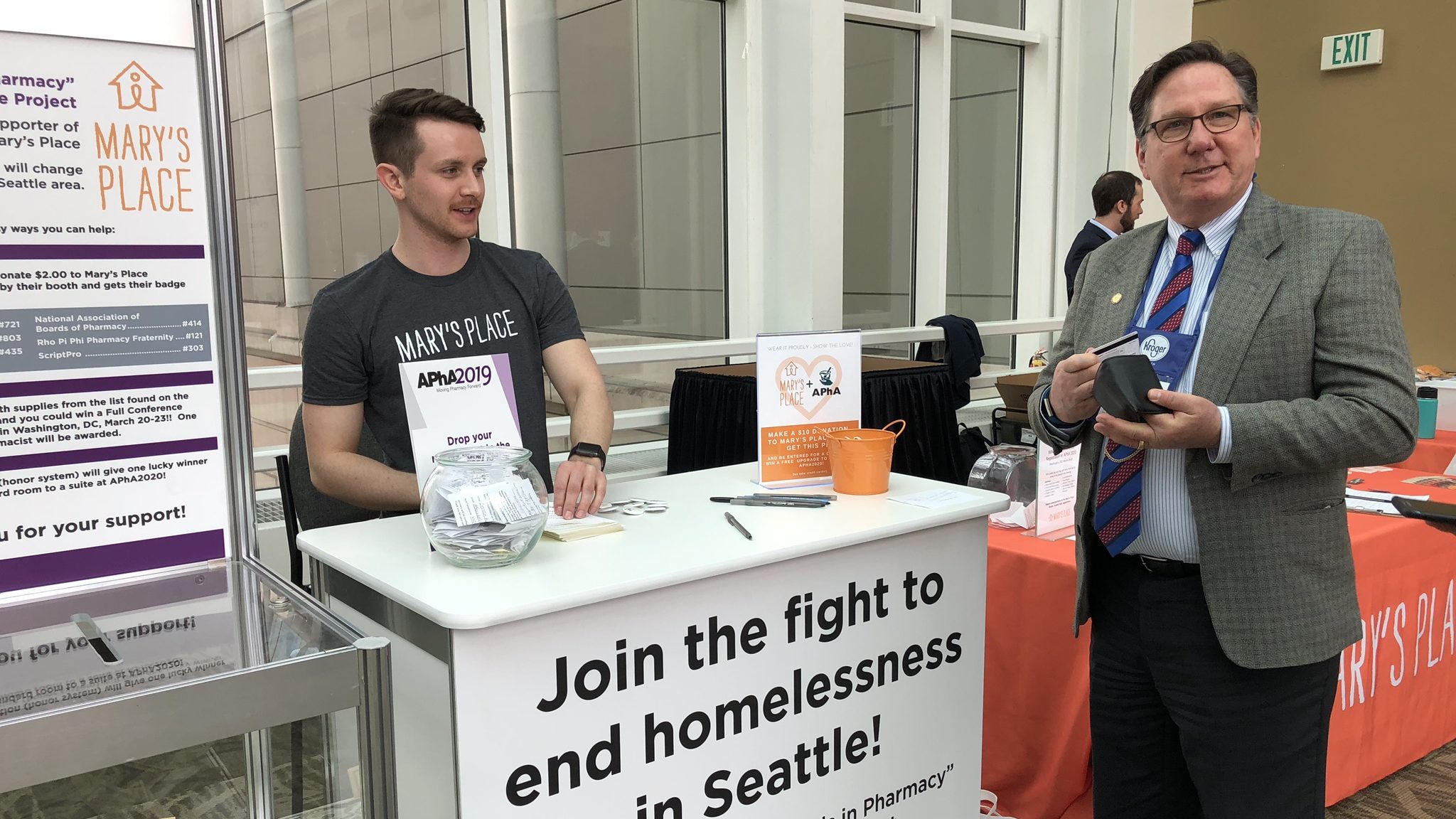 With the help of Visit Seattle, Christner connected with the nonprofit Mary's Place. A booth was set up in registration to share stories. Attendees created comfort kits. For every badge swiped, two dollars was donated to the organization, which places unsheltered families in permanent housing. Thousands of dollars were collected.
Christner said her job was to make sure attendees knew APhA was doing everything possible to keep them safe, including offering safety and security tips on the event website. But the partnership resulted in much more than that. "The emotional connection with my attendees was something I had never seen before," Christner says.
"A focus on, and not away from, homelessness will create a bond with members, and the power of your meeting will give support to a local organization helping to end the tragedy of homelessness," she says.  "Your members' efforts will completely transform the life of someone on the street."
APhA ended up having an extremely successful convention in Seattle and is bringing its Federal Pharmacy Seminar there in 2021.
Advocating for Help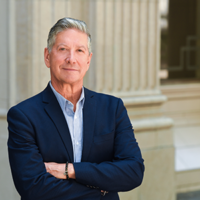 Joe D'Alessandro, president and CEO of San Francisco Travel, has been an outspoken advocate for directing resources in the most efficient way possible. "San Francisco is one of the safest cities in the country," he says. Research conducted before the country's COVID outbreak shows that 97.4 percent of those surveyed said they would return to San Francisco.
"But all is not sourdough and Irish coffee; we know that many of our visitors feel uncomfortable when observing people struggling with homelessness, drug addiction and mental illness on city streets," he says. "This perfect storm has become a national crisis in U.S. cities, large and small."
After conventioneers reported upsetting incidents on multiple visits, he knew the city could no longer talk its way around the complaints. "We needed to be part of the solution," he says.
That meant speaking out in the media to state clearly, "We have a problem. Something has to change."
He made the argument that, as a major visitor and convention destination where more than 26 million people normally visit each year and spend billions on hotels, restaurants, attractions and shopping, the city needed "to earn not only their money, but also their repeat business and word of mouth. Our economy depends upon it," he says.
For D'Alessandro, the issue went beyond dollars and cents, however. People should not be suffering on the city's streets—or anywhere. "This is the city of St. Francis," he says. "We have an obligation to be compassionate and not turn our backs on those in need."
San Francisco Travel has become an active advocate for programs that make the city a more pleasant place for people to visit and a better place for those in need of help. He is now part of several committees and task forces and speaks frequently at meetings at city hall and elsewhere.
"The mayor and our elected officials know that San Francisco Travel represents the voice of the visitor. We have no agenda other than to support the city's top industry. To do that, we know that solutions need to reach those who find themselves at the very bottom," he says.
Since the opening of the renovated Moscone Convention Center in 2019, San Francisco Travel has worked with nonprofits such as Downtown Streets, CleanSafe365 and CHEFS (Conquering Homelessness through Employment in Food Services) to address the local impact of people who are living on the streets. A year-long pilot program will employ and house more than 1,600 people in the Bay Area who lack permanent housing. In a little over a month, the Downtown Streets team managed to remove more than 1,000 pounds of debris from city streets.
Aligned Missions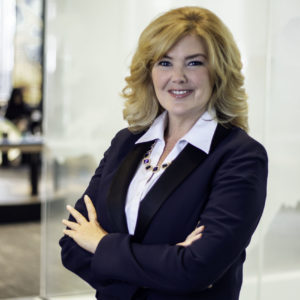 Lauren Parr is another planner who does not shy not away from destinations because of disturbing optics that might dissuade others. As vice president of meetings at American Geophysical Union, she is keenly aware that, when she brings 28,000 scientists to a city, that is an opportunity to make a difference.
"We took a lot of heat when we met in San Francisco because the homeless situation seems to be in your face, but we understand that this is a global issue, and just because we don't see it everywhere doesn't mean it doesn't exist," she says.
While she is candid with her attendees about what they need to do to stay safe, she does not wear rose-colored glasses. "I don't want that sense of security to come at the expense of someone's human rights. I don't want to hear that people were rounded up and moved," she says.
Parr sees sustainability and social issues as being closely aligned, and she tries to leverage the educational resources of her scientist members. She also creates all food and beverage menus alongside a plan to package leftovers for donation.
Wherever the meeting goes, Parr works to design CSR programs that work for the local community. "We are a mission-driven organization and know it is important to align visions. If we aren't improving or leaving a place better for having attended, then why are we there?" she asks.
Spread the Wealth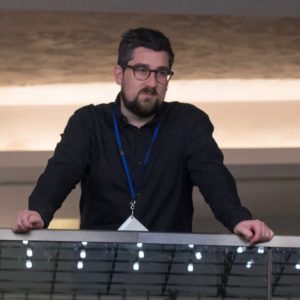 A lack of affordable housing is not just a problem in expensive West Coast cities. William Thomson, founder of Gallus Events in Barcelona, Spain, held his own hackathon around homelessness in Glasgow, Scotland, in 2018. The result of the first hack was a sign-posting app that helped stakeholders find the most appropriate support for those seeking help. "All too often people ask for help, but that help is hard to find," he says.
Thomson knows that homelessness is a societal issue that no one group can solve, but he singles out meeting professionals as uniquely positioned to set the tone for a productive conversation as they start to bring groups back to cities again. "One thing we are great at is helping organizations and individuals deal with change. We have to see and treat other people differently—to genuinely treat them as we would like to be treated," he says.
He points out that the job of meeting professionals is to make sure people have shelter, are well fed and looked after. "It's only a tiny leap to do this for the most unfortunate in our society," he says. "As individuals and as an industry, we need to step up and not walk by."
He suggests spreading the benefits a major event brings to a destination more fairly by aligning with a local charity, using local suppliers, staying at hotels that pay a decent living wage, using public transport, walking or biking.
Tips for Making a Real Difference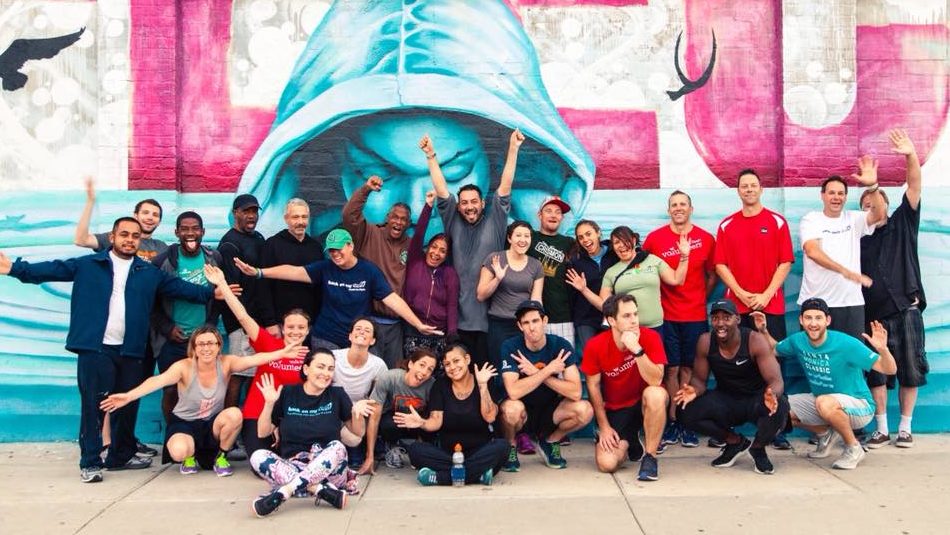 All CSR programs are well intentioned, but are they effective? Illah Schalles, program director of Back on My Feet Greater Los Angeles, has tips for doing something that really helps.
Illah Schalles

Adjust the mindset. Instead of looking at "the problem" and seeing "others" impeding an event, see people as part of a community and acknowledge them in a respectful way. Look for ways to create face-to-face education connections so attendees return better able to see the people in their own communities not as "homeless persons," but as fellow humans moving through a situation.

Share your gifts. Whatever skill set you have, there is a need for it—financial literacy workshops, career talks and organizational skills are all in high demand.
Partner-up. Work with an organization already doing the work in the community—it knows where the need is. Backpacks of hygiene products may be more in need at a shelter than donations of food.
Shine a light. Schedule a speaker—someone with lived experience or in direct service. Better yet, host a panel with voices advocating different approaches as an interactive solution-finding exercise.
Follow up. After attendees have seen the way some humans are living, don't just leave them to deal with their feelings—give them actionable things they can do.
Bring it home. What can you do in your own backyard? The best solution is to create strong communities that support each other.
Hospitality Cares
Destinations, venues and organizations stepped up during the pandemic to help each other during devastating times for the industry. Let's celebrate the healthy spirit of giving that lives on despite all odds.
✨ Supporting Planners in Need
Even though a lot of people are isolated with shelter in place orders or out of a job due to the industry shut down, they are not alone. Events industry groups are stepping up and helping them recover, reskill and move ahead.
MPI Foundation's One Million to Meet campaign is raising money to accelerate the recovery of meeting and event professionals around the world by providing membership scholarships for education and resources to those who have been furloughed or laid off. IMEX Group contributed $250,000 to the effort, some of which will go to fund initiatives for industry awareness.
The Above and Beyond Foundation is providing $500 urgent aid grants to hospitality industry workers affected by the COVID-19 crisis. The charity has granted to more than 400 people who were nominated by former employers who want to recognize their dedication to the industry.
Search Foundation is offering crisis funds of up to $5,000 to individuals in the special events, meetings and catering industries. The resources are supported by monthly donations from SEARCH 100 members.
✨ A Tradition of Charity
Hotel ballrooms across the country are one of the cornerstones of charity ball season and regularly donate time and space to worthy causes. Often, these gatherings become annual affairs that support both the recipients of the largess and become a central touchpoint for the community to come together and celebrate.
Meetings Industry Council of Colorado (MIC)'s annual Serving Up Hope (SUH) fundraiser for Food Bank of the Rockies went virtual this year, but didn't drop the inspiration or the impact. The goal of the event is to raise enough money to donate 100,000 meals at a time when there is more need than ever. Entertainment for the virtual event was sponsored by Imprint Events and DMC Network, but the members brought the action. Volunteers masked up for two days of work at the food bank.
CampExperience Network started 15 years ago at Copper Mountain Resort in Colorado as a way for busy women to take a breath, make a difference and connect with other women with the same goals. The retreat featured storytelling experiences and creative fundraising activities and auctions. This year, at the annual retreat at La Foret Conference Center in Black Forest, Colorado, with COVID-safe precautions in place, the group announced that it had raised $1 million for 50 charities over the lifespan of the organization. The group's motto is Doing Good and Having Fun and now offers 50 events annually, allowing women to be as involved all year long as their schedules allow.
✨ Sustainable Communities
During times of crisis, the basic needs can be a challenge—food, clothing, shelter. These hospitality groups have helped their communities survive.
In Chicago, McCormick Place is putting its massive, one-acre rooftop to work as a farm to feed clients of Lawndale Hope House over 50 varieties of fresh produce. While the harvest is typically used in meals for conference attendees, with the expo halls empty during COVID, operators are working with Lawndale and Windy City Harvest on job training and urban agriculture to build a healthier community.
Nearby, Hilton Chicago supported the transition of people moving from shelters into permanent housing by donating 100 new television sets to Chicago Furniture Bank. John Wells, General Manager of the 90-year-old property, called the charity, "a beacon of new beginnings for many, especially during these trying times." The property has also donated care kits to Catholic charities to help those in need during the pandemic and created a weekly initiative called Thankful Tuesdays along with sister properties Palmer House and The Drake, where Hilton partners connected virtually to share challenges and successes within their respective industries.
When the pandemic threatened the viability of operations at YMCA Aquatic Center in Orlando, a long-time supporter and partner, Harris Rosen Foundation stepped up and took over both the name and operation of the community facility. Rosen Aquatic and Fitness Center has reopened as part of the fabric of Central Florida where people can create life-long memories, friendships, and experiences.
During the start of the pandemic, Caesars Entertainment Atlantic City resorts—Bally's, Caesars, Tropicana and Harrah's Resort—launched a large-scale relief effort to support the community and donated over 95 percent of its perishable food to local organizations—The Community Food Bank of Southern NJ, The Salvation Army, and The Atlantic City Rescue Mission. Caesars and its employee volunteers delivered over 40,000 pounds of food, including fresh dairy, produce, canned goods and lunch meat to those in need.
Nemacolin resort in Farmington Pennsylvania donated $20,000 of fresh produce to local food banks as a continuation of the property's Unwrapped Nights which has totaled $1 million in giving to local charities since Thanksgiving.
Pechanga Resort Casino in Temecula, California, is on a giving streak. the popular SoCal meeting destination donated 200 bicycles to southland children at drive-thru donation events at three Los Angeles-area Boys & Girls Club locations. Pechanga Band of Luiseno Indians also gifted $500,000 to Rady Children's Murrieta Medical Plaza, which is initiating mental health and autism spectrum disorder care for pediatric patients.
✨ Virtual Giving
Now that we are all spending our days on streaming meetings, it was inevitable that we would "pivot" or CSR activities to the new format as well.
More:  Gifting in the Age of Virtual Events
Pledgeling is a free app that can overlay any Zoom call with calls to action and donation trackers that transform the meeting into a real-time fundraiser. The app even processes and disburses the donations to the beneficiaries and issues tax donation receipts.