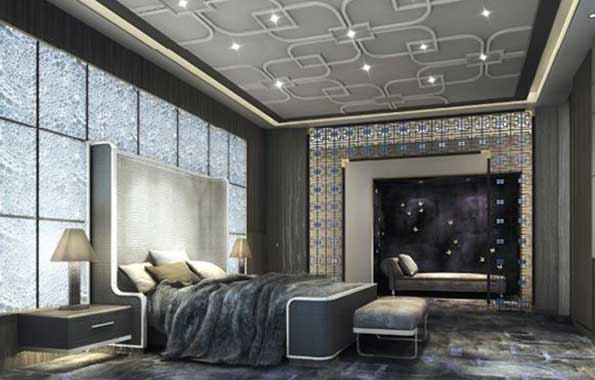 Radisson Blu Zhengzhou Huiji
An innovative program designed to boost meetings was among the many exciting highlights last year for Carlson Rezidor Hotel Group, one of the world's largest hotel companies.
"Radisson Blu developed the Experience Meetings program as a means to improve the effectiveness of meetings, placing a strong emphasis on innovations in food and beverage, changes to the spatial environment as well as advancement in meeting technology," says Javier Rosenberg, CEO of Carlson Rezidor Hotel Group in the Americas.
The program consists of two main components. Brain Food is a collaboration of chefs and nutritionists from around the world to create a catering program utilizing foods that increase concentration and reduce fatigue. Brain Box is a think tank designed to improve creativity and inspire active engagement through visual, kinesthetic, tactile and auditory learning. It creates an environment that stimulates teamwork and brainstorming using bright colors, flexible furniture and the latest audio and visual technology. Both components have been "extremely well-received," Rosenberg says.
Carlson Rezidor Hotel Group also maintained a rapid pace of property development in 2014, opening 60 hotels including 16 Radisson Blu properties and 13 Radisson hotels. The company, which was created in January 2012 when Carlson Companies and Scandinavian-based Rezidor launched a strategic partnership, now has more than 1,350 hotels in operation and under development, and a global footprint covering more than 105 countries and territories.
The Radisson Blu and Radisson brands are particularly popular among meeting groups.
Radisson Blu
This brand, known for its distinctive design featuring bold and innovative lobbies, guest rooms and public spaces, is one of the world's leading hotel brands. Radisson Blu operates 288 hotels throughout the world and 96 are being developed, as of September.
Last year, Radisson Blu opened properties in countries throughout the world, including Turkey, Russia, the Netherlands, Norway, Sierra Leone, Nepal, Serbia, China, Thailand and India. In the first quarter of 2015, the brand is unveiling properties in China, Saudi Arabia and Oman.
Radisson Blu Guwahati, located in Northeast India, is a 20-minute drive from Lokpriya Gopinath Bordoloi International Airport (GAU) and the city center. Tourist attractions within easy reach include Shillong, Cherrapunji, Kazirang and Kamakhya Temple. The property has 196 guest rooms and more than 45,000 sq. ft. of meeting space, including the largest pillar-less banquet facility in Guwahati, a conference room and 20,000 sq. ft. of lush green lawns.
The brand also has made major strides in China by opening extraordinary properties with significant meeting space. Radisson Blu Kashgar is situated in the Xinjiang region of Western China, also known as the Pearl of the Silk Road. The hotel, which has 261 guest rooms, is a 20-minute drive from Kashgar Airport (KHG) and a 10-minute drive to the Grand Bazaar, one of the most established markets in Western China. The hotel provides 18,300 sq. ft. of meeting space, including its Tianshan Grand Ballroom, which can comfortably accommodate 480 guests.
Radisson Blu Zhengzhou Huiji is in Zhengzhou, the capital of Henan province in central China. The hotel, which is near Zhengzhou International Exhibition and Convention Centre, has 273 guest rooms and 23,292 sq. ft. of meeting space.
Radisson Blu Warwick Hotel, Philadelphia
The brand also was busy renovating properties in 2014. One of the most significant, Radisson Blu Warwick Hotel, Philadelphia, is finishing off a renovation of its 17,000 sq. ft. of meeting space. The hotel's ballroom already has opened, and other renovations are scheduled to be completed this month. As part of the re-launch, the property is adding Brain Box to enhance the meetings experience.
In July, Radisson Plaza Hotel Minneapolis was transformed into Radisson Blu Minneapolis. The property, located in the heart of downtown, now features 360 upgraded guest rooms, 29,000 sq. ft. of new meeting space, a 24-hour business center and the revitalized FireLake Grill House & Cocktail Bar.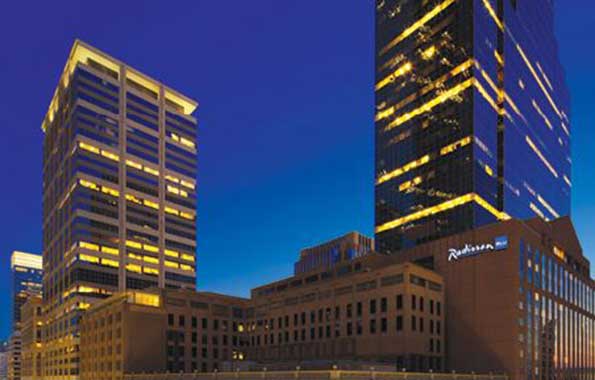 Radisson Blu Minneapolis
Radisson
Radisson's properties are situated in major urban and suburban settings, resorts, business districts and airport gateways. Modern, service-driven and socially responsible are the brand's distinguishing features. As of December, Radisson had 155 hotels throughout the world and 36 under development.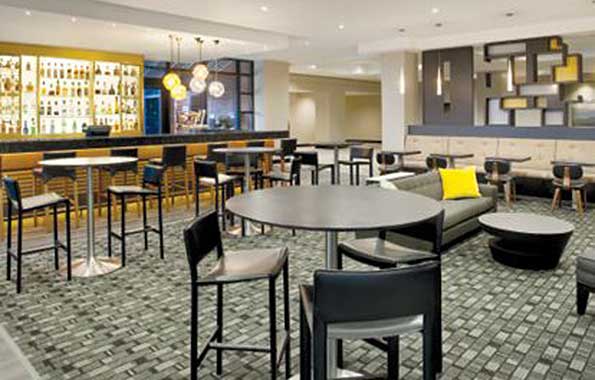 Radisson Hotel Denver Southeast
The brand opened properties in 2014 in Denver; Cleveland; Hartford, Connecticut; Fresno, California; Farmington Hills, Michigan; and Edmonton, Alberta, Canada, as well as hotels in Colombia, Trinidad and Tobago, Brazil, Chile and India. Radisson is unveiling properties in 2015 in Phoenix; Baltimore; High Point, North Carolina; and Red Deer, Alberta, Canada.
Radisson Hotel Denver Southeast, which opened on June 6, offers 288 guest rooms with 180-degree Rocky Mountain views. The hotel features a state-of-the-art fitness center, seasonal outdoor pool and whirlpool, 24-hour business center and 25,000 sq. ft. of flexible meeting and convention space. A complimentary shuttle to and from Denver International Airport (DEN) is provided.
Radisson Hotel Cleveland–Eastlake is just 20 miles from downtown Cleveland and 30 minutes from Cleveland Hopkins International Airport (CLE). Nearby attractions include Horseshoe Casino, Progressive Field and the Rock and Roll Hall of Fame and Museum. The hotel offers 148 guest rooms and more than 18,000 square feet of meeting space, including 14 rooms and featuring two private dining areas. The hotel also has a heated indoor pool, a fitness center and an outstanding restaurant.
Set in the heart of downtown, Radisson Hotel Fresno has 197 guest rooms and is near the Radisson Fresno Conference Center and within a few minutes' drive of some of the area's main attractions, including Fresno Convention Center. The hotel has more than 15,000 sq. ft. of available space, including the Sierra Grand Ballroom, which accommodates 500 attendees, and the Skyroom Lounge, with breathtaking views of the city skyline. Radisson Hotel Fresno has a heated, outdoor pool and a 24-hour fitness center.
Located just a mile from downtown, Radisson Hotel Red Deer in Alberta, Canada, features 142 guest rooms and nearly 20,000 sq. ft. of meeting and events space, including three ballrooms and three executive boardrooms. Amenities include Planet Fitness center, Solace Spa & Salon, a restaurant, a cocktail lounge and a business center.
Radisson Grenada Beach Resort
Located on 17 acres, the completely renovated Radisson Hotel Phoenix North has 314 guest rooms, more than 15,000 sq. ft. of meeting space, a business center, a swimming pool and a fitness center. At Radisson Grenada Beach Resort in Grand Anse, the 229 guest rooms, restaurant and 12,000 sq. ft. of meeting space were renovated.
Other significant renovations were done at properties in Baltimore (guest rooms, meeting rooms, restaurant and lobby); Atlanta (guest rooms, meeting rooms, restaurant and lobby); Toronto (guest rooms, meeting rooms, restaurant and lobby); Niagara Falls, Ontario, Canada (guest rooms, meeting rooms, restaurant and lobby); and Fort McMurray, Alberta, Canada (restaurant and lobby).
Down the Road
Moving forward, the Carlson Rezidor Hotel Group plans to keep building its portfolio—and keep a close eye on the progress of an exciting new brand.
"For our brands as a whole, we will continue to focus on emerging markets in places such as Africa, as well as India, Brazil and the other BRIC countries, where we can take advantage of our leadership position," Rosenberg says. "We also look forward to the continued expansion of the Radisson Blu and Radisson brands across the Americas.
"We are also very excited about our new Radisson Red brand, which we announced at our business conference in early 2014. The launch of this brand came in response to the emergence of millennial attitudes that is driving a demand in the hotel landscape. It comes at a point where there's a distinct and growing opportunity to produce something new, something that the market as a whole isn't offering right now."
Radisson Red, which will target urban markets, will feature hotels with approximately 150 studio rooms with modern, eclectic design as well as versatile shared spaces, a bar and a deli.