Hotels are curating experiences (within and beyond their walls), and planners can benefit
At Kimpton Hotel Monaco in Pittsburgh, they want you to throw axes and twist pretzels. At Gateway Canyons Resort & Spa in Colorado, they want you to take a road trip in a Bentley. At Royal Sonesta Houston, they want you to touch a moon rock.
Experiences are everywhere. That is to say, that word is everywhere. It's what today's meeting and event attendees say they want—particularly those hard-to-impress millennials, who, studies say, would rather accumulate experiences than stuff. It's what planners say they need to deliver. Out with "the sage on the stage" and in with totally immersive, thoroughly authentic experiences that reinforce the purpose of the gathering.
Individual hotel properties—and entire hotel brands—now compete to deliver so much more than rooms and beds. Whether you are traveling for leisure or business, they want to bring you envy-worthy memories. Think of it this way: The next time you arrive at your standard king room and turn the doorknob, you're not just entering another hotel guest room. You're passing through an experience portal.
Say Yes to Ancillaries
In hotel speak, they are often called ancillaries. Traditionally, this meant a service beyond a sleeping room for which a property could tack on an extra charge. A spa massage, for example, or a rental car. These were nice revenue add-ons, too, but hotels never thought of them as key to their bottom line.
Yet, more recently, two trends have converged to make ancillaries a much more watched line item on hotel company financials. The first is the aforementioned hunger by travelers for a taste of the local terroir—for more than a sunbed by the pool or a it-could-be-anywhere meeting room. Whether for selfies on social media or stories to share back at the office, we want to experience (there's that word again) whatever's cool about wherever we happen to gather.
The second is what happened in another travel sector, the airline industry. That is, billions of dollars began to be collected annually not from selling basic seats, but from added fees—for upgrades, checked bags and the rest. In 2017, these sales worldwide were estimated at $82 billion. Even though consumers hated these extra fees, hotel companies, according to experts, couldn't help but notice. What if they could get their guests (and groups) to pay for more and more things…that they loved?
In a recent report exploring the role of ancillary sales in "creating the hotel of the future," Skift and ISeatz, a software company for ancillary and merchandising sales, wrote that hotel executives are realizing they are now "travel gatekeepers and tastemakers, selling access to a universe of related experiences connected to dining, entertainment, spas, tours and activities, retail, local services and more."
Not all experiences need to generate revenue, if they help to define the aesthetic and value of the hotel brand. For instance, Total Experiences is a free, concierge-like service in advance of check-in and during a stay in Las Vegas, Atlantic City and Lake Tahoe offered by Caesars Entertainment; it gives advice and makes reservations for hotel nights, dining, golf, nightlife and more, as well as awarding VIP perks.
Colin Nagy, head of strategy at FFNY, a global advertising agency, has pointed out that luxury hotel brands, in particular, have become adept at being curators of niche products for their guests. He cites the example of small, artisanal condiment start-up Sir Kensington's, which spiked in awareness and popularity after its ketchup was "discovered" in Four Seasons, The Ritz-Carlton and The St. Regis hotels. (The brand was bought by Unilever in 2017.)
Independent and idiosyncratic hoteliers, such as Bunkhouse Group in Texas, pride themselves on offering the carefully chosen avatars of local makers at their on-property and online stores. "Bunkhouse has a reputation for building memorable experiences that offer more than just a good night's sleep and a great cup of coffee," its website states. Nagy notes that such "small homespun brands…make you feel like you've discovered something you can't buy at an airport duty-free counter."
Bottom line: Ancillaries are becoming as important as the ballroom in the hospitality world.
It's All about Loyalty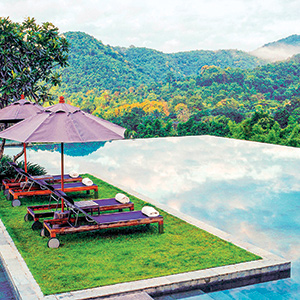 Ask yourself why you go back to a particular brand. It could be price. It could be habit. But price loyalty only lasts until a better price comes along, and habits can be broken by the right temptation to try something new. Real loyalty—brand stickiness, as its sometimes called—is typically anchored by the feeling, however subliminally, that you know me, you understand what I want. That's personalization, in customer data and predictive technology terms.
"I call it the Netflix Effect," says Brian King, global officer for digital, distribution, revenue strategy and global sales for Marriott International, referring to that film-streaming service's ability to make personalized recommendations based on what it knows about your viewing preferences. "In a world of so many choices, a consumer can become paralyzed. So, the goal is more choices, but the right choices. That's the difference."
Hotel loyalty programs, in particular, are becoming more and more attuned to data mining the wants and needs of their members, with the aim of driving repeat business and creating genuine loyalty. And you've probably noticed that loyalty points are not just for claiming free hotel nights anymore. Marriott Bonvoy Moments allows you to use your points to snag great seats at coveted sporting events and concerts, attend culinary master classes and explore Buddhist culture by attending a meditation camp at a Chinese temple, to name just a few options. (In all, the company offers more than 110,000 tours and activities in 1,000 global destinations.)
One hundred and fifty-three thousand Hilton Honors points may (or may not) have gotten you and a guest a VIP experience at this year's San Diego International Film Festival—it was being auctioned off to the highest bidder at press time. Elite Experiences from AccorHotels' Le Club Accor could have awarded you a farm tour this month in northern Thailand.
Hyatt Hotels Corporation's loyalty program, World of Hyatt, recently rolled out Find, which offers nearly 150 experiences in more than 35 destinations worldwide, from San Francisco to Miami, Sydney to Beijing. Here's the pitch: "Become the ultimate sushi master in New York City, ride horses in the desert of Abu Dhabi or take selfies with a wolf (yes, a wolf) in Southern California. With Find, you can discover the world with a unique collection of member-only experiences designed for your mind, your body and how you move." If World of Hyatt members choose to pay for an experience in the United States or Mexico in cash, they earn 10 points per $1 spent, which is double the amount normally earned on hotel stays.
In June, Hyatt announced a partnership with Lindblad Expeditions, which offers more than 300 expedition cruises and adventure travel experiences. Complete program details are promised by year's end, but Asad Ahmed, senior vice president of global sales for Hyatt Sales Force, confirms that opportunities for World of Hyatt members to earn bucket-list trips, such as journeying to Antarctica, are on the way.
Of course, at urban and convention hotels, you can still wait until after check-in to ask the hotel concierge for restaurant tips or local attractions not to miss—although, increasingly, that information comes via an interactive touch screen in the lobby or on your room TV. Or you simply start Googling on your own, as 42 percent of respondents said they do on their mobile phones in Skift's 2018 U.S. Traveler In-Destination Mobile Usage Survey. That's why hotel companies want you to enter their experience portals much earlier, even as you are trip planning.
"For a long time, the way people came to us was very linear," King says. "They went to a website, and they booked. That's not how consumers shop anymore. It's like pinball. They ricochet around, to a hotel website, to TripAdvisor, maybe to a trusted friend—to multiple channels before they finally land and decide."
Once they've decided, hotels have a golden opportunity to upsell them. Example: On the Marriott reservation site, visitors are not only given the Marriott options for lodging, but there are also mini-destination guides and local tours and activities to buy. Thus, the Vancouver, British Columbia, page features a Marriott chef interview in which he names his favorite city dining spots, and it offers day trips to nearby Whistler, Victoria and Vancouver North Shore that can be paid for either by credit card or Bonvoy points.
The competitive landscape for ancillary spending is crowded and getting more crowed. Think Airbnb Experiences, guided tours sold by Expedia and other online travel agencies, not mention experiences offered through local CVBs and DMOs from local providers. Yet, hotel companies are uniquely positioned to win mindshare from travelers. "We believe the most important element of your trip is where you stay," is how Christian Hempell, senior vice president of global loyalty and partnerships at IHG, has put it. "That gives us permission to offer other things to you that some providers can't."
All the major hoteliers are hard at work to continue enhancing personalization of ancillaries offered at any stage of the traveler journey. When Marriott Bonvoy members are logged into the Bonvoy app, they are sent destination experiences based on their travels and the preferences they have shared. These experiences can be purchased with cash or Marriott Bonvoy points. For members who have booked on the app, Marriott also offers a chat feature. This enables on-property staff to communicate directly with members and fulfill special requests and suggest options based what is known about the guest.
"Through the loyalty program, you engage in a conversation with us in a more meaningful way—both via the app and on property," is how Hyatt's Ahmed puts it. "It's an evolving journey. There's much more to come."
Beyond the Hotel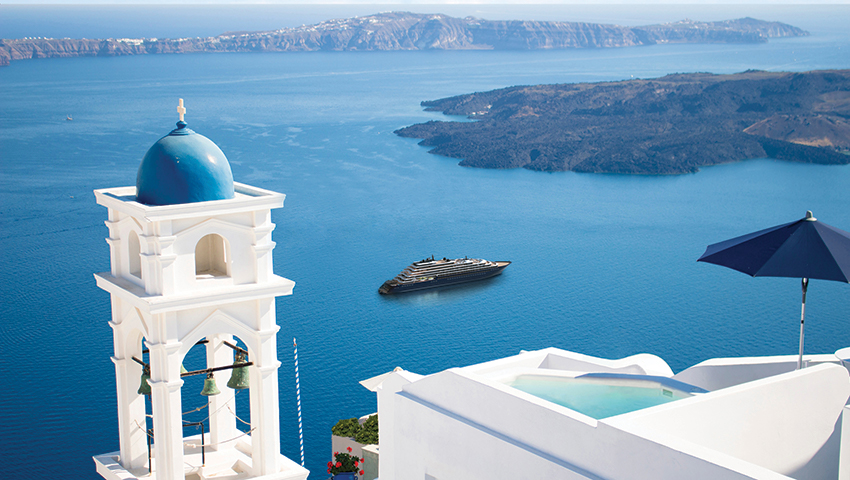 As hotel companies broaden their portals to more and grander experiences, are we approaching an era in which they can no longer be defined by traditional parameters, such as room capacities and proximity to convention centers?
In the ultra-luxury space, especially, the answer seems to be trending toward yes.
In 2020, The Ritz-Carlton brand, in the Marriott family, will begin to offer The Ritz-Carlton Yacht Collection, which is promised to have been "designed to combine the luxury lifestyle of The Ritz-Carlton and the casual freedom of a yachting vacation." Each yacht will feature 149 suites with private terraces, personalized service, elevated dining and luxury amenities. They will be available to groups as private charters.
Mumbai-based Taj Hotels, whose properties include former Indian royal palaces, hosts safaris from four of its luxury lodges in India. Belmond, a London-headquartered group of hotels that dates to the acquisition of Venice's iconic Hotel Cipriani, offers safaris, river cruises and train journeys, including the storied Venice Simplon-Orient Express.
Experientially, where are we headed? Perhaps to space. Recently, a California company announced plans for a hotel in low earth orbit (similar to the International Space Station and using the SpaceX Starship to shuttle guests and supplies) called Von Braun Station. It's named for Dr. Wernher von Braun, a rocket scientist and space architect. Plans are for this hotel-in-the-sky to open for business by 2025, with accommodations for 100 guests a week, including some in private villas, plus recreation areas, restaurants, bars and, naturally, heavenly views. Since most of the hotel will have about a sixth of Earth's gravity and other parts will have almost none, could low-gravity basketball be the next big team-building thing?
The WIIFM for Planners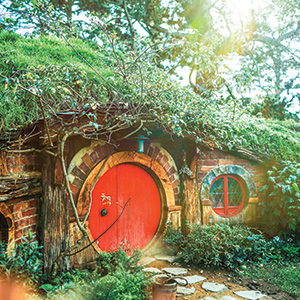 As hotels become ever-more-adept packagers of experiences, what do meeting planners need to know—and how they can elevate their meetings by taking advantage of this trend?
"We have partnerships with some of the most incredible sports and entertainment organizations in the country. That can be a difficult path for the planner. But we're already there," Marriott's King says.
So how does that work, exactly?
"The Marriott Global Sales organization can connect planners to key Marriott partners like the NFL, for example, to secure player appearances, or with local community service organizations the hotels work with to build some 'giving back' into meetings," King says.
Or let's say you're staging an incentive trip in New Zealand. On the Marriott Bonvoy site, under "tours and activities," you can instantly book a tour from Auckland to Hobbiton, where The Lord of the Rings trilogy was filmed, so your attendees can snap their selfies in front of hobbit holes, the party tree and the gate to Bilbo Baggins' house. Dozens, if not hundreds, of other thrilling experiences await (most are limited to small groups, but customization for larger gatherings may be possible).
In September, Marriott launched Marriott Bonvoy Events with 5,700 of its hotels across nearly all its 30 brands.
"It's the Pinterest of meetings," in King's words, a comprehensive tool for meeting and event planners that builds on the former Marriott meetings site, Meetings Imagined. In addition to detailed information about the meetings capabilities of individual properties, the platform features articles on the industry, tips and trends from meetings experts, success stories, destination experiences and promotions from Marriott hotels around the world. It also has a Points Calculator, allowing planners to estimate the number of Marriott Bonvoy points planners can earn for each meeting or event held at participating hotels.
Other major hoteliers have similar online planner tools, including some more informal and planner-centric initiatives. Hilton's website features case studies of "wow makers" who "brought meaningful experiences to life for their clients." Hyatt Planner Portal is a site that allows planners to manage meeting details, including contracts, attendee information and costs.
World of Hyatt offers another example of how planners can leverage a hotel company's relationships. "If we have a unique experience in Singapore or Paris available on our Find platform," Hyatt's Ahmed says, "planners can use it as it is or rejigger it for their group to be a slightly different experience." Not incidentally, Hyatt's focus on wellness—its core values are feel, function and fuel—has also led to a particular emphasis on planners' personal experiences. At IMEX Frankfurt and in Las Vegas this year, Hyatt set up an inflatable, igloo-like experience it called the Meditation Station, where planners could don head phones and "recalibrate their day" under restful mood lighting. Ahmed says Hyatt is working to replicate versions of this experience in its hotels, for groups to de-stress during breaks.
Not all ancillaries have to originate at corporate headquarters, however. Ahmed cites a recent vacation with his family in Central America, at Andaz Costa Rica Resort at Peninsula Papagayo, where guests are invited to join weekly CSR efforts undertaken by resort staff. Ahmed and his family spent a few hours volunteering at a local school.
"It was a grassroots, organic and totally memorable experience," he says.