The predicted consolidation phase of the big streaming platform explosion has taken a down-to-earth turn. Virtual meeting platforms are buying, acquiring, partnering and otherwise conjoining with in-person meeting producers to offer full-service, integrated hybrid capabilities.
What will that mean for meeting professionals?
First, let's account for the M&As and partnerships. Back in February, Marriott announced that its Connect with Confidence program would integrate meeting space provider Convene, audiovisual experts from Encore, event technology company Cvent and the virtual meeting platforms of Hopin and MeetingPlay (which just raised $85 million to fuel what the company described as an aggressive growth phase).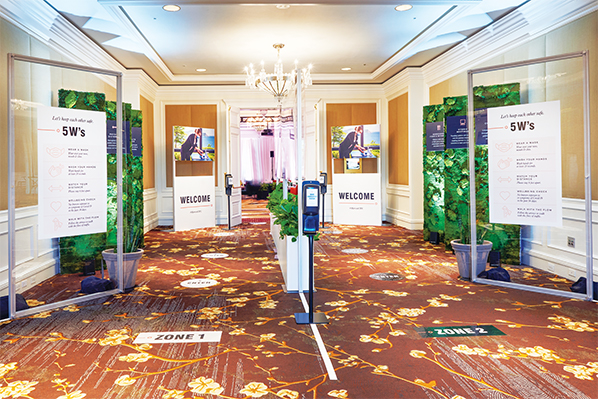 Later, Hopin outright purchased New York-based physical event-services company Boomset after swallowing video service StreamYard and mobile-app company Tobi. It also purchased event-marketing platform Attendify and announced functionality to support short gatherings of up to 100 people with an integration with GoFundMe. "Our goal is to empower event managers to succeed with any event format," the company said in a post.
Fast-growing hybrid-software company Cadmium acquired Baltimore-based EventRebel in July, to the delight of Mary Pat Hanlin, MPS, DES, who is CEO of International Society for the Study of Trauma and Dissociation. "This acquisition will provide our association with a one-stop shop for all our event and education technology needs with the high-quality service that we love from both companies," she said in a testimonial.
Read More: Debunking Hybrid Event Myths
In July, California-based enterprise community event engine Bevy announced the acquisition of Egyptian mobile-conference app Eventtus, making the combined company a global force.
Then Cvent (which just announced it is going public with a $5.3 billion valuation) unveiled a strategic partnership with Encore to create what is described as a global event-production company.
At Cvent Connect at Caesars Forum in Las Vegas in early August, Cvent CEO and Founder Reggie Aggarwal extolled his company's new capability to manage registration, pre-event production, show calling and stage management and multichannel attendee management from one platform. He credited the pandemic with revolutionizing the way organizations plan and manage events to make them more impactful than ever before, while adding layers of complexity to the job.
Most recently, the global technology company Intrado Digital Media acquired Hubb, a hybrid event management technology company, naming Hubb founder and CEO Allie Magyar Chief Product Officer for IR, PR and Events at Intrado Digital Media. Ben Chodor, Intrado President of Digital Media, commented that the benefit will be an end-to-end management platform to create events with unique, curated experiences supporting in-person, hybrid and virtual attendees. Acquired features include calls for speakers and match-making, speaker management. "It will also accelerate the development of Intrado's self-service virtual event offering." (See Defining the Future of Meetings below for more on Intrado's approach to hybrid.)
Meanwhile, the 800-pound gorilla in the streaming-meeting space, Zoom, announced that it is launching Zoom Events, an all-in-one platform that will include a "build your own event hub," ticketing and registration, and a management dashboard for multiday and multitrack conferences.
Read More: Hybrid: Two Strategies, One Powerful Marketing Product
It's clear the big players want to expand their offerings, says event-tech consultant Corbin Ball, and have the funding to do so. "There is space for quality smaller players as well. The problem is that there are more than 100 virtual/hybrid event platforms out there—many having started up during the pandemic. Not all will survive," he warns.
Lawrence Coburn, CEO and co-founder of twine, compares the intricacies of designing an engaging event to building something in the physical world. Professionals call on a toolkit of best-in-breed solutions. "It's very similar to whether you have a Swiss army knife of specialized tools or one butcher's knife that doesn't do everything but is good enough," explains the entrepreneur who in a previous career built the mobile-event app company DoubleDutch into a leading position and sold it to Cvent in 2019.

Defining the Future of Meetings
For an updated vision of the future of meetings, we asked Intrado President of Digital Media Ben Chodor, a veteran of streaming media; Intrado Global Head of Event Solutions Tony Lorenz, an old-school F2F advocate, and new Chief Product Officer Allie Magyar to predict what meetings will look like when the pandemic dust settles.
SM: How do you define hybrid?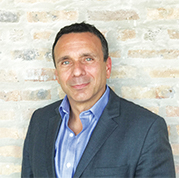 BC: The pre-Covid definition of "hybrid" was allowing people to watch a physical event online by recording it with a camera from the back of the room. Over the last year and a half, it moved to watching from a device removed from the physical location. As we go back, I think all physical events will have a virtual component, so we won't even have to call them "hybrid."  From here on out, planning to stream content from a physical event is an insurance policy. Instead of bringing 5,000 people to the Venetian in Las Vegas, meeting professionals can have 50 locations around the world, share content live with all the locations, and the audience can still have dinners and shake hands with those in their location.
There are so many benefits. If you have an opportunity to stream Matthew McConaughey now, the audience is OK with that. A virtual event can start months earlier than the physical event, and when the three days in person is over, attendees can revisit sessions missed and sponsors will continue to receive leads. The conversation continues.
After a year and a half of welcoming expanded audiences to our video streams, we can't say we aren't going to provide for those thousands of people anymore. They are all potential in-person attendees for the future.
SM: What will events look like in the future?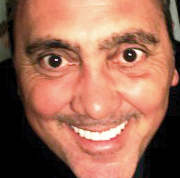 TL: I predict the word "hybrid" will go away in two years. It will melt away faster than the terms "smartphone" and "new media." Just as the Olympics is a hybrid event—but we don't call it that. We have the opportunity to build out our digital channels stronger. It has been tragically painful, but we are going to grow from this.
By 2022, the events industry in person will be all the way back to where we were in 2019 in terms of attendance, but the construct will be wildly different. Attention spans got shorter. The delivery model will be different. And 10 times as many people will be attending virtually whether we want to or have to. Digital channels will account for the delta to make events way bigger.
BC: Virtual won't be a mirror of what is there physically. It may be a behind-the-scenes news desk or a chance to sample virtual and augmented reality. I will never put on an Oculus for 10 hours at a physical event, but if there is a networking or product demonstration as part of a virtual event, I am happy to don the cardboard kit sent to me.
Events will include artificial intelligence to suggest what sessions to attend and who to connect with based on your actions.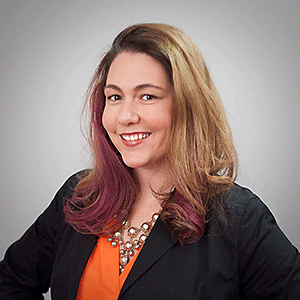 AM: I come with the heart of a meeting planners and I am always thinking about, "How do we grow our industry and how are meetings impacting business?" If there was ever a time for this, it is now. The meetings industry is all about people. It is stressful and overwhelming and we need to be solution- and best-practice advisors to help them be better at their job.
SM: What do you hope to see post-pandemic?
TL: I hope there will be standardization to better design and measure multichannel events. Right now, it is the Wild West out there. We are in a zero-base environment. Let's rebuild in a way that makes sense for our goals and the attendees.
BC: The pressure in 2022 for my physical event to deliver is higher than ever. We want to offer a single integrated solution. If going to a physical event makes you wish you were digital, that is the scary part. Virtual events already compete for fickle audience attention, knowing they will click away if we don't keep them engaged. People will pick and choose which events to go to in person, or cut down how many to attend in person and expand how many to attend virtually. We will see more small VIP events, where people feel comfortable networking. There will be a whole new category of job opportunities for experts who create immersive communities.
AM: We are taking the narrow focus on meetings and events and increasing the scope to think about what happens in the larger marketing organization—PR and social. It is all discombobulated right now with different tools and different people using them. My passion is to create better and more relevant experiences over the year.
Out of the Hybrid Box
TJ Martin is CEO of Cramer, which produced "Unboxing the Hybrid Event Experience" in July in partnership with Bizzabo. The digital event featured TV personality Katie Linendoll and marketing leaders from Peloton, Disney, Comcast Business, Hubspot, T. RowePrice, Bloomberg and Zendesk. A VIP event at the studios in Boston hosted 50 people, and 4,800 registered to attend virtually. He shared lessons learned from that brainstorm and demonstration.
On Format: Every program is a little different. You have to ask what makes sense for your audience. Some clients are going hard for in-person, but others with a big international audience might be looking at a different equation.

On Costs: It is easy for the budget to get out of control during ideation if you don't have clear goals in place. ROI starts with the ideal outcome; then quantify the results, revenue, sales and leads—the answers to those questions will drive the methods. We weren't trying to have quantity in person but quality, to create a white-glove experience. Similarly, broadcast-quality doesn't have to be entire program. Focus on keynotes. But expect to spend at least 25 percent more to get the level of production seen at the Olympics.
On Platform Choice: The number of platform providers out in the marketplace right now can be overwhelming. We quickly identified two or three, partly based on their customer service.
On Measurement: Hybrid conferences are content engines. They are a tentpole to drive continual conversation, rather than one day and then done. They are not a point in time, and measurement needs to go beyond that day. Think of it as an omnichannel experience with each touchpoint contributing to the relationship.