Hand-picked gift ideas for the new year that your attendees—and you—will cherish from Smart Style Ambassador Kate Patay. Tweet us your faves at @smartmeetings.
Double Duty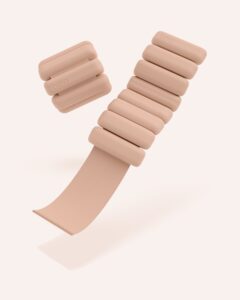 Fashionable fitness is achievable. At one pound each, Bala Bangles add a constant but comfortable resistance to your workout. Wildly versatile, they can be worn on wrists or ankles for training and recreational activities alike. The world just became your gym.
Bangle Weights | shopbala.com
Modern Meal Prep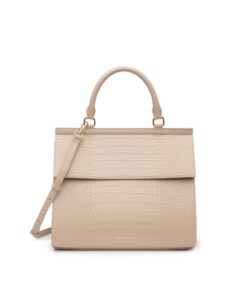 Healthier eating can be stylish with this vegan leather bag that contains an insulated interior. This is not your average lunchbox.
Large Luncher | modernpicnic.com
Bandolier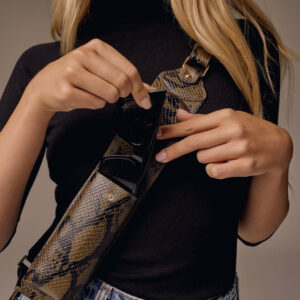 Bandolier is the go-to for meeting professionals to keep everything they need at their fingertips. We love combining the phone case with a Billie Crossbody Utility Strap and adding on the Airpod pouch.
Pro Tip: The side slot phone case holds up to six cards, so you can breeze through airport security with your ID at your fingertips and always know where your hotel key is!
Crossbody Utility Strap | bandolierstyle.com
Fur Baby Pick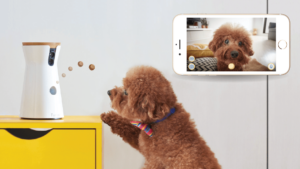 Is the pup you adopted in the pandemic still running through the background of your Zoom calls? Use this fun treat dispenser to keep them occupied when you're in a meeting or away for the day. Bonus camera to see what they're up to!
Dog Camera | shopus.furbo.com
Sustainably Responsible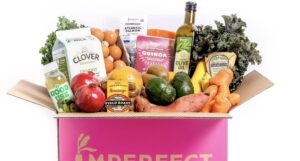 No more empty grocery shelf woes! Shop affordable groceries and exclusive items that went from unwanted to wished for. From fresh produce and pantry staples to delicious snacks, Imperfect Foods offers a wide assortment of exclusive products that are good for you and the planet.
One-Stop Grocery Stop | imperfectfoods.com
Swag it Up
Clean & Safe
For an added layer of protection against germs, carry this LED-powered handheld UV-C sanitizing light.
Room Mist | smartuv.shop
Portable Power
Never be caught with a low battery again. Use this smart power bank that doubles as a luggage tag.
Pro Tip: This chic tag looks just as great on your daily bag as it does on your carry-on.
Portable Luggage Tag Charger | calpaktravel.com
Walking on Sunshine
We're back on the go and breaking in new shoes again, so save yourself the pain and carry a Bliss Stick to prevent blisters from all the steps around the venue and meeting space.
Bliss Stick | amazon.com
50-lbs or Bust
Avoid overweight fees and make sure all of the great swag from your favorite in-person Smart Meetings event fits in your suitcase with this handy gadget!
Luggage Weight Scale | tarriss.com
This article appears in the February/March 2022 issue.