Hand-picked treats and gifts for your attendees­—and you. This month, we're featuring products that help keep you safe, healthy and ready for the recovery. Tweet us your faves at @smartmeetings.
Sit Pretty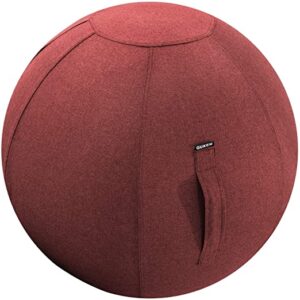 The verdict is in—sitting all day isn't great for you. Yet sitting on a yoga ball can feel vaguely kindergarten. Enter Luno's sitting ball, a firmer sphere than your bosu that still requires core activation and encourages micro-shifts in movement, but comes in a grown-up finish (cloth or leather-like), has a sturdy carrying handle and a washable cover. thegrommet.com
Spring Fling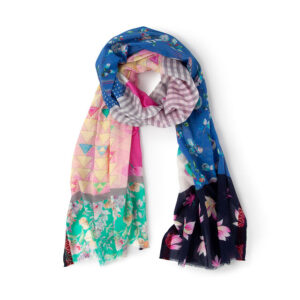 These whimsical scarves are handmade in India from a soft 92 percent cotton blend. Throw off the last of winter's chill with a bright accessory that sports punchy colors with chic gingham and floral patchwork, and screams "spring is here!" uncommongoods.com
Pockets-a-Plenty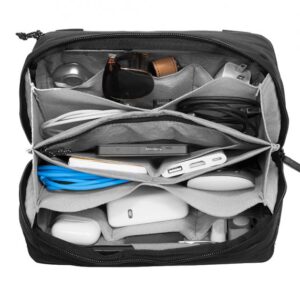 This organizer pouch is filled with origami-inspired pockets of all shapes and sizes so every item has its place. It also has a cable pass-through slot for chargeables and an external document/passport holder. The maker also donates to 1% For the Planet—and bestows a lifetime warranty. peakdesign.com
Presto Sanitation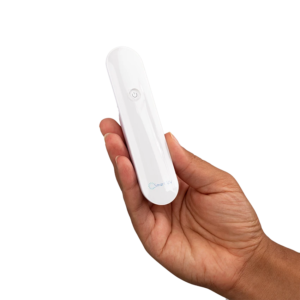 If the thought of spraying chemical particles over every surface doesn't appeal, this UVC light disinfecting tool is for you. It emits a concentrated dose of short wave germicidal light with a digital sanitation timer that takes the guesswork out of de-germing. smartuv.shop
Cheers in A Box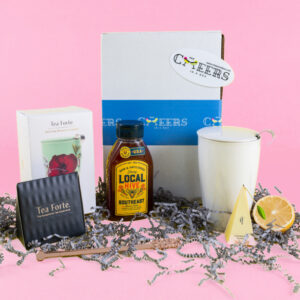 These fully customizable boxes are the answer to your next virtual cheers. With coffee, tea, cocktail and vino boxes, you can supply sips perfectly targeted for your attendees. The tea box provides a full-on teatime experience with raw honey, specialty tea pyramids, a branded steeping cup and infuser. Mixology and coffee boxes can even be ordered with a virtual how-to class. cheersinabox.com
Swag It Up
Take It in Stride
Get trainer-level insights on your morning jog. In tandem with the app, the insoles measure step length, foot strike, pronation and balance to help you make adjustments to your running form.
Keep Calm and Eat Gummies
These USA-grown, full-spectrum hemp gummies can promote relaxation, increase your sense of well-being and alleviate the day's stressors, with no psychoactive effects. With 10 mg of hemp and 75 mg of soothing lemon balm, two gummies a day keeps the frazzle away.
Crazier Glue
Fix, bond, seal, create, improve or upcycle with this revolutionary "glue." An advanced silicone technology in multiple colors, this product is like a grown-up, fix-it sticky-putty. Mold it to your liking and it'll turn into a waterproof, temperature-resistant hard silicone rubber bond in 12-24 hours.
In Charge
Upgrade your charging station with this mousepad that doubles as a quick charging station. It has an LED indicator light, is capable of charging Qi-enabled phones, and comes in a sleek leather black or brown finish.