Four industry veterans shed light on issues affecting medical and pharmaceutical meetings
For meeting and event planners, the most consistent element of their job is change. The vast majority of planners understand this, and simply expect that they will have to adapt some elements in the weeks, days and hours ahead of an event.
In one segment of the meetings and events business, the medical and pharmaceutical niche, changes often come many months in advance, though. This shouldn't make other planners envious, because these changes have huge consequences for the way a medical/pharma event must be run, the quality of the attendee experience, and the satisfaction of exhibitors and sponsors.
In fact, 2018 is a particularly active year for changes sweeping across the medical/pharma event landscape—a few are regulatory, while others are market-based. To help planners in this niche make sense of the changes, we spoke with four experts in medical/pharma events: Diedra Crawford, CEM, CMP, industry sales and operations director for American Gastroenterological Association's Digestive Disease Week; Gregg Lapin, CMP, director of meeting services for American Association of Diabetes Educators; Pat Schaumann, CMP, CSEP, senior director of health-care compliance for Maritz Global Events; and Kyle Wood, president of Healthcare Exhibitors Association and principal of Group Delphi exhibit firm.
Regulatory Requirements, Old and New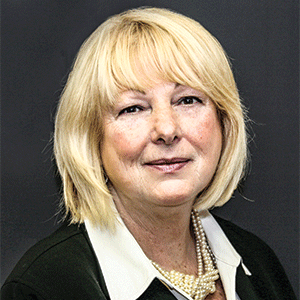 At the annual Pharma Forum in Philadelphia this spring, one of the hot topics was that many life-sciences companies have not adjusted their self-imposed meal caps since the federal Sunshine/Open Payments Act went into effect in 2013. But with the overall economy and the travel industry, in particular, so strong the past few years, food and beverage costs have risen such that the companies' meal caps are causing hardships for planners and their hotel partners, as well as for health-care providers (HCPs) who are attendees.
In 2017, Pharma Forum released data from 41 pharmaceutical companies that showed the average HCP meal cap was $61 for breakfast, $70 for lunch and $125 for dinner. And while the PhRMA Code states that meal caps must be "modest by local standards," most companies are not altering their caps regardless of where they meet, which diminishes the HCP experience in higher-priced cities.
Schaumann has heard about one contingency from a few firms. "They say to HCPs attending an event, 'We are spending $175 for dinner, which is above our limit. You can pay your own way or we will give you food vouchers to use in the host hotel.' This makes it legally acceptable for everyone," she says.
On the flip side, more than 100,000 HCP dinner meetings are set to be held this year at restaurants around the country, and those caps on meal costs don't work in the coastal cities, Schaumann says. "So, planners have to be comfortable saying to their compliance division, 'We need some exceptions to the cap in certain destinations,'" she adds.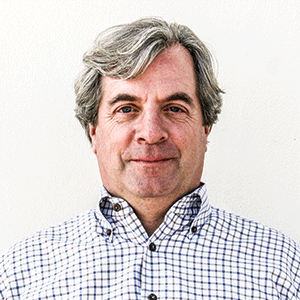 Adding to planners' pain is a law that took effect in January in New Jersey that will affect medical/pharma events everywhere. In an attempt to curtail possible conflicts of interest, the law limits the amount for honoraria or speaker fees that HCPs licensed in New Jersey may accept, while also limiting the value of any meal they receive from a life-sciences or device firm to just $15, which Schaumann regards as "ridiculous and undoable."
"The hospitality industry has not had a say in this, but that might change now," she says. "We're seeing enough people angered by this that they're taking a stand for the doctors—like the American Medical Association." Nevada and Illinois instituted similar laws recently, while a few other states have their own limits, as well, so planners need to acquaint themselves with changing state mandates.
Crawford has already felt the effect of these state laws at her 13,000-attendee show, which took place in mid-May. "In the past four years we did not have any sponsors for meal events, but this year we had a pharma company sponsor some coffee breaks," she notes. "They had to put placards at the serving stations that said, 'If you are an HCP from the following states…you cannot partake.' I feel for the doctors, and I feel for the brand managers who have to police these things."
More Fresh Hurdles
Another significant regulatory change that went into effect in 2018 comes from the MedTech Europe Code of Ethics. In short, medical device companies can no longer make a direct financial contribution to a health-care association event, either by sponsorship or by paying for HCPs and knowledge leaders from outside their company to attend it.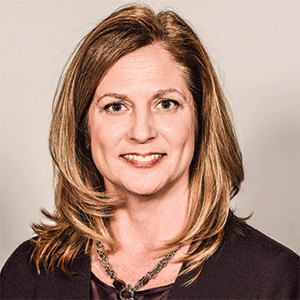 Instead, the company must apply for a monetary grant from MedTech, which has a conference vetting system (CVS) that requires an application detailing the event's educational value and the appropriateness of the desired funding. If approved by CVS, the company must submit its funding to MedTech, which then makes a grant in that amount to the association's event.
"MedTech is inserting itself as a middle party and adding a lot of administrative work, but associations risk losing their ACCME [Accreditation Council for Continuing Medical Education] status if they don't do it," Schaumann says. "The biggest associations were ready for this in January, but I worry that many other associations aren't even aware of it." To smooth the process, MedTech has a Certified Trusted Partner program so that companies and associations can find a third party to file applications for them.
Any show that has European HCPs in attendance must comply with the MedTech regulation. Given that 48 percent of her Digestive Disease Week attendees are from outside the United States, Crawford has already adapted. "We have to find presenters for nearly 500 educational sessions," she notes. "When one of the device companies wants a doctor or researcher who does not work for them to present at the show, they have to go through this new process."
But that's not all. Europe's new General Data Protection Regulation (GDPR) protocol for data privacy and protection affects companies and associations in every industry, not just medical/pharma. "Communicating with European industry members just became a more complicated internal process—we must get them to opt in on a regular basis, rather than opt out," Crawford says.
Between meal-cap limits, product-availability rights and other European-based regulation, Crawford's exhibitors are seeking at least one change in their event experience.
"They want it easy to see on attendee badges whether an HCP is from the United States or elsewhere," she says. "But there's only so much real estate on a show badge, and we already have 13 different attendee categories. So, our registration team is trying to find a solution."
Event Marketing Must Continue to Evolve
Two recent factors have put significant pressure on medical/pharma events as the host organizations try to drive show attendance each year. First, many doctor practices in the United States are being sold to, or are merging with, larger practices or hospital groups, which is likely to reduce the number of HCPs from these practices attending a particular event. Second, so much CME content is available for completion online that HCPs with limited downtime might opt to fulfill their educational requirements without attending a conference.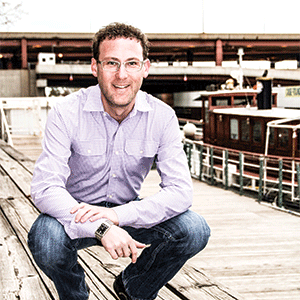 As a result, the marketing strategies and tactics of med/pharma events must adapt by focusing on the benefits the in-person experience can deliver that the online experience cannot. Over the past four years, Lapin has expanded the hours of CME credit at his 5,000-attendee annual event to 32 from 18. "It brings more validity—attendees have to show ROI to those funding their travel," he says.
Moreover, he crafts the event's marketing materials to emphasize the abundance of interactive opportunities as the primary benefit of the show. "You can get CME credits while sitting on your couch, but there's no chance to ask questions or provide feedback, hear experiences from colleagues or hear more current case studies," he says. "We emphasize the opportunities for reciprocity: engaging with speakers and panels, and learning alongside colleagues in poster sessions and in peer discussions on the show floor and in other spaces."
Lapin is also now offering more sessions that are non-CE. "That's what product theaters are for, and when done right, that education is in high demand because it's delivering new information about products in an age where HCPs don't see company reps in their offices anymore," he says.
Crawford views these matters exactly as Lapin does. "Getting input from peers on how they handle different situations and try new things is such an important benefit of the experience." she says. "We've responded to attendee survey feedback that says they want more networking and informal conversation opportunities."
For instance, Crawford makes presenters and panels available to attendees after sessions, in dedicated spaces. "Presentation rooms have to clear out for the next session, but we don't want conversations to end there," she says.
She also has expanded the education and networking areas that are dedicated to early-career HCPs, and markets those features in her event brochure and website. Crawford has also added a peer-to-peer connect function in the event's conference app. "This gives attendees the ability to continue conversations individually after the show," Crawford says.
Increasing Use of Modern Technology
Exhibitors are also evolving to leverage attendees' desire for interactivity, which planners can also promote in their marketing materials. "The quality of LED monitors is so good now that you're seeing really large ones in show booths to attract HCPs and start conversations," Wood says. "Unlike the device-makers, pharma firms don't have a product to demonstrate, or use a simulator. But they have a story to tell, and the LED technology helps them draw people in and create mini-theater spaces."
As for the marketing channels that medical/pharma events are using, the electronic medium seems to have finally gained a critical mass of appeal—in large part because sponsors are able to change their banner-ad copy on short notice to account for regulatory approvals, black-box warnings and other developments. Furthermore, because more and more HCPs are paying their own way to attend events, Lapin's event website offers a room-sharing forum so attendees can reduce their hotel costs.
On the other hand, Lapin notes that his company still does paper mailings. "It definitely depends on who your audience is and how they interact with your materials and your registration forms," he says. "You might want to use a smaller print brochure to drive them to the website, or you might want them to have enough information in print that they fill out the accompanying reg form as they sit on a plane or on their couch."
Since 30 percent of Lapin's attendees submit the printed registration form that's inside the pre-event brochure, that brochure contains detailed session descriptions across more than two dozen pages.