The stakes are high. When the lights went dark on the more than $1 trillion meetings and events industry in March, the call to shelter in place dimmed prospects not only for 26 million people whose jobs are directly or indirectly connected to bringing people together, but also for the 1.5 billion globally who attend meetings and $2.5 trillion in annual sales generated when people shake hands.
The risk is rising. As the weeks dragged into months and prospects for a return to a "new normal" began to be forecast in years, the outlook is turning ever more gloomy for associations dependent on conferences to deliver education and fund their programs, medical conferences which rely on symposiums to share scientific breakthroughs, and companies that host user events to make sales.
Six months into the industry's induced coma, it has lost an estimated 80 percent of projected revenue. Tori Emerson Barnes, executive vice president of public affairs and policy with U.S. Travel (see Smart Chat, page 26) points out that job loss in the leisure and hospitality industry has taken the lion's share of the economic hit. Some 40 percent of the 30 million people in the U.S. who have become unemployed are in the sector, even though it made up only 11 percent of pre-pandemic employment. Nearly half the 16.9 million people working in the industry were laid off or furloughed in March and April.
More: Hospitality CEOs Join in Plea for Relief Bill
The International Monetary Fund is predicting a global economic contraction of 4.9 percent—many orders of magnitude darker than the Great Recession, when the pullback was 0.1 percent. Experts around the world have debated the best way to restart the economy, but those who have seen the power of meetings in action have a message for elected officials:
An investment in meetings will result in greater ROI than any other single industry or company. Support the meetings industry, and you will restart America.
Out of the Shadows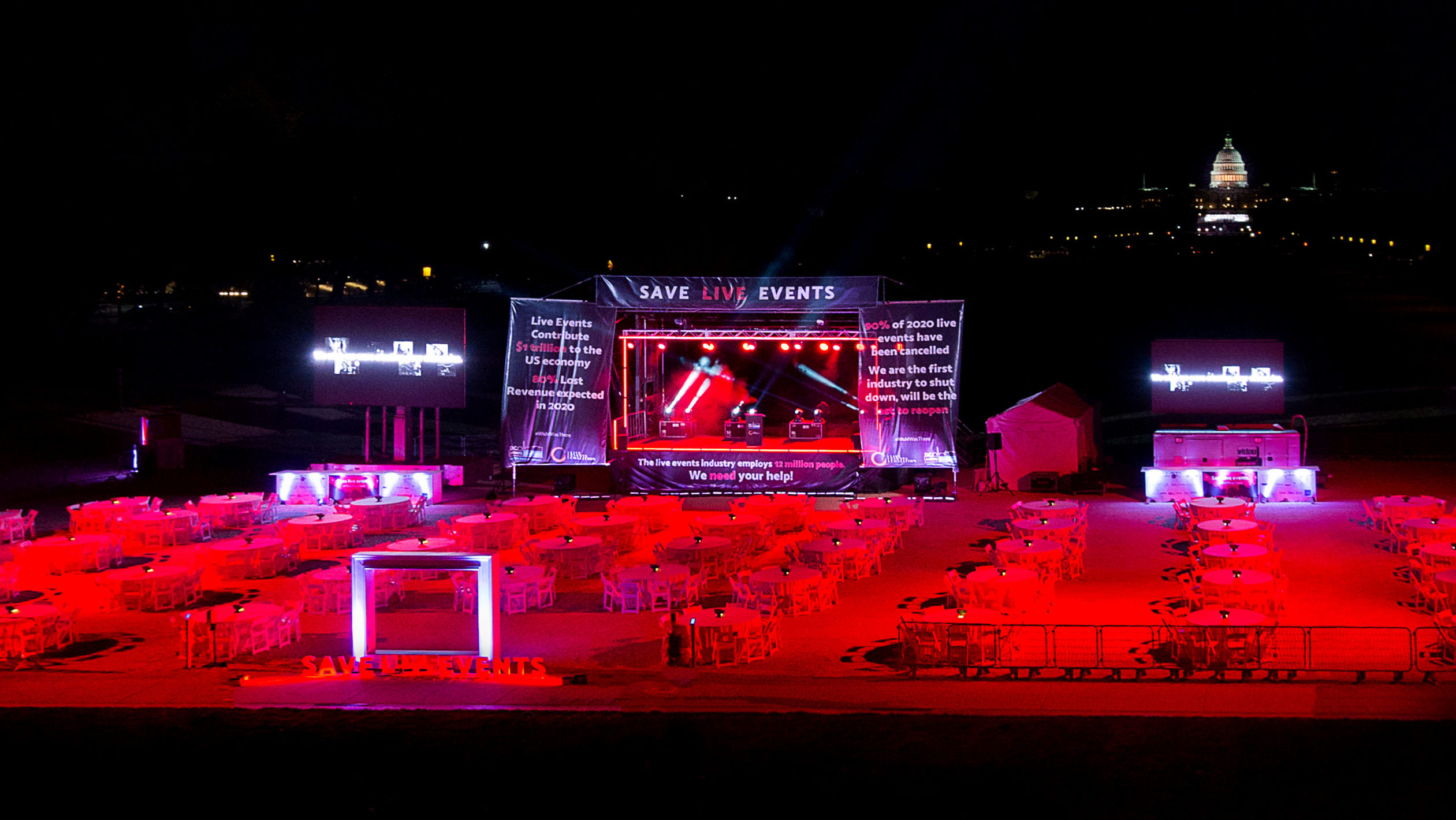 The industry is now highlighting the importance of meetings in some very visible ways, including Live Events Coalition's #EmptyEvent demonstrations, where empty banquet setups, a stage and trailers are arrayed in public spaces like Capitol Mall in the nation's capital, Long Center lawn in Austin, Texas, and Tom Lee Park in Memphis. Each empty chair represents 250,000 out-of-work live-event workers—caterers, florists, entertainers and the supply chain behind them.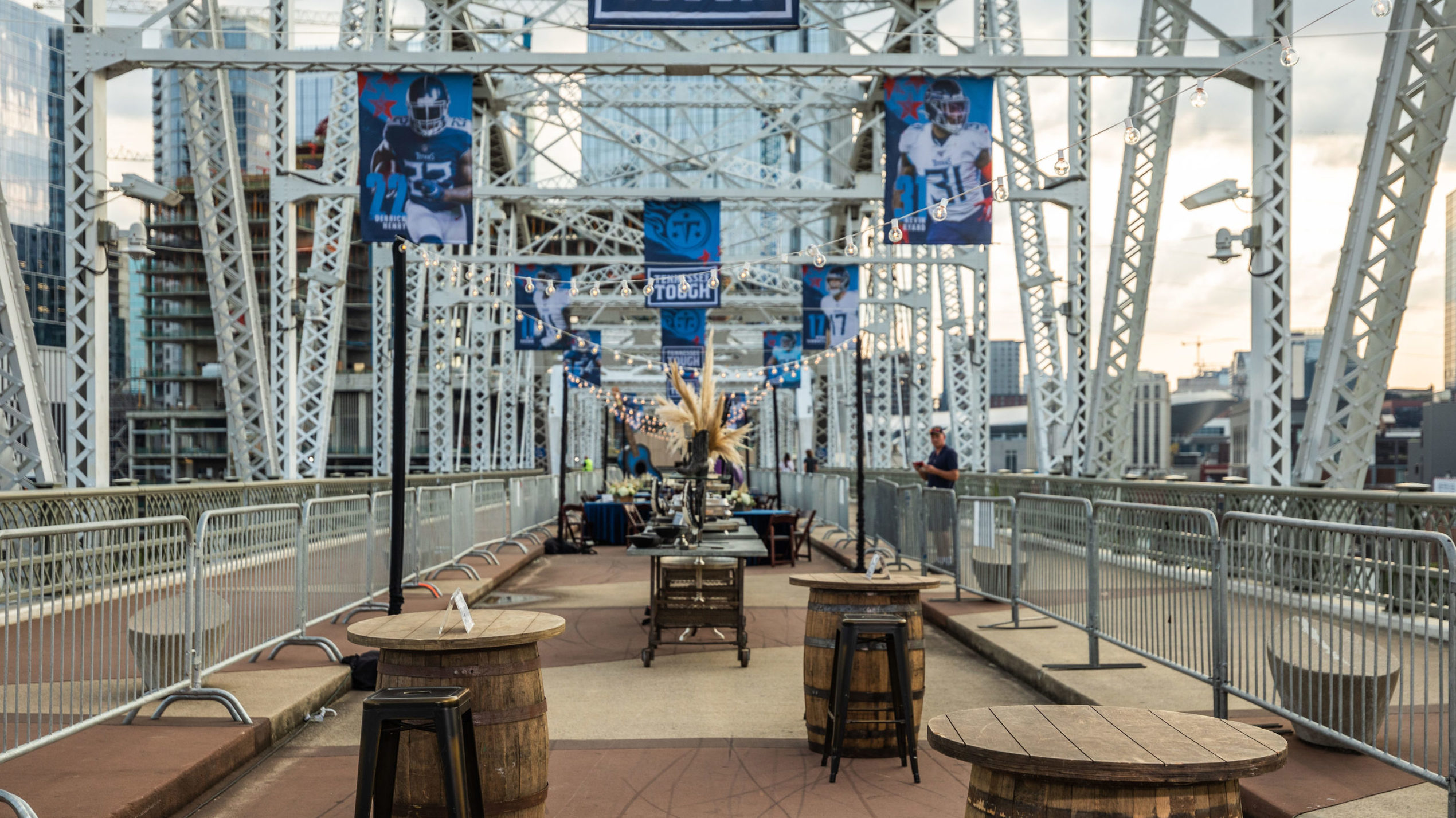 Meanwhile, We Make Events illuminated some 2,000 iconic buildings as part of a #RedAlertRESTART leading up to a Global Action Day on Sept. 30. The UK-based group is raising money through donations and merchandise sales (including branded facemasks) to fund charities supporting entertainment technology workers, actors and stagehands.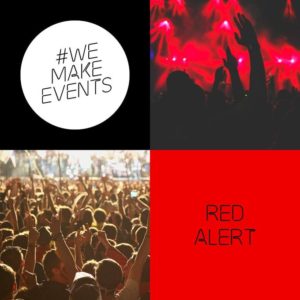 Meetings Mean Business Coalition (MMBC), which was formed in the wake of the 2008 financial crisis, is leveraging the voices of corporate executives, policymakers and industry leadership to showcase the important role meetings play in helping people safely return to getting business done. Industry associations such as Events Industry Council as well as hotels and destinations have created extensive protocols and pooled resources to outline best practices to protect attendees and employees while getting on with business.
"We are able to show the world that it is possible to meet safely in our current environment," says Nan Marchand Beauvois, senior vice president for U.S. Travel Association and managing director of MMBC.
Bob Priest-Heck, CEO of Freeman, is leading #goLIVEtogether to activate show organizers, associations, vendors, venues, CVBs, DMOs, exhibitors and even attendees to call for help to jump-start "a vital part of our economy and communities."
His call for letter writers and Tweeters: "The need out there is great. We were one of the first industries shut down. We look to be one of the last allowed to reopen. And, our shutdown has been complete. No curbside pickups, partial openings or deliveries for us. We need to make legislators aware of our plight."
One Voice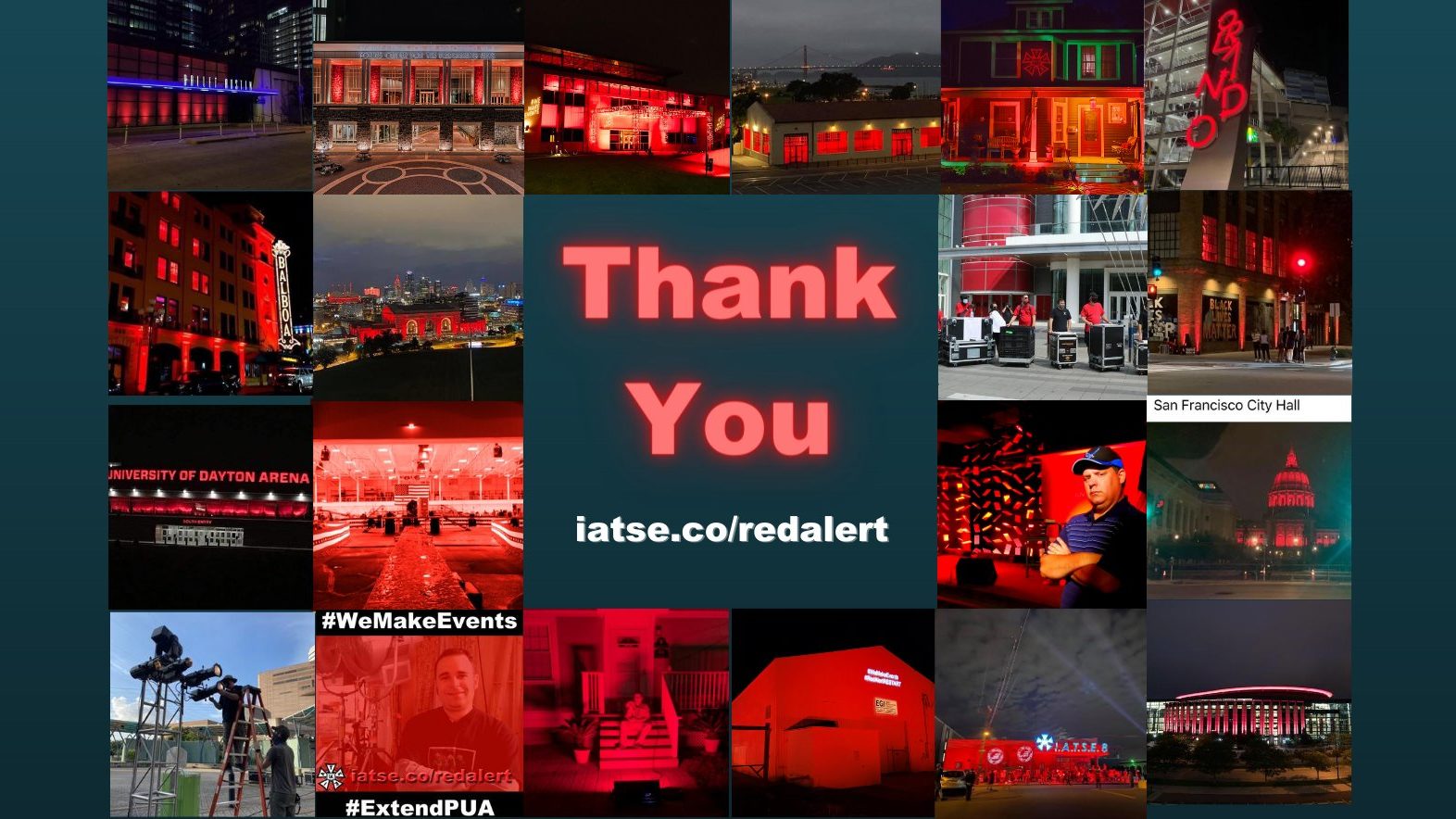 Even industry veterans have found out the hard way that before they can ask for support from politicians and the general public, they must educate them. Many are unaware of the complexity of the elaborate dance that goes on in the back of the house even as they are enjoying a seamless experience in the meeting space. They don't fully appreciate the fruits of the labor of millions of meeting and event professionals who work quietly and efficiently behind the scenes.
"We have to pull back the curtain," says Nancy Shaffer, board president for Live Events Coalition and founder, CEO and creative executive officer with BRAVO! Events.
Live Events Coalition is working to bring together millions of workers, contractors and businesses, small and large, from all parts of the industry to advocate for relief. A week before a "fly-in" to motivate people to write, call and have meetings with their elected representatives, Shaffer explains, "The meeting professional's job at the most basic level is to make other people look good, and if it goes well, we are not seen. That doesn't work anymore. We have to be the squeaky wheel. We can't stop."
Shaffer has found she needs to explain the value proposition of human contact. "Face-to-face meetings are critical to human nature. Video streaming is helpful, but it is not normal. And it doesn't accomplish the important work of meeting in person," she says.
She is working with advocacy consultants to tell the story of the important social role gatherings play, and the massive economic impact of meetings, to White House and Congressional representatives on both sides of the aisle.
The need is big, but the payoff could be even bigger.
For those who say a comprehensive package is too expensive, Shaffer puts the price tag in perspective. It is not nearly as expensive as the alternative. That would mean the culling of countless small and large businesses that play a critical role in moving the economy forward, and in advancing medical and scientific businesses. And, yes, they also help to elect representatives and presidents. Without aid, she pleads, many of these businesses will fade away, unable to hold on any longer.
And to those who suggest we just "pivot" to virtual events, she rolls her eyes. "They are not the same. They don't accomplish the connections that sitting down and getting to know someone over a glass of wine, looking out over the sunset, provides."
The bottom line? "We need a united voice," Shaffer says. She wants to bring together all the verticals—business meetings, events, trade shows and expos, caterers, airlines and hotels, theater owners, people who put on concerts, church events and even quinceaneras. Anything you pay for, are invited to, or are required to go to is a live event. Those people need to be supported.
"These are essential services. We are not the cherry on top of the ice cream sundae. We are the bowl. The airline and auto industry have done it, and we are bigger than both of those," she says.
Possible Dark Ages
What happens if no more help comes? Shaffer makes a dire prediction. If events, meetings and hospitality companies are left to merge and collapse, the industry could be hollowed out. Veteran professionals who have accumulated their skillsets over decades won't easily be replaced.
"If we lose the talent we have, the timeline to build back to the current level will create a shortage of excellence," she says.
They Will Come
An overwhelming majority of people who attend meetings already understand the power of coming together. An April survey from APCO Insight found that Americans are eager to return to face-to-face meetings and events when physical distancing ends. According to the survey, 83 percent of Americans working from home during the COVID-19 pandemic say they miss attending in-person meetings and conventions. What's more, 78 percent say they plan to attend as many or more in-person meetings and conventions after the crisis has passed.
The Ask: 5 Things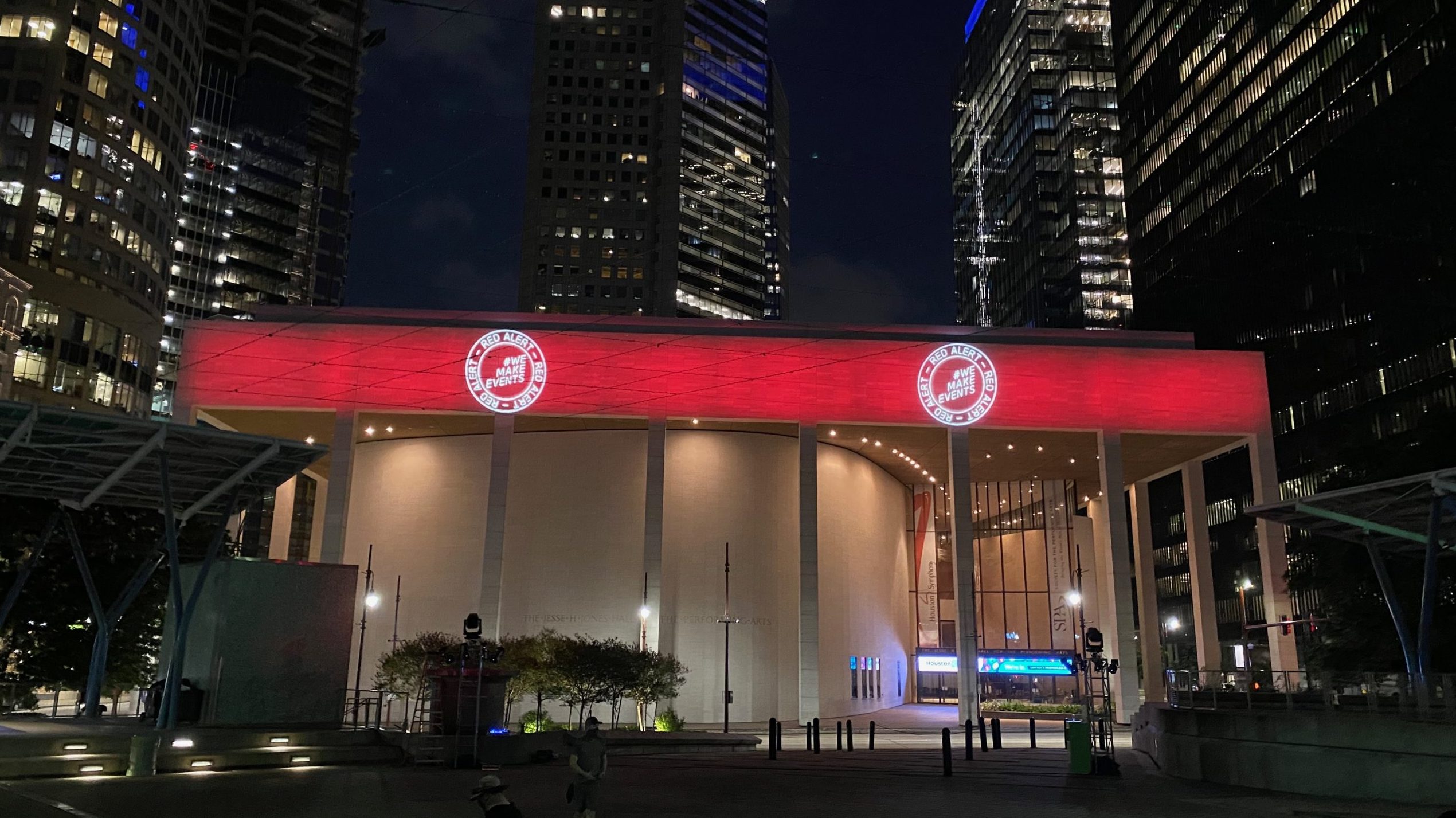 Meetings Mean Business is calling on Congress to provide immediate relief to the industry by passing a comprehensive relief bill that includes the following.
Extending and enhancing CARES Act relief: To help meeting and event organizers stay afloat, the Paycheck Protection Program should be expanded to all small businesses and nonprofit organizations needing assistance, particularly 501c (6) organizations. Assistance should be extended through at least the end of the year, ensuring that businesses and organizations are covered for as long as they are required to stop or reduce operations. Additionally, employee management contracts should be treated the same as direct payroll expenses under the program. Congress should also build on other critical provisions in the CARES Act to help businesses and event organizers during this difficult time, including expansion of access to, and increasing the amount provided by, the Employee Retention Tax Credit.
Ensuring businesses are protected from COVID-19-related financial risks: This will require limited safe harbor from litigation for COVID-19-related claims for companies that reopen in accordance with state and federal guidelines. Additionally, a federal backstop is required to stabilize the market for business interruption and event cancellation insurance, ensuring that these policies cover pandemic-related losses in an affordable, effective and sustainable way.
Incentivizing a safe restart of the meetings and events economy: To stimulate and facilitate a quick recovery, legislation must be enacted to provide an employer tax credit for meetings and events, provide a temporary travel tax credit for individuals, allow businesses to fully deduct food and entertainment expenses and help businesses cover the cost of meeting new health and safety guidelines.
Strengthening the federal role in COVID-19 testing, production, research and contact tracing: A comprehensive and achievable plan for ensuring fast, reliable COVID-19 testing in all areas of the travel ecosystem will reduce the risk of exposure to travel consumers and workers.
Freezing federal per-diem rates: A temporary, two-year freeze, rather than reducing rates based on the depressed figures of a crippled travel economy.
Speak Up
To get involved with the effort to support the meetings industry, go to LiveEventsCoalition.org/get-involved. You can share your story, send a letter to your elected representatives, sign a petition and be included in the conversation on social media.