Seek out green venues that inspire and teach
"The three most important ways to lead people are: by example, by example, by example."
–Albert Schweitzer, Nobel Peace Prize winner
Why do you do what you do as meeting professionals? Or, to put it a little differently, what about it gives you most satisfaction? Although necessary, probably not the paycheck. Planning meetings and events is too time-consuming, too worrisome, too complicated to do for money alone. There's got to be more.
One "more" is your ability to show how it's done. Introducing attendees to better and exemplifying best. And nowhere is that truer than in matters of sustainability and what's now being called regenerative travel, or leaving the places we visit cleaner, healthier and with more community well-being than when we arrived.
By seeking out meeting venues that inspire and teach, you become part of the solution, not the problem. By storytelling about your choices and their benefits, you can create a ripple effect of good. What's more satisfying than that?
Here, then, are leading examples of venues doing it right by modeling green in all its shades. As you return to meeting rooms, consider putting them on your shortlist.
Venues That Grow Food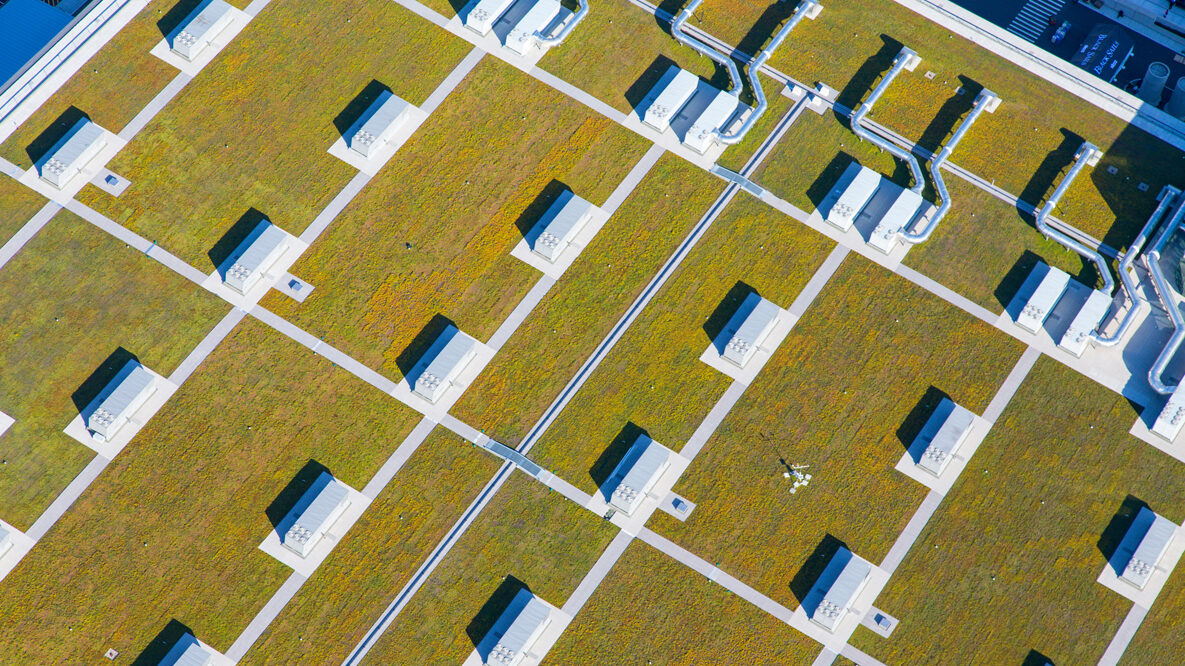 Convention centers, once synonymous with mediocre catering, are getting increasingly farm-to-table hip. And, in a number of cases, being down on the farm is easy—because it's right there.
New York City's Javits Center created Cultivated, its own culinary group, in partnership with food service company Levy Convention Centers and New York-based caterer CxRA. It started with Farmshelf, an indoor farm that's Wi-Fi-enabled to signal when it's time to water or harvest. Cultivated's executive chef, Marc Tourtollet, in published reports, said it's "a conversation starter… It starts great discussions with our guests about plants and plant-based options around the convention center. And our guests are able to see exactly where some of their salad or entree ingredients came from."
It's only one sustainability initiative underway at Javits. Unused bread from catered meals is repurposed into new dishes such as bread pudding at an on-site bakery, for example, and sent to a local brewery for specialty suds in a "bread to brew" program.
But this year Javits goes really big on ag. Its green roof, which previously cut yearly energy consumption by 26 percent, has grown with a 1.2 million-square-foot convention center expansion. In addition to beehives already there, a new one-acre rooftop farm overseen by Cultivated and Brooklyn Grange will produce as much as 40,000 pounds a year of herbs, tomatoes, cucumbers, squash and other produce for local and seasonal meals prepared by Javits' kitchens. Fruit trees are also in the plan. This working farm is rentable as an event space, too.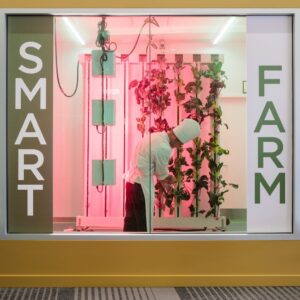 Impressive as that is, the Big Apple did not steer the lead tractor in this parade. LEED Silver-certified Greater Columbus Convention Center in Ohio was the first in the nation to install an on-site farm—a hydroponic, vertical Smartfarm that produces nearly 5,000 pounds of vegetables and herbs for culinary use by its caterer, also Levy. The farm manager works with planners to plant specialty herbs and produce to order for meetings and events.
Elsewhere in the Midwest, Chicago's McCormick Place partnered a decade ago with Chicago Botanic Garden to create its own rooftop garden. Its half-acre can yield 8,000 pounds of produce seasonally. Nearby, some 20,000 honeybees pollinate and make honey, and thousands of red wiggler worms create 200 pounds of vermicompost a year.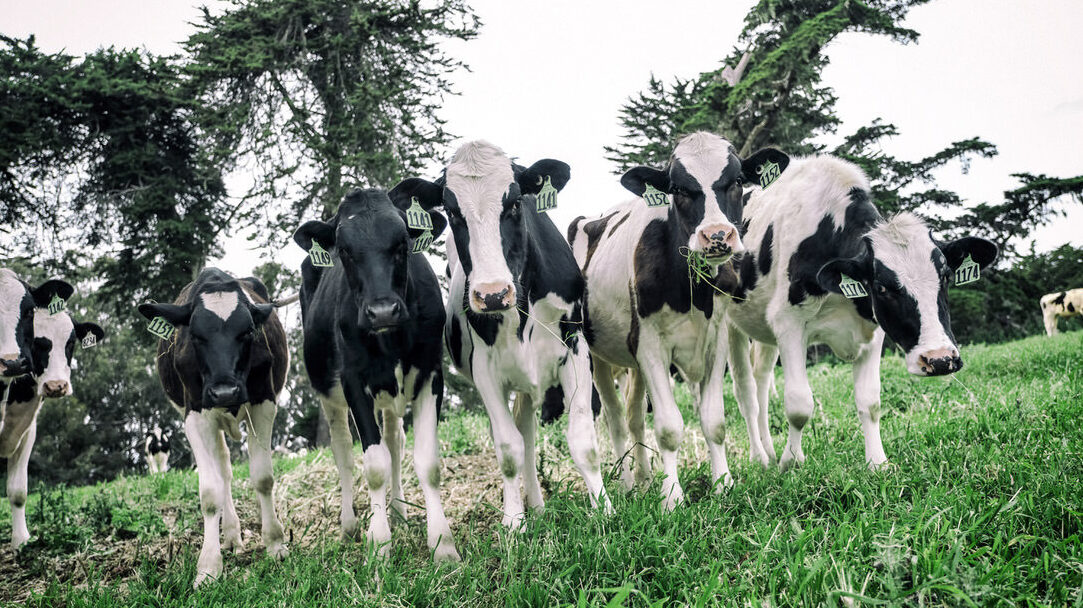 Urban agriculture is trending, but if your group is smaller, why not get back to basics and plan down on the farm? Throughout the country, family farms looking to supplement agricultural and ranching income are converting barns and historic farmhouses into meeting and event spaces. One example: Straus Home Ranch in Marshall, California—about an hour from San Francisco—sits across from idyllic Tomales Bay, with its oyster farms and unspoiled vistas. A 150-year-old barn is restored for events, and the five-bedroom home where the Straus family, which founded the first organic dairy west of the Mississippi, once lived is primped for executive retreats. Team building can include kayaking, birding tours and plein air painting workshops. The certified organic ranch draws from area organic farms, cheesemakers and other artisanal food producers, and you'll be treated to ranch eggs for breakfast.
Venues with Outdoor Experiences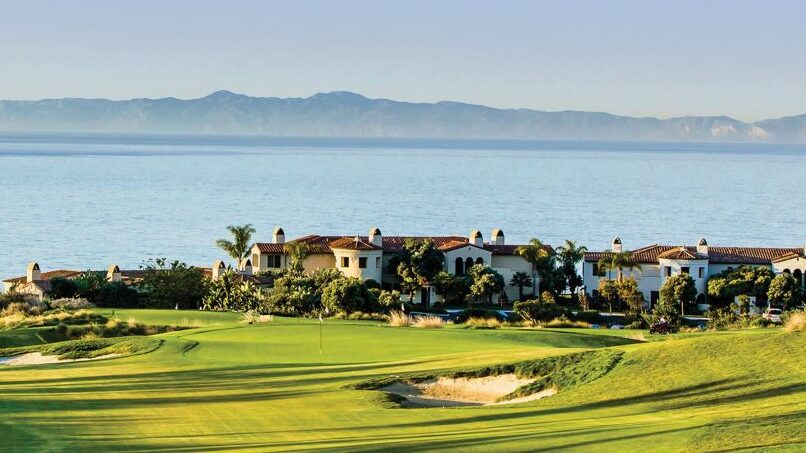 Farms and ranches epitomize combining a small meeting with the great outdoors. But many eco-minded resorts fit that bill, too. One is Terranea Resort in Palos Verdes, California, near Los Angeles. In addition to having serious sustainability cred—including energy and water conservation, waste reduction, recycling and composting, and purchasing local and organic food and beverages—it encourages groups to enjoy the more than 75 acres of natural landscape on its 102-acre site on a bluff overlooking the Pacific.
An Experience Concierge helps organize excursions, ranging from ocean kayaking, to tide pool treks through diverse marine habitat at Terranea Beach Cove. Docent-led tours take attendees along the resort's extensive bird-watching, walking and hiking paths, where California Blue and Pacific Gray whales migrate through the waters just offshore nearly year-round. Groups are also encouraged to pitch in on conservation programs.
For a completely different outdoor vibe, there's Zion Ponderosa Ranch Resort, a 4,000-acre property that borders the eastern edge of Zion National Park in Utah. It's not always easy in pristine but remote environs to practice the "three Rs"—reduce, reuse, recycle—but the resort does all three and encourages guests to do the same. An organic garden project aims to supply increasingly large servings of produce to the resort kitchens.
Small groups can gather in a 1,500-square-foot yurt or in one of the resort's large vacation homes and then venture forth into the spectacular landscape for canyoneering, guided hiking, Jeep tours, horseback riding and more. Using methodology from University of Utah called Benefits Based Programming, resort staff tailors experiences to promote group business goals.
Venues That Make Power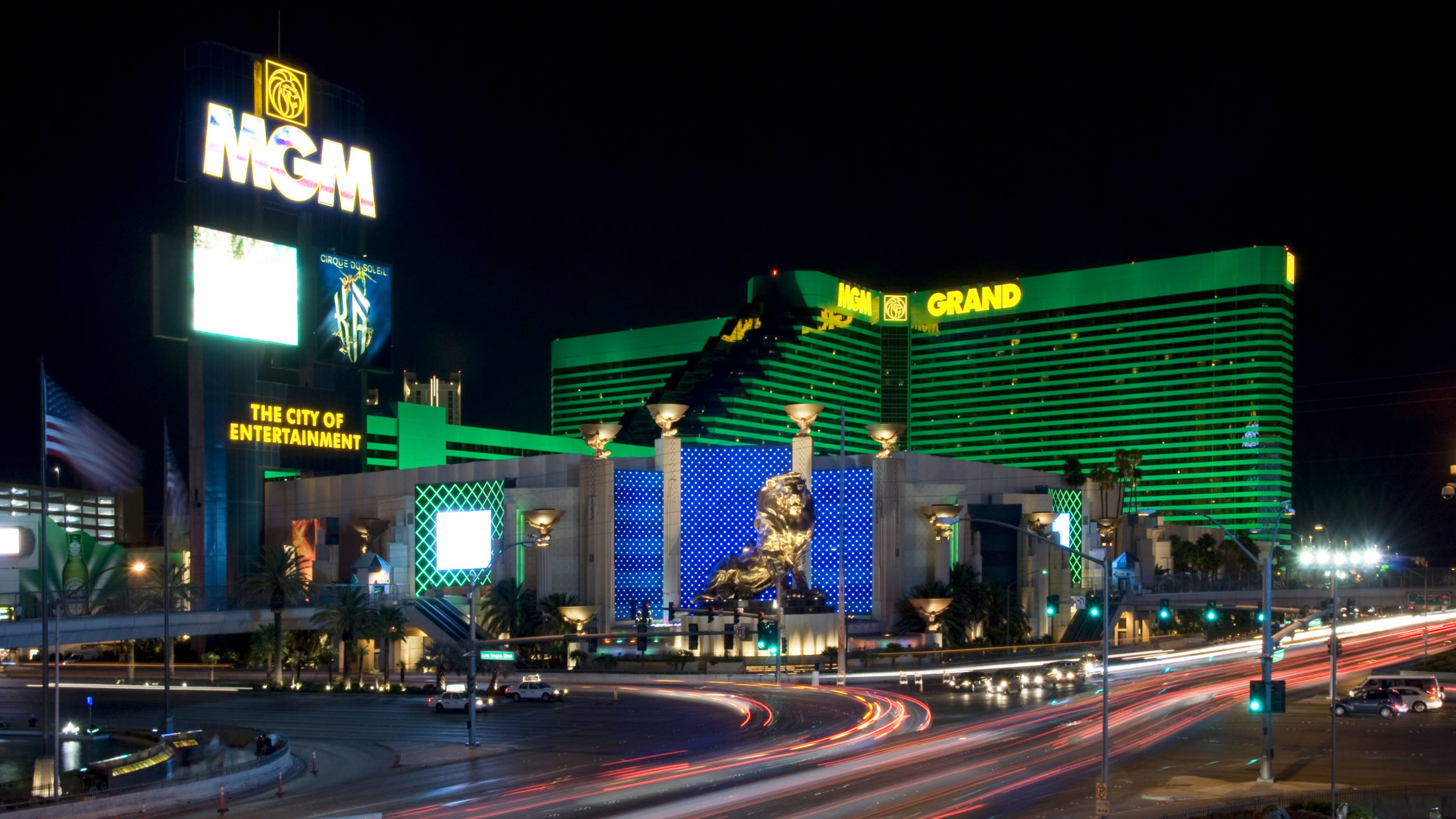 Call them powerful: convention centers and hotels that generate their own energy. Solar. Wind. Geothermal. Hydroelectric. They all power the most sustainable venues today. On a mega-scale, no one beats MGM Resorts International in Las Vegas. In 2018, MGM and Invenergy, a global developer of sustainable energy, announced they would create a 100-megawatt solar array in the Nevada desert made up of 300,000 panels covering 700 acres. Called MGM Resorts Mega Solar Array, it can provide up to 90 percent of daytime power across MGM's 13 properties on The Strip. It's scheduled to go online by mid-year.
In areas of abundant sun, solar makes abundant sense for hotels, of course. To name two more, The Phoenician (643 guest rooms, 110,000 sq. ft. of meeting space) in Scottsdale, Arizona, has its own garage-top solar farm—it covers an area that's about three acres—as does LEED Gold-certified Hyatt Regency Maui Resort and Spa (810 guest rooms, 100,000 sq. ft.) in Hawaii.
On a more intimate scale, hotels like Bardessono (65 guest rooms, 1,664 sq. ft. of meeting space) in California's Napa Valley demonstrate that even small luxury venues can lead as power players. One of only a handful of LEED Platinum hotels in the world, it has both a solar and a geothermal system—72 wells penetrating 300 feet into the ground that heat and cool the hotel and the domestic water supply. Meeting space can accommodate up to 120 attendees (without distancing). At Peppermill Resort Spa Casino (1,621 guest rooms, 106,000 sq. ft. of meeting space) in Reno, Nevada, a 4,421-foot-deep well brings up 175-degree geothermal fluids that replaced natural gas boilers on the property.
Hilton Fort Lauderdale Beach Resort has six wind turbines on its rooftop to power lighting in 372 guest rooms, 24,581 sq. ft. of meeting space and public areas. Historic Mountain View Grand Resort & Spa in New Hampshire's White Mountains has a 121-foot wind turbine that stands like a tall white tree behind the 144-room hotel (with more than 20,000 sq. ft. of meeting space) and adjacent to the on-property nine-hole golf course; it's also the only hotel in the state to be honored as a 100 percent EPA Green Power Purchaser.
Not to be outdone, convention centers are also choosing alternate paths to power. MGM's Mandalay Bay Convention Center, where IMEX America 2021 is set to convene in November, boasts a rooftop solar array on its parking garage that supplies 25 percent of power needed by the entire Mandalay Bay Resort & Casino campus. Atlantic City Convention Center installed the largest single roof-mounted solar array in the United States more than a decade ago. The solar roof consists of 13,000 individual panels and covers over 290,000 square feet. To date, it has produced 29 percent of the building's total electrical consumption.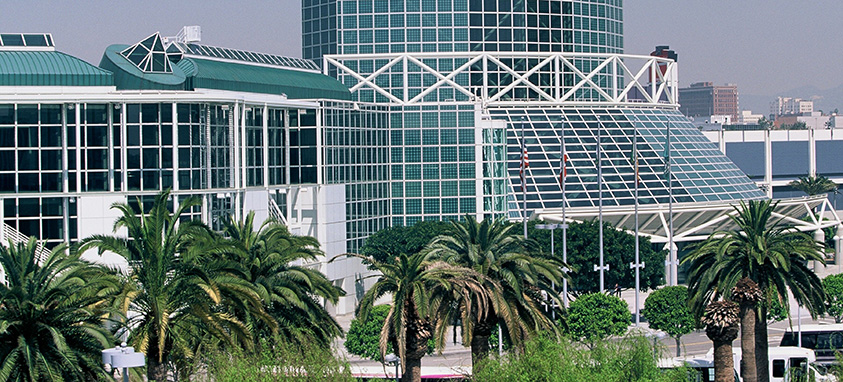 In 2018, Los Angeles Convention Center unveiled its 2.21-megawatt solar array on the roof of South Hall. This addition brings the facility's total solar to 2.58 megawatts, making it the largest solar array on a municipally owned convention center in the U.S.
Newly expanded Moscone Center in San Francisco was designed to earn LEED Platinum status, with innovative features such as its own water treatment system that converts an estimated 15 million gallons of recovered rainwater annually for landscaping and street cleaning. Additionally, the building features its own solar panel array, largest in the city. Energy generated from the center's panels provides about 20 percent of the center's power.
Oregon Convention Center in Portland, also LEED Platinum-certified, could power 166 average American homes with the solar power it generates and keeps an estimated 1,598 tons of CO2 out of the atmosphere each year—the amount of pollution created by driving a typical gas-engine car for 3,784,488 miles—or 16 trips to the moon. This clean energy system is owned and operated by Tesla.
Venues That Inspire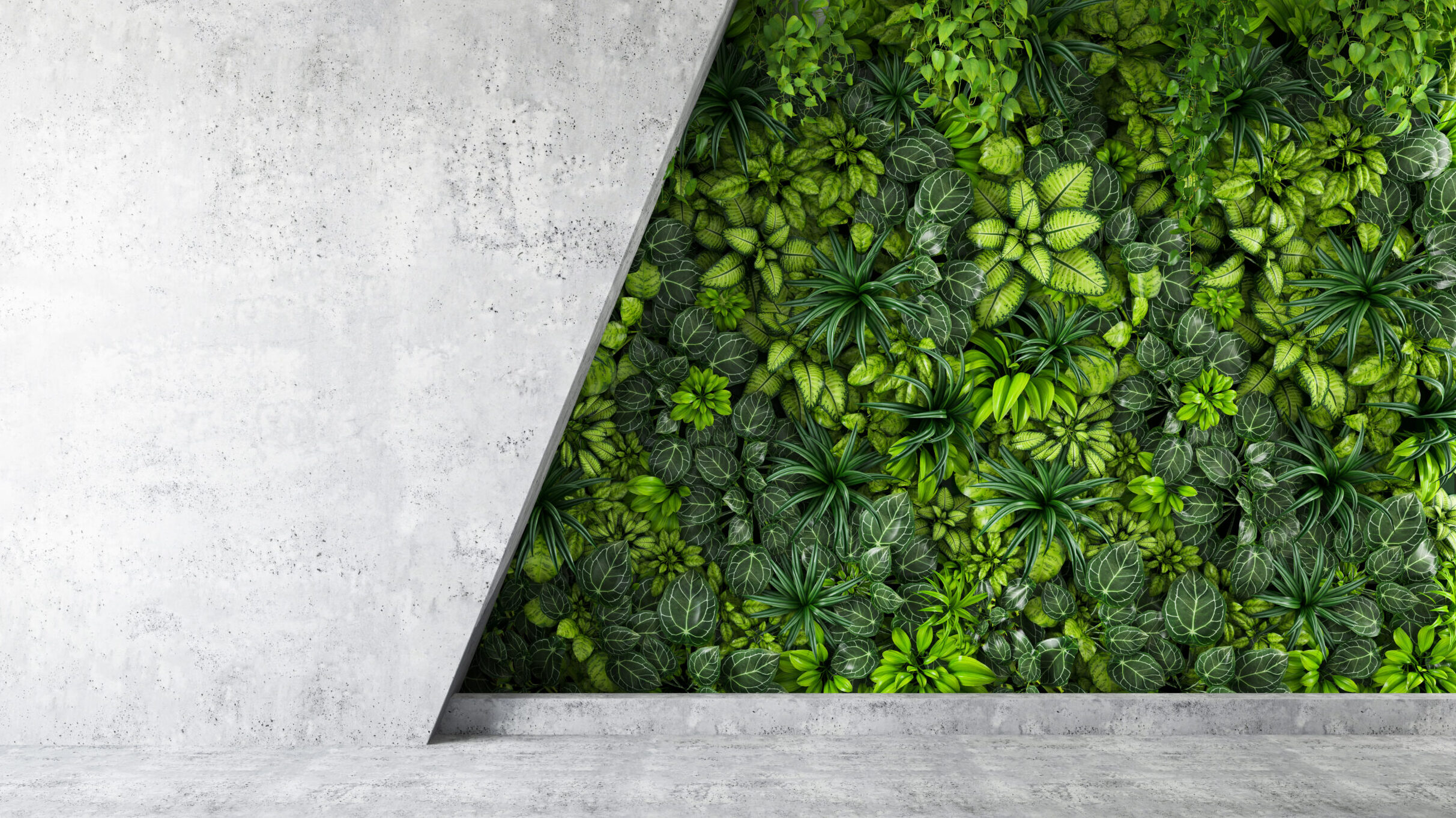 The scope of sustainability has broadened in recent years to encompass more than eliminating plastic straws and fighting climate change. It now includes stewardship of local communities and the fair treatment and well-being of those who work and visit.
Some venues and their corporate parents lead by example—and, hopefully, catalyze positive change. Caesars Entertainment, for instance, committed in 2018 to reducing its carbon emissions by a whopping 95 percent. But that company is also among peers in taking a strong stand against human trafficking and "all forms of exploitation" on its properties.
Marriott's sustainability and social impact platform, Serve 360: Doing Good in Every Direction, guides its "positive and sustainable impact" in diversity, its environmental footprint, volunteerism and more. The hospitality giant's goal by 2025 is to reduce its waste by 45 percent—to replace the 500 million tiny plastic toiletry bottles in guest rooms that have gone to landfills annually, for instance, with larger, reusable dispensers. The company is also prioritizing things like spending at women-owned businesses.
Hilton is working to cut its environmental footprint in half by 2030, while also implementing "human rights due diligence" across its global operations. And last month, IHG Hotels & Resorts launched Journey to Tomorrow, a series of ambitious new commitments "to make a positive difference for our people, communities and planet over the next decade…to help shape the future of responsible travel—supporting our people and making a positive difference to our local communities, while preserving our planet's beauty and diversity long into the future."
IHG CEO Keith Barr pledged to "do what's right, not just what's needed…. We are determined to contribute towards positive social and economic change, to stand up for key issues such as diversity, equity and inclusion, and human rights, and to make more responsible environmental choices."
Venues That Teach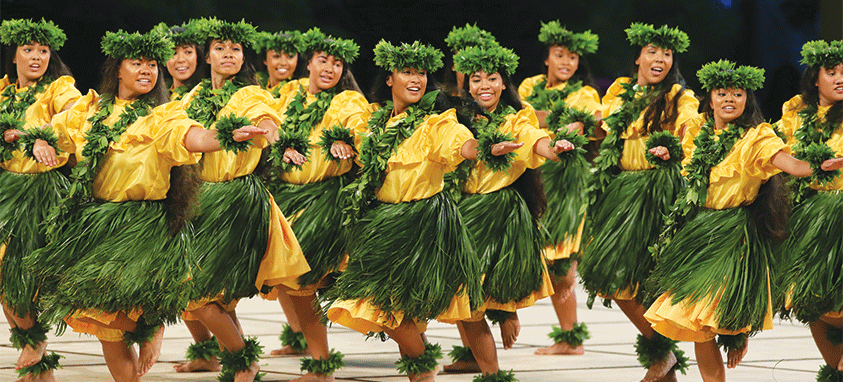 Then there are the meeting places that illuminate something important about the Earth, humankind or the communities in which they are located. They have the capacity to foster increased commitment to a better world.
Many colleges and universities have first-rate meeting space for visiting groups, and, more importantly, leading scholars and other experts who can share the latest research and insights on sustainability and all things green.
Venues such as Smithsonian National Museum of the American Indian in Washington, D.C., have numerous spaces available for everything from group meetings to receptions and dining. In 2017, this museum was awarded the Sustainability Excellence Award from the American Alliance of Museums, recognizing a decade of steps taken to lessen its environmental impact. The museum staff and other experts can bring Indigenous contributions and experience in North America into sharp focus, and immersive exhibits can draw visitors into the world before and after 1492.
Similarly, National Civil Rights Museum in Memphis, at the site of the assassination of Martin Luther King Jr., brings to life one of the most significant epochs of American history in an elegant, inspiring environment for special events, including a newly renovated, state-of-the-art auditorium and banquet room as well as a conference room.
In Hawaii, many resort hotels offer storytelling for groups by a resident native Hawaiian historian and cultural interpreter. At Mauna Lani, Auberge Resorts Collection, on Island of Hawaii, for instance, Danny Akaka, the resort's kahu hanai (guardian), regales groups with tales drawn from the ancient past and his own colorful life. Example: What did the Polynesian voyagers eat while sailing across the world's biggest ocean?
In sum, hosting a green meeting is more than a checklist of eco-friendly practices in the ballroom. Increasingly, it represents an opportunity to educate, inform and inspire attendees not only to live more sustainable lives back home, but also to support and appreciate the role all communities play in the health of this beleaguered planet.