Regulations and attitudes are changing within the financial and insurance industry
As followers of the stock market can attest, business optimism has rocketed in the six months since the U.S. presidential election. Fueling the rise, the Trump administration wants to enact changes in corporate regulation, taxes and tariffs. Those changes would have a major impact on banking, finance and insurance companies.
For instance, President Donald Trump issued an executive order in February directing federal regulators to review provisions of the Dodd-Frank Wall Street Reform and Consumer Protection Act of 2010, and report on potential regulatory and legislative reforms within 90 days. One of the results could make it easier for banks to make business loans.
But, on the flip side, a 2016 Department of Labor ruling that requires financial and insurance firms to be more transparent about the compensation they receive for selling certain products might be expanded.
In short, the degree of change that's coming in banking, finance and insurance is largely unknown—and that's affecting the way these firms are planning internal meetings, customer events and incentive programs slated for the next two to three years.
"At the moment, many firms are taking a wait-and-see attitude because their training and education might have to change, based on what happens," says Steve Bova, executive director of Financial & Insurance Conference Planners (FICP) in Chicago. "What's more, if companies won't be rewarded the same for selling certain products, they'll have to adjust the qualifying goals and the budgets for their sales-incentive programs."
Hoteliers who work in popular destinations for financial and insurance meetings are contending with several changes in the way these clients operate.
"Lead times are incredibly short now—the shortest I have seen in my 15 years doing this," says Austin Phillips, director of sales and marketing for Loews Regency San Francisco. "The average booking window is 30 to 45 days for a 15-person board meeting or for a 100-person training program. Some of the larger hotels in our city are seeing even larger meetings book in that window, too.
"Companies are waiting longer to make sure all the details are locked in: First, that the money is going to be released to do the program, and second, to see exactly how many people can attend so they can get the number of guest rooms correct and not get hit with attrition. They are willing to pay more to do this than to book farther out and maybe cancel or face big attrition penalties."
Ellen Ryan, regional director of sales and marketing for Fairmont Copley Plaza, Boston offers her perspective on what is occurring in the city.
"What's taking more time these days is getting from a client's request for a contract to having their signature on it," she says. "Part of it is them making sure the meeting will happen, and part of it is that financial and insurance meeting planners have always been very in tune with the terms and conditions of the contract."
Leslie Menichini, vice president of sales and marketing for Rosen Convention Hotels in Orlando, agrees.
"The F&I niche has always been fairly short term, but even very large programs are booking within two to six months, making it a challenge to find availability for them," she says. "Their booking process is further complicated due to the strong involvement of company procurement.
"We've also seen an increase in addendums because more firms have some international ownership or partnership, requiring more detail associated with IT, audiovisual and other add-ons in the hotel agreement. So clients now look to our sales managers to provide one-stop shopping for contracts that contain these add-ons, which used to be addressed internally after the contract was signed."
Meeting Outside the Box
In some cases, financial and insurance conference planners are getting the meeting space they need on short lead times by using nontraditional spaces that can still be secured properly from uninvited outsiders or electronic eavesdropping.
"It's not unusual for them to want 30 breakouts, but not many hotels can do that," Ryan says. "We have to get creative to meet their needs."
One solution used at Fairmont Copley Plaza in Boston and other midsize properties has been to repurpose not only guest suites that have built-in gathering areas, but also regular guest rooms that are converted for business sessions of up to eight people.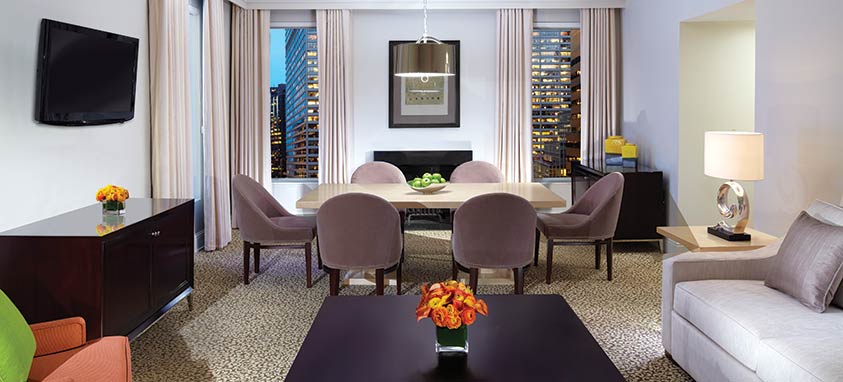 At the Omni Berkshire Place in New York City, guest rooms on the third and fourth floors are often converted for financial and insurance firms looking to educate or negotiate with clients or investors; pharmaceutical firms conducting focus groups and media interviews; and retail brands engaging in product display and education.
"We have conference tables designed specifically for the size and shape of our guest rooms," says Kristin Hankins, the Omni's director of sales and marketing. "There can be two dozen meetings going on at once on each floor, with an end suite used as a prep room and break area for session hosts. Our traditional meeting space one floor down acts as a meal and reception area for attendees throughout the day."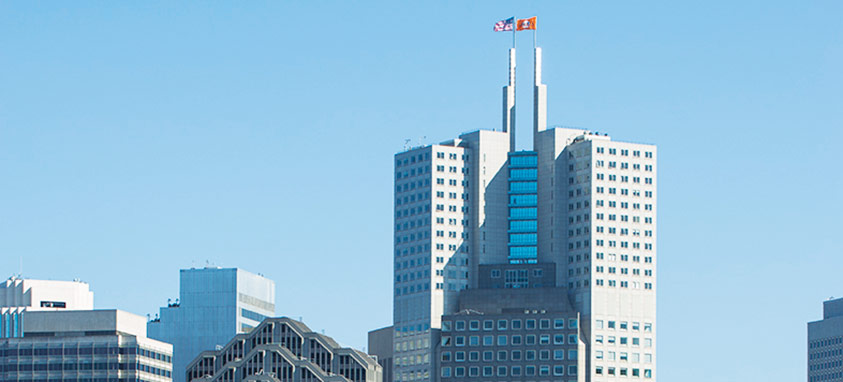 In San Francisco, J.P. Morgan Healthcare Investor Conference takes place in mid-January each year, using about 40 of Loews Regency San Francisco Hotel's 155 guest rooms as meeting spaces. Since the conference attracts 2,000 attendees, organizers get several other hotels in the city to do the same thing.
"It's one of the most compressed weeks of the year, so we remove the beds, set up the furniture for one-on-one interaction, put coffee and snacks in there, and let them go," Phillips says.
It's necessary for groups to purchase each guest room for two nights in order to conduct a one-day event across a floor, given the time necessary to convert each room. There are also labor costs plus storage-room charges. And, in some instances, Loews Regency brings in its regional IT director to coordinate with the client's IT people.
"They know it's going to cost money, but they also know they need it to go seamlessly," Phillips says.
Harrah's Resort Atlantic City in New Jersey recently made a major investment in flexible meeting space, partly to attract more financial and insurance meetings. In September 2015, the 2,590-room property unveiled the $140 million Harrah's Waterfront Conference Center, a 100,000-square-foot facility with two 50,000-square-foot ballrooms that can be divided into as many as 60 smaller rooms.
"Before we had this space, most financial and insurance business would not consider us," says Steve van der Molen, vice president of convention and catering services for Harrah's Resort Atlantic City and nearby Bally's Atlantic City and Caesars Atlantic City. "But since we opened Waterfront 18 months ago, we've done five or six conferences for one of the biggest financial-services and accounting firms in the world. We're also getting a lot of other firms out of New York and Philadelphia. They want that flexible space."
Wanted: Unique Social Spaces and Experiences
While Bova sees many of FICP's 740 members increasingly emphasizing educational programming when marketing their events, this approach is combined with a nod to interesting and unusual networking and social activities.
"Those elements are critical for how people connect and how they gain trust and confidence in each other," he says. "You can't fulfill all of an event's objectives inside a meeting room."
Some hotels are helping planners maximize the interpersonal aspects of meetings by giving receptions and meals more impact.
"Financial and insurance clients, in particular, have high expectations for the venues they use," Ryan says. "To satisfy them, we've remade our banquet offerings to resemble an experience they'd get in a trendy restaurant, because planners can't bring 150 people to a restaurant."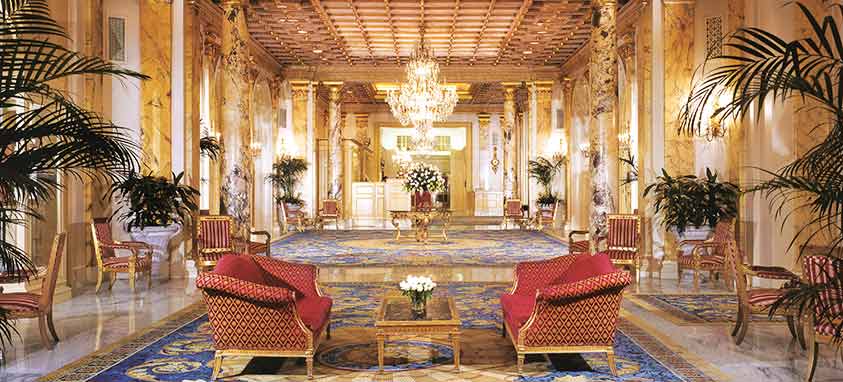 Fairmont Copley Plaza owns a variety of furniture and decor that can make the ballroom look much like a high-end restaurant.
"We can do it in Williams-Sonoma presentation style or as a vintage dining room with wrought-iron stylings, plus oak bars on the perimeter surrounded by draping to make the room's features seem permanent," Ryan says. "Over the past two years, these elements have gotten a lot of use."
For more casual events, Ryan brings in local craft brewers to educate attendees on how their products are made as folks sample different varieties. Another option for a reception includes trivia games, led by a local personality who also provides some of the destination's flavor before attendees leave the property.
At Loews Regency San Francisco, a late-February, 40-person meeting of one of the "big four" accounting firms sought a memorable, personal dining experience.
"We sold them on an interactive dinner with our executive chef, where guests helped prepare the meal," Phillips says. "We used the ballroom and set the prep stations near the banquet kitchen. Guests could choose to help make each course while chatting and drinking and sampling. It was a bit educational and active, yet very relaxed."
Other options at the property include morning stretching or yoga sessions on a 40th-floor outdoor deck, followed by fruit smoothies and rehydration juices made on the spot by the property's chef.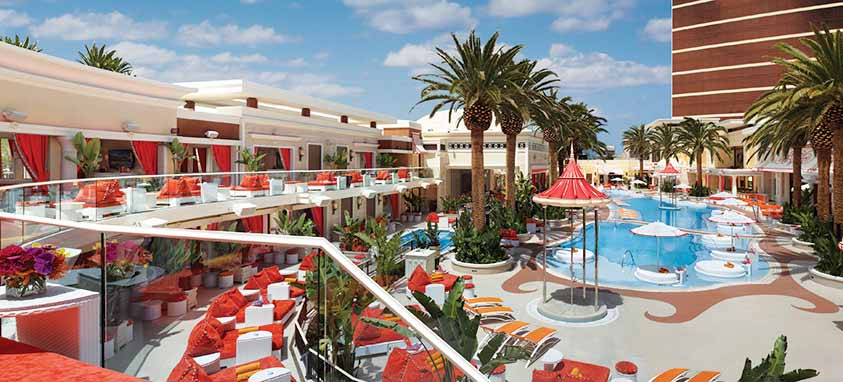 Encore Beach Club at Wynn & Encore Las Vegas
Despite Las Vegas' glitz and glamour, more planners are asking for nontraditional venues there that can appeal to the natural senses, says Pedram Pakneshan, executive director of convention sales for Wynn & Encore Las Vegas, which together have 260,000 sq. ft. of event space.
"We've designed some spaces with floor-to-ceiling windows overlooking the pools and gardens of the property, to heighten attendee engagement," he says.
At the same time, a social function desiring the opulent aspect of Vegas can take over the Chairman's Salon, with its crystal chandeliers, large curved staircase and adjoining veranda; Puccini Boardroom; the pool at Encore's XS Nightclub; the lagoon at Intrigue Nightclub; or Margaux Patio, overlooking the property's onsite golf course. Pakneshan says receptions can also be wrapped around a high-end shopping experience in the luxurious space at Wynn Collection.
"Even the furniture placement was thoroughly considered during the design process, with various areas to lounge with a glass of Champagne or small bites by our culinary team," he says. "The salon-like environment encourages lingering."
And a new shopping/reception experience called Wynn Plaza will debut later this year, using elements of natural light and airiness across its two-story atriums and a central skylight rotunda, along with experiential opportunities throughout the space.
Incentives are Changing at the Margins
Regardless of whether the qualifications for some incentive programs will change to conform with any new industry regulations, the fact remains that award travel is vastly important to the financial and insurance segment. Compared with the past few years, some incentive-heavy properties are seeing bookings take place a bit farther out, as well as some itineraries that are slightly longer.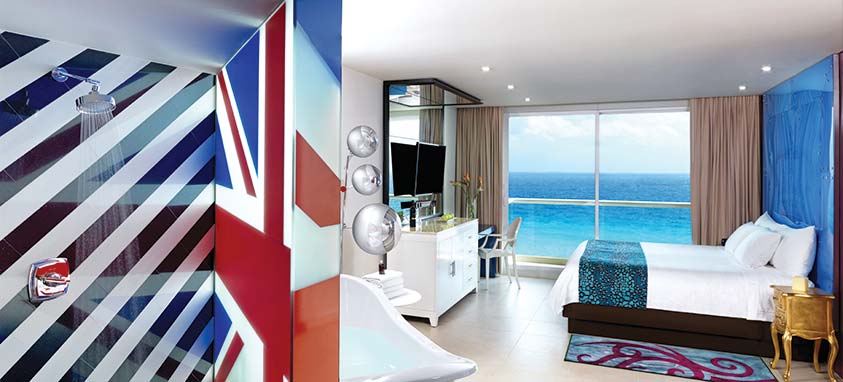 The All-Inclusive Hard Rock Hotel Cancun, Mexico
For instance, at the four Mexican and Dominican properties within the Hard Rock All-Inclusive Resort Collection, the industry is coming back with confidence, and booking well in advance, as it did before, says Kevin Edmunds, vice president of meeting and incentives.
"Most of the programs are four nights in length, but we've seen some go to five nights lately," he says.
Pakneshan, executive director of convention sales for Wynn & Encore Las Vegas, adds that some groups have already booked incentive programs at his properties for 2021.
Christine Sullivan, associate director of group sales for the Fairmont Southampton Princess in Bermuda, finds that incentive planners still have most of the same concerns as before.
"They say to us, 'We have to be better than last year, but we have no additional money to spend,'" she says. "So, we have to be creative and provide experiences their groups can't have in most other places.
"A home run for us is anything we do that's on one of our pink-sand beaches or on the water, like an America's Cup sailing experience. For receptions and meals, the Royal Naval Dockyard and the Commissioner's House combine the nautical element with our island's 400-year history."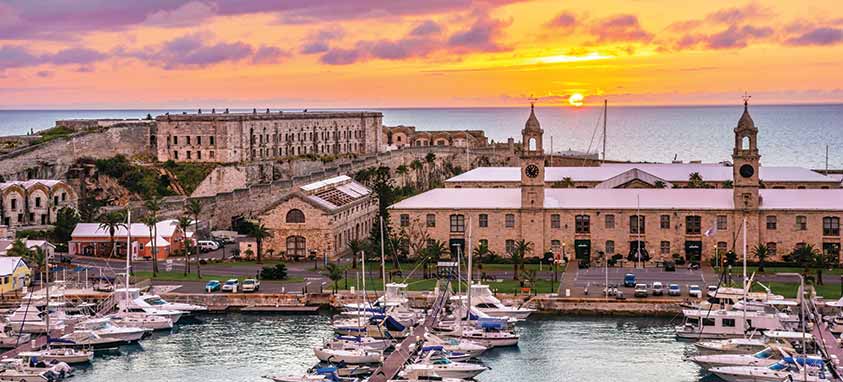 Royal Naval Dockyard, Bermuda
To facilitate such experiences, Bermuda Tourism Authority offers financial enticements for certain activities used by incentive groups; it is often given in the form of a master-account credit, Sullivan says.
"The tourism authority understands the importance of these groups to our destination, so they try to enrich the proposed program experience and make a difference in the decision-making process," she says.
Mexico has its own financial enticement for incentives: an exemption from the value added tax (VAT) that's charged on many goods and services.
Edmunds says he doesn't see the demographic of financial and insurance incentives shifting dramatically, but adds, "The millennial mindset of seeking authentic local experiences has had some effect on the planning of these programs. It is now truly about the overall experience in a destination, not just about a property selection."
---
Rob Carey is a business journalist and principal of Meetings & Hospitality Insight, a content marketing firm for the group-business market.