Multimillion-dollar renovations enhance landmark properties
Adolphus Hotel, Dallas
Historic downtown Dallas has its grande dame back. Dating to 1912, Adolphus Hotel is undergoing a $50 million renovation that includes the makeover of all 407 guest rooms. A new rooftop pool and fitness room will debut in May. Adolphus will debut a new spa and remodeled food and beverage outlets by the end of the year.
A member of Associated Luxury Hotels International (ALHI), this jewel was built by beer baron Adolphus Busch and stands as a treasured Beaux Arts landmark reminiscent of the Gilded Age. It's always been at the center of Western luxury, which is especially true today. The hotel is walking distance to the arts and financial districts, as well as Dallas Convention Center.
Adolphus Hotel offers 27,700 sq. ft. of meeting space, including six boardrooms. Guest rooms feature spacious working stations and on-demand entertainment. There are three full-service restaurants, including The French Room (pictured).
The Watergate Hotel, Washington, DC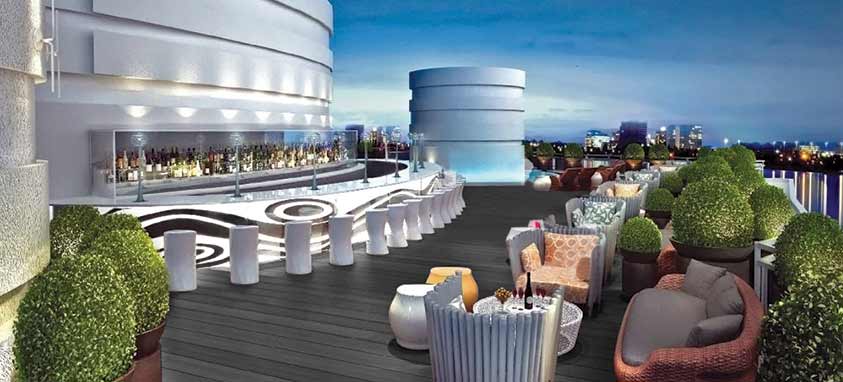 The Watergate Hotel will complete a $125 million renovation of the entire property this spring. Built in 1961, it's famous as the site of the 1970s break-in scandal, which ultimately led to the resignation of President Richard Nixon.
Today's it's known as home of the new Top of the Gate rooftop lounge, which offers 360-degree views of the DC skyline, John F. Kennedy Center for the Performing Arts and Washington Monument. There are 336 luxury guest rooms overlooking the Potomac River. Included within the 27,000 sq. ft. of meeting space is a new 7,000-square-foot ballroom and 10,000 sq. ft. of outdoor space along the river. The Watergate Hotel is an ALHI member.
Marriott Syracuse Downtown, New York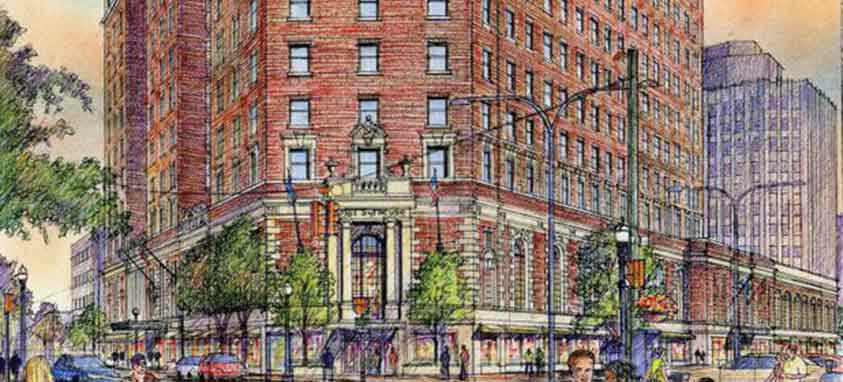 The former Hotel Syracuse, which opened in 1924, expects to complete a $70 million restoration in June. Past guests have included President John F. Kennedy, President Dwight Eisenhower, Elvis Presley and John Lennon. The cultural center was in dire need of an overhaul when it was purchased in 2014 by hotel developer Ed Riley. "This hotel is a huge part of the city's history…I had to help rescue it," Riley says.
The grand lobby is adorned with Terrazzo floors, 20-foot columns and ceiling murals. There are 261 guest rooms and 43,000 sq. ft. of meeting space. The Marriott is seeking International Association of Conference Centres accreditation; it's the official hotel for Onondaga County Convention Center.