Funny Library at Virgin San Francisco
Reimagining form and function in new and newly renovated hotels
Everyone has to have a story today—something worth telling others back in the office or, better yet, sharing on social media. Dull and ordinary are out. Unique is in. So it is in the events and meetings world…and so it is where these most often play out—in hotels.
That's why hotel brands and their interior designers for new and reimagined properties are rethinking every aspect of how we experience them. Stories are being woven into the spaces we encounter from the moment we enter the building (and sometimes even before) and in virtually every space after that, whether we are working, playing, dining or some combination of all three. You and your guests will see it when you are in the privacy of your guest room, the spa, the fitness center or the rooftop bar, or purposefully striding through the common areas to your next session.
This is a highlight reel of some of the best and most interesting stories being told in today's new and newly renovated hotels. Starting with first impressions—the grand entrances we've traditionally known as the lobby.
The Lobby Story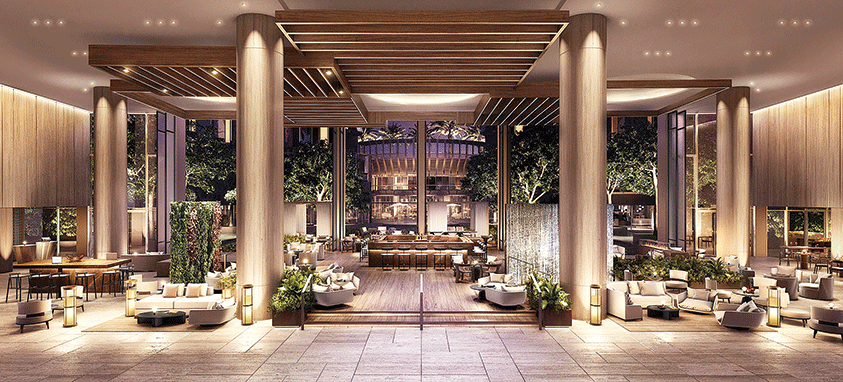 Lobby spaces, of course, are built to impress. It's always been so. Think of the hotel palaces of Europe and in major U.S. cities as success stories—where just to check in is to "arrive." Planners who book hotel meeting space and room blocks know, however, that the hotel lobby has morphed into something much more flexible and multidimensional. The front desk is no longer the center of attention. And it, too, now comes in configurations that belie the traditional.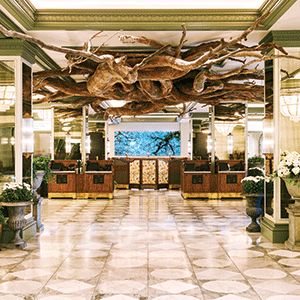 Check-in is among the most evident evolutions. At the new Park MGM Las Vegas, for example, kiosks are the focus, so arriving guests can check themselves in almost as quickly as they can get their boarding passes at airports. A small desk is reserved for those who want to talk to a person. At Hyatt Hotels Corporation's Andaz brand, registration is more like an Apple Genius Bar, where you and a registration agent are both on the same side of the counter, or there is no counter at all—you just sit and get registered on an iPad.
Keyless check-in, where your smartphone replaces the piece of plastic, is a Gen Y hit that has grown steadily since Starwood began offering it in 2014. Marriott International and Hilton Hotels & Resorts are leading the pack in allowing loyalty club members who have downloaded their app to check in online, select a specific available room and, depending on the particular property, use a phone as a room key.
But the lobby's story is perhaps most vividly told as a chapter in the rejuvenation of an iconic brand. "What does the Sheraton brand represent?'" is how the process began, says Indy Adenaw, vice president of brand management for Sheraton Hotels and Resorts, Marriott's most global brand. Sheratons, historically, have been central to the life of their communities, he says—public squares where travelers and locals alike could enjoy "an unexpected journey of their city without ever leaving the hotel."
The popularity of coworking spaces and urban food halls was not lost on Sheraton lobby designers. The concept: You find your sweet spot and tap into the collective energy of the room. Thus, Sheraton's renovated and new-build lobbies are (and will be) bigger and more open, with spaces that are meant for collaboration as well as glassed-in jewel-box areas for private conversations. A bar will feel like a stylish coffee shop by day and transform into an inviting cocktail lounge come evening. If neither of those options suits, order drinks and bites on your mobile app and take delivery wherever you are in the hotel.
"The ground floor feels like a mercado, a central experience with pocket areas that offer different uses," Adenaw says. "The central space is about community, rather than transactional activity."
Almost one-third of the 440 Sheratons in 75 countries have already been renovated or are on their way; 90 more will be built from the ground up to the new brand standards.
The Guest Room Story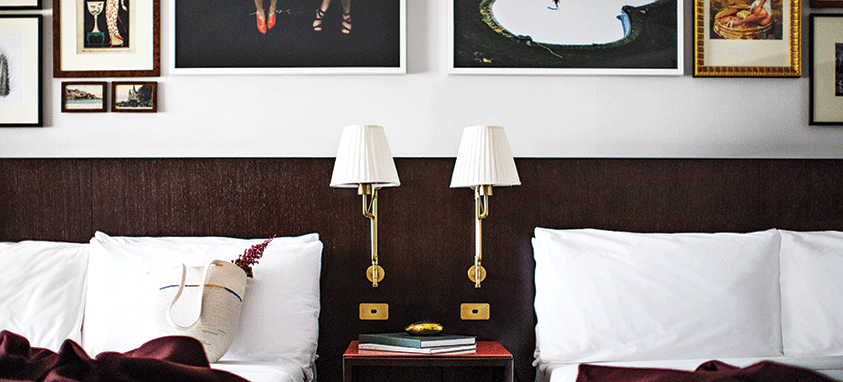 From college dorm-style rooms called Bunk Pods (at 115 sq. ft.) in Manhattan's Pod Times Square Hotel to an electric guitar with a headphone amp as an amenity in an increasing number of hip and boutique hotels (Acme Hotel Company in Chicago's River North, for one), where you sleep says a lot about who you are.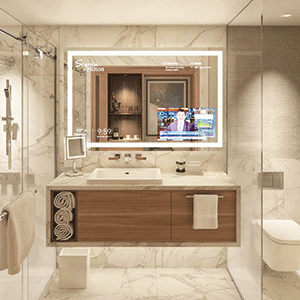 In new and renovated guest rooms these days, plenty of places to plug in to work and recharge are a given. Hilton, for one, has taken technology a giant step forward with its Connected Room concept, which debuted in 500 guest rooms in the Memphis, Tennessee, area and is now spreading across five Hilton brands in multiple locations. Using Hilton's mobile app, guests can control their TV programming, set the room temperature and turn the lights off from the comfort of their bed.
In the near future, says Hilton, guests will be able to upload their photos and art to display digitally in the room, and they may be able to use voice commands instead of their touch screens.
When it comes to shaping the narrative on guest rooms, however, look no further than the 194-room, newly opened Virgin Hotels San Francisco. Like its earlier counterpart in Chicago, it eschews calling them rooms at all—they are chambers. "Calling them rooms is like calling the space shuttle an airplane," proclaims the hotel website.
That sly disrupter and founder of Virgin Group, Sir Richard Branson, calls them "a really clever two-room concept, where the bedroom is separated from the dressing room. I love this idea, as it means you can enjoy room service without being disturbed, or you can leave your better half asleep in bed while you get ready without waking them."
The two rooms, called the dressing room—combining the hallway, closet and bathroom—and the sleeping lounge, are separated by a sliding privacy doors with a peephole. The sleeping lounge features a patented, custom-designed "hybrid bed" with an "ergonomic headboard and erectable footboard that allows for a multitude of, ahem, positions. Work comfy, lounge lavishly, and rest like modern royalty."
More Virgin Hotels are on the way in Nashville, Washington D.C, New Orleans, New York City, Dallas, Las Vegas and elsewhere.
The Meeting Room Story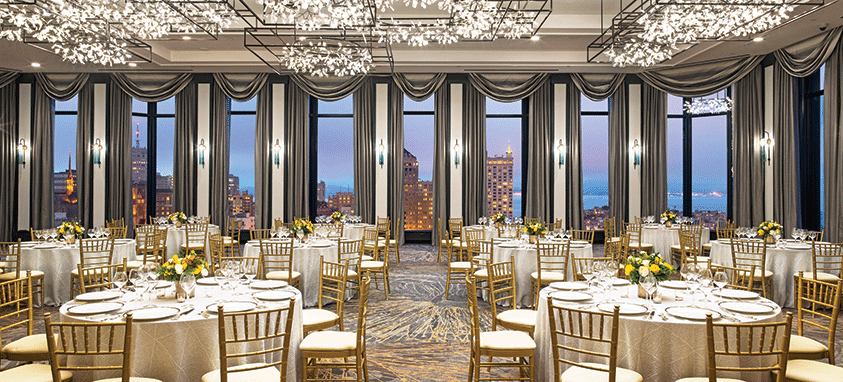 Virgin Hotels is among the boutique brands wanting to grab a segment of the meetings market, especially among young tech types used to blurring work with play. Thus, Virgin Hotels San Francisco boasts pingpong meeting tables, fitness video games, hallway mini golf and life-sized Jenga, along with eight customizable meeting spaces that offer "personalized" catering.
Yet there remains a need for other meeting story lines, especially for groups larger than a boutique setting can accommodate. Enter Signia Hilton. "Modern, grander spaces" for big meetings that are flexible and brightened by natural light, indoor/outdoor spaces that wow meeting attendees and thoughtfully designed prefunction areas for comfortable networking and chatting about the day's sessions: That's the promise of Hilton's newest brand, according to David Marr, senior vice president and global head of Hilton's full-service brands.
Introduced earlier this year by the 100-year-old hotel company, Signia Hilton will sit at the "upper end of upper-upscale" and is targeted squarely at the meetings and events industry, which accounts for up to 60 percent of business in key markets.
The concept flowed from an extensive series of one-on-ones, group lunches and surveys with corporate and association meeting planners, potential owners and developers, and Hilton guests. In addition to designing "unique and differentiated," meeting spaces, in Marr's words, to convey a sense of place and feel nothing like the four nondescript walls of prototypical big-box meetings hotels, the research told Hilton to focus on elevating the culinary experience—from destination restaurants to lobby grab-and-go—and enhancing technology.
That means wireless charging stations, 5G connectivity and digital whiteboards, for starters. Taking Hilton's Connected Room concept into its meeting spaces, to let planners adjust lighting and temperature via an app, is a stretch goal.
The brand will debut next year with Signia Hilton Orlando Bonnet Creek (a renovation of 1,009 guest rooms and 132,000 sq. ft. of meeting space), followed by two new-build convention headquarters hotels, in Indianapolis and Atlanta. All Signias will feature 500 or more guest rooms and at least 75 sq. ft. of meeting space per room key.
The unabridged meeting space story can't be told without a Hollywood ending. This is being conceived in the form of the grand remaking of a classic. Reflagged as Fairmont Century Plaza when it reopens early next year, it is Minoru Yamasaki's midcentury modern landmark on the old Twentieth Century Studios back lot in Los Angeles.
As the preview site for the hotel states, Fairmont's portfolio "is full of buildings with stories to tell…Few, however, were built to redefine what city living could be." A $2.5 billion renovation will convert the hotel's 726 rooms into 394 guest rooms and 63 condominiums. Twin 44-story towers on the western end of the property will house 268 condos and 94,000 sq. ft. of retail and restaurant space.
Indoor event space will total 23,896 sq. ft., and its centerpiece is what The Hollywood Reporter calls "L.A.'s most modernized ballroom, which will reshape awards season and just might make hotel venues cool again." It already boasts a fabled past, having played host to Bob Hope, Clark Gable, the Rat Pack, Muhammad Ali, Lucille Ball and so many sitting U.S. presidents that its nickname became "the Western White House."
Comparisons are being made between the 13,078-square-foot ballroom and Frank Gehry's Walt Disney Concert Hall in downtown L.A. As conceived by the firm Yabu Pushelberg, it will feature an elegantly articulated wooden ceiling, uplit walls and bronze doors. A 2,000-square-foot stage flexes from theater to runway format, and the entire space will be blanketed by THX-quality surround sound.
Next to the ballroom will be another 13,000 sq. ft. of prefunction area, accessed past a 120-foot LED digital media wall via a dedicated events entrance on Constellation Avenue—no need for Hollywood's stars, or yours, to traipse through the lobby anymore.
"We are going to reclaim The Century Plaza as the center of the social and media universe in West L.A.," Michael Rosenfeld, founder and CEO of Woodridge Capital Partners, which owns the property, enthused to the media. "That means hosting everything from Hollywood awards shows, parties and events to industry gatherings—all across the event landscape."
With stories like these to share with attendees, your next meeting or event can turn a new page as a unique, immersive and memorable experience.
History in the Remaking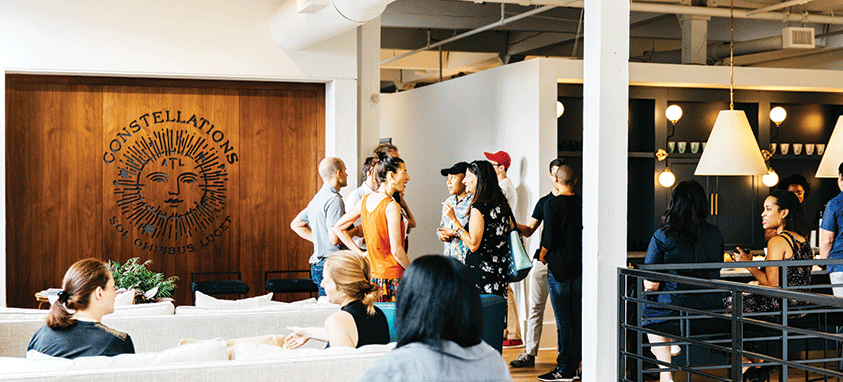 In cities across the land, the trend of remaking heritage structures into meetings venues and hotels with one-of-a-kind curb appeal also continues to accelerate. Here is a sampling of the most recent.
Santa Monica Proper joined contemporary architecture to a 1928 landmark building as the first luxury lifestyle hotel to open in this Los Angeles-area beach city in more than a decade. A total of 271 guest rooms are served by more than 24,000 sq. ft. of Kelly Wearstler-designed flexible space, including four meeting rooms, a ballroom, courtyards and terraces, and the area's only rooftop pool-deck-restaurant.
Element Detroit Downtown testified to the renaissance of the Motor City's business and entertainment districts by revitalizing the 92-year-old, Neo-Gothic Metropolitan Building; it features 110 studio and one-bedroom guest rooms and 5,000 sq. ft. of meeting space.
The Westin St. Francis San Francisco on Union Square, a venerable landmark that has hosted royalty, celebrities and world leaders, unveiled renovation of its 56,992-square-foot, 32nd-floor event spaces; they offer floor-to-ceiling city views and gold accents.
Kimpton Hotel Monaco Chicago, in a 1912 building that originally housed D.B. Fisk & Co.—a millinery and straw goods company—rejuvenated the lobby and 213 guest rooms to complement 4,100 sq. ft. of flexible meeting space.
Tradewinds Island Resorts is refreshing Island Grand & Rum Fish on St. Pete Beach in Florida with a combined $13 million investment that will shine a fresh light on classic coastal style with new beachfront balconies and an ocean-wave theme. Final touches will be complete by the end of 2020.
Constellations, in a 1910 building in Atlanta's Sweet Auburn district, a National Historic Landmark, debuted with a variety of inspiring, light-filled spaces well-suited for off-site meetings and retreats, workshops and small gatherings.
Las Vegas Palms Casino Resort preserved the edge during a $620 million renovation, but paired it with a more luxurious touch: new celebrity chef restaurants—think Bobby Flay and Michael Symon—and major works of art—Warhol and Banksy.
Squaw Valley Alpine Meadows in California is transforming the site of the 1960 Winter Olympics into an even more connected experience by investing $17 million in new high-speed chair lifts and improvements at The Village at Squaw Valley, where more than 50 bars, restaurants and boutiques serve the accommodations.
Barcelo Maya Grand Resort, which hugs the coast of Mexico's legendary Riviera Maya, recently completed a $250 million transformation that expanded the spa to include a hydrotherapy circuit and added two new restaurants, swim-up luxury suites, and a shopping mall and entertainment center that includes a bowling alley, miniature golf course and surf pool.
Wynn Resorts Las Vegas is bringing back the storied 18-hole golf course to pair with a new 400,000-square-foot convention center that will open its doors by the end of 2019. Wynn Plaza retail and restaurant experiences are already open and drawing groups to that end of The Strip.
Worth Mentioning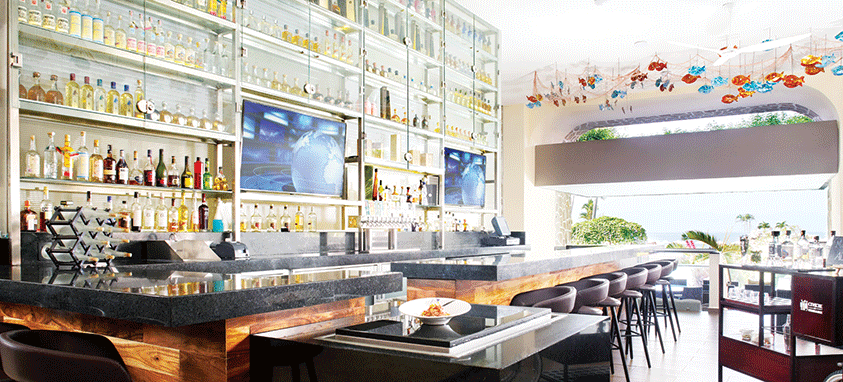 New properties are changing the way groups think about their accommodations by offering elevated amenities and fresh takes on the meeting experience.
Grand Hyatt at SFO in San Francisco will change the way you think of the airport hotel experience. Gate-friendly with 351 guest rooms and 5,760 sq. ft. of convenient meeting space, this sparkly new property elevates the board meeting by removing the dash to the terminal.
Caesars Forum in Las Vegas, which will be home to two of the largest pillar-less ballrooms in the world at 40,000 sq. ft. each for a total of 550,000 sq. ft., is on schedule to open in 2020 in the shadow of High Roller at Linq Promenade.
At JW Marriott Las Vegas Resort & Spa, a renewed focus on the meeting space opened this year with the addition of Cascade, a 10,000-square-foot indoor-outdoor spaces with an open plan that can accommodate up to 400 people.
Conrad Washington, D.C. provides elevated views of CityCenterDC from floor-to-ceiling windows in 32,000 sq. ft. of meeting space and a hip rooftop bar. With 360 guest rooms and a farm-to-table Estuary restaurant from Top Chef finalists Bryan and Michael Voltaggio, it has the markings of a hip destination in the District.
Marriott Puerto Vallarta Resort & Spa's $18 million renovation added a modern touch to the property's 433 guest rooms while infusing the warmth of wood and water in the new bar, pool deck and restaurants—including a Ceviche & Tequila lobby bar that boasts 180 brands of tequila and mezcal.