These new and upgraded luxury properties are luring groups
When it comes to well-appointed luxury with deep historical roots, the newly renovated and recently reopened Hyatt Regency London–The Churchill is hard to beat. As its namesake suggests, the 440-room London hotel celebrates everything Sir Winston Churchill, from its tailored decor to period artwork.
"It was an honor to work so closely with Churchill's family to bring to life the character and history of the hotel's namesake, and we are delighted with the results," said hotel manager Arnaud de Saint-Exupery, who is also vice president of Hyatt hotels in the United Kingdom and Ireland.
In addition to a well-executed design theme, the multimillion-dollar renovation includes its meeting and events space, specifically refurbishing the Blenheim, Marlborough and Spencer suites. These rooms sport the latest in technical upgrades, including:
• Digital signage
• Wireless audiovisual control
• Retractable projector screens with airplay connectivity
• A "Bring Your Own Device" feature, which gives planners control of the room via a portable master controller
The three suites bring the total event space to 9,000 sq. ft.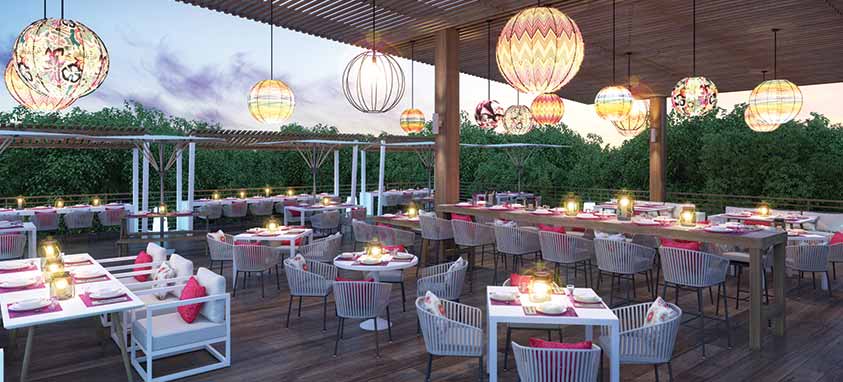 Breathless Montego Bay Resort & Spa officially opened Feb. 28. The 150-suite, adults-only resort features cutting-edge tech, with 3-D selfie and virtual reality gear, free Wi-Fi and in-room tablets. The property also has the only rooftop pool and bar in Jamaica. Among the themed parties, 24-hour butler service and beach club, there's also room to do business. Though the all-inclusive luxury resort doesn't have its own meeting facilities, a convenient skybridge connects it to its sister property, Secrets St. James Montego Bay. Besides 18 additional restaurants and bars, the St. James property provides more than 9,000 sq. ft. of meeting space spread across a grand ballroom and four event rooms.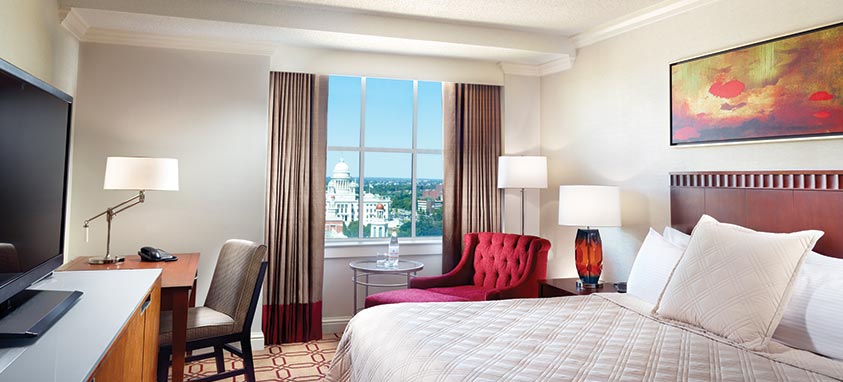 Omni Providence Hotel's West tower completion wraps up the landmark Rhode Island property's $15 million renovation.
"The Omni Providence Hotel showcases the look and feel of New England, and truly provides our guests a sense of place," General Manager Burnell Goldman said.
The redecorated breakout rooms and ballrooms specifically complement the art commissioned for the Omni, which offers 22,877 sq. ft. of event space, including an 8,000-square-foot ballroom and 20 meeting rooms. The hotel is also connected to Rhode Island Convention Center, which provides access to 200,000 sq. ft. of meeting space.
The Sheraton Bay Point Resort's big reveal in Florida showcased the results of its $30 million renovation and rebranding plan.
The Panama City Beach resort's tech investment shows in its fiber optic upgrades.
"The revitalized Sheraton Bay Point has emerged from its recent $30 million renovation as a leading choice for planners," said Jess Johnson, Sheraton Bay Point Resort's director of sales and marketing.
The 320-room property offers 60,000 sq. ft. of indoor-outdoor events space spread across two grand ballrooms, six boardrooms, 22 breakout rooms and St. Andrews Pavilion.