6 secret pointers to give your meetings a big boost
I have been hosting great events at Smart Meetings for more than a decade. Lately I have been asked to talk about what makes them hum. I believe there is a science to it and I'm eager to share some tips with you, so you can knock it out of the ballpark for your attendees and events this year.
Here are six of my secret, key pointers that will help ensure you have an amazing meeting every time. I promise!
Recruit Engaging Speakers
Finding engaging speakers may sound like a simple task, yet we've had many stinkers. I've learned the hard way that you must really shop for a speaker who fits and connects with your audience. Another key factor is to place them and their message at the right time—kick off the event with a dynamo speaker who sets the tone and gets everyone revved up and on the same page.
I love to walk around and hear people put to work the information shared at our morning sessions during their one-on-one meetings.
A lunch speaker should be fun and lively. When people sit down to eat, they like to be entertained. They want to leave feeling inspired and light-hearted. This is how they will remember your event!
Let Ambience Set the Mood

At all my events, I preview each room we are in and see how the atmosphere enhances the mood. I move plants in. I go around the hotel searching for soft seating to create intimate spaces, bring flowers and showcase our magazine photos in certain areas to bring in color and life.
Attendees spend several hours in a meeting space, and the feeling they experience will contribute greatly to the way they feel about you and your brand. Think of your event or meeting space as your living room and make attendees never want to leave. It's key to creating great connections.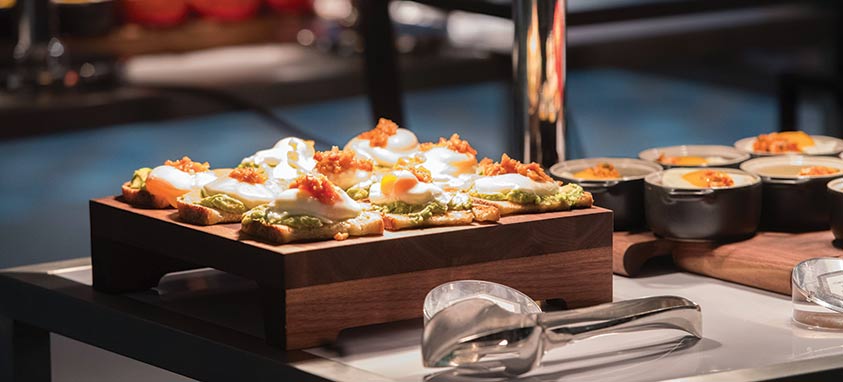 Focus on the Food
I hate to say it, but they told me at my wedding that the things people would remember the most would be my dress and the food. These days, you need plenty of healthy culinary options. And you should make sure the food that you serve is fun. I see people lighting up while eating a homemade granola bar or making trail mix at a station—we are still big kids at heart and love it when we get to indulge our appetites.
Your menu choices should take into account the season and the next item on the agenda. I have lightened up our breakfasts—bread items are not being consumed like before. But bacon…well, it's still popular with any crowd.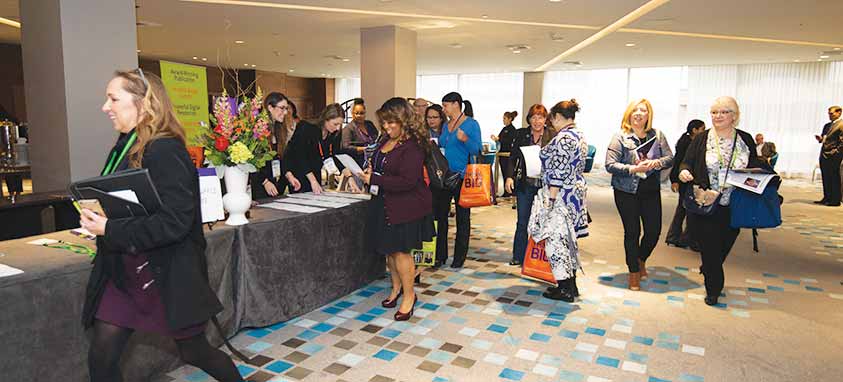 Location, Location, Location!
Make yourself easily accessible. When you are off to attend a meeting or an event, you give up control of your day and don't know for certain how things will unfold. This can make you apprehensive and anxious. To relieve any apprehension, I always put someone right by the front door to welcome my attendees. I tell the valet and the front desk staff to expect my guests, and tell them where we are meeting so they always give them good directions.
While attending a recent event, I was constantly running late and asking staff for the location of my next appointment. I was constantly met with "I don't know." This really lowered their credibility, and it took up way too much of my time to figure how to maneuver to my next destination.
So make it easy for your attendees. At Smart Meetings events, we have a full staff meeting prior to any guest arrivals in which we show our employees where the bathrooms and key places are located. These are the No. 1 questions our guests have, and we want to save them the hardship of a search.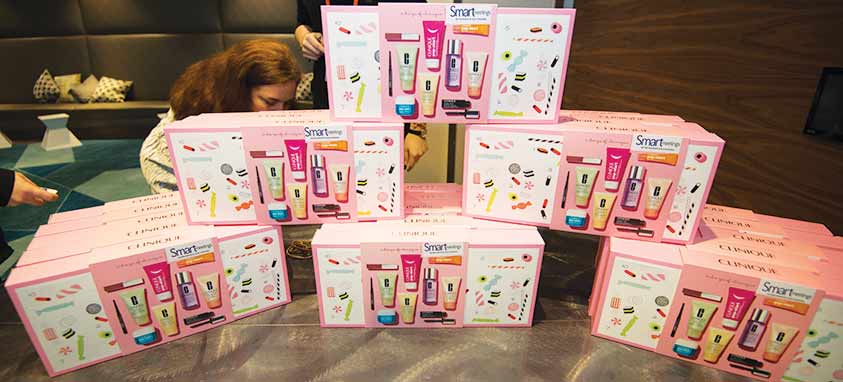 Instill Magic in the Details
The little things truly make all the difference. We provide attendees mints for fresh breath, hand wipes to keep germs at bay and power bars to boost energy. I am a big believer in aromatherapy, so we use pure essential oils to ensure our meeting rooms give off the right smell to suit the space—peppermint to stimulate and lavender to calm.
We also provide welcome gifts and goodbye kisses (chocolates), and go out of our way to anticipate attendees' every need and desire. Planners stop me at other events to tell how much they enjoy our Smart Meetings events. That's because we really care about them, and it shows.
As the Host, Set the Tone
If I am welcoming from the stage and am genuinely fun and upbeat, then so are my attendees. At times when I am sick and try to fake it, they don't seem as engaged. All meeting and event planners should remember that attendees pick up on their body language and tone. So be sure you are authentically excited about hosting…not just concerned about logistics. This will guarantee a better event, and you'll find out how much fun it is to connect with your crowd.
---
Marin Bright is CEO and founder of Bright Business Media, LLC, which publishes Smart Meetings magazine. She was honored during Folio's 2015 Top Women in Media Awards as a corporate visionary. Her bimonthly leadership column appears online and in print.