Rocking the Meetings Industry
Most people know Gregg Herning (pictured) as a sales and marketing heavyweight in the hospitality industry. He is vice president of sales for MGM Grand Hotel & Casino in Las Vegas, with a lengthy career in the luxury hotel sector.
But there's another side to Herning, one that's less buttoned-up and more to the beat of his own drum—classic rock, to be precise. It's his favorite genre to perform with his band, Aces Wild, where he's known on stage as G Money.
"Watching and listening to these guys play is a big part of the thrill," he says. "I let their music energize me to put on a great show."
Herning's interest in music began early on, with him listening to his mother sing and his father play the trumpet with his band in the armed forces. "Growing up, my family was very musical. We have family tapes of all of us harmonizing to my dad playing ukulele," Herning recalls.
In 2000, Herning was general manager at Little Rock Marriott, formerly The Peabody. He and a few hotel executives discovered that they all had musical talents, and thus the band was born.
From the company holiday party to local gigs, the band moved up to playing at a number of large venues, including the Clinton Presidential Center in Little Rock, B.B. King's Blues Club in Memphis and MGM Grand's Hakkasan Nightclub in Las Vegas. "The community and the hotel industry evidently got a real kick out of the 'hotel-guy-turned rocker,'" he says.
Herning loves bringing meetings and music together. Whether it's playing his favorite covers of Bob Seger or The Rolling Stones at an industry event or the best tunes to get people on the dance floor, he always counts on music to be the ultimate mood changer and a universal motivator.
---
Smart Moves
Mary Neister
Hawaii Visitors and Convention Bureau appointed Mary Neister as vice president of Meet Hawaii. She has more than 30 years of sales and marketing experience, and most recently served as director of sales and marketing at Hilton Waikiki Beach. Neister will lead sales efforts for meetings, conventions and incentives, and work in partnership with Hawaii Convention Center to grow the Hawaiian Islands meetings market. Prior to her new position, she worked at Boston Park Plaza Hotel and The Milford Plaza Hotel in New York City, as well as a previous North East Regional position with Starwood Hotels and Resorts.
Nathan Wood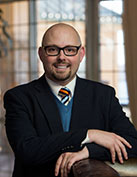 Nathan Wood has been named director of sales and marketing at Chateau on the Lake Resort Spa & Convention Center in Branson, Missouri. Wood will oversee sales and marketing efforts for the AAA Four Diamond property. He previously served at Sheraton Omaha Hotel in Nebraska and was on the board of trustees for Thurber House, a literary museum in Columbus, Ohio. Wood is a Certified Tourism Ambassador.
Matt Adams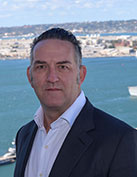 Manchester Grand Hyatt San Diego welcomes Matt Adams as area vice president and general manager. Adams has remained with Hyatt throughout his career. He has been general manager of Hyatt Regency San Francisco and Grand Hyatt New York, and vice president of operations for Hyatt North America. Adams is a Southern California native and looks forward to returning to his home state.