Passion for a Place
When Jack Sibbach talks about Sun Valley Resort and Spa, there is a palpable sense of pride in his voice. Few people feel as passionate about a place as Sibbach does. He is the resort's director of marketing and public relations and has been with the property for nearly 40 years.
It all started back in 1978, when Sibbach was a teacher in his home state of Pennsylvania. He was athletically inclined and had a passion for skiing. Sibbach had skied in various locations, but one day, he learned of a special place on the other side of the country. Seemingly on an impulse, Sibbach dropped his teaching career and left for the snowy slopes of Sun Valley, Idaho.
"I decided to make a change and ended up in Idaho, in Sun Valley, even though I'd never even heard of it," he recalls. "Not knowing anything about it, I ended up here and never came back."
Astounded by Sun Valley's natural beauty, Sibbach felt an instant kinship with the local community. For him, it was easy to see why a little ski city in Idaho was such a great place to visit. He took up various jobs around the resort, from bar manager to ski instructor, and was kept busy year-round.
Sibbach notes that he was hardly the first person to fall in love with Sun Valley. The resort has long been known as a retreat for Hollywood glitterati since it first opened in December 1936.
Sibbach has seen the resort evolve throughout the years. Summer meeting and convention business continues to grow under his direction. But Sibbach admits that the most rewarding part of his job is putting a smile on guests' faces.
"When we see families…having a great experience and hear 'thank you, I'll be back,' that is the most gratifying thing that can happen," he says.
---
In the Spotlight
Tim Brown, founder and CEO of Meeting Sites Resource, passed away on Jan. 25. Brown leaves behind a long legacy in the meetings industry. For more than 30 years, he held roles in marketing and management, and owned businesses in the meetings, convention and incentives industries. Brown belonged to many associations and served as president of two MPI chapters and on MPI's International Board of Directors. He was also a mentor with Big Brothers Big Sisters of America.
---
Smart Moves
Tony Lorenz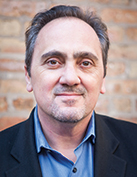 Tony Lorenz was appointed CEO of AlliedPRA, a global destination management company based in San Diego. In his new position, Lorenz will oversee strategic direction, operations, sales and marketing of the organization. An industry veteran, Lorenz was founder and CEO of various event businesses, including Bob.tv and ProActive, which was sold to Freeman.
Kathy Heneghan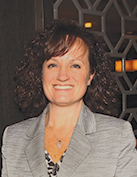 Hilton Chicago promoted Kathy Heneghan to hotel manager. In her new position, she oversees day-to-day management of travel industry relations, guest satisfaction and partnerships. She will also build the meeting and events portfolio and support hotel staff as the 1,544-room property finishes renovations. Heneghan previously served as the hotel's director of catering and events. She brings more than 26 years of experience to her role.
Maria Lourdes Delgado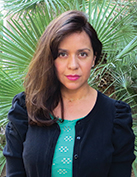 Visit Phoenix promoted Maria Lourdes Delgado to director of tourism. She will spearhead tourism efforts with trade partners, as well as destination marketing for the Greater Phoenix area. Delgado has spent 12 years at Visit Phoenix, playing an integral role in creating strategic partnerships and increasing Phoenix's presence in the Mexico mark