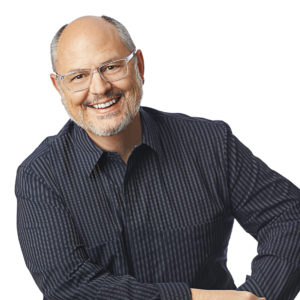 Bob Priest-Heck
Current role: CEO, Freeman
Origins: Contributor, Netscape Navigator and NetWorld+Interop (first major tech event outside U.S.)
Also: Founder, Go LIVE Together, to show breadth and impact of the entire events industry
What has changed and what has stayed the same since Don "Buck" Freeman started planning gatherings 100 years ago?
Designing events has always been about community and bringing people together to gain knowledge, grow relationships, share experiences and generate business results. Whether in-person or online, the necessity of that human-to-human engagement will not waver no matter the disruption.
We have seen events evolve and expand with digital innovation and heightened design, taking those connections to a higher emotional level. Events, previously a one-way exchange, now focus more on the attendee journey to deliver a more sensory, hands-on experience. Event professionals are using research and data to inform their decisions and design experiences that delight, educate and engage their audiences. In the end, it's about deepening the overall impact. You can't get that level of engagement from any other marketing medium.
How can data now help the industry tell the story of its value during this time?
A clearly defined data strategy is necessary for any modern organization. To make smarter decisions and deliver growth and positive results, you need to take data-driven action. Today, the event industry is operating through ambiguity and uncertainty. Using a resource like Freeman Event Research as a guidepost and internal data as the map, organizations can remain agile, adjust to rapid changes and, ultimately, come out stronger on the other end.
Whether digital, face-to-face or integrated, events inherently have highly trackable components. With the right tools and data strategy, the events industry can better position itself to demonstrate its own impact and be its own best advocate.
What will meeting organizers have to do in the coming months and possibly years to help attendees feel comfortable about attending events?
First and foremost, organizers must take health and safety protocols seriously; it's essential to be 100 percent transparent and vigilant when it comes to keeping attendees, exhibitors, partners and staff comfortable about returning to live.
But I also feel that it is about redefining live and traditional event models. It's about a new way forward. We have no doubt events will return, but they will and must be different. Organizers need to consider expanding the experience with digital and/or hybrid access, which extends reach and provides more flexibility for attendees. It'll also be important to approach events with a quality-over-quantity mindset by looking at smaller and more regional gatherings, which allow for more personalized and targeted attendee experiences. We believe that live has now evolved beyond a singular moment in time—it is evolving as an ongoing, multiplatform conversation that will build stronger connections and provide greater value for all.
What are the changes that will help planner and supplier partners be nimbler right now?
Updated cancellation protocols, simplified pricing models (including per-pound material handling), more efficient show-floor processes, health and safety packages for exhibitors and planners and enhanced research data will help marketers make informed decisions.
How will a new comfort with hybrid meetings enhance events post-COVID?
The fact that the majority of our industry had to dive into the digital realm means everyone has become more comfortable with the medium. We've learned and experimented along the way and discovered what works, what doesn't and why. Although it has helped us maintain connections, generate revenue and further education in the interim, it's not a replacement for in-person events. Both are necessary.
As we return to in-person events, digital will be an integral part of an integrated engagement strategy that allows attendees to participate and engage on their own terms, allowing for an ongoing, year-round conversation. Hybrid and integrated events will be key moving forward—we are excited to see how they evolve and what new technology comes into play as we return to meeting in person.
What disruptions will change meetings and attitudes to meeting in the future?
People want both convenience and excitement, and attendees' expectations will continue to evolve and increase. Whether it's a small meeting or a large event, we think the bar will be set higher, and our industry will need to adapt and innovate even more than before.
It's no secret that an engaged attendee is the key to an event's success, so organizers will need to build their event strategies around this goal. Time and resources are even more precious than before, so this will certainly force disruption.
What is your prediction for what the return-to-meeting journey will look like?
Findings from our proprietary research suggest that late summer, early fall of 2021 is when we expect to see widespread return of in-person events, with many happening even sooner. But in the meantime, we are seeing digital events evolve for the better. Brands and organizations are reaching new audiences, targeting new geos and testing new verticals.
Events will be smaller and more regional initially—which offers the chance to increase personalization for a truly impactful attendee experience.
Our journey will be one of discovery, as we change our expectations and reformulate approaches. We'll continue to experiment, and those learnings will pave the way to an integrated, hybrid future that mixes in-person and digital experiences with content that supports it all.