Mountain Meetings Inspire Bigger, Faster
When the film City Slickers came out in 1991, it was an instant sensation; everyone wanted to be like Billy Crystal and drive cattle into Colorado. But even before Hollywood, the mountains called to travelers. Cold, clean air, along with natural beauty and a simple life, gave hectic urban dwellers a tableau for tranquility.
Mountains inspire us to look up, to reach and exceed beyond our grasp. Holding meetings at high altitudes inspires team-building, as well. Whether skiing, hiking, mountain biking or just enjoying a cookout or bonfire, mountains make for myriad outdoor activities. Here's a tour of the latest, greatest—and tallest—offerings at high elevations in the American West.
California, Here I Come
Yosemite National Park
Notable peak: Tenaya Peak, 10,301 feet
Yosemite was America's first National Park and is arguably still its greatest. It has inspired awe—from Ansel Adams to anyone who has ever seen it. The views, from Glacier Point to Half Dome, are unsurpassed anywhere in the world.
Groups looking to revel in the glory that is Yosemite would be advised to check out the meetings solution available at Tenaya Lodge at Yosemite.
The AAA Four Diamond rustic-chic resort maintains more than 300 lodgings of all sizes, from rooms to cottages. It also offers 14 flexible meeting rooms totaling 15,000 sq. ft. of indoor meeting and event function space, including a 10,000-square-foot ballroom with seating for up to 850 guests in its High Sierra conference center. Outdoorsy types will revel in the lodge's opportunities to hike, mountain bike, ride horses and rock climb.
During the warmer months, two 3,000-square-foot outdoor spaces with inspiring forest views provide an inspirational venue for any occasion. A wide array of dining options fuel hungry hikers. Go climb a rock!
Rocky Mountain High, Colorado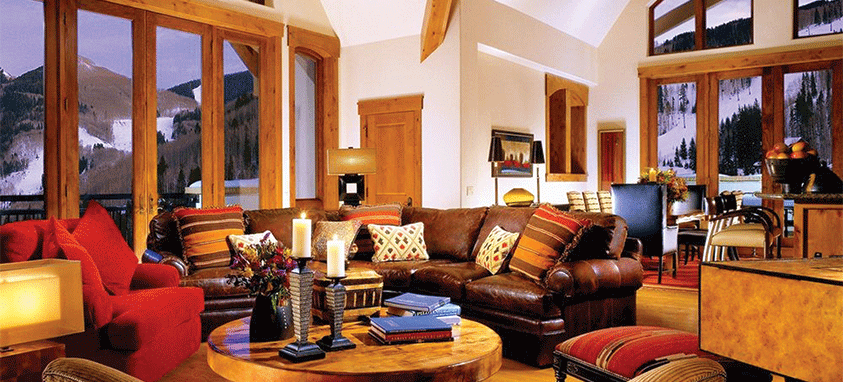 Vail
Notable peak: Vail Mountain, 11,570 feet
Vail Ski Resort in Eagle County, Colorado, next to the town of Vail, is operated by Vail Resorts, which also operates three other Colorado ski resorts—Breckenridge Ski Resort, Keystone Resort and Beaver Creek Resort. The 5,289-acre Vail Ski Resort is the third-largest single-mountain ski resort in the United States. It includes seven back bowls spanning 7 miles and intermediate gladed terrain in Blue Sky Basin.
World-class athletes come to Vail for the U.S. Ski Team early-season training sessions in Golden Peak, the Burton U.S. Open Snowboarding Championships and the future 2015 World Alpine Ski Championships. Visiting groups can enjoy options at Vail Ski & Snowboard School, as well as events, activities, festivals, shops, spas and culinary experiences.
Vail Resorts Hospitality owns and operates hotels, condos and private residences located near its mountain resorts. Vail Marriott Mountain Resort & Spa (pictured above) is a AAA Four Diamond Award-winning resort located just west of the new Vail Square, and just 150 yards from the base of Vail's Eagle Bahn Gondola. It boasts 345 guest rooms and more than 21,000 sq. ft. of indoor and outdoor event space that is used by groups throughout the year.
Austria Haus Hotel, a boutique property operated by Vail Resorts Hospitality, is nestled on the banks of Gore Creek in Vail Village. The 25-room hotel offers the intimate sophistication of an Old World European Chalet, and features spa treatments.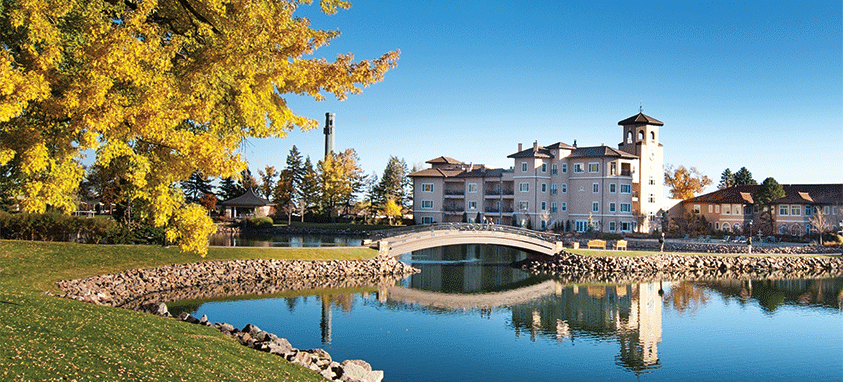 Colorado Springs
Notable peak: Pikes Peak, 14,115 sq. ft.
Colorado Springs, the state's second-largest city, features stunning landscapes and more than 55 unique museums, cultural and natural attractions. It boasts more than 300 days of blue skies a year, and is home to Garden of the Gods, a National Natural Landmark that offers dramatic views, including 300-foot sandstone rock formations against the backdrop of snow-capped Pikes Peak. Groups tours are available, as well as biking, hiking and rock climbing.
Pikes Peak, the most visited mountain in America, offers plenty of team-building options, including hikes up Barr Trail, rides up The Broadmoor's Pikes Peak Cog Railway and, for especially adventurous groups, a trek up the Cog Railway combined with a bike ride down with Challenge Unlimited-Pikes Peak by Bike.
The most noted lodging option in Colorado Springs is The Broadmoor (pictured above), a Forbes Five Star and AAA Five Diamond resort. It offers 784 guest rooms, suites, cottages and brownstones, as well as 185,000 sq. ft. of innovative event space and spectacular outdoor venues. Activities include ziplining adventures, horseback riding and fly-fishing.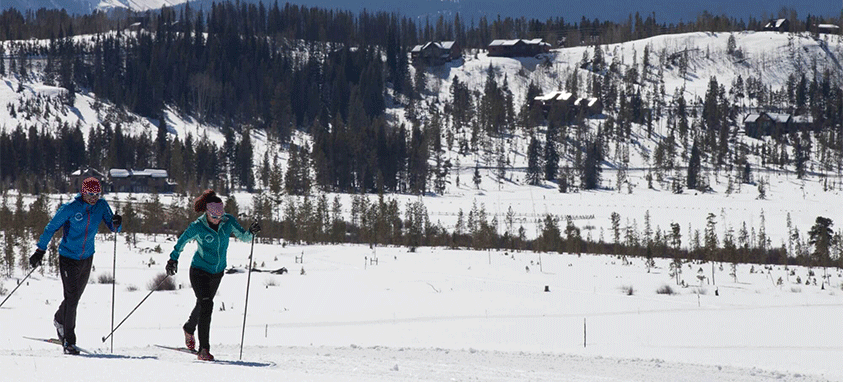 Tabernash
Notable peak: Vail Mountain, 11,570 feet
Colorado is as mountainous as it gets. Denver is a major meetings hub, with lightning-fast rail service from the airport to downtown, and one of the most stylish airport hotels in the country. The city also thrives as an alternative to Seattle and Portland, Oregon, with tech jobs, food trucks filling the streets and craft beer flowing on every corner.
Located a two-hour drive west of Denver, Devil's Thumb Ranch Resort & Spa (pictured above) offers groups a chance to revel in unspoiled wilderness. The experience "completely wowed our guests from around the world!" reported Rachel Gothier, administrative coordinator for Vestas Nacelles America about her high-mountain event there. Teams enjoy themselves on more than 6,000 acres of preserved ranch wilderness, with skating. Guests can get fresh air by trail-riding, running, skating, skiing, galloping on horseback, zooming on zipline, or simply soaking in the spa.
The resort's mantra is "cozy is the name of the game," and each of the 52 guest rooms and cabins is appointed for maximum charm. Broad Axe Barn hosts up to 160 people in a rustic 2,900-square-foot room with a 25-foot-high vaulted ceiling. For smaller gatherings, Grotto Suraboza works for groups of up to 40 in an intimate, wine-cave setting.
The "Pasture to Plate" program there is believed to be the first-ever ranch resort and restaurant in the nation to raise its own 100 percent purebred Wagyu cattle.
Idaho's Heart of a Lion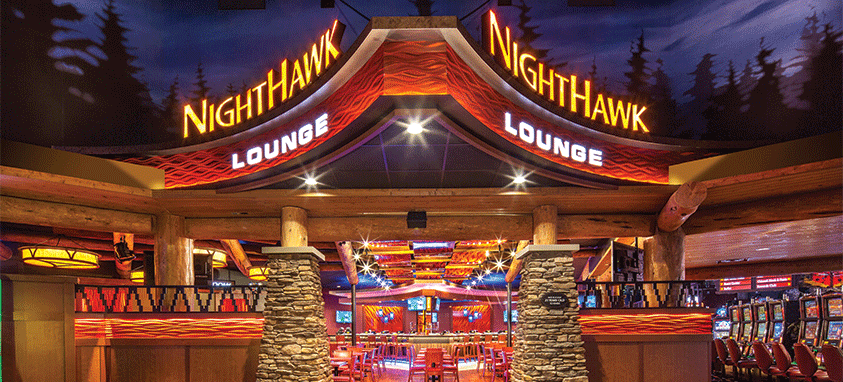 Coeur d'Alene
Notable peak: Saint Joseph Peak, 9,587 feet
Idaho combines stunning lakes and rivers with numerous accessible peaks, from Boise in the south to Sun Valley in the middle, to postcard-perfect Coeur d'Alene in the northern panhandle. Two great ways for groups to experience "North Idaho"—as locals refer to the area—are at Coeur d'Alene Resort and Coeur d'Alene Casino Resort Hotel (pictured above).
Coeur d'Alene Casino Resort Hotel is owned by the local tribe that gave its name to the city 30 miles to the north. The resort provides 300 guest rooms and 60,000 sq. ft. of gaming, with bingo, keno, off-track betting and video blackjack. It might be hard to focus on the tables, with so many outdoor adventures worth exploring.
The resort celebrates its cultural history with custom-guided visits to a local bison ranch, storytelling amid centuries-old cedar trees, and fly-fishing in ancient streams. Eighteen holes of championship golf and one of the largest spas in the Northwest will keep groups coming back again and again.
Golf is also on the menu at Coeur d'Alene Resort, where the park-like course with the famous floating green at the 14th hole appears regularly on lists of the best golf courses in America. The hotel occupies prime real estate on the north shore of Lake Coeur d'Alene. The conference center is specifically designed for large groups, with 15,168 sq. ft. of meeting space capable of hosting groups of up to 1,800 guests.
Montana: Historic and Hipster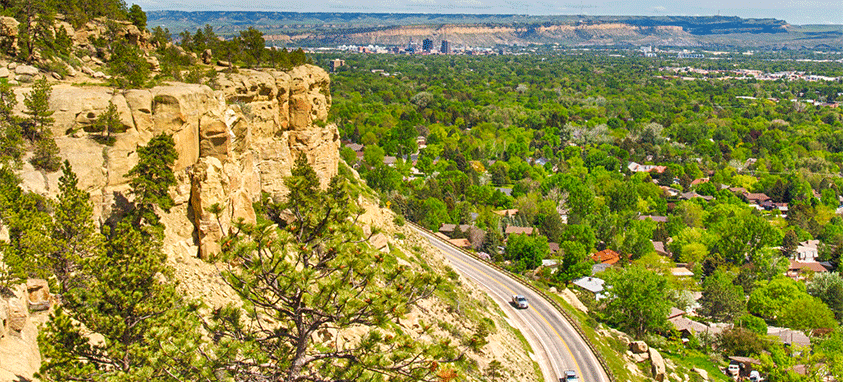 Billings
Notable peak: Granite Peak, 12,808 feet
Montana has been a trending vacation spot for years, with a seemingly never-ending smorgasbord of outdoor opportunities. Billings is the state's only city with a population of more than 100,000, and has all the amenities that any group could want. The town is proud of its walkable brewery district, with six craft brewers and two distilleries.
Adding culture to suds, the tour also features a stop at Western Heritage Center, a Smithsonian Institute affiliate museum. The historic building erected in 1901, tells the history of Billings and the West through artifacts and exhibits, and the 1,800 sq. ft. of space can be rented out for groups of all sizes. History buffs should also check out another turn-of-the-century gem, Moss Mansion historic house, built in 1903, which is also available for group buyouts.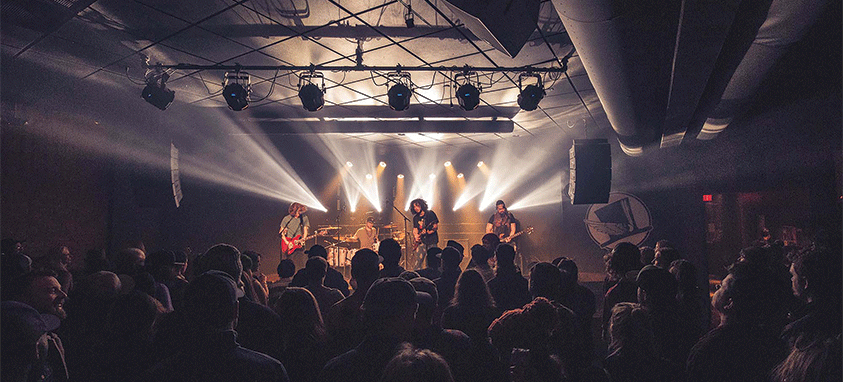 Philipsburg
Notable peak: Mount Powell, 10,168 feet
Planners will find plenty of options near the university city of Missoula, dubbed the "Brooklyn of Montana" and "the next Portland." Built in 1921, beloved 1,400-seat theater The Wilma recently received a state-of-the-art audio and building renovation by the new owners, Logjam Presents. The ownership group also runs the 500-seat Top Hat Lounge (pictured above), and is currently building a 4,000-seat outdoor amphitheater, just outside of town.
The city recently broke ground on a new Marriott Renaissance hotel on the site of the historic Missoula Mercantile building that is expected to add 200 rooms and 300 jobs to the local economy. It was scheduled to open last month. Missoula lies snugly along the Northern Rockies of Western Montana; even in the city, the great outdoors is just a lariat throw away.
For groups looking to trade the boardroom for miles of Montana wilderness, look no further than The Ranch at Rock Creek, located one hour east of Missoula. The Relais & Chateau property is the only Forbes Five Star ranch in the world, and the only domestic property listed on National Geographic's Unique Lodges of the World charter member list.
The all-inclusive experience provides best-in-class food, drink, and lodging options, combined with an exhilarating breadth of things to do. Fly-fishing is the prestige activity in Montana, but guests can also swim, bike, shoot a vast array of weapons, go geocaching, attack the ropes course, search for sapphires on nearby Gem Mountain, ski, skate and hike. Guests at The Ranch at Rock Creek are pretty much transported to Westworld.
Groups of 10 or more booking during off-peak months (in fall and spring) can receive added value with complimentary meeting or private function space, and mid-season, all-inclusive rates.
The Glacier Country Regional Tourism Commission is a handy resource for planners who are bringing groups to western Montana.
Utah, Mount Olympus of the West
Park City
Notable peak: O'Sullivan Peak, 11,275 feet
Utah's Park City and the surrounding mountains form an immense year-round playground. Groups can mountain bike, golf, go fly-fishing, hurtle down bobsled courses, ride horses or hot-air balloons, and attend art and film festivals, gallery tours and concerts. With more than 100 restaurants and bars to choose from, meetings-goers never run out of things to eat, drink and do.
Sophisticated yet authentic, Montage Deer Valley (pictured above) is every event planner's dream. A quick ride from Salt Lake City International Airport (SLC) and five minutes from Park City's Main Street, guests are swept into mountain life within moments. The decor and offerings on the property blend rustic touches with European grandeur, without overdoing it. The result is luxury and elegance with first-class service.
Montage Deer Valley has 60,000 sq. ft. of indoor and outdoor meeting space. Ballrooms, salons and boardrooms are available for meetings of the minds. After work is over, it's time for a beer and bowling at Daly's Pub & Rec, or sipping cocktails with spectacular mountain views on the Alpine Terrace. Dining options range from gourmet, classic American fare at Burgers & Bourbon to fresh Japanese at Yama Sushi. For the Zen at heart, the resort boasts the largest spa in Utah.
Montage Deer Valley is famous for unrivaled ski‐in/ski out access to one of America's highest-rated ski resorts. It's fitting, then, that the resort created Ski with a Champion, where skiers spend the day on the slopes with Olympic athletes. Deer Valley Resort's ambassador of skiing, Heidi Voelker, is a 12-year veteran of the U.S. Ski Team and competed in three Winter Olympics. Groups of up to six can shred with the best for the same all-inclusive price.
One of the champions available is Kris "Fuzz" Feddersen, who coached the 1998 U.S. Winter Olympic Aerial Ski team and competed in three Olympics. He takes pride in the program and enjoys the intimate chat time on the chair-lift and mountain. Visitors want to hear the stories about walking in the opening ceremony and funny stories about his teammates.
"I just love being on the mountain with people," he says. "I get to show them my favorite secret spots in such a beautiful place. Time to grab some skis and hit the trails!"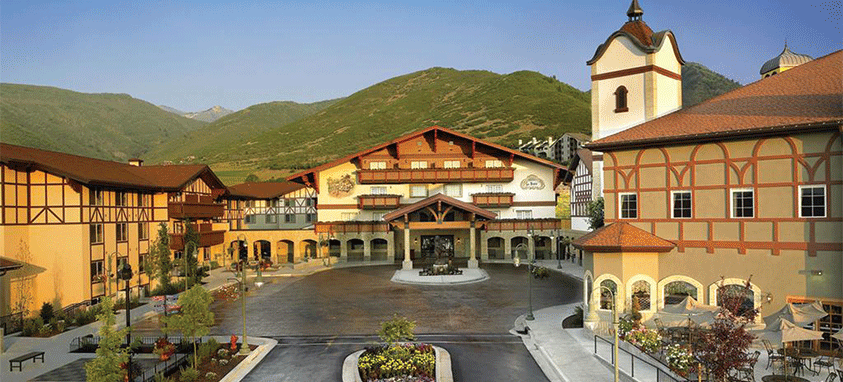 Midway
Notable peak: Mill Canyon Peak, 10,349 feet
On the backside of the Wasatch Mountains, the mile-high town of Midway, Utah, offers epic views of the mountains, valleys and vast plains to the east. Midway is famous for its geothermal crater, the only place in the continental United States where groups can scuba dive year-round in 95-degree waters. They can even get PADI-certified. The city also celebrates its Swiss heritage by welcoming tens of thousands of visitors each Labor Day Weekend to the Swiss Days Festival.
Stay in a Swiss chalet! Groups looking to take advantage of the Swiss splendor should check into the aptly named Zermatt Resort & Spa (pictured above). With more than 400 rooms, the largest conference center in Utah, live entertainment, swimming pools and a full-service spa, planners will run out of time before running out of things to do. The resort offers 65,000 sq. ft. of exhibition and meeting space, including the 10,000-square-foot Bernese Event Center.
For truly unique mountain activities—in addition to fly-fishing, golf, mountain biking and horseback riding—groups can zoom along ziplines through the local canyons. Even better, attendees can practice stand-up paddleboard yoga inside the crater. If friends at home say they've done yoga on a paddleboard inside a 95-degree caldera, clearly they've been to Midway.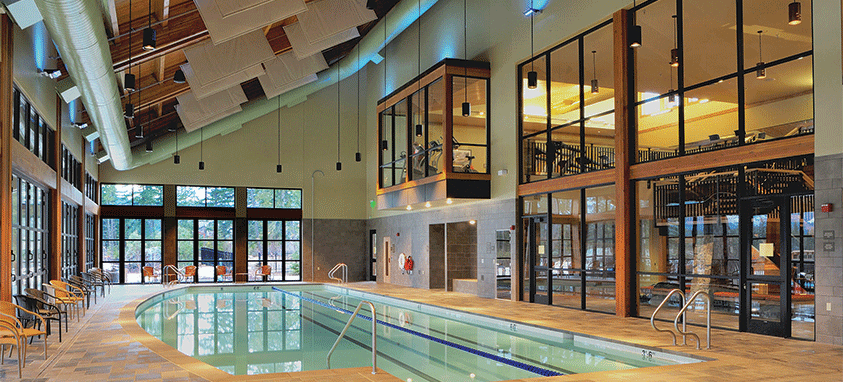 Roslyn
Notable peak: Mount Daniel, 7,960 feet
Suncadia Resort (pictured above) rests peacefully on 6,000 acres of forest and mountain landscape. Upon arrival, groups immediately begin to relax, realizing that there is no reason to leave. Suncadia Resort provides plenty of options and activities, while keeping the mountain-resort authenticity that city-slickers crave.
Lodging options range from boutique-style to larger resort facilities, and hungry mountaineers can choose from eight different places to eat. Executive chef Clay Blake brings flavor and artisanry to Portals restaurant. It's hard to compete with his seasonal creations, but the views of the Cascade Mountains sure can. Of note for group fun is Suncadia's own food truck, "The Kitchen," and Swiftwater Cellars Winery, where private wine tasting and pairings can be coordinated through the events department.
The resort has always made groups feel comfortable when they come to bond on property. They have 16,000 sq. ft. of meeting rooms, ballrooms and breakout rooms, plus 30,000 sq. ft. of outdoor venues to enjoy the fresh mountain air. Another charming option is the historic Nelson Dairy Farm, used by groups for barbecues, meetings and outdoor corrals. The Barnyard is the central event space, and can host 100 people for seated meals, with the original barn as backdrop.
Suncadia prides itself on creating interesting, innovative group activities and offers three new options for 2018. Barnyard Warrior is the Wild West version of American Gladiator, and not for the weak at heart. Glow Golf is the best way to enjoy a starry night filled with lively competition, and for the less athletically inclined, the Ultimate Wine Package at Glade Spring Spa fits the bill. Old favorites such as Wilderness Survival Scenario and Zombie Garden Archery Challenge round out the offerings.