Chris Meyer, vice president of global business sales for Las Vegas Convention and Visitors Authority
Hometown: Parents were in the U.S. Navy, so bounced around a lot
Education: University of Nevada, Las Vegas business degree (met his wife, a planner, there)
Career: 17 years with LVCVA; previously director of sales and marketing at The Venetian Las Vegas and Sands Expo
Affiliations: On board of Corporate Event Marketing Association
Prediction: "In the future, experiences will be cheaper and easier to deliver because a lot of facilities will have capabilities built in."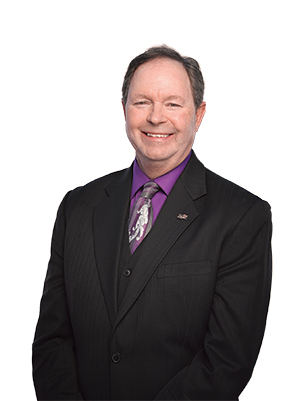 Las Vegas is ground zero for new meeting space. In a two-week period, Las Vegas Convention and Visitors Authority received final approval for a $1.4 billion, 600,000-square-foot expansion and renovation; MGM Grand Las Vegas broke ground on a $130 million, 250,000-square-foot conference center expansion; and Aria Resort & Casino was showing off progress on its $154 million, 200,000-square-foot convention center expansion. Is there a golden ratio for meeting and convention space, and is there enough demand for all those ballrooms?
For groups, we figure the ratio to be 90 sq. ft. of meeting space to each room. But in Las Vegas, not every room is occupied by groups and that calculation is further skewed when you consider the size. A boutique hotel here has 800 rooms, which might be the largest hotel in town in some places. The bottom line is we don't have enough conference space. Groups are being forced to leave as they outgrow the space.
That is why we are actively investing in the meetings event business more than any other destination in North America. Just the expansions you mentioned total some $1.6 billion. That is a large investment in our community.
Your announcement about the convention center was a long time coming. Was there a point where you didn't think it would happen?
I like to say this project was the most heavily vetted action in the state of Nevada. We started working on this in 2012 and it has taken many twist and turns. Southern Nevada Tourism Infrastructure Committee looked at everything, and it was on track to be approved when the opportunity to build a stadium to attract the Raiders football team popped up.
No one knew if the state could pull off both, and we were worried it would be derailed when they were put on the same legislative bill. It passed during a special session with language about construction contract methods that took some of the risk off the public sector. Now everything is green lighted; the money is there; the method of construction is there; and an RFQ is out. On Nov. 14, the designs from the final five teams will be unveiled in a public meeting.
What will the expansion offer event organizers that they don't have now? We plan to break ground in January 2018 on something people will be happy with 25 years from now. We are building for events that haven't been created yet. For example, e-sports is one of the fastest-growing segments in the events community. Over 70,000 gamers come face-to-face to watch a League of Legends tournament, interact and shop. These didn't exist five years ago.
We also need the space to complement events at the stadium. A trade show going along with a soccer game between Brazil and Real Madrid is even more popular when it is held in a neutral city where everyone wants to go. These are opportunities that don't exist right now.
This will be more than a convention center, it will be a district and the activities that happen there will bring businesses to the area to support all of attendees' needs.
What technology will be included?
We don't know what the hottest form of communication will be when the stadium opens, but we will need a gigantic pipe to move it through. We are improving capacity to the internet with redundant 10 gigabit fiber connections. The design is future-proof because it will allow for enhancements, including 5G, once the services are available.
We are working with Cox Business/Hospitality Network and InSite Wireless Group to create a Distributed Antenna System that will provide the equivalent of the power of 14 cell towers. It can deliver service to more than 100,000 guests simultaneously. This means you can bring in virtual reality, streaming and all the other things planners need to deliver experiences.
You have lived most of your adult life in Las Vegas, and seen the ups and downs. What happens if you build all this space and then we have another recession?
Prior to 2008, we were very heavy in the corporate sector because it was on fire, as it is now. But a lot of folks have realized that having a diversified base, including association, trade show and citywide business, can help a place move through an economic downturn. None of our trade shows went away in 2009; they just got smaller. Associations still have to meet, regardless of economic conditions.
How are meetings going to change in the next 5, 10, 20 years?
There will be a continued march of technology incorporated into events experiences. Younger populations are looking for face-to-face opportunities with interactive opportunities. They want new relationships, learning and things they can't pull up on the screen. The good news is it will be easier to deliver because production technology will be built into facilities. That will bring costs down for everyone.