Atlantic City
Jim Wood, president and CEO, Meet AC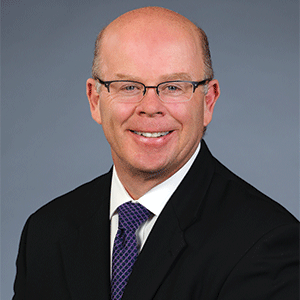 Home: Margate, New Jersey
Job title: President and CEO of Meet AC
Getting there: "Atlantic City is located within a few hours' drive of nearly one-third of the nation's population, so we do have a lot attendees that are able to drive in [from] Pennsylvania, New York, Maryland and Washington, D.C. The additional means of transportation are rail and air service."
Meeting destinations ebb and flow, and that couldn't ring any truer for Atlantic City. After undergoing a period of economic struggles, the "Vegas of the East" has re-emerged as much more than a gaming town, taking on a new identity as a conference and convention hub. The beachfront city already has 15,500 guest rooms, and many more under construction or in development. We asked Jim Wood, president and CEO of Meet AC, why the boardwalk should once again be seriously considered by meeting professionals as a go-to spot.
What bright future does Atlantic City have in store for the meetings industry?
Each casino property has made significant investments into adding additional meeting space because they see how crucial the meeting and convention industry is to the economy. Atlantic City continues to see growth year over year in the meetings market, which has enticed clients to sign multiyear contracts. In addition, our image as a meetings destination continues to accelerate as we become more aggressive in marketing Atlantic City to the meetings market.
How is Atlantic City different now than it was five years ago?
Five years ago, Atlantic City was heavily focused on the gaming aspect of the business, but over the past five years we have been seeing a significant shift in the attraction of nongaming business and the growth of nongaming revenue into Atlantic City.
How are you winning back business from groups that are returning to Atlantic City?
When Meet AC was formed back in 2014, we immediately reached out to our past customers through an aggressive sales effort to inform them that the city was looking to grow its meeting and convention business. We also stepped up our marketing efforts, rebranded the organization and launched a new website. As part of that effort, we began offering incentives to specific groups, especially those interested in utilizing the Atlantic City Convention Center.
What is the mix of businesses that come to the area for meetings? Are there certain types of groups you would like to target and engage?
The mix of business varies. We like to target corporate, regional and national associations, sports, pharma, education, retail, auto, insurance/financial. Some of these groups require specific messaging that we will tailor and cater to engage with. Meet AC is made up of three other branches: Atlantic City Sports Commission, Tour Atlantic City (Group Motorcoach) and the Atlantic City Film Commission.
How much was put into rebuilding, and what was the business case for that?
We had to rebrand our meetings message and invest in the major industry shows, such as hosting MPI WEC, TSNN [Fastest Fifty] Awards, TEAMS [Expo & Conference], Health Professions Network and Meetings Quest. After hosting these major industry events, we received positive ratings and feedback from the planners who attended.
How will the new Hard Rock Hotel & Casino Atlantic City be a game- changer for the meetings industry when it opens this summer?
Hard Rock is a tremendous brand that you want in your destination and as a partner. With Hard Rock coming online, their meeting space will be one of the largest out of the casino properties. All of the nongaming amenities that are coming online help diversify our economy.