Tania Armenta, President and CEO, Visit Albuquerque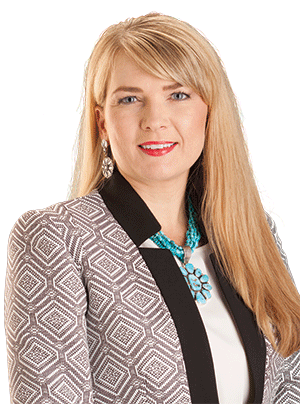 Education: University of Nebraska, Lincoln, with a journalism and mass communications, advertising and public relations degree
Career: 19 years with Visit Albuquerque
Affiliations: US Travel Association-Destinations Council, New Mexico Hospitality Association, Central Region Tourism Board
Advice for Event Professionals: Blending unique cultural and outdoor experiences with meetings and intellectual capital is a wonderful way to delight delegates.
Visit Albuquerque recently rebranded. What message are sending potential visitors?
We did research on the "It's a Trip" campaign that ran for 10 years and knew it needed to evolve. Online and social media has changed how travel decisions are made and we wanted to capitalize on that shift. We found that we could add what we call "intrepid travelers" (a lot of whom fall in the category of millennials) to the traditional target market of baby boomers.
We found a sweet spot between what they were looking for and what we have to offer, which is a unique experience. Our topographical, geographical and cultural influences give travelers something different than what they have at home.
The new tag line became "Change your Perspective." It is a way of saying that when you are here, you are going to have a unique, authentic experience, and when you go home, you just might see things a little differently.
How do you define authentic Albuquerque?
The fabric of this place is unique. We have four seasons and they are all very mild. We have the Sandia mountains to the east, Rio Grande river running through the middle of the city and ancient volcanos to the west.
The blending of cultures—Native American, Hispanic and Mexican—plays a major role in our cuisine and way of life. In a world that continues to look more homogenized, Albuquerque is a place that has retained its character and can offer a different experience.
What might surprise people who haven't been there in a few years?
We have undergone a tremendous Renaissance. In 2014, Albuquerque Convention Center completed a $25 million renovation that included the addition of 8,600 sq. ft. of meeting space, a balcony for 250 people overlooking Civic Plaza and a living room feel to the lobby areas. New LED lighting was installed in the remodeled ballroom to make setting a mood easy and an 18-seat windowed boardroom was added. It astonishes everyone who sees it. It is warm and inviting.
On the heels of that expansion, a lot of private hotel renovation and construction is occurring. A new civic plaza is being renovated and a new entertainment district is taking shape. Innovate ABQ is a partnership between the local business community, the state and University of New Mexico to develop a 7-acre space devoted job creation. It will bring key thought leaders in walking distance of the convention center. And a new electric bus connects all of the main districts in town, making it easy for delegates to get around.
You took over as president and CEO last year and brought in a new executive team. What are your goals?
We are looking for new ways to tell our story. We play a role in matching up delegates and local resources, including intellectual resources at Sandia National Laboratories and University of New Mexico. We bring a cooperative spirit.
We are also nurturing digital influencers who can share Albuquerque in an authentic way and turn local residents into brand ambassadors. Finally, we are using 360-video that can be delivered in traditional-looking viewfinders or at conferences. This brings potential event professionals one step closer to experiencing Native-American dance performances or hot air balloon culture. It lets people take part in a the essence of Albuquerque, even if they are at a trade show thousands of miles away.
You have been with Visit Albuquerque for 19 years. How did your background impact how you tell the story?
I am a native New Mexican. I left to go to school in Texas and Nebraska, and then returned after working in the hotel industry and saw this organization as a way to combine my love of the area and marketing. I have been very fortunate to contribute in many different roles in an industry, city and state I care so much about.
You are on the board of New Mexico Hospitality Association and US Travel Association. What are the biggest challenges and opportunities the industry faces?
The biggest challenge for our industry is air service, and balancing safety and security with the ability for people to travel, explore and appreciate the world. Extensive renovation at Albuquerque International Sunport (ABQ) has led to four new airlines adding service in the last three years and some of the legacy carriers stepping up routes. That is very important for a destination and for visitors.