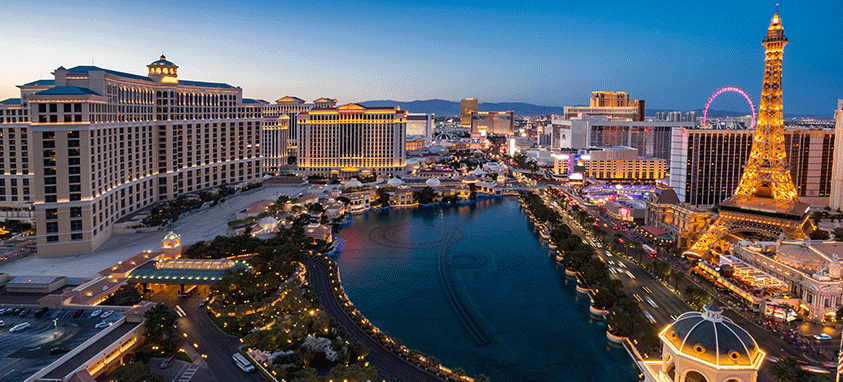 Name: Steve Hill
Title: President and Chief Operating Officer
Organization: Las Vegas Convention and Visitors Authority (LVCVA)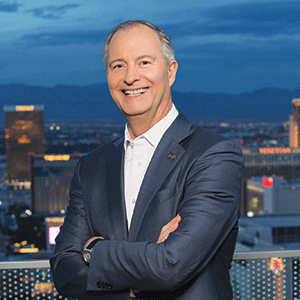 You reported that more than 42 million people visited Las Vegas last year and 6.5 million of those were for conventions. What percentage were international visitors?
Almost 20 percent of visitors to Las Vegas are from outside the United States and we continue to see solid growth there. The biggest markets are Canada, Mexico and the United Kingdom. But we also see traffic from greater Europe and Asia.
On the meeting front, those numbers are even stronger. For some events, one-third or more are international. That is important because international visitors stay longer and spend more. It is also a huge market, so there is unlimited potential for growth there.
How is air lift playing a role in growing international meetings?
The world is becoming a smaller place and Las Vegas is getting to be an easier place to get to. The ability for customers to come is the key. If you can't get on a plane, you can't get here.
We work closely with McCarran International Airport (LAS) to add nonstop and one-stop flights. For example, KLM Royal Dutch Airlines recently added three new direct flights a week from Amsterdam. That is not just important for the Netherlands: The airline has enormous reach to Europe and Africa, so Las Vegas becomes part of that network of flights. We already have great lift from London, but adding options is key to driving international visitation.
What resonates when you are talking about Vegas out in the larger world?
We have offices and marketing programs in 13 countries. My previous job was in Nevada's Office of Economic Development, and I can tell you that even when we were in a place that didn't speak English, people's eyes lit up when we mentioned Las Vegas. It is a place unlike anywhere else in the world.
Plus, if you hold a meeting in Las Vegas, our studies show you will realize a 9 percent average bump in attendance. People want to come here. We have every type of meeting space an organization could want. There is a huge supply and we are adding 3 million more sq. ft. of meeting space to the 11.5 million sq. ft. already in place. It has all the amenities that go along with the attractiveness: great places to eat, shop and be entertained. That draws attendees to meetings.
Vegas is also an easy place to get to and easy to get around. It was built as a platform for groups. We specialize in taking care of delegates and their needs. That is a message that resonates with meeting planners everywhere.
Is Las Vegas changing to fit the needs of the people coming or are people coming because Vegas is changing?
Las Vegas is constantly reinventing itself. As we have become more of an international destination over the last 15 years, there is more of a global flavor. The biggest example is Resorts World Las Vegas, an Asian-themed property scheduled to open on The Strip at the end of 2020 with 3,400 guest rooms.
The city caters to international visitors, with activities designed around holidays from other cultures, including Chinese New Year and Mexican Independence Day, which is in September and not on May 5.
Any misconceptions you would like to clear up?
We have moved beyond the old stereotype of everyone living in a hotel. One look out the airplane window on arrival and you will see how big the community is growing by glancing at all the rooftops.
The perception is that there is a single right way to do Vegas, but there is not. Offering a broad variety of experiences allows everyone to do what brings them excitement. There is no stereotypical experience anymore. Your trip could be relaxing, action-packed, cultural, focused on eco-tourism or all business. Everything is available here. Just ask.