Could forever-remote tech workers fuel meeting boom?
"We'll gather for the moments that matter. We will have an intentional mix of physical and virtual presences with in-person gatherings driven by purpose and designed for collaboration." – Gloria Chen, Adobe
"To build trust and relationships and depth in remote-first teams, you've got to meet in person. There's no way around that."
The list of tech companies still operating on some variation of a remote-first work model is an alphabet soup of some household names: Adobe, Dropbox, Facebook, Hubspot, LinkedIn, Microsoft, SAP and Verizon have all announced that workers don't have to come into the office daily. Many say they eventually plan to evolve to some form of hybrid work situation, but are not planning on a full return to 100% in-person for the foreseeable future.
That decrease in daily face-to-face interactions could result in increased demand for team and company gatherings that previously happened informally or in the conference room. The way Adobe Chief People Officer and Executive Vice President of Employee Experience Gloria Chen explained the company's plans in a 2021 blog post, "We'll gather for the moments that matter. We will have an intentional mix of physical and virtual presences with in-person gatherings driven by purpose and designed for collaboration."
When it matters enough to gather, the meeting design could be much different that in the BC (before-Covid) times. Now that employees are scattered all over the country and the norm is sweatpants and green screens, the format will have to accommodate new comfort zones and prioritize things that can't be done over screens.
From the rise of corporate incentives to a trend toward healthy meetings, technology company event planners are getting strategic about when and how they bring people together.
Read More: Don't Count Out Remote Work
All Staff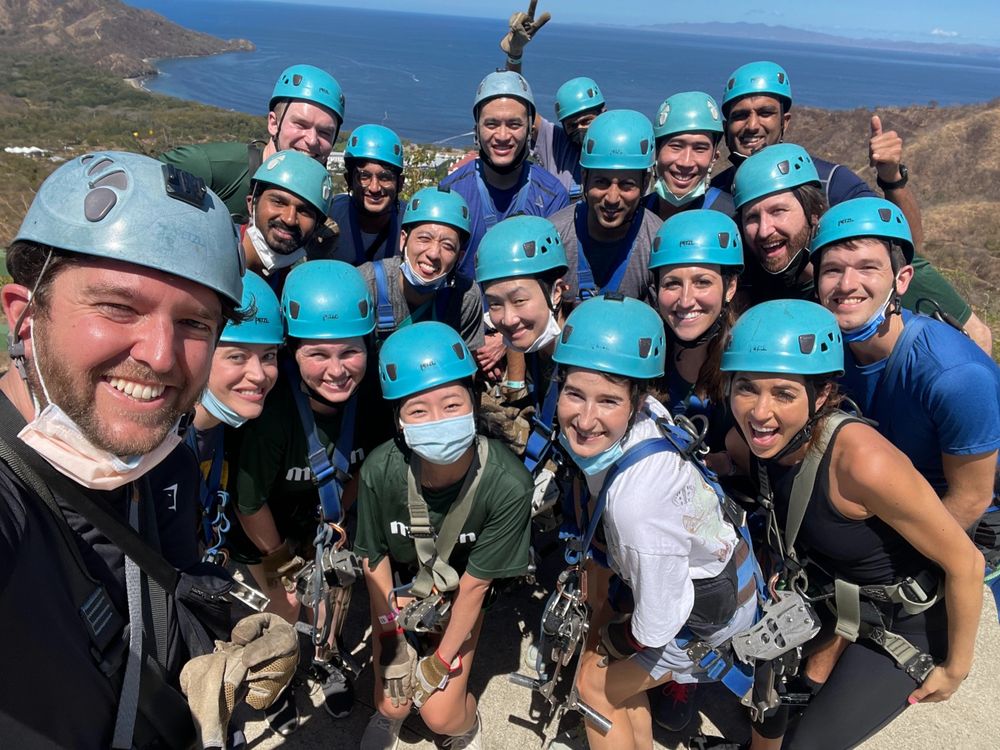 If the typical incentive trip is an elaborate affair that treats a few top technology salespeople to a lux trip with no expense spared, a corporate incentive is the opposite. It brings the whole company together for about five days with an emphasis on team meetings for three days with a few fun local activities thrown in at the end with an emphasis on giving back.
That is how Flok CEO Harris Stolzenberg describes what his year-old company will be providing for about 150 companies in 2022. His team of former hotel salespeople and traditional meeting planners helps with logistics and communications. "We are focused on making sure everything runs smoothly and providing good value rather than extravagant retreats," he said.
Since this may be the only time the company gets all 150 or more employees together, location matters. He looks for destinations that are within an hour of a major airport, warm weather and rich in unique venues. "What they don't want to do is sit in a ballroom with no windows all day," Stolzenberg said.
San Francisco Bay Area (particularly Napa, Santa Cruz and Lake Tahoe); Riviera Maya, Mexico; Austin Texas; Miami, Florida; San Diego and Palm Springs, California; Scottsdale, Arizona; Nashville, Tennessee and Park City, Utah are popular spots.
Hotel budget is a deciding factor as is the ability to negotiate down F&B minimums so the team can go off-site for a change of scenery.
Expectations have evolved for team building as well. "Most don't want traditional trust fall team building," said the former software developer. "They want something more natural, such as visiting a cenote or participating in a charity event."
Stolzenberg cited the example of remote-based online learning company Maven, which met in February in Costa Rica because it was relatively affordable and accessible from the United States with direct flights for many. In addition to brainstorming and discussions, they focused on getting to know each other. A catamaran sunset cruise and superman ziplining brought people closer together emotionally.
"To build trust and relationships and depth in remote-first teams, you've got to meet in person. There's no way around that. It just changes the way you interact with each other. There's more ease to the communication because there's more context and layers of understanding. Even though we go out of our way to have Zoom coffee chats, there's just some things you can't capture online," explained Audrey Bannon, executive assistant to the CEO and Maven's Remote Office Manager.
Read More: Smart Tech: Room Diagramming Software Demystified
Stolzenberg's 5 Tips for Planning a Corporate Incentive
Plan in advance. Far too many teams wait until less-than 90 days out, which makes it almost impossible to plan a great event.
Be prepared to spend over your budget. Or at least put in the time to have a realistic budget. Many of our clients are severely caught off guard when it comes to things like F&B costs at a hotel, service fees, transportation costs, etc.
The best destinations for a team retreat are within a 1-hour drive of a major airport. Turns out people love warm weather!
Set deadlines throughout the planning process. We see that a lot of our clients have decision paralysis, so it is our job to guide them through the process and make sure things are moving along.
Having an onsite coordinator can make all the difference in the world
Slower Meeting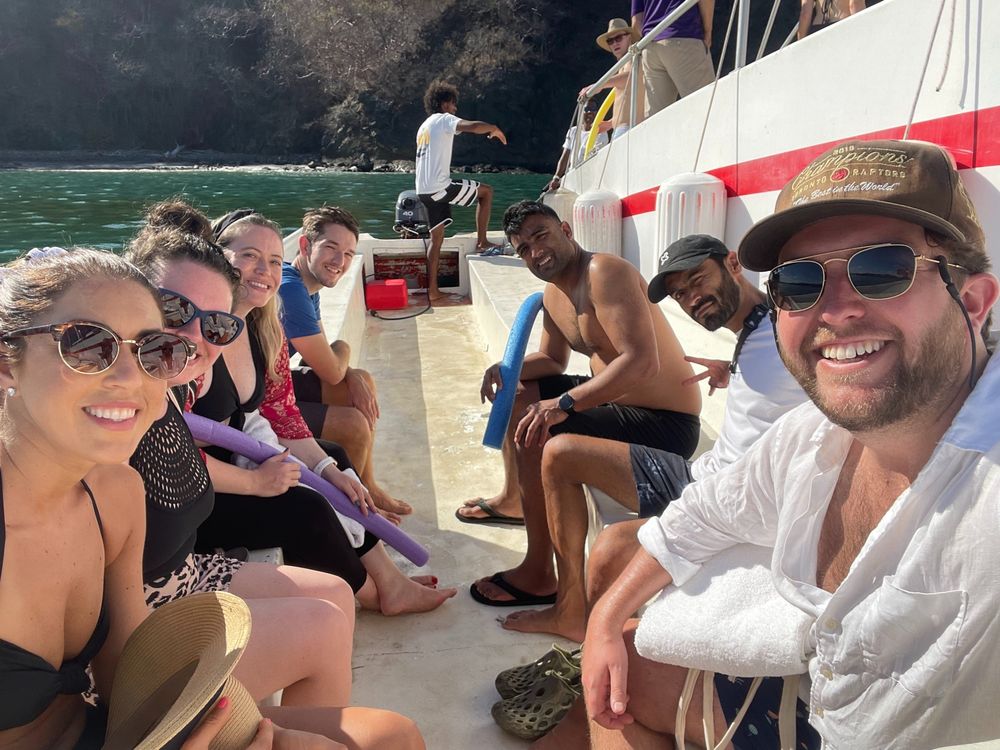 "The time off changed everything," said Dave Stevens, director of global meetings and field marketing with the enterprise data company Alation, referring to the two-year in-person meeting paused caused by the pandemic.
"We have to empower people to continue to live the lifestyle they live at home," he said. "If they don't feel catered to or have time to get their workout in, they won't feel good about investing their time and dollars in attending."
As a producer of internal meetings, he feels an even greater responsibility because people are mandated to be there. "There is a lot of opportunity to come back better," Stevens advocated.
For a recent team kickoff, better meant starting the day a little later, incorporating more breaks and longer lunch time. "People need a mental break because they think they are ready, but don't realize how exhausting it can be," he said.
He focuses on having healthy and colorful choices on the menus. His head of marketing from Europe saw that everything wasn't beige and said it made her so happy. "If you are going to feed people, you should feed them well. It doesn't have to be expensive, but it should be healthy."
Communication in the format that is appropriate for the group—text, Slack, WhatsApp—needs to be clear and concise.
Whether it is coffee cups with topics or other icebreakers, giving people simple ways to approach each other and discuss what they want to talk about is fantastic way to ease back into social situations. Sometimes everyone is just excited to see people they have only met on Zoom before so less formal programming needs to take place, Stevens observed.
"Teams are chomping at the bits to get together. We do business with people and everyone is trying to make their company and product as human as possible," he said.
Mostly he is telling people, "Do what is right for you."
Enabling More Inclusive Events for Tech Audiences
The keynote for the Microsoft Ability Summit in 2021 started with an image of a globe on a slate screen with an American Sign Language (ASL) interpreter in an inset box translating as a series of employees of diverse race, ethnicity, gender and disability shared their name and "disability as a strength" from their location. Subtitles float through the bottom third and a pleasant female voice explains that what is coming on the screen is "a bird's eye view of the globe focuses on Seattle, Washington." A woman pops onto the screen, flexes her arm and says, "Disability, it's a strength here in Seattle, Washington." The pattern repeats as speakers around the world introduce themselves and the program shifts into the strategies and tactics for including everyone in the technology company gatherings.
While the programming was notable for the content, it also demonstrated best practices for how to welcome everyone in the technology community into the meeting.
Similarly, event platform Hubilo incorporated an ASL inset box in its "Empowering You: #EventProfs and Mental Health" panel at Mastering Immersive Experiences (MIX) hybrid meeting in March. The session featuring EventWell Chief Executive Helen Moon, DAHLIA+Agency Tech Evangelist Dahlia El Gazzar and Soundings CEO Tracy Judge explored ways driven meeting professionals to take care of themselves so they can care for others. The translator made the message more inclusive for all audiences.
"An Inclusive approach speaks to the customer base and elevates the authenticity and brand loyalty of companies," said Sonali Nair, former meeting professional at Canadian enterprise information management software company OpenText. She recently started a new company, Segment, as an inclusive marketing agency that helps technology companies and others more effectively talk to all parts of their community. "For every segment there is a unique message with unique needs," she said.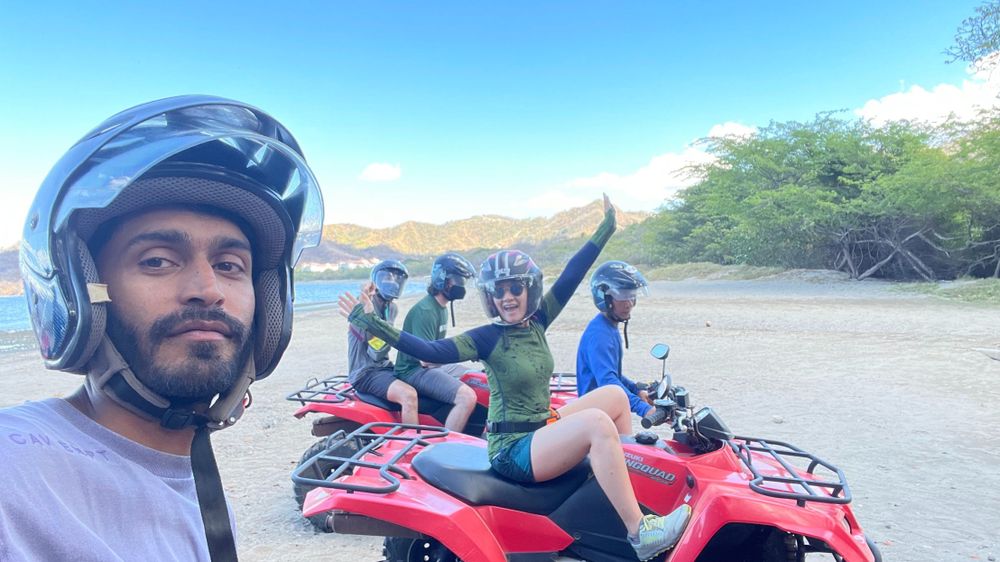 The first step is defining the personas. Understand who is registering and ask them if they need language interpretation, closed captioning, any other adaptations, she advises. "Often, we plan events in a black hole. Then we are blind-sided when the traction is so low. We don't think from the attendee's perspective, we think about what we want to tell them."
Covid opened the eyes of meeting professionals that there was an audience that wasn't attending before because physical location was a barrier. Now that in-person events are returning, she is helping companies whose c-suite has realized that inclusiveness is a priority to welcome everyone back.
One in four American adults have some sort of a disability. That makes them the largest minority group in the country. "They were largely neglected and were not at the forefront of discussions when the industry pivoted," she said.
Nair stressed that being inclusive doesn't have to cost more. It just can't be treated as an afterthought. It can be as easy as thoughtfully including diverse voices on panels and offering closed captioning translation in the preferred languages of the people who are attending.
She describes herself as a woman of color with ADHD and there are times a PowerPoint is too heavy with text and colors and it will be overwhelming for her. That could lead her to stop engaging. A better-designed presentation could appeal to more people in the audience.
"There are so many more tools today for finding appropriate images and accommodating special needs than a decade ago and it is progressing every day," she said. "The more we ask for, the more we will get."
Much of that demand is coming from tech companies who are eating their own accessibility "dogfood."
This article appears in the May 2022 issue.