Lessons from hospitality professionals who found new ways to thrive
career moves
The National Hurricane Center defines a Category Five storm as one with winds of 157 mph or higher. It will destroy most homes, rip power poles from the ground, isolate neighborhoods and leave areas uninhabitable for weeks or months. The 1935 Labor Day Hurricane was the first known Cat Five to hit the mainland United States. It wiped out the town of Islamorada in the Florida Keys and took 408 lives, affecting a swath of states, including Florida, Georgia and the Carolinas.
The 2020 Hospitality Jobs Cyclone caused by the novel coronavirus may have been the equivalent of a Category Six economic storm. Or even higher. It destroyed nearly half the 16.9 million hospitality jobs in the United States in March and April. The financial fury was felt around the world, leaving industry professionals feeling alone and battered.
But as months passed, resiliency rebounded. Hoteliers, planners and producers recovered their footing, built new foundations based on skill sets that will be relevant for whatever comes next in the events world. They made their way to safe harbors, where they reunited with others who were also rebuilding in innovative ways. They experimented with new ways of delivering content, added new certifications to their resumes and in the process learned a lot about themselves and their craft.
Islamorada, it's pertinent to note, is now home to exclusive Cheeca Lodge & Spa, retreat of presidents and celebrities since 1946. And the meetings industry could be evolving to an even more powerful, effective and valued role in the global economy, too.
Are you still looking for your own higher ground? Smart Meetings asked professionals from all over the industry who found a new gig in the last nine months (or started their own) about their journeys and lessons learned.
Charles Harris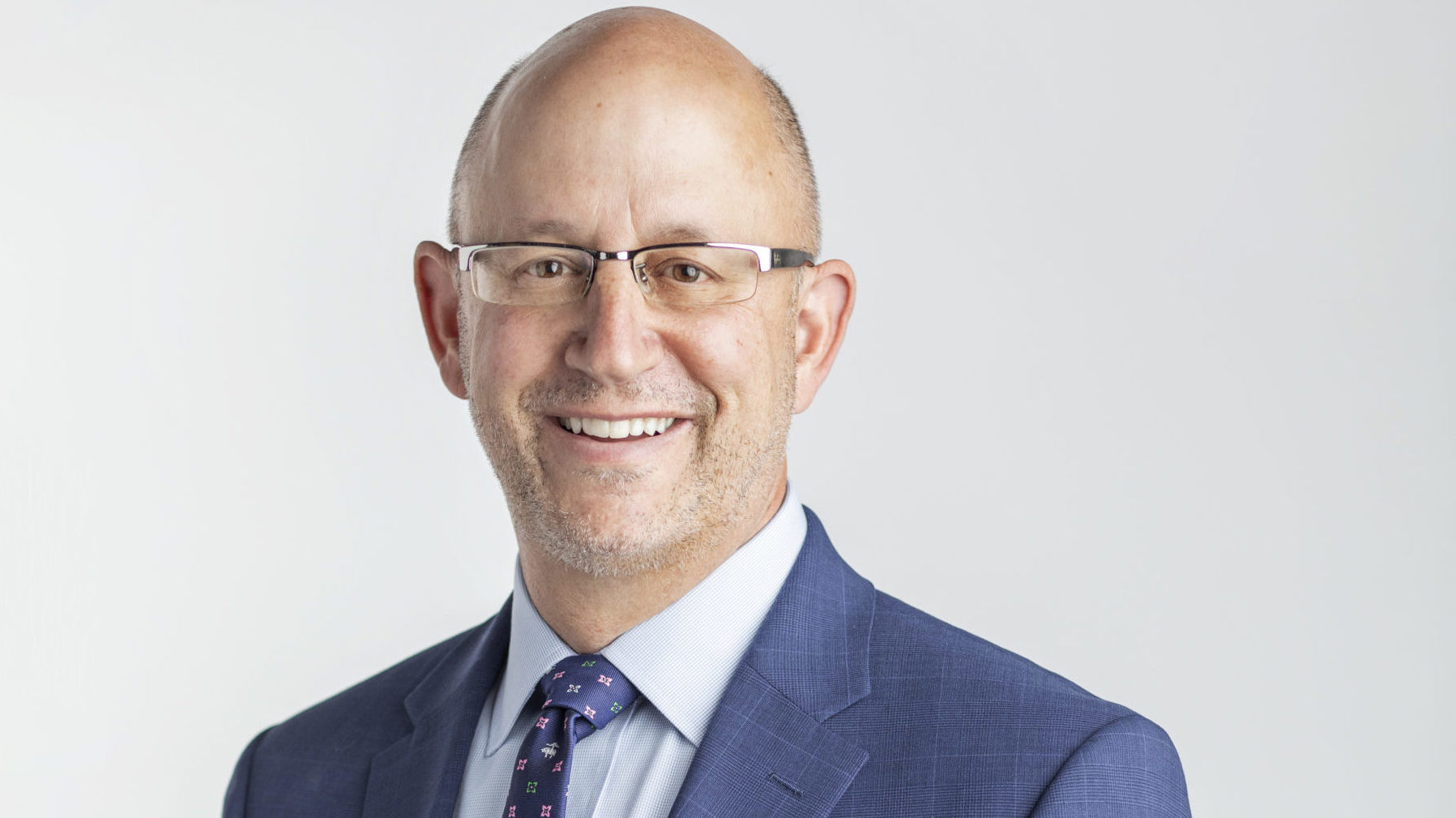 1/1/20: Chief Marketing Officer and Executive Vice President of Public Affairs, Visit Anaheim
1/1/21: President and CEO, Reno-Sparks Convention and Visitors Authority
Warning Signs: January feels like three lifetimes ago. We had two hotels about to open and Disney California Adventure Park was getting ready to open Marvel Land: Avengers Campus. I was scheduled to leave for the Bahamas on the day Disneyland closed. I was four hours away from getting on that plane when I canceled the trip and began life in a washing machine. No one had experienced something like this or could predict how long and severe an impact it would have.
Eye of the Storm: In the midst of the rinse cycle, RSCVA approached about the role. After 37 years in Anaheim, the ability to lead a destination and have an impact on the community—not to mention the scenery for landscape photography and skiing appealed.
Job Start Strategies: The first order of business is building trust with board members, staff and the community. That is harder when everything is done through Zoom. It forces you to think about how effective you can be in a different environment.
Motivation Secrets: I actually started as a sports executive, then reinvented and move to Israel to work in the tech sector before discovering travel and tourism. I love opportunities for growth and need challenges to do that.
Gianna Cardinale Gaudini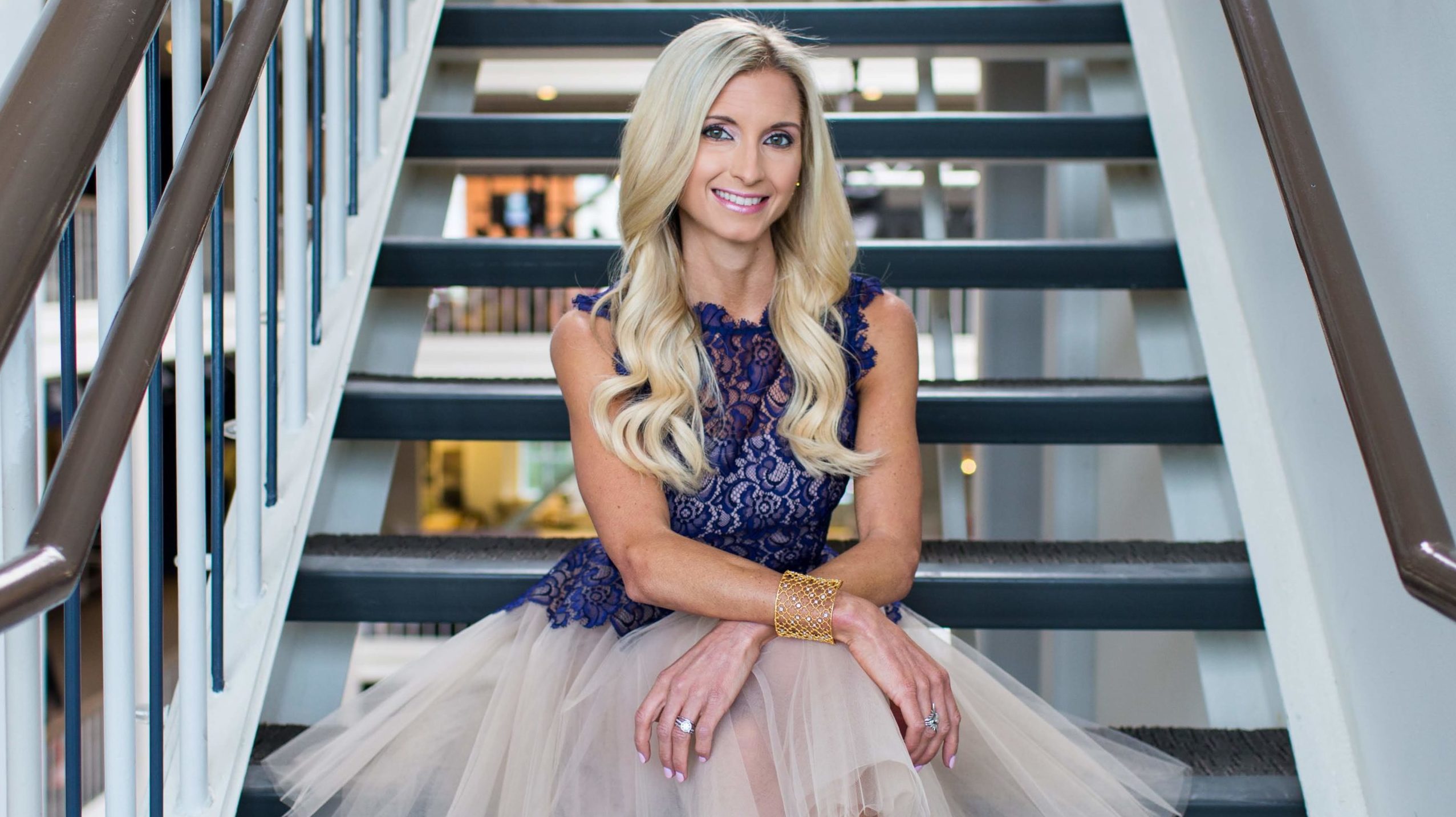 1/1/2020: Global Head of Events, SoftBank Vision Fund
1/1/2021: Head of Events, Training and Certification, Amazon Web Services
Warning Signs: It was a slow roll. We started hearing before March that attendees from Asia wouldn't be able to fly into our event in New York City. It was when my dad stopped hugging me that I knew it was serious. Still, my biggest event was planned for September, so I thought it would be safe. April, we put everything on pause. May, we realized we might not be able to wait it out. Even though I thought I was safe, when I was laid off in June, I didn't take it personally.
Eye of the Storm: As I started to hear about people losing their jobs, my heart went out to them, and I started giving away a chapter of my book, The Art of Event Planning: Pro Tips from an Industry Insider, each month on LinkedIn. I wanted to keep people inspired and remind them why what they do is important. In addition, I taught my first virtual hospitality course.
Job Search Strategy: I saw the break as a gift that I needed. I started thinking about how I could make my skills more relevant. I took marketing courses, did some writing and started working on a venture capital summit for women.
More: Higher Education: Master Your Career
I didn't focus on applying, but on having conversations. Luckily, my network is tremendous. I have always believed in adding value and staying in contact. When Amazon reached out, I had already thought through what I wanted. That is a technique that helps you get what you want in life and in business. Fittingly enough, the first major event I worked on in my new role was AWS re:Invent, a free, three-week virtual conference for 500,000 people training to reenter the workforce.
Reggie Dominique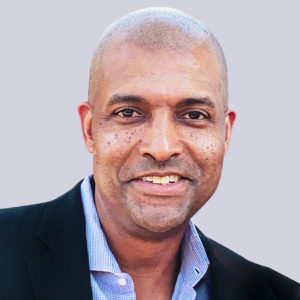 1/1/2020: Hotel Manager, JW Marriott LA Live
1/1/2021: Managing Director, Loews Hollywood Hotel
Warning Signs: An hour after a precon meeting for an event that would host more than 1,000 people, the decision was made to cancel everything. Los Angeles County had put travel advisories in place the day before, but the CEO of this Fortune 500 company had literally just checked into the hotel that morning, and most travel staff were already on property. In all my years in this industry, I have never had a group cancel at the precon with so many dollars invested in such a large production event. I knew this pandemic would be something we have never seen before. We just had no idea what the bottom would look like.
 Eye of the Storm: Looking for a job in the middle of a pandemic was very unsettling, to say the least. I had a distinguished career with The Ritz-Carlton and Marriott International for 25 years and never felt I would be in such a vulnerable situation professionally. I had been promoted and accelerated through the system through my years working in great hotels in gateway cities, and thought I was going to stay at Marriott until I retired.
Looking for a job was surreal but also necessary. Truth be told, it was humbling (even though my circumstance was decided upon by something I did not do or failed to do). So many of us in the hospitality industry found ourselves in this situation through no fault of our own. I was lucky because being furloughed happened very early on. While looking for a hotel job now may be more difficult, we do know more today than we did four months ago, and we are all adapting to the current climate as well as being very strategic.
Navigating the Job Search: I immediately worked my contacts through the large network I was able to build throughout the years, which proved to be huge! At the end of the day, professionally you are a sum of your network.
Motivation Secrets: I pursued personal goals during the job search. I was able to spend more time with my family, increase my workouts and cooked every day. Prior to this pandemic, I normally ran three days a week, about 2 miles a day. I soon incorporated running as my new morning routine and got myself up to running daily. My new normal became 7 miles a day with added weights. Cooking was an opportunity to get my wife and kids involved as a family activity we did together.
Now I am also focused on keeping the team at Loews motivated throughout these challenging times.
Kristi Casey Sanders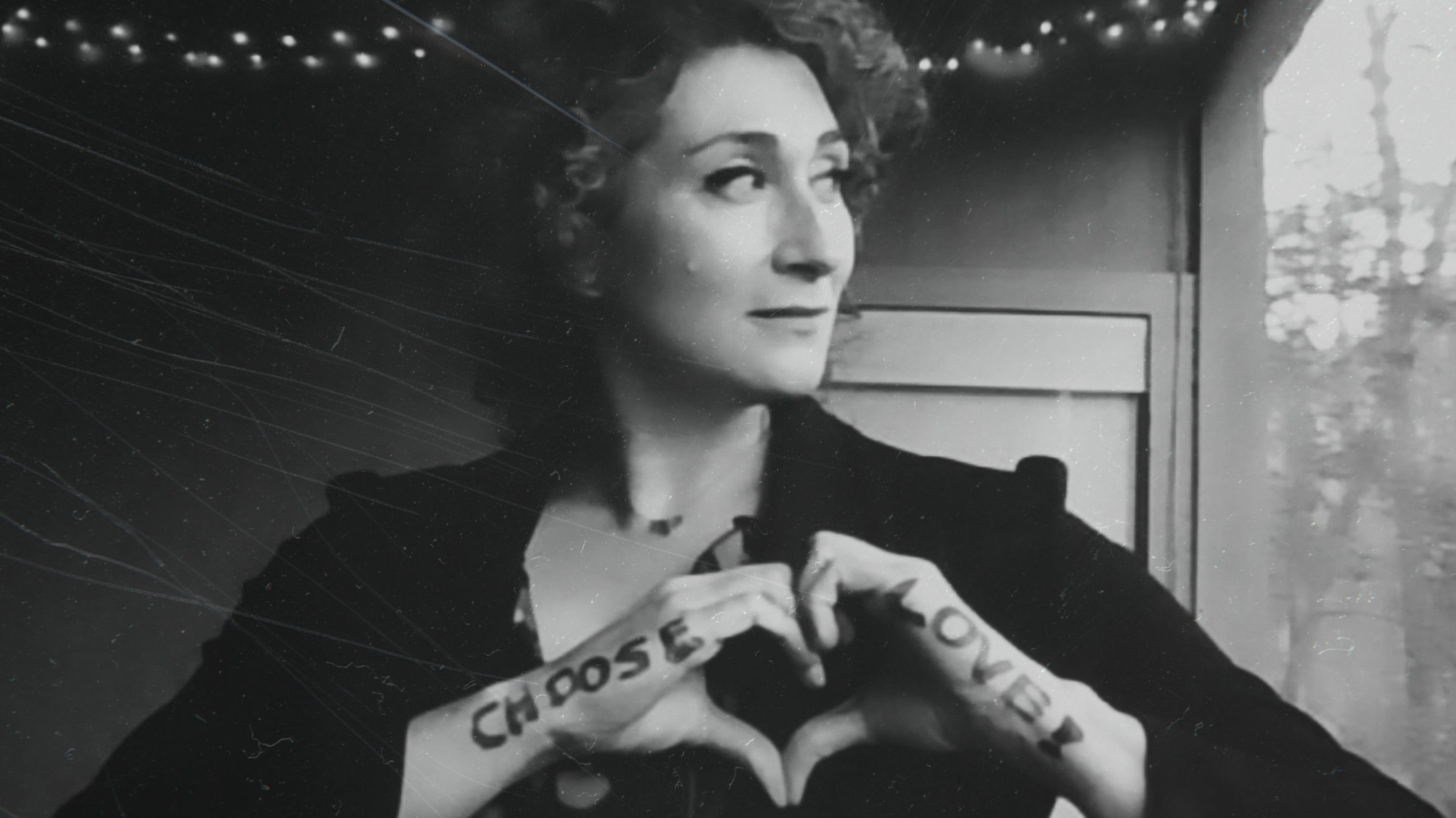 1/1/2020: Senior Director, Community Engagement, Meeting Professionals International
1/1/2021: Head of Operations and Customer Success, Happily (the world's largest, most diverse network of independent virtual-event specialists) 
Warning Signs: When South by Southwest was cancelled, that was my first heads-up that public safety was going to disrupt in-person events in a big way. I'm proud of how MPI's World Education Congress showed how people could gather in a responsible and safe way. But other events highlighted how hard it will be to enforce safe gatherings until there's widespread access to a vaccine.
Eye of the Storm: I feel tremendously lucky. Unlike so many friends in the industry, I didn't lose my job or clients or experience a furlough. To be honest, I wasn't actively looking. I'd met Happily's CEO, Sarah Shewey, at ILEA's annual event last August, and we hit it off. She asked me about the opportunity when it opened up, in September. At first, I declined. But Happily's culture reminded me of my former company. It was very femme-forward and would allow me to return to a position of leadership. And, most importantly, it would help me get industry professionals back to work. Luckily, the position was still available when I came to my senses a month later.
Navigating the Job Search: Only those working in events understand the terminology, certifications and lingo. Even the people hiring event professionals may not understand the strategic importance of what you do. Being too tied to the industry on paper when events are paused may curtail opportunities for which you're qualified. Being flexible and willing to take on stretch assignments can help you internally, even if you're not job-hunting.
Never underestimate the power of your network. Tell everyone you know that you're looking and be specific about what you're looking for. If you're not doing anything right now, this is a great time to write some letters, or schedule some 15-minute catch-up calls. Be willing to ask how you can help them before asking for help, and you might be surprised at much you get out of reconnecting.
If you want to stay in the industry, the biggest growth area is virtual/hybrid event-related technology. But some of the best-funded companies that are hiring right now, like Hopin, may not understand why your hard-earned skills are valuable—because they're thinking primarily as a tech, not an event production, company. Be prepared to educate people about how well you can deliver happiness to customers, solve technical problems, work with remote teams, manage complex projects, drive revenue or whatever is important to them.
This also is a great time to invest in your professional development to reskill, so you have more opportunities to work in areas of the industry that are growing. One of the projects I just launched at Happily is a Shadow Program to give event professionals the opportunity to shadow our professional production, creative and technical teams as they work virtual events. It's a low-risk way to learn what your gaps are and build up experience points.
Motivation Secrets: Self-care is everything, especially when there's so much stress. If you don't take care of yourself, you won't be able to take care of anyone else. It's important to have a goal and to do something every day that moves you closer to achieving that goal, no matter how small.
Thuy Diep, CGSP, DMCP, CSEP 
1/1/2020: Senior Experience Designer, PRA Business Events
1/1/2021: Senior Event Manager, Haute Rock Creative
Warning Signs: I knew it would be pretty serious in mid-March because I was at a pre-con for a 3,600 guests program while keeping up with Covid-19 updates as the mayor made the announcement that we were officially in a pandemic. The program was canceled right before starting—talk about emergency game plan to update supplier partners and working together with the client on 'What's Next?"
Eye of the Storm: I took the opportunity to slow down and take a moment to reflect (I call it the Pandemic Pause). I went on an inward journey to work on my physical and mental health (roller blading on the Venice Boardwalk, meditation and breathwork), and allowed myself to feel a whole roller coaster of emotions. I knew it was important to create a safe space for being human. Meanwhile, I kept my eyes and ears open on the Event industry updates while learning how to navigate a virus and how it would impact business moving forward.
Navigating the Job Search: I continued to stay involved—everything was virtual meetings/events plus most was complimentary or for a small fee. I invested what I did have in learning more—all in the comfort of my loungewear! I knew that I didn't just want another job. I was going to advance my career on my own terms. In a world of scarcity, I convinced my mind to be in a state of abundance (gratitude helped, too!)
Motivation Secrets: Get involved with industry associations! I am grateful to be president of ILEA Los Angeles, on the Board of Directors for SEARCH Foundation, and a Co-Host of Event Brew Podcast. Being unemployed is only temporary and didn't define who I am, especially in our events industry. It's just a moment in time and for those reading, what will you do with your moment in time? Be your own cheerleader! Give yourself prep talks rather than harshly criticize yourself. Allow yourself to be compassionate and patience just like how you would be for your friends and family.
Antwone Stigall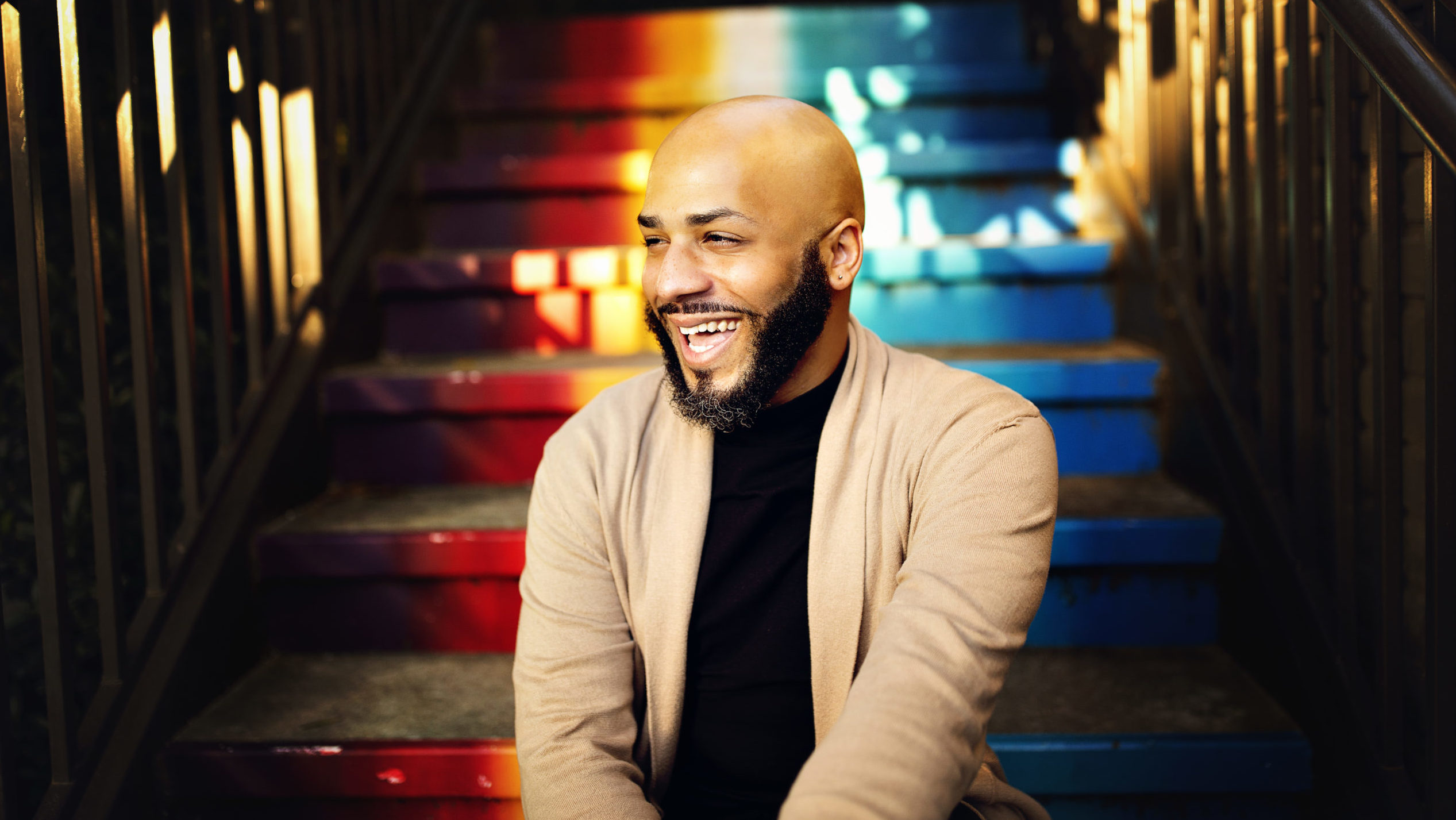 1/1/20: Head of Events, Course Hero
1/2/21: Events Partner, Andreesen Horowitz
Warning Signs: My digital skills go back to 2009, when I worked for a megachurch in Tennessee to offer services online. It was a hybrid experience before the industry gave it a name. In 2013, I started studying for my Digital Event Strategist (DES) certification, so when March 13 rolled around, I was digital ready. I had to build up the team to grow its digital muscles by hosting weekly virtual events. It culminated in a virtual summit for 8,324 people across three days with 120 speakers and 70 live sessions; it resulted in a 99 percent satisfaction rate, largely because we thought of the entire family by including programming such as ice cream-making during the breaks.
Navigating the Job Search: Looking for a job during the pandemic is definitely different. When everything is digital, how you look online is important. Don't post crazy stuff, but show you are a real person and are engaging. Companies are looking for digital first and showing how you have driven impact is key. You have to demonstrate how you increased revenue, brand awareness and engagement. Tell the recruiter your career story. Excite them about what you do, so they can excite the hiring manager. Then you have to deliver.
Motivation Secrets: When the pandemic hit, I was in a one-bedroom apartment with a small desk in the corner of the living room. I moved into a three-bedroom in the same building with a dedicated office so I can separate work and home.
Jillian Cardinal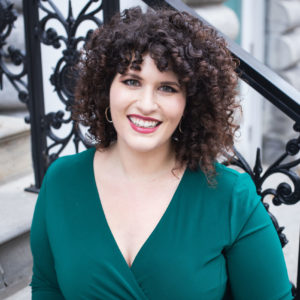 1/1/2020: Sales Manager, JPdL
1/1/2021: Community Manager, Showcare
Warning Signs: When the Canadian government announced border closures, a red flag went up. Events that were rapidly approaching had to be pushed back or canceled. As cancellations were rising, jobs were being cut and hours greatly diminished. It was clear that we had to revisit our industry, better prepare ourselves, revise standards and redesign how people could meet, learn and grow.
Eye of the Storm: I continued being my insatiably curious self, attending webinars, building The Eventprofs Book Club community, having lots of phone and video calls, and doing my best to connect, create and brainstorm with my peers on what our industry will look like during, and after, all of this. I also took time to pause for the first time, move a bit slower, revisit who I am, my values, my creativity and how I want my future (at least what I know of it now) to look.
When I joined the "open to work" tribe, I knew I wanted to start writing my next professional chapter, in my own way, in my own voice. I put my video ask out to the universe and my LinkedIn network. The outpouring of love and support from my peers was immense. One Friday, not too long after, I received a LinkedIn message from Melissa Mercadante (marketing manager with Showcare), who saw my video.
She wanted to discuss the possibility of creatively collaborating. We spoke that evening for more than three hours, and she saw my passion for people and what I could bring to Showcare's team. The following week, we designed a full-time position tailored to my strengths, personality and ideas. At moments, I'm still pinching myself because I get to do everything that I love: write, speak, interview, connect, build and nurture community with a company that's highly supportive of individual talents contributing to the greater good. It just all felt right.
Navigating the Job Search: Do not typecast yourself (nor let others do that to you). Do not shortchange what you did/do/can do. Also, do not expect that others know what is truly inside of you if you do not share it. Take that leap. Write and share your story. Show who you are. Create that conversation. I understand not everyone is comfy putting out a video, but you can also reach out to your communities with a gentle ask.
If you feel hazy on your sparkle differentiator: Ask your people! We are happy to share our thoughts, while you incorporate this into your introspection, seeing if what you are putting out there is in agreement with who you are inside.
Promoting Safety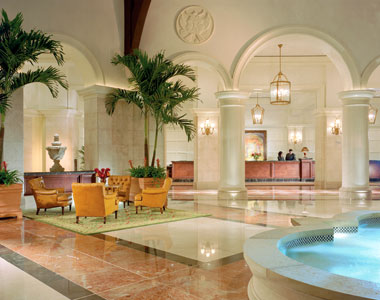 Many found themselves stepping into new duties as COVID realities brought new challenges to the industry. New job titles started to pop up at properties all over the country. Marriott International, for example, created Cleanliness Champions to help associates stay up to date on new protocols at each hotel as part of its Commitment to Clean.
The Ritz-Carlton Orlando, Grande Lakes and JW Marriott Orlando Grande Lakes in Florida developed new amenities for remote workers, including the role of business butler, who can assist with organizing a remote office location, whether in the guest room, lobby or a poolside cabana. At The Ritz-Carlton Reynolds, Lake Oconee in Georgia, Ritz Kids Study Buddy Program assigns a dedicated counselor to manage the digital learning schedule and build a personal syllabus for children before they arrive on property. At JW Marriott Marco Island Beach Resort in Florida, Discover packages include quiet learning zones in boardrooms and meeting spaces and opportunities for "edutainment," a blend of education and entertainment.
At Hyatt Regency Monterey Hotel and Spa in California, Assistant Director of Engineering Clid Boon took on the new role of Hygiene and Wellbeing Champion as an extension of his existing role. While his experience in the Rooms Division and Engineering provided extensive knowledge related to proper usage of PPE, handling and storage of chemicals, MSDS (Material Safety Data Sheet, to you and me) knowledge and hotel systems, his new responsibilities required additional specialized training in Hyatt's Commitment to Care and Cleanliness and the associated operational protocols as well as successful completion of an online course and certification test in GBAC (Global Biorisk Advisory Council) fundamentals—areas that will have to be updated annually.
"Our industry is faced with one of the most challenging recovery processes in history, and our new normal will require that all hospitality professionals—not just those specifically tasked with sanitation—pursue enhanced skill sets and knowledge related to the continued practice of ensuring the safety of our guests and colleagues," he said.
Necoya Tyson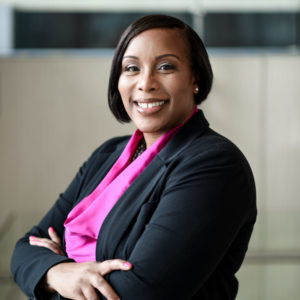 1/1/2020: Director of Meetings and Conventions, American Traffic Safety Services Association
1/1/2021: Vice President of Education and Events, Texas Bankers Association
Warning Signs: I realized the pandemic was going to be massively disruptive when events that are huge in the meetings and exhibitions industry were canceling. These are events that affect not only industry jobs, but revenue for the cities they were going to be held in. Each day, I felt the other shoe was going to drop.
Navigating the Job Search: The first thing I did was reach out to a resume writer. They revamped my resume and cover letter and discussed interview techniques and possible interview questions. After that, I did a lot of searching on LinkedIn, ASAE's and IAEE's job boards, and continued to network virtually.
Be patient and know that everything happens at the right time for you. I'm a firm believer in everything happening for a reason, so when you get that next opportunity, know that it was meant for you.
Motivation Secrets: I spoke a lot with my mentor. He helped me to keep a positive mindset as I was really feeling as if our industry was completely failing and that a lot of us would be out of jobs at any given moment.
I also kept up with my continuing education. I consider myself a lifelong learner, so I completed the Hospitality & Tourism Management Certificate Program with Florida Atlantic University College of Business, I read up on the latest industry research data from CEIR, and continued to advocate for the exhibitions and trade show industry via events like Exhibitions Day.
Jules Greider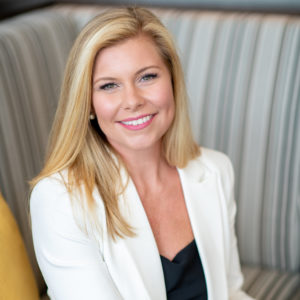 1/1/20: Director of Events, Tavistock Group (privately held investment company with 200 companies in 13 countries)
1/1/2021: Vice President of Investor Relations, Millburn & Company (real estate investment firm based in Salt Lake City)
Warning Signs: My biggest event of the year wrapped the last week in February, which turned out to be one of the last conferences to take place in 2020. Two weeks later, we were entering our first week of working from home. By the end of that first week, my previous employer laid off hundreds of employees, including my entire events team.
Eye of the Storm: I'm encouraged by the hybrid events that are popping up, but still believe it will be a long time before we see much freedom in terms of larger group gatherings. Our industry requires planning timelines from 6 months to several years; my prediction is the economic recovery timeframe for the events industry is going to take several years to reach pre-COVID numbers.
Navigating Job Hunting: My job search strategy had a couple iterations, as I saw what was or wasn't achieving results. I started rewriting my resume to be more broadly appealing to industries outside of events. I didn't want to hide my hard-earned experience; however, I had to better highlight my transferable skills for those who may not be as familiar with what an event professional does. Many have no idea what goes into producing a high-quality event, and therefore may undervalue an event professional.
I highlighted my marketing, communications, business development and leadership experience; a long history of working with C-level and high net-worth clientele; and passion for producing an exceptional guest experience. I cast my net wide and vast.
Internal references are one of the most valuable assets for getting an interview. You still have to do the work to land the job, but in almost every case, all I needed was the introduction, and I quickly had several, vastly different opportunities to pursue.
Motivation Secrets: The times when I found myself getting discouraged, I leaned on my support system, namely my husband and a few close friends, who helped remind me I had plenty of value to offer and to remember my worth. I sought advice from mentors and others whom I respect; I learned to build on small successes, which created critical momentum that helped motivate me when the pipeline seemed slim and the applications seemed to fall on deaf ears.
I tried to remain positive and look for the silver linings. For example, I had more focused time to spend with my kids, which included many fun memories and precious moments I wouldn't have had if they were in school and I was at work.
It's also important to acknowledge that this is an unprecedented time and things are hard for everyone right now. Allow yourself the grace to have a bad day, take a break, reconnect with old friends—you'll find you're not alone in this journey.
David Cherry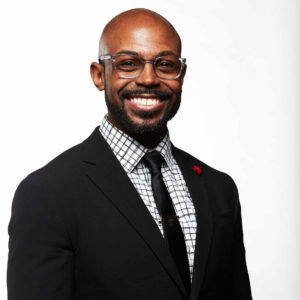 1/1/2020: Unemployed
1/1/2021: Associate Director of Registration, Mortgage Bankers Association
Warning Signs: As COVID infection numbers began to steadily increase in the United States in March, I knew that large gatherings could potentially put more people at risk. Professionals within the meetings and events industry love our jobs and care about the people we serve. Therefore, postponements and cancellations had to be made for the sake of lives spared.
Eye of the Storm: Looking for a job in the middle of a quarantine was stressful, however I knew I had to remain flexible and be able to adjust to new interview practices, such as virtual interviews.
Navigating the Job Search: It is crucial to remain focused and consistent in your search. Consider job-hunting as another job by waking up, setting aside time in your day and a dedicated space that will be conducive to working toward your next level. Review the job announcement and the company posting it carefully to analyze whether you would be a good fit. Make sure your resume and cover letter best represent you, and what you can offer the company in order for them to move to the next level.
Remember your "why" on the days when you want to give up. Continue to press on and "show up great" for each interview with a positive attitude and a bright smile on your face. Tell them why you love this industry, the work that we do and how you can help take their company to the next level in creating memorable events for attendees.
Motivation Secrets: I am proudly a man of faith and fitness. I continued to work out every day and taught virtual boot camp classes twice a week. I attended church weekly. Daily prayer and meditation kept me grounded and not freaking out on those days when I was unable to see the light at the end of the tunnel.
Paul Tramonte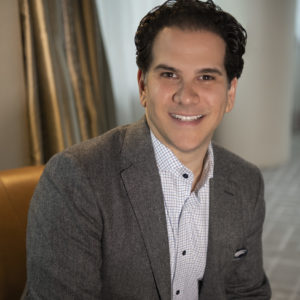 1/1/2020: Director of Meetings and Event Solutions, Marriott International
1/1/2021: Principal Designer, Paul Tramonte Events
Warning Signs: In early March, events started to cancel and by April, I was furloughed. The scale of the disruption became evident as lockdowns were set in place and the numbers of COVID-19 cases was increasing. By June, it was apparent that this was not going to change quickly.
Eye of the Storm: It was humbling to look for a job in the midst of a pandemic. I felt lucky that I could take the time to reflect on my career. But as I was reading job descriptions, I realized I could do it on my own. I had experience on the corporate and the hotel side, so I could balance the relationship—that was my differentiating factor.
Navigating the Job Launch: Building a brand that reflected my unique skills was both fun and stressful. I was selling myself and my vision. I know it isn't going to be easy, but I am ready to do the work. If I am ever going to take the risk, now is the time.
Motivation Secrets: It was important to treat the job search—and now the new company—as a full-time job by getting up and going to work, reaching out to my network five days a week. As hard as it is, it is important even when talking to family and friends to remain positive, so when you are in an interview, the energy is naturally positive.
Have you found your own post-pandemic role? Please share using the hashtag #MeetSmart. You could inspire the next success story.