Barbara Best-Santos, hotel designer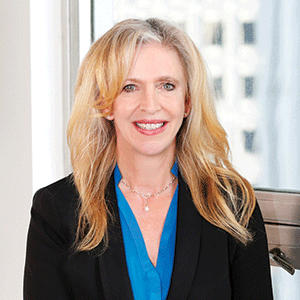 Home: San Francisco Bay Area
Portfolio includes: Four Seasons, Hyatt, Marriott International, Kimpton and Fairmont
First thing she looks for when she stays in a hotel: "It has to be intuitive. I go through the room and pull out electronics and try to plug in my docking spots. If I see a problem, I go to the general manager; I don't tell the world in a social media post."
Caesars Entertainment is redesigning 10,000 guest rooms in Las Vegas and thousands more in Atlantic City and across the rest of the country. At The Flamingo Las Vegas alone, $90 million is going to make 1,270 rooms glitter and shine like champagne with vibrant hues of gold and bright pops of flamingo pink. We asked Barbara Best-Santos, associate principal at Forrest Perkins, which managed the design of these rooms, how they determined what would greet visitors when they arrive for their next conference.
How is redesigning a hotel different than redesigning a house?
Since we are in the business of hospitality, which mean experiences, we start with the story. We look at the demographics of the current clientele, the aspirational demographics if they are trying to change and their business goals. We look around the neighborhood—in this case Vegas—and understand the landscape of what is there. We combine that with what we know is trending in the industry. We don't start the design process until we have buy-in that everyone is invested in. The owners have to decide what kind of hotel they want to be.
How is designing a hotel that will appeal to business groups different?
One of the biggest conversations today is around how people work in a hotel. No one wants a big table against a wall any more. There has to be flexibility in how and where people can work. They want to be able to plug in anywhere. A lot of properties are doing away with the standard-issue desk altogether.
For the Flamingo (pictured above), we looked at the history and asked, "What does that mean for today and how do we make that modern?" We want to have fun and make it retro without making it kitchy. We picked materials that have a long life. We chose classic case pieces that can be accessorized with fun accents that might be changed out more often. Then we added splashes of color. We tried to be not too heavy-handed with pink. We also had fun in the public spaces. Corridors can be boring, so we came up with over-the-top, massive feather art pieces on the wall. They are light and bright, with a hint of pink and a little modern glam in a hint of sparkle in the wall coverings.
How are expectations for hotel rooms changing?
In previous decades, hotel rooms were a recipe—bed, two night stands, desk, armoire. Now owners are opening up and listening to what guests say they want. Guests are much more sophisticated and educated in today's world about wanting the room to really work for them. A hotel has to be intuitive and flexible, so guests can control how they function in the space.
How is technology changing what we see in guest rooms?
Hotels are often the last adopter of new technology because they take so long to build that by the time a property opens, the technology is behind. Also, connectivity is difficult. Today's traveler needs a lot of outlets. We have to design for that. If you consider all these things in the beginning and add in functionality discreetly, then you don't have to add later. Luxury is not having tech in your face. It means having it there, but letting it be quiet.
What are the biggest cost elements people don't think about?
Construction costs are stunningly high lately. I recently was in a 100-year-old building, and we had a dollar value equal to the cost of an entire piece of furniture for every plug we moved two feet. That leads to patchy situations. It is unfortunate. It limits our ability to impact the room.
A functioning bathroom is so important that it is worth putting money there to get up to speed. A lot of properties are moving away from the tub and putting in showers with glass doors to make the room more open. Some hotels keep a certain percentage of tubs for families, or go all the way to feature tubs in luxury hotels.
What do people always notice and Yelp about?
Poor lighting gets a lot of complaints. Charging for a bottle of water, service-level things. Guests notice when a property is outdated and threadbare. People also write if the bed is good or bad.