First Virtual Smart Meetings Experience Amped Up Human Connections
The debut of the virtual Smart Meeting Experience connected 80 meeting professionals in April through a succession of simulated rooms for education and sharing. Virtual one-on-one conversations that felt refreshingly like the face-to-face encounters of a few months ago got business done while everyone was still restricted to their homes.
Smart Meetings partnered with Conference Solutions (CSS) to provide a platform that mimicked the tables and chairs of a meeting space and agendas that matched planners and suppliers who could help each other plan for a future when we can be together in the same room again.
A Look Ahead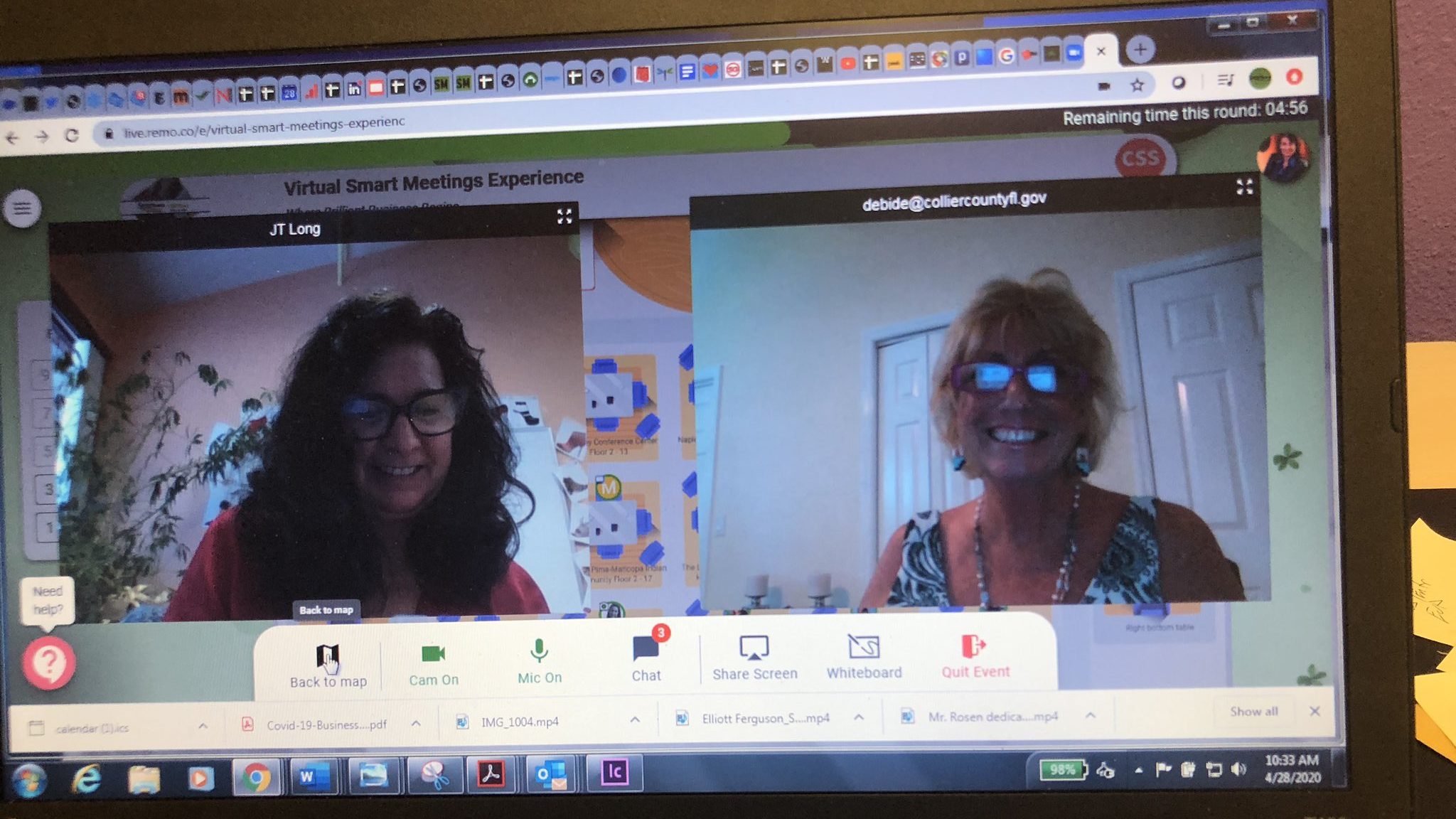 As in-person events do, the virtual experience kicked off with an insightful keynote. Steve Steinhart, a sought-after sales and marketing consultant and veteran of Hyatt Hotels Corporation, shared what his clients are seeing as the "return to meeting" calendar.
"May is a wipeout," Steinhart reported. "June still has some meetings on the books, and we are seeing new, fresh bookings being placed for July—almost all corporate, almost all with 30 people and fewer and including a new contract clause that allows cancellations with no penalty if coronavirus concerns remain." He is seeing mounting confidence that in August, September and October meetings will go forward, even if they look different. "The third and fourth quarter could be spectacular with all the postponements," he said.
What might those meetings look like?
Automated coffee machines and boxed and packaged food items could be the norm, with creative planners finding ways to make them special. "It will be a long time before we see a deli buffet," he said.
"We are all in this together," said Smart Meetings founder Marin Bright in her welcome to attendees. "The people who are creative and trying new things now will be the ones who come out ahead later."
Everyone left the platform with a brochure full of ideas, new human connections, another digital tool in their belt…and inspiration. Some even won prizes.
Thank You to Our Sponsors
Clarity Experiences
PC/nametag®
Links Unlimited
Boundless
CSS-Conference Scheduling Solutions
RedPropeller
Carey
Aventri
WAIAKEA
Zenvoy LLC
The Event Leadership Institute
Chukar Cherries