How to help your attendees navigate bumpy airline schedules
The chaos began in earnest in the spring. Just as masks came off in flight and Covid restrictions worldwide eased, flights began to cancel all over the country: evening flights, weekend flights, mid-day flights and not over weather but over something potentially even more ominous—staffing shortages.
Airlines like United, Delta, American, JetBlue and the budget airlines, too, Spirit and Frontier began canceling flights like it was a stormy day in hurricane season.
"The combination of record-high passenger loads, crew shortages that are constricting the availability of seats, and soaring airfares are making for a difficult summer, and leading to extremely high numbers of cancellations," says Senior Fellow for Aviation and Travel, American Economic Liberties Project, William J. McGee.
The cancellations are not just national—international airlines are being affected as well.
"The combination of record-high passenger loads, crew shortages that are constricting the availability of seats, and soaring airfares are making for a difficult summer, and leading to extremely high numbers of cancellations."
–  William J. McGee, Aviation and Travel, American Economic Liberties Project
"Most meetings are planned years in advance and it's impossible to know what conditions will be like," offers Christopher Elliott, USA Today columnist and consumer advocate. "The underlying problems are unlikely to go away anytime soon," he says. "But as we get into fall and winter, the pressure on the system will ease. Until, of course, the busy holiday travel season comes around. And then it starts all over again."
A Responsibility to End Unreasonable Delays
Flights have gotten so blocked in the air traffic pipeline through delays and cancellations that Senator Bernie Sanders wrote a blistering letter to Department of Transportation (DOT) Secretary Pete Buttigieg asking the DOT to impose fines for unreasonable delays.
"All over this country, airline passengers are growing increasingly frustrated by the massive increase in flight delays, cancellations, and outrageously high prices they are forced to pay for tickets, checked bags and other fees," Sanders writes.
Read More: TWT: Wobbly Travel Recovery, Flight Delays and Hotel Boom
He urges Buttigieg to "take immediate action to substantially reduce the number of airline cancellations and delays in our country and protect the rights of airline passengers throughout our nation."
Sanders points out that while the price of airline tickets have "skyrocketed by 38%…airline delays have increased by 50% and cancellations are up to 18% compared to where they were before the pandemic."
He then cites the nearly $50 billion in taxpayer assistance the aviation industry received from the federal government and asked for prompt refunds to passengers whose flights have been delayed over an hour, saying that airlines should also be required to cover meals and lodging for passengers of flights delayed more than four hours in addition to a ticket refund and alternative means of transportation.
Sanders asks Buttigieg to impose fines on airlines for flights that are delayed more than two hours. He asks for full fines of $27,000 per passenger for all domestic flights delayed more than two hours and all international flights delayed more than three hours when passengers are forced to wait on the tarmac. Senator Sanders is also asking for fines to airlines who schedule flights they cannot "properly staff."
Sanders ends his letter by saying: "Taxpayers bailed out the airline industry during their time of need. Now, it is the responsibility of the airline industry and the Department of Transportation to ensure, to the maximum extent possible, that the flying public and crew members are able to get to their destinations on time and without delay."
Complex Reasons for Cancellations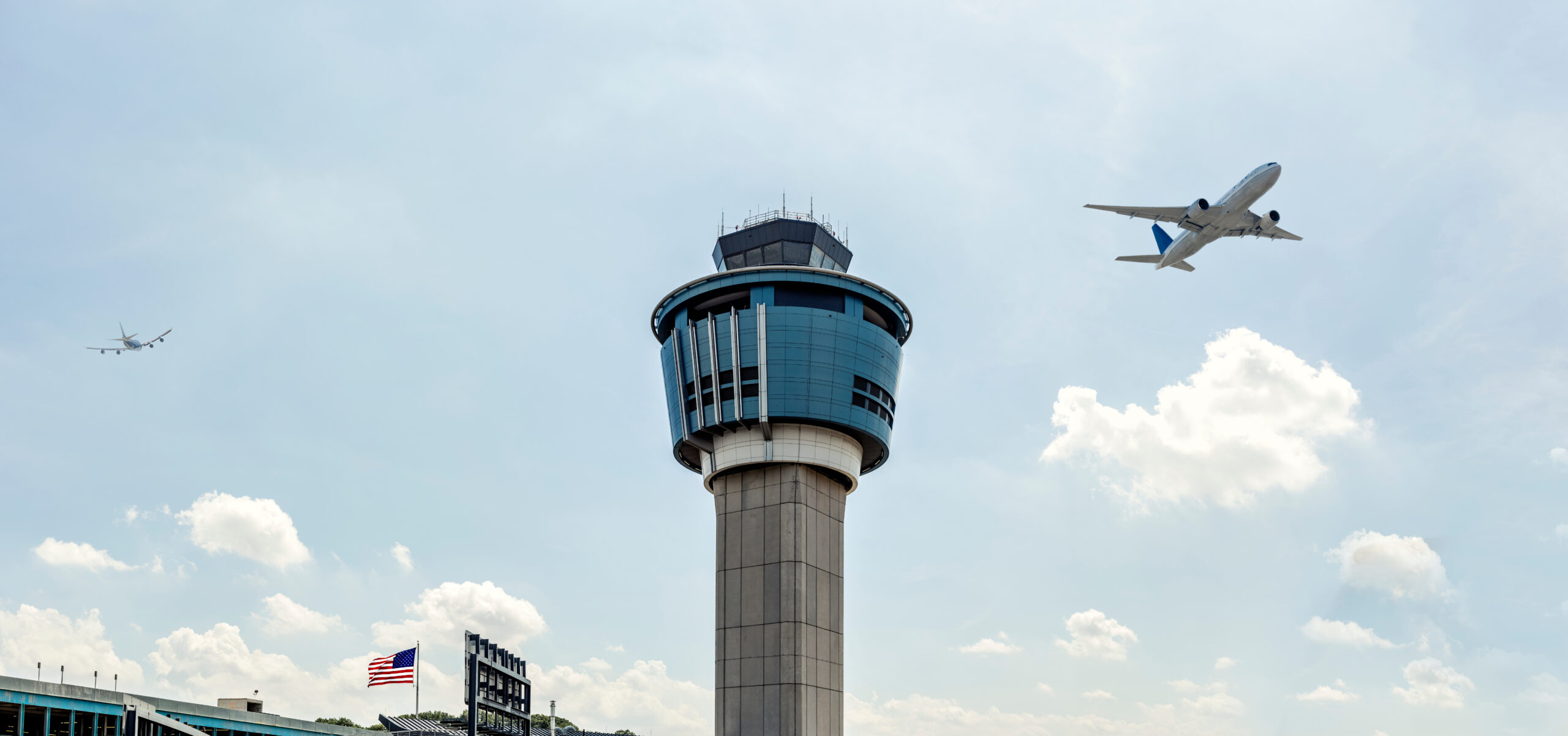 While frustration mounts, airlines have pointed out that delays are not the simple product of staffing shortages.
Nicholas Calio, president and CEO of Airlines for America, the aviation lobbying organization wrote to Secretary Buttigieg that "not every air traffic variable is within an airline's control." Calio went on to say that "one of our A4A member carriers estimate that air traffic control (ATC) related issues were a factor in at last one-third of recent cancellations."
Tori Emerson Barnes, U.S. Travel Association's executive vice president of public affairs and policy, explains: "The reality is airlines do meet the vast majority of scheduled service and safely and successfully deliver millions of passengers to their destinations every week, but short-term disruptions can occur due to the staffing issues that challenge businesses nationwide."
"The occasional severe weather incident can also unsettle the air travel system as well. The airline industry and the FAA are both taking steps to mitigate the situation to reduce frustrating situations in the near term," she says. "The U.S. Travel Association is also exploring legislative options to help address the travel workforce shortage, including adjusting the mandatory retirement age for airline pilots."
A Proactive Approach
Barbara Laken, regional sales director for corporate and meetings with United Airlines, says that there are "so many variables" to the question of delays.
"One of the things I'd like to get across is that United Airlines took a different approach to our capacity demands than other airlines."
Laken says, "Some other carriers have been pushing increases in capacity over their operational capabilities. We are making sure that when we increase our capacity, that we have operations to serve those flights."
She mentions a recent cancellation of a group of flights out of Newark which was "pro-active and voluntary. We wanted to make sure our operations match our capacity. We are working with the FAA to deal with it."
Laken's advice to meeting and travel planners is to "work with the airlines as early as you can. If you have needs for larger groups, we need to talk. We need to know about it. If we can plan and know ahead of time, sales and network planning is very collaborative."
Read More: Airlines Evolve to Cater to Groups
"Sometimes planners pick a destination without really understanding the airline lift," she says. "Planners should treat their airline partners as they would a hotel partner."
Laken also says United can "work with customers to seed the adequate lift to meet their needs with advance preparation and a lot of logistics from 90 to 120 days out."
Internationally, she points to United's joint venture alliances in helping planners get the right flights for meetings out of the United States.
United's Star Alliance has joint venture meeting agreements with Lufthansa, Air Canada, ANA and Air New Zealand, which means there will be one price and one contract for the entire trip.
Laken points to the airline's United Next program, which will add 100 new aircraft a year for the next five years, along with an "advanced customer experience" both domestically and on international flights as positive signs for group travel.
"Planners should treat their airline partners as they would a hotel partner."
–  Barbara Laken, United Airlines
What does "advanced customer experience" mean?
"Larger capacity for bins, Bluetooth technology, better cabin experience, TVs on every seat, more fuel-efficient aircraft."
"It will be a game-changer in markets that are non-hubs," Laken explains.
Planners and meeting goers can also look forward to upgrades in United Clubs and at the gates.
And the current outlook given the rates of cancellations?
Laken says that United is "continuing to work with government to advance our travel experience."
Tips for Arriving on Time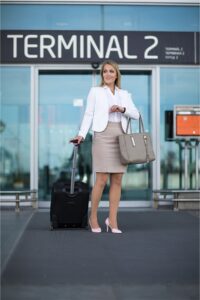 William S. McGee, senior fellow for aviation and travel with American Economic Liberties Project, has some recommendations for meeting and travel planners booking or managing a flight now:
Although nonstop flights are not available on all routes, connecting flights double the chances of a delays and cancellations, so planners should consider nonstops whenever possible.
According to DOT statistics, early morning departures have the statistically best chances of arriving on-time. Delays and cancellations increase exponentially throughout the day.
Staffing shortages also are contributing to baggage handling problems worldwide. Consider how those attending meetings can avoid checking bags in favor of carry-on bags.
Nearly all airlines offer alerts about the status of flights, and it's critical to stay up to date this summer. Stay in touch with the airline(s).
Remain pro-active. Check in early online, confirm seat assignments, and ensure your flights are operating on time.
This article appears in the digital-only August 2022 and August/September 2022 issue. You can subscribe to the magazine here.