Danielle Bishop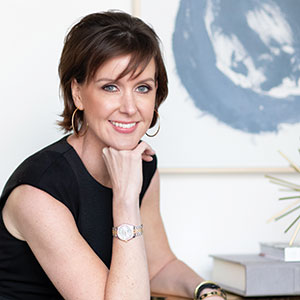 President and Founder, HB Hospitality
Empathy, Active Listening
Best Advice Received: "The more control you have over your day, the happier you will be." "Don't walk away from what you don't want; walk toward what you do want." Those were from my father. From my mother: "Everything is better after a hot shower."
Everest Moment: Hosting our Insurance & Financial Summit December 2019 at Pebble Beach Resorts. We had the full support of the Pebble Beach team. I looked into the audience during opening remarks and saw a room filled with representatives from iconic brands like Kiawah, The Broadmoor, Pelican Hill, Pinehurst, Ojai. But the most amazing part was that I authentically considered all those people friends. What a blessing to be able to do business with people you adore; that is true luxury.
Next Summit: We are redesigning our online community to include an upgraded planner experience for our 5,000 planner members.
Cate Farmer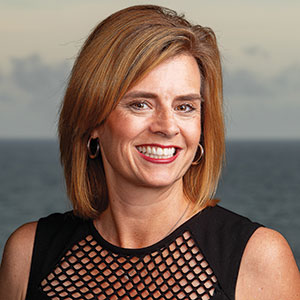 General Manager, Margaritaville Hollywood Beach Resort
Perseverance, Commitment, Heart
Best Advice Received: As a young first-time leader, I was very much a rule follower. Although that's not necessarily a bad thing, I had a great mentor who encouraged me to become comfortable with the ability "to function in the gray." He reminded me that not every challenge was black or white, and the best solutions often came from the creativity and empathy that influenced the resolution.
Everest Moment: Creating, opening and running the flagship Margaritaville Resort has been incredibly rewarding. Being a part of the building and evolution of this to where we are today, a blossoming brand with a strong pipeline of operating and in-construction properties across the United States, Caribbean and Latin America has truly been a labor of love. I am so proud to have been part of the foundation, and it has been challenging and deeply motivating.
Next Summit: I guess it's yet to be revealed; but whatever it is, I am confident it will be fantastic!
Shelley Hodgkinson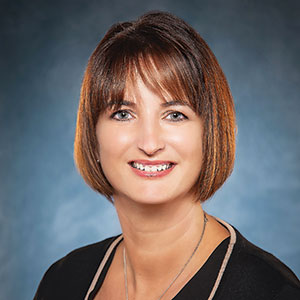 Senior Director, Event Solutions, Walmart
Experience, Collaboration, Focus
Best Advice Received: "Influence the things you can influence." That's where your energy is best spent. I regularly pass this advice on to team members and mentees.
Everest Moment: As a native Brit working for Asda/Walmart for 24 years, I always wanted to move to the U.S. and help create Walmart's annual shareholders' meeting. I'm proud to say I've been in my dream job for seven years!
Next Summit: Be curious, observe and admire those around me in preparation for life's next adventure.
Rhanee Palma, CDME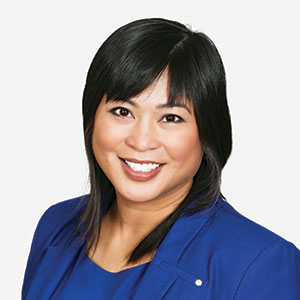 Chief Sales Officer, Visit Oakland
Solutions-focused, Equitable, SMART (specific, measurable, achievable, realistic and time-bound)
Best Advice Received: "Be bold so that you can be stronger than the stigma." My mother always told me to strive to be in a position of power so that you can implement changes that will create more equitable opportunities to uplift marginalized people from systemic inequalities.
Everest Moment: Visit Oakland created the chief sales officer position specifically to promote me. This makes me the first Filipina American to hold a C-level position in the history of Visit Oakland and one of the first in the history of DMOs/CVBs in the United States.
Next Summit: I'm creating a sports commission while driving hotel development and a convention center expansion.
Lauren M. Parr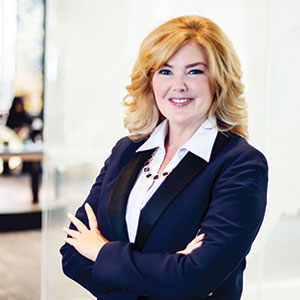 Vice President, Meetings, American Geophysical Union
Collaborative, Strategic, Reflective
Best Advice Received: That as leaders, we should take all of the responsibility and none of the credit. It's far more important to have your team recognized than to seek recognition for yourself.
Everest Moment: I align my experience more with the seven summits analogy. Most recently, working with our scientific community to design and create a full-scale, five-day production celebrating 100 years of Earth and space science at our centennial fall meeting.
Next Summit: Carbon-neutral meetings and travel, not just for AGU, but for the industry.
Kelly Saling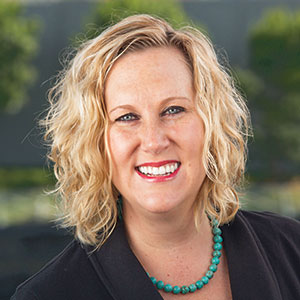 Vice President, Convention Sales and Services, Visit Seattle
Tenacity, Energy, Resourceful
Best Advice Received: "Look before you leap." "Trust that everything will work out, but don't rest on your laurels; always work hard."
Everest Moment: I was up for a promotion when I was very pregnant, knowing it would be a lot of work at a time when I would be taking leave. While I was eight-months pregnant, I was still doing great work. The promotion had me focus on working smarter and to always keep going and see what life has in store.
Next Summit: Build an environment that is attractive to our team and customers alike, all the while getting my little ones to bed nightly.
Leah Taylor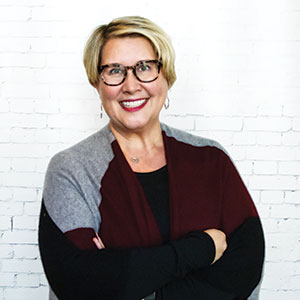 Vice President, Production, LEO Events
Mind Over Matter
Best Advice Received: "Always be authentic, kind, truthful and loyal." "When you meet someone, look them in the eye and recognize that each person is an individual with their own skills, gifts, personalities, struggles and successes." "Always be open to new experiences."
Everest Moment: My life is a wonderful ride of experiences and opportunities. I am proud of the success of producing multiple programs for clients, such as Walmart, IBM and O, The Oprah Magazine, to name a few. Putting together teams, directing creative openers and working with A-list headline talent has been very impactful in my life.
Next Summit: Continued personal and professional growth to be the best manager/supervisor to engage, educate and encourage my team.
Back to the Smart Women in Meetings Awards 2020