Robyn Abbey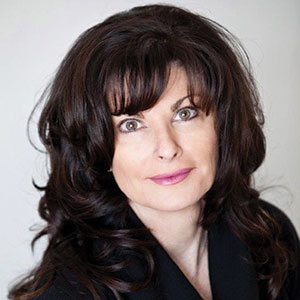 President, Chriselle Management Inc.
Optimism, Strategy, Focus
Best Advice Received: "Understand who you are, what you want to accomplish, and the problems that need solving." "Partner with people who know more than you do, bring out the best in you, increase capacity, and that bring added-value to help you overcome challenges." "A willingness to take risks can mean great results."
Everest Moment: After a successful incentive program in Hawaii, we were notified of a future 50 percent budget cut. Still challenged to create a program to reward, motivate and inspire, we created an award-worthy program in New Orleans. It became the highest-rated incentive program since inception, at half the cost to the client.
Next Summit: Revitalizing our brand and services to lay the foundation for success and continued client satisfaction.
Ana Lilia Borg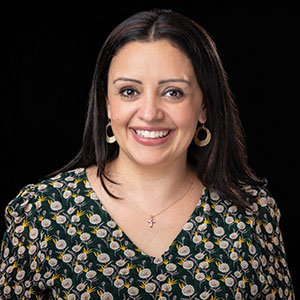 Manager, Event Strategy and Operations, Veritas Technologies LLC
Faith, Experience, Success
Best Advice Received: "Strive for what makes you happy, learn from the bumps on the road and always keep your head high." That is the way you stay positive and look for the good in all things. Be yourself and keep smiling!
Everest Moment: Being nominated as a Smart Women in Meetings candidate. This moment signifies being recognized for my 15 years of hard work and dedication as a meeting planner. I truly enjoy what I do, even with all the obstacles and challenges that I may encounter, because the successes and experience that come from planning and executing events are what most fill my soul and keep me smiling throughout the process, and on a daily basis.
Next Summit: I hope to hold a seat as a board member for a nonprofit organization within the meetings arena. I want to be part of a larger picture and share my experiences and knowledge with others in the meeting planning world.
Sara Brown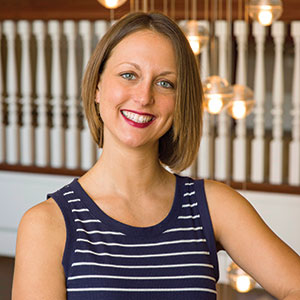 Director of Sales, Inns of Aurora
Honesty, Conversation, Future
Best Advice Received: "Take time for yourself." Adding acupuncture and yoga to my self-care routine, which was until then focused on strength training (more stress), has opened my mind to a much more holistic way of life and wellness. I now take time to relax and enjoy!
Everest Moment: Being promoted to our senior leadership team as director of sales. I established our sales program five years ago with a vision toward expansion into the meetings and retreats market. I have since grown the team and business significantly with national attention and accolades.
Next Summit: Breaking into the incentive market, utilizing our expansive spa, on acres of lakeview farmland, with dedicated group spaces.
Jennifer Carlisle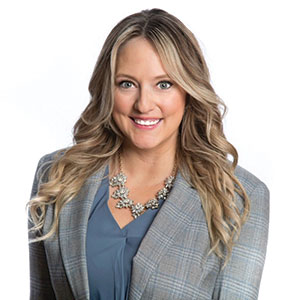 Director of Brand Marketing, 360 Destination Group
Motivated, Passionate, Strategic
Best Advice Received: My mentor, Jill Page, told me when I interned for her at age 16, "You cannot make sense of nonsense." There hasn't been a day that has gone by since that I haven't referred to this mindset. Rather than get caught up in the nonsense, I pause, reflect and strategize.
Everest Moment: Almost five years ago, at the age of 30, I heard the words, "I'm sorry, we were wrong. Jennifer, you have thyroid cancer." It was in that very moment that I had to dig deep, kick cancer's butt and thrive in my career in hospitality.
Next Summit: I plan to scale the VP Summit with 360DG within the next two years.
Karen Christensen, CMP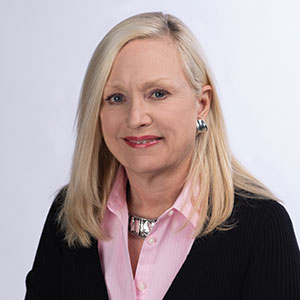 Vice President, Global Sales, Hosts Global
Listening, Discussion, Solution
Best Advice Received: My mother has always given the best advice, and what has guided me daily are her words I hear in my head: "Treat everything as your own, and give your best effort to all you do." These words are meant for all parts of my world—personal and professional.
Everest Moment: The journey I have experienced with my children has mentored me to appreciate all around me. This has led me to appreciate any mentorship I have been able to offer others and validates the passion I have for our industry.
Next Summit: Staying present to value everything around me, and appreciating the moment.
Robyn Davis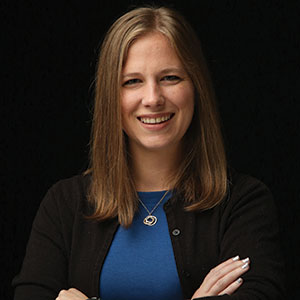 Trade Show Trainer/Consultant, Exhibitor Education by WINH
Preparation, Positive-Thinking, Persistence
Best Advice Received: Growing up, one of my teachers wrote this in my yearbook: "And, if you ever truly apply yourself, watch out!" He meant that even though I could coast through school and succeed, I could have also tried harder and accomplished even more. Basically, I should set my own bar for success.
Everest Moment: One of my favorite professional accomplishments was my first keynote presentation at the SHOT Show Exhibitor Academy (well known as a top preshow exhibitor event) last year. I was proud to hear attendees continue referencing my points throughout their event and prouder to be asked back to teach them more.
Next Summit: My focus is expanding the reach of my new, award-winning Small Group Training Program.
Courtney Freeman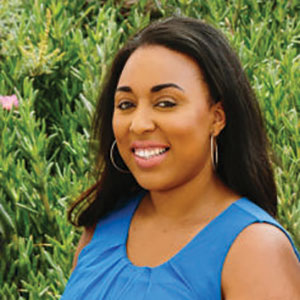 Group Sales Manager, Visit Oxnard
Just Keep Swimming
Best Advice Received: "Always take a moment to smile and say 'hello' to other employees as you're walking through the building." In the hospitality industry, it takes everyone from the general manager to cleaning staff to make sure groups have a successful program, so this small acknowledgement shows that you appreciate every employee.
Everest Moment: Working for a DMO was my dream job, but I thought I needed to be further along in my career to be considered. I saw my current position posted, applied anyway and trusted that my skills were strong enough for an interview. I got the job—and I love it!
Next Summit: I will be spending the year training for a 5K in Oxnard, California, in December.
Pam Gilbert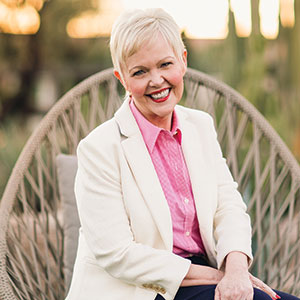 Director of Sales and Marketing, Fairmont Scottsdale Princess
Belief, Courage, Resilience
Best Advice Received: My mother repeatedly told me to dream big and then truly commit to make my dreams come true, despite obstacles. It's hard not to give up when first attempts fail and others doubt, but I've learned that with resilience, persistence and innovation, you can make the impossible possible.
Everest Moment: Upon arriving at the Princess a decade ago, the hotel was in financial crisis and in critical need of a new strategic plan to activate and bring this resort back to its iconic status. Just a few years later, we expanded and developed legendary events brought to life by employees with a hospitality heart to move its performance to No. 1 in the market, brand and ownership portfolio.
Next Summit: Be a leader in innovating changes to traditional sales and event practices in this new digital world.
Janice "JJ" Jackson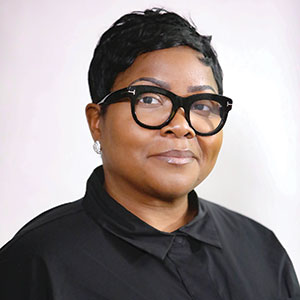 Event and Meeting Manager, NFL Players Association
Vision, Trust, Sacrifice (same mantra as Kobe "Black Mamba" Bryant)
Best Advice Received: "Yes is the answer, now what is the question?" This viewpoint has developed within me a strong ability to be resourceful. Going into any event knowing "no" is not an option forces me to be resourceful, patient, flexible and knowledgeable.
Everest Moment: I start the day with a spirit of gratitude. Whenever I can inspire and impact others by creating experiences and events that are impactful and meaningful—where empathy and humanity are never forgotten—is beyond this world for me and the high achievement I strive for daily.
Next Summit: An avid traveler who loves The Sound of Music, I'm planning an epic trip to Germany and Austria this spring.
Mary Kreins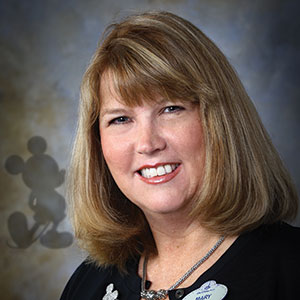 Senior National Sales Director, Disney Meetings & Events
Collaborative, Strategic, Transparent
Best Advice Received: "Always take care of your team." Amazing leaders have taught me to inspire and lift our cast, clear hurdles so they can shine, lead through the challenges, embrace fun and celebrate often. I strive to be the leader who will spark them to lead their own teams.
Everest Moment: In 2016, when I was selected for this role. As a first-time leader, I had to lift my vision and create inspiration for this incredible team. Every day something new is around the corner—unique opportunities to make an impact on our cast and our guests in meaningful and memorable ways.
Next Summit: The Walt Disney World 50th Anniversary in 2021! It will be a spectacular experience for our guests.
Jamie Land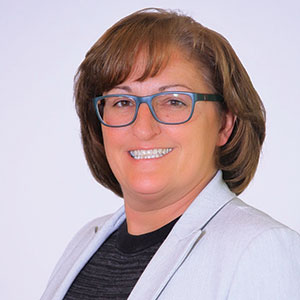 Director of Event Management, JW Marriott Resort & Spa Las Vegas
Tenacious, Strategic, Receptive
Best Advice Received: "Teamwork is like a bank account…it requires withdrawals and deposits to maintain balance." If you are helpful and loyal to your associates, you will deposit plenty of funds into the account, and when it comes time to make a withdrawal, the assistance you seek will be waiting and available.
Everest Moment: While following in my family's footsteps and obtaining a degree in medical science, I worked at JW Marriott Las Vegas. Truly inspired by the experience, I found the courage to leave my medical degree behind and follow my true passion, which is a challenging, yet rewarding, career in hospitality.
Edie I. Leibman, CIS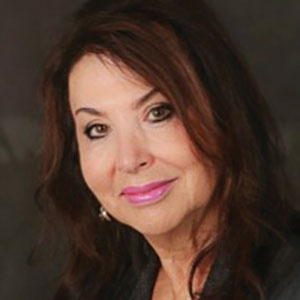 Principal, LPC Consulting, LLC
Patience, Focus, Positivity
Best Advice Received: My mentor once shared this quote by Louis L'Amour: "The only thing that never changes is that everything changes." This was so meaningful to me, as it has applied to both my personal and professional life.
Everest Moment: Overcoming a severe depression following the death of my mother and being diagnosed with breast cancer within two weeks of each other. Never did I think l would re-emerge from such darkness and go on to have a successful career, let alone be nominated for this award.
Next Summit: Trek to Tibet and encounter the Dali Lama, for a life-altering experience.
Stefani Mazer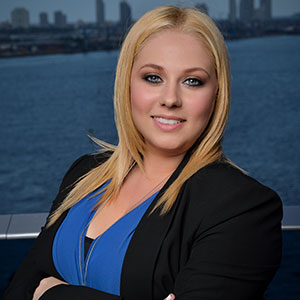 Senior Convention Services Manager, Kimpton Epic Hotel
Plan, Persevere, Keep the Optimism
Best Advice Received: "To create something exceptional, your mindset must be relentlessly focused on the smallest details."
Everest Moment: Strategizing with sales in order to make sure all visiting NBA teams were staying at Kimpton Epic rather than the competition when they were in town to play the Miami Heat. Once we had an ongoing relationship secured with NBA clients, I did the same with MLB clients, which has resulted in sports representing 10 percent of the hotel's overall group revenue.
Next Summit: A full hotel buyout for the months of February and March following the Super Bowl.
Amy M. Pettigrew, MPA, CMP
Director, University Advancement Events, The Catholic University of America
Patient, Thoughtful, Resilient
Best Advice Received: As a proud NC State alumna, words that were engrained in me early in my college years that have stayed with me and helped me personally and professionally, are from the late Coach Jim Valvano (Jimmy V): "Don't give up… don't ever give up."
Everest Moment: I planned a summit for the Governors Education Policy Advisors in Little Rock, AR. In addition to planning hotel & meeting logistics, this summit had numerous moving pieces including working on a sponsor event, presenting a custom Sesame Street presentation, coordinating with civil rights icon, Minnijean Brown-Trickey and working with President Clinton's office, the Little Rock's Mayor's office and the Arkansas' Governor's office. Unexpectedly, a hurricane impacted multiple attendees/speakers travel and quick changes were necessary. Despite the weather incident, the meeting was very successful and all attendees had a positive experience (including the ones who had to stay in-house for numerous additional nights due to the hurricane).
Next Summit: Catholic University is embarking on a "road show" for our "Light the Way" Campaign. This will include planning and executing high caliber, cross-country, large-scale events, each encompassing the spirit of the city the event is hosted in.
Sarah Reynolds Lasser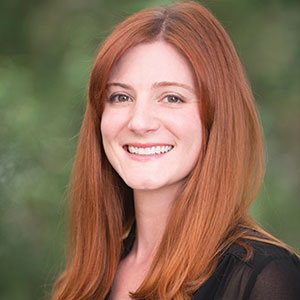 Senior Director of Business Development, Aspen Chamber Resort Association
Optimism, Persistence, Diplomacy
Best Advice Received: I was advised to choose a place you want to live and find whichever jobs will allow you to stay there, or find a company you want to work for and be willing to move wherever they ask. I have created a career that allows me to live and represent one of the most beautiful places in the world.
Everest Moment: Finding balance and adjusting the expectations I have for myself as a working mom. The balance between personal and professional life is challenging. It takes strength and patience to accept that my responsibilities have competing demands for my headspace, energy and presence.
Next Summit: I am focused on supporting my team members to raise them up as future leaders.
Kris Ritualo
Senior Program Specialist, AARP
Dialogue, Conversation, Feedback
Best Advice Received: "Soar high."
Everest Moment: When I am out sharing information in the older community about caregiving and fraud.
Next Summit: Helping older adults live their best life through education.
Brandy Szarka-Jones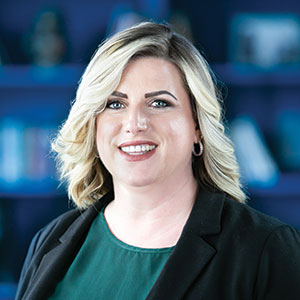 Director, Group Sales, The Claremont Club & Spa, A Fairmont Hotel
Calm, Innovative, Patient
Best Advice Received: "You are in your role for a reason." "Always stay true to yourself and your beliefs. Have faith in yourself and your abilities." "You may not realize it yet, but you got this!"
Everest Moment: On a personal level, seeing my children grow into amazing adults, conquering goals and achieving their dreams. On a professional level, watching my team succeed, whether in career growth, winning an award or hitting revenue goals. And yes, achieving Presidents Circle for two amazing companies is pretty Everest, too!
Next Summit: There are too many, but I plan to conquer the work/life balance while I climb.
Kyrsten Solusod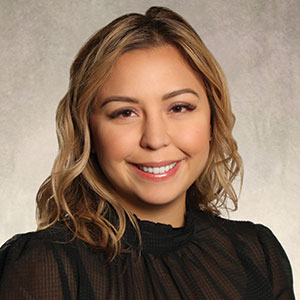 National Account Manager, Live Nation
Adaptability, Focus, Progress
Best Advice Received: "I've learned that people will forget what you said, people will forget what you did, but people will never forget how you made them feel." (Maya Angelou)
Everest Moment: I always dreamed of one day having a job where I could merge my passion for travel and people; that dream became a reality when I joined Live Nation Special Events! Each day, I have an opportunity to meet with countless people and build relationships all over the world.
Next Summit: Learning a new language! I'd love to learn German or Italian.
Gail Stein, CMP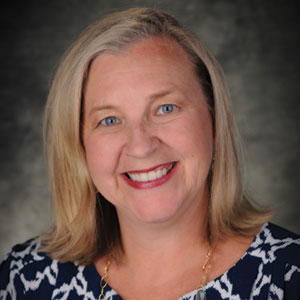 Senior Offsite Meetings Manager/BCD Meetings & Events
Strategic, Problem-solver, Level-headed
Best Advice Received: "When you are presented with an obstacle or challenge, always stay cool, calm and collected and strategize for the best outcome."
Everest Moment: My Everest moment is being given the opportunity to return to BCD M&E for my second act. I am fortunate to be able to work virtually and maintain a work-life balance that meets my goals personally and professionally.
Next Summit: My goal is to move into a purchasing operations manager role and manage a team.
Sydney Wolf
Director of Sales, metroConnections
Perseverance, Grit, Creativity
Best Advice Received: A client-mentor once advised me to "never grow up"–a poignant sentiment, given the industry we work in. Engaging a child-like spirit, sense of wonder and adventure in what we do every day keeps our jobs fun, creative and light-hearted. That, and only use one exclamation point per email.
Everest Moment: I've hit my stride in establishing work-life balance over the last 14 months. I'm proud that I've been able to continually grow in my career and succeed professionally, yet prioritize fitness and a healthy lifestyle while losing 110 pounds and transforming my life!
Back to the Smart Women in Meetings Awards 2020