Harpreet Atwal
Event Manager, Executive Platforms, Inc. and Member of the Board, Social Media Strategist,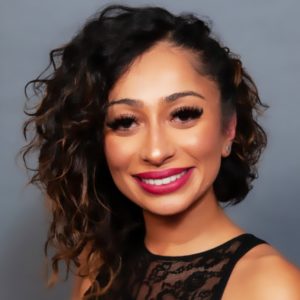 Meeting Professionals Against Human Trafficking (MPAHT)
Versatility, Zeal, Vision
Advice for My Jan. 2020 Self: Dear Harpreet of 2020, there is much value in seeking assistance sooner than later. It goes without saying there is merit in weighing into your community for support or more importantly, to give support to those in need. The collaboration between planners and suppliers will aid in our survival as we move through the pandemic to the other side. It is now 2021 and the prevalent strength of our industry is overcoming the adversity. Working side by side, we will continue to do so. It goes without saying that we are all in this together and stronger as a community.
Pandemic Lesson: While reminiscing over the last year, I discovered that I had gained a deeper understanding of events at the level of deconstruction. As many of us planners had to zig-zag and quickly adapt, this was the most useful of skills. I found that each event was like a puzzle which encompassed different aspects and pieces that came together symbiotically to create the final product. As such, I realized that if I could put the pieces together to create the final puzzle, I was able to successfully decipher the steps required to take the puzzle apart.
Heather Black Cosgrave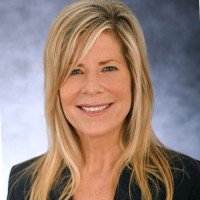 Director of Customer Engagement & Operations, Soundings Connect
Positivity, Altruism, Adaptability
Advice for My Jan. 2020 Self: Slow Down. Take the time to explore your inherent talents and exercise your developing strengths. Continue to concentrate on those around you. Champion your peers, laugh a lot because your joy and positivity are infectious. Think with your heart, follow your dreams and encourage others to do the same. Treat every human being as you would like to be treated and have the strength to support and the love to give unabashedly and authentically. And always grab Clorox Wipes, Toilet Paper and Casamigos Blanco no matter if you need them or not! 
Pandemic Lesson: As meeting professionals, we have unique strengths and skillsets that make us adaptable and resilient. I started a new position during the pandemic that was very different than any role I have done in the past. While it was intimidating at first, I quickly realized my past experiences and inherent strengths prepared me for the challenge. I encourage all event professionals to push themselves out of their comfort zones and to explore different opportunities in the new world of events. You will be surprised by the value you can bring!   
Dana Fier, CIS, CITP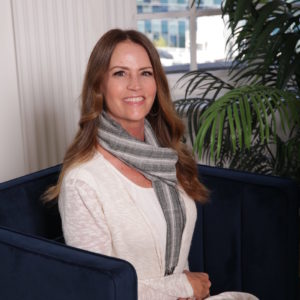 Senior Conference Planner, Pacific Life Insurance Co
Always Remain Flexible
Advice for My Jan. 2020 Self: Keep your head up and your eyes and ears wide open. Things are about to change in a blink of an eye. You will need to keep your wits about you and stay on top of all the challenges that lie ahead. However, enjoy the small moments that come along as well. Things might seem very negative at times, but there will very strong positives to embrace.
Pandemic Lesson: 2010 was a huge growth opportunity for me. I learned what "Force Majeure" really meant and best practices on how to work under extreme circumstances. Keeping relationships strong with my partners (clients, co-workers and vendors) has always been important, but it's even more vital when it's done virtually. Those bonds are the keys to success in this industry. Working together to achieve our common goal is paramount. There's a lot in this big old world of ours that we can't control. I learned to relax and enjoy all the beautiful things that come my way!
Melissa Friedman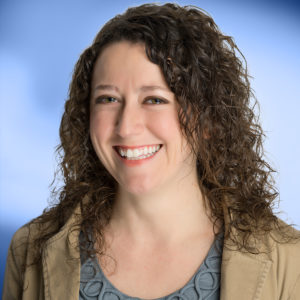 Senior Manager of Meetings and Events, NHS Global Events
Self-Confidence, Acceptance, Flexibility
Advice for My Jan. 2020 Self: Life is about to surprise you. Everything you've planned will need to be rescheduled, reevaluated and redesigned (possibly multiple times!). Take time to educate yourself on new technology. Stay up to date on health and safety precautions. They'll change constantly, but are incredibly important. Remain dedicated to the industry. There will be countless challenges, but ultimately the next year will reaffirm this is where you belong. And lastly, invest in a strong internet connection, a comfortable home office chair and a lot of athleisure wear. Trust me, these things will make the next year as comfortable as possible!
Pandemic Lesson: Our industry was impacted quickly and drastically by the pandemic, so I needed to adapt my approach just as quickly. However, short-term flexibility could not diminish the importance of long-term strategy. Strategic planning has never been more necessary. When planning a virtual meeting, I now consider both how the technology will work for that meeting as well as how it could be used to improve meetings in the future. Through this approach, I developed a broad strategy that will allow me to thrive in an ever-changing environment and give my clients the best experience going forward.
Dallas Marudas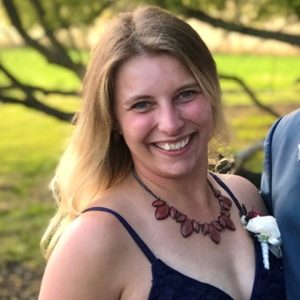 Sales Manager, Hilton Denver Inverness
Confidence, Empathy, Integrity
Advice for My Jan. 2020 Self: The road ahead is going to be challenging, but take a deep breath and know that everything is going to be okay. Without challenge there is no growth. This too shall pass, and you will become stronger and more perceptive than ever. You are not in this alone, and we will all get through it!
Pandemic Lesson: I learned how to adapt to an opportunity or situation and become more of a leader. During these unprecedented times, I feel that it's important to do right not only by the customer but by my ownership team. It has been a privilege to be able to work during the pandemic and do my part in helping bring back staff, and I am beyond grateful for that and to continue to grow during these difficult times.
Jenny Ng, CMP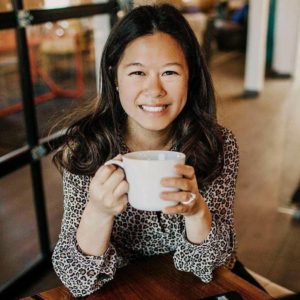 Event Planning Senior Manager, National Co+op Grocers
Persevere, Grace, Reimagine
Advice for My Jan. 2020 Self: I would tell myself to continue to learn how to be an active ally, speak up and take action for racial and social justice. As a meeting planner, I can help make changes and create inclusive and diverse events. This starts by having uncomfortable conversations, being committed to actions and checking in on actions and implications.
Pandemic Lesson: The pandemic created many hurdles which taught me to get back up and persevere. I learned a lot about giving myself and others grace as we navigated in the virtual world. I learned to reimagine our events so that the virtual experiences are engaging and inclusive while still providing good attendee experiences. All of these made me more resilient and ready to handle challenges moving forward.
Christine Ricci, MBA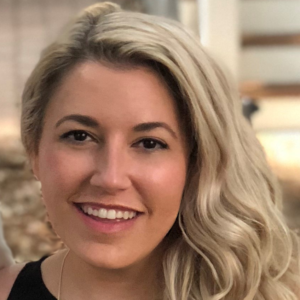 Event Technology Administrator, Franklin Templeton
Pushing Thru Vulnerability
Advice for My Jan. 2020 Self: Listen when you say to yourself: "you can do this." Spend more time saying that than questioning and doubting yourself. You don't have to be amazing at everything—that's why you have a team. Your weakness is a chance for someone else to show their strength. Don't feel bad for working too hard or too much. Define what success feels like and work as much as you need to get there. Be kind to yourself. Listen to more Lizzo—trust me, she gets it. Feel your feelings, but know that everything is going to be OK.
Pandemic Lesson: I'm so much more capable than I ever imagined. I always find a way to say, "yes" even if I don't really know what I'm doing. I tell myself to figure it out and I do. But 2020 was different—big challenges that needed big solutions. I was throwing out big ideas and volunteering for everything with no idea how to do any of it. It wasn't easy, but I figured it out and got things done. Our events were compared to news broadcasts and people were "meeting again." With every success, I push myself further than last time.
Rachael Romig
Senior Director, Events and Special Programs, Greater Reading Chamber Alliance
Collaboration, Risk, Positivity
Advice for My Jan. 2020 Self: This is your year, Rachael. It's going to be a shock at first, and you'll doubt yourself, but your creativity and love for brainstorming and working with others will serve you well. You wanted to shake things up right? It's time, because soon there will be no rules. Your colleagues and those around you are going to look to you to make "it all" happen. It'll take extra planning, but that's where you excel. And guess what? You do make it all happen. And you bring others along with you to ensure they don't get left behind.
Pandemic Lesson: There is absolutely no reason why things can't change. However, there are many people who run from the change, so you must be mindful of not losing them for the future. You must take extra steps to bring them along. This is a longer road, but without everyone, you lose what you've built…so take the extra time, discover more about the person, the group…and help them in their specific way. Adaptability is not a skill everyone possesses, risks aren't taken due to fear of the unknown, so it is my charge to guide others to what the future holds.
Melanie Smith, CMP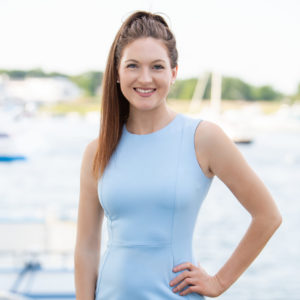 Marketing Events & Programs Executive, Amadeus
Opportunity, Evolve, Intention
Advice for My Jan. 2020 Self: Move with intention. Communicate with clarity and transparency, over-communicate and always close the loop. Share your knowledge and expertise. Empower and encourage others. Look for and welcome opportunities that present themselves in moments of change. Evolve your role, programs, and environment to exceed expectations on those opportunities.
Pandemic Lesson: Meetings, events and hospitality influence business in powerful ways. Our roles, at their core, are about bringing people together: connecting, engaging, building them up and making them feel welcomed and at home. In a world where we are all at home, we draw on our creativity and proactive nature, and find ways to keep people connected. We connect ideas in the same way. Sometimes when we bring those ideas forward, even in an early stage, we create new opportunities that make an impact.
Dawn Walton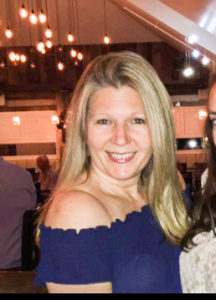 President, Total Event Solutions, Inc.
Flexibility, Determination, Acceptance
Advice for My Jan. 2020 Self: After surviving this past year, the best advice I can give myself is to take each day as it comes. With so much change and disruption, I need to focus on staying healthy both physically and mentally. As much as I am a planner at heart, and love to plan out my every move for the week, month or even year, I need to focus what is important now. I am thankful for what I have in my life and I want to make the best out of each day because you don't know what's going to come next.
Pandemic Lesson: I learned that when things change as drastically as they did this past year, you too have to change. I was very reluctant at first to change my business model. I lost so much work due to the Covid shut down. I was frustrated, and almost resentful, that everything was going virtual. But after some soul-searching, I reinvented my business model and adapted to the changing industry. It led me to great things and a new chapter in my life. After 20 years of running my business a certain way, last year taught me a great deal about flexibility, endurance, self-promotion and adaptation.
Back to the Smart Women in Meetings Awards 2021