Cathy Breden, CMP, CAE, CEM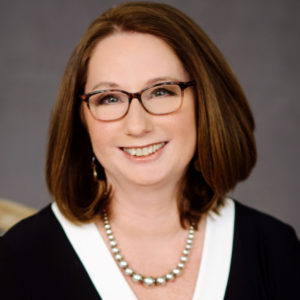 Executive Vice President and COO, International Association of Exhibitions and Events (IAEE) and CEO, Center for Exhibition Industry Research (CEIR)
Patience, Perspective, Organize
Advice for My January 2020 Self: You need to keep what is happening in perspective. You can't control it, so learn how to work with the situation. You had these great plans for 2020; now throw them out and start from scratch. Focus on how IAEE can best serve its members and what they need now! Focus on that first. Don't jump to conclusions too quickly, but don't wait too long either. Oh, and that event cancellation insurance your CFO had purchased for IAEE Expo! Expo! and the CEIR Predict Conference…you will be happy pandemic insurance was included!
Pandemic Lesson: The pandemic has helped me to slow down. Working from home has actually helped with work/life balance. With no travel, I've been able to focus on fitness and have come to love Club Pilates, where the reformer machines are safely distanced and masks are required. Other than the few months the club was closed, I've been taking five to six classes a week, and am physically stronger and more mentally balanced. In fact, I'm on my way to my 500th class! 
Tahira Endean, CITP, CMP, DES, CED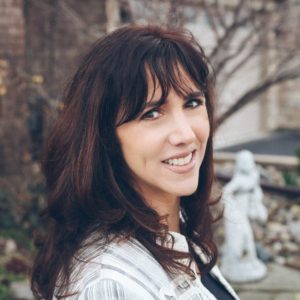 Head of Events, SITE global
Breathe, Empathize, Connect
Advice for My Jan. 2020 Self: When you get to spend a year at home with your (version of) family, consider it a gift. When you can hug someone, do. Rest when you can, sleep when you must. Anywhere you go in the world, try the chocolate.
Pandemic Lessons: Courage is inside, not outside of us and like kindness, it can be shared liberally. Vulnerability is not weakness. Build healthy habits; we just get one body to live in forever. Spend time where it matters, for me that is with nature, friends, books and designing experiences. Patience, we are all finding this hard. Not learning a new skill this year doesn't mean I failed. Just ask, the answer might be yes. I must exercise creativity, for me it is as necessary as breathing and brings joy.
Victoria L. Hettleman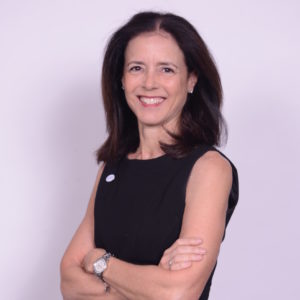 Senior Vice President, Sales, ALHI
Respect, Optimism, Flexibility
Advice for My Jan. 2020 Self: Take nothing for granted, not your family, friends, co-workers, clients or the job that you love. Continue finding the positive in every situation. Remember the importance of surrounding yourself with people who push you to be your best and support you when your best self is absent. Focus your energies on how you respond to that which is beyond your control. Keep it simple. Rise above the chaos, ignore the negative noise.
Pandemic Lesson: The pandemic was no one's choice. Everyone has stories of challenging times they continue to navigate. I've learned to take even more time to listen, ask questions, and commit to leaving a conversation smarter than I was when it started. Facing this crossroad, I chose the path to create opportunities. I believe that attitude determines your direction. There will be obstacles to overcome and mistakes made. By taking risks, and always willing to try something new, maintaining ambitious goals is still feasible. Most importantly, I'm proud that our ALHI Leadership has committed to being part of the conversation to bring our industry back.
Laurie Knapp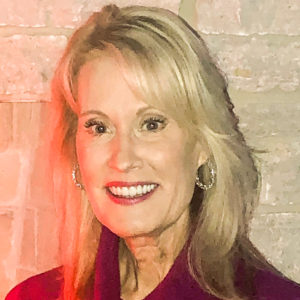 Chief Growth Officer, PRA
Empathy, Humor, Honesty
Advice for My Jan. 2020 Self: It's time to listen intently, weigh the options and ultimately embrace change. It is going to be a time to empower the people around you and surprise them, in a good way, because they will need it. Invest in yourself to build new skill sets but also allow time to recenter and create balance. And finally, the industry is going to face significant challenges, but we need to believe in science and technology to build better practices moving forward.
Pandemic Lesson: Market disruption happens; be the driver of innovation by moving to a startup mentality and approaching threats in business with agility, creativity and forward-thinking solutions. The need for new products, services and business models was critical as we moved through the pandemic. Seizing that opportunity will bring stability and significant returns to your organization. Reflect often! Stay in touch with what is and isn't working in your business and in your personal life. Make changes as needed and keep the balance between the two to stay healthy and happy, so you can thrive. Be thoughtful and show kindness and gratitude every day!
Michelle Mason, CAE, FASAE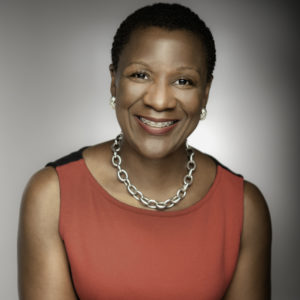 President and CEO, Association Forum
Adaptable, Proactive, Thoughtful
Advice for My Jan. 2020 Self: As you navigate the next 12 months, you will encounter what are perceived to be setbacks and a massive amount of uncertainty. You will be tested and challenged like nothing you have experienced before. Hold to your values and truth. Know that every setback is a set up for something better.
Pandemic Lesson: This last year, I have learned that our country is more divided than I realized. I have learned to elevate my leadership voice and platform to articulate the importance of a welcoming environment where people feel valued and uniqueness is celebrated in an authentic manner to create a sense of place, belonging and community. Diversity, equity and inclusion are unifying pillars for a civil democracy.
Yulita Osuba, CMP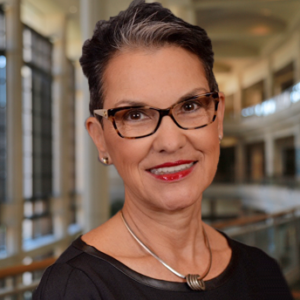 Deputy Director, Orange County Convention Center
Flexibility, Innovation, Trust
Advice for My Jan. 2020 Self: Trust your team and your leadership. Together, we are stronger and are able to accomplish more. The team at the OCCC is the most dedicated in the industry and with our world-class facilities, the OCCC is has taken the lead in our industry's economic recovery. At the OCCC, we continuously deliver on our promise of excellence and hospitality to clients, employees, visitors and residents.
Pandemic Lesson: These unprecedented times have put our strength to the test, but our community and the Center has proven to be more resilient than ever. We continue to work hand-in-hand with our community and local government partners to make sure that International Drive and the OCCC is ready and prepared for attendees and exhibitors when they return.
Jennifer C. Squeglia, CMP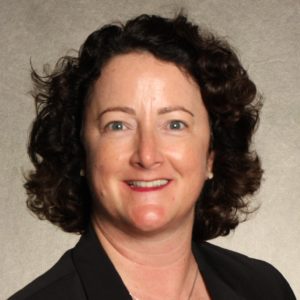 Owner/Independent Meetings Professional, RLC Events
Gratitude, Collaboration, Flexibility
Advice for My Jan. 2020 Self: Work hard. Have fun. Be nice. Play fair. Dream big.
Pandemic Lesson: On a professional level, I gained strength from the true spirit of partnership, collaboration, and empathy–never has it been more valuable. In this close-knit industry, our colleagues quickly become friends and 2020 brought us closer together as a community. I am grateful for the support and caring of each other. This sustained me daily and still does. On a personal level, I learned the importance of taking time for myself, focusing on my well-being and good health. Each day, I exercise in the fresh air and plan healthy meals.
Nanci Parks Gage, MBA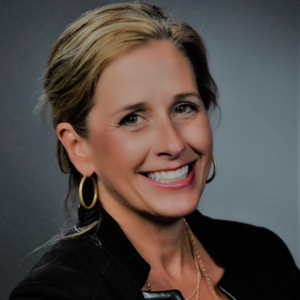 Advisor, Proton Therapy Partners
Strength, Adapting, Optimism
Advice for My Jan. 2020 Self: You're going to be challenged more this year than any other, in ways you can never imagine: your tenacity, reasoning and composure are key. Your optimism will be a life safer. Be ready to share it and then prepare to get challenged when you do. Don't worry about the dress or hotel room block for your son's wedding and fine tune your wedding planner and décor skills. Don't beat yourself up over spending more time with your family and being at home. Figure out the best angle for video conferencing, buy another lamp for your office and wait to book flights.
Pandemic Lesson: I say I'm a Weeble (dating myself): "Weebles wobble, but they don't fall down!" In popping up continually last year, I learned: breathe, relax and don't focus time or energy on things that are out of my control/can't change. Plans C, D and E are just as important as Plan B. I like and need down time more than I knew and need to make it a priority. All my resilient traits built up over my life experiences were more valuable than I knew. Being able to turn negatives into positives is annoying to some, but don't give up.
Stephanie Naegele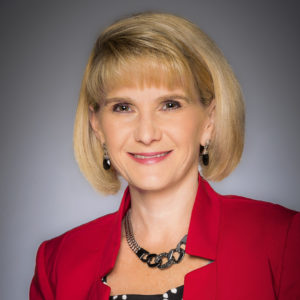 Vice President of Sales Operations, Visit Orlando
Adaptability, Collaboration, Compassion
Advice for My Jan. 2020 Self: While no one could anticipate the challenges that would arise in 2020, we have been through many unexpected situations before and come through the other side. It is important to remain calm, be flexible and show compassion. Be honest and open about the impact on the business with your team and changes needed to move forward. Take time to breathe, appreciate the little things and most definitely take a break when it is needed. Focus on what can be changed, rather than what cannot. And encourage others to do the same.
Pandemic Lesson: Reflecting on the last year, we focused on two key concepts: collaboration and communication. Together with the Orange County Convention Center (OCCC) and premier healthcare system Orlando Health, we launched a groundbreaking medical concierge program to provide medical resources for planners hosting their events at the OCCC. This collaboration has yielded great results for live events, providing assurances for planners and attendees. We also ramped up communication to keep everyone—from planners to leisure visitors—updated on the destination's enhanced safety guidelines through our websites, e-newsletters and social media channels, including the latest from Orlando's theme parks, airport, hotels and more.
Jeanne D. Procope, MTA, CMP, DES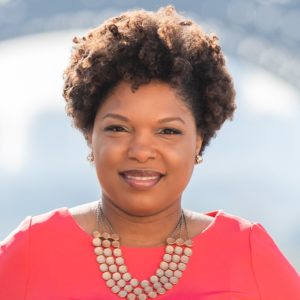 Senior Director, Conference Strategy, The American Institute of Architects
Adaptability, Steadfastness, Curiosity
Advice for My Jan. 2020 Self: I would tell her "Don't be afraid of the discomfort that change will bring this year. Lean into that discomfort as it is an essential component of your growth process. Be authentic, move purposefully and rely on your foundation to give you strength to overcome the personal and professional challenges that will emerge this year. Take this opportunity to invest in your wellbeing because burnout will creep up unexpectedly. Nourish yourself physically, mentally and spiritually so you can stand strong and face every punch and blow 2020 will throw your way.
Pandemic Lesson: I learned that I need to put God first, cherish family and friends, and decide what impact I want to have on my community. I learned that change and uncertainty are great opportunities should I choose to recognize them as such. I learned that I can step into the unknown and have the confidence that I will be just fine. I learned that change is cyclical and inevitable and the best way to evolve is to focus on the future. The pandemic has been tough on all of us for sure, however, it has given me an opportunity to pause, reflect and adjust. This is making me a much better person, spouse, mother, friend and colleague.
Danielle Purfey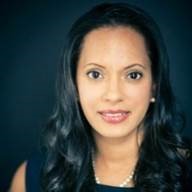 Executive Director, Events & Meetings, KPMG LLP
Preparedness, Awareness (of the Big Picture), Wellness
Advice for My Jan. 2020 Self: Set your intentions and show up every day in every area of your life with good resolve and an action plan. Do the best you can with the information that is available to you. There will be enormous changes that will come with just about the same amount of warning time as a tsunami—some, but not enough. Know that some of those changes, in work and in the culture, will push you to the limit, but from difficulty will also come moments of grace from unexpected places. Cherish those and trust that they are the truest moments.
Pandemic Lesson: Leading the KPMG Events & Meetings organization, the first pandemic lesson I learned was "hustle and pivot," as we named it. We had just completed a departmental transformation that had been two years in the making. We transformed again in under six months. Team members changed roles, acquired skills and became leaders in the new landscape, delivering platinum-standard virtual events. The pandemic did not come without personal cost—perhaps the more profound lesson is to honor and value the individual and her/his unique circumstances and gifts. Without such diversity of experiences and understanding of our people, we could not have succeeded as we have.
Back to the Smart Women in Meetings Awards 2021