Regional industry leaders share their dramatic recovery and reopening paths
California hotels and convention centers are once again welcoming groups to long-shuttered ballrooms and patios. How did beloved Southern California destinations fare during the long pandemic drought? Smart Meetings brought together representatives of leading destination marketing organizations from Los Angeles, Huntington Beach, West Hollywood, Anaheim, Long Beach and Irvine to talk about the shifts over the last year.
These "natural competitors" came together during the last 15 months to share information and support each other as part of the West Coast DMO Alliance and a joint video road show. Listen in as convention and visitor bureau (CVB) leaders discuss how they made it through—and what they learned to position them better to meet the needs of meeting professionals looking to get back to business.
A Rebound
After a year of decimated budgets, furloughs and layoffs, CVBs are cautiously planning how they want to rebuild. "We are lean and mean," said Bryan Churchill, vice president of hotel sales with Discover Los Angeles, who calculated that the pandemic had a $23 billion negative impact on the city, wiping out one in three jobs and erasing $2 billion in tax collection.
The year was marked by difficult cuts, including a new international sales team. "It was an incredibly emotional and difficult business time," he said.
Now, small meetings and citywides are coming back concurrently, with the drive market leading the way. "As go consumers, so go groups," he said. Los Angeles County has marked 13 weekends of more than 70 percent occupancy, with the last two weekends over 80 percent. "We are encouraged by the increase in lead volume for groups," he said.
That gut-wrenching roller-coaster ride was familiar to Junior Tauvaa, Chief Sales Officer of Visit Anaheim, where Disneyland Resort and Anaheim Stadium suddenly padlocked their gates in 2020 and finally reopened in early June. "The dramatic loss of occupancy changed people's minds about the importance of Disneyland on the economy," he said.
The destination pared down to a small recovery team, prioritizing attitude and people who could perform multiple jobs. "Our organization feels like a start-up. We have a clean sheet of paper and are figuring out what we will look like," he said. To start, he is planning to move people into markets closer to clients to more efficiently tell the destination's story.
Anaheim Convention Center's first major convention will land in August with a planned 17,000 people.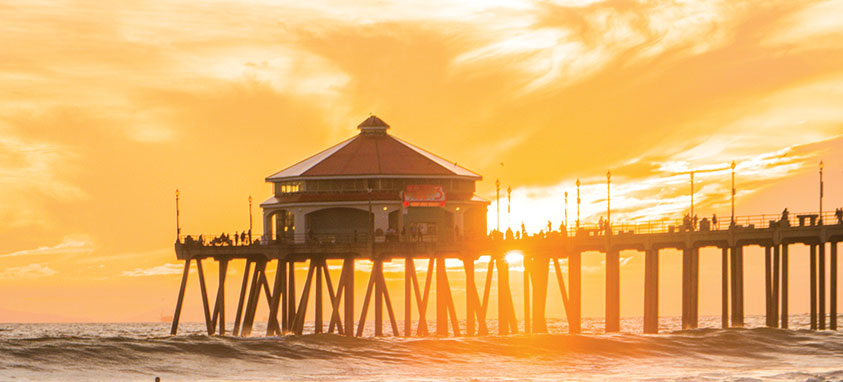 Thanks to a quick pivot to promote the drive market looking for a beach escape, John Ehlenfeldt, executive vice president of Visit Huntington Beach, described how his city went from limping along with weekend occupancy hovering around 50 percent last summer to an increase in demand that is leaving many properties struggling to hire housekeeping and culinary staff. "Hotels are monitoring carefully, so they can continue to deliver five-star service," he said.
Similar carnage was witnessed in Long Beach, where Joseph Jenci, Long Beach Convention and Visitors Bureau senior vice president of sales and administration, watched the largest hotel in town simply close its doors. "The whole thing was super scary," he said.
The destination called on its reserves and started producing television-quality virtual events. It also took in migrant children, a move that added 900 paying guest rooms to the city nightly to accommodate all the people associated with the operation.
Long Beach is now ahead of pace for group business in the years 2023-27. Why? Because of all the meetings that moved from 2020.
Tom Kiely, president and CEO of Visit West Hollywood was candid about how, as an urban destination, his small city really struggled. "The return of international, film and production business will be important; smaller groups will be important for us," he said.
In the meantime, his team is encouraging hotels to think outside the meeting space box by adding a 100,000 sq. ft. tent in a parking lot or planning a drive-in event, for example.
In Marina del Rey, Convention and Visitors Bureau CEO Janet Zaldua was appointed to serve as a member of the Los Angeles County Economic Resiliency Task Force representing the restaurant and hospitality sector. "It was important for Los Angeles County Public Health to take into consideration the views of businesses providing access to the ocean and marina," she said.
Silver Linings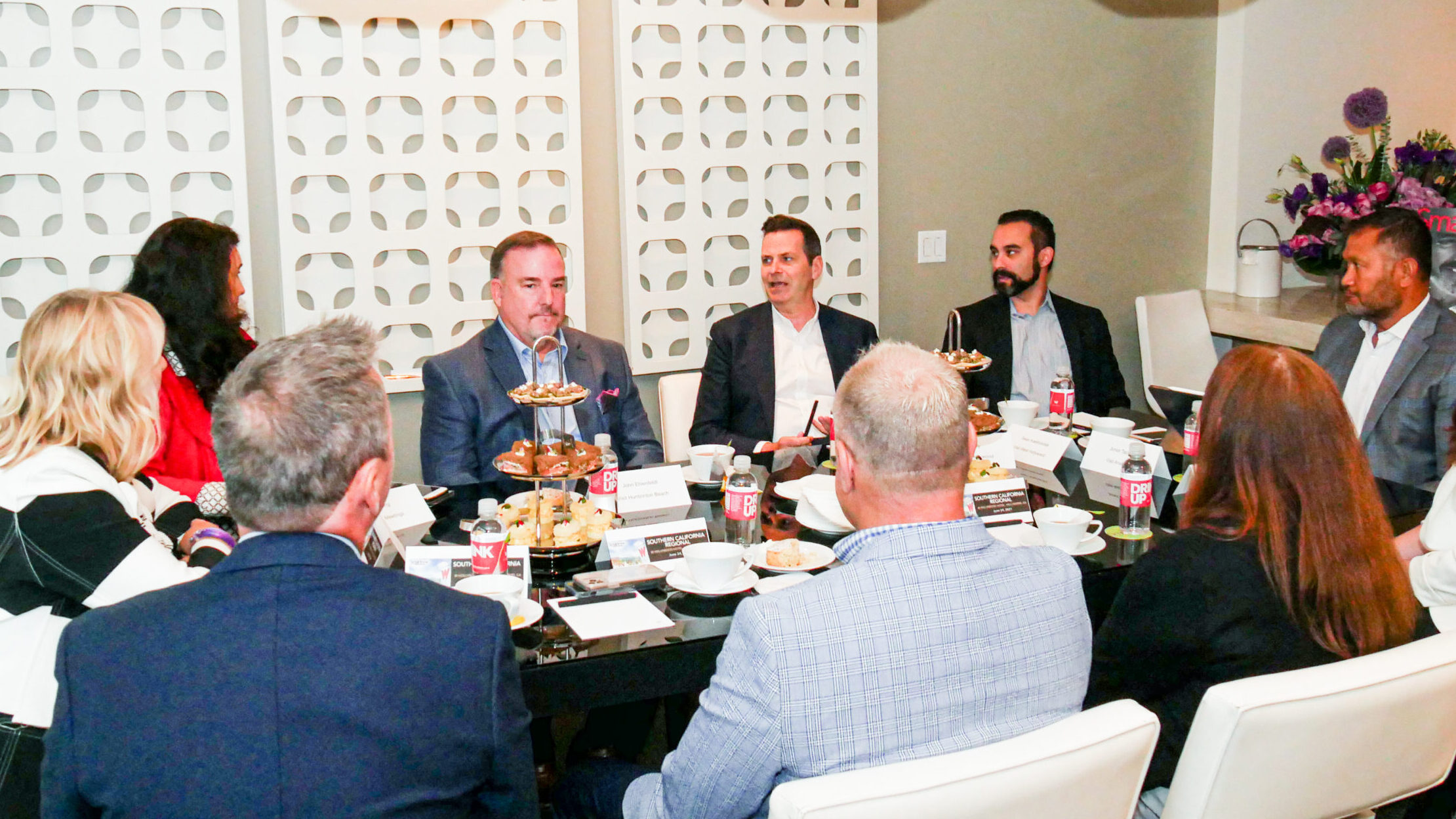 Many CVBs are reassessing their roles in the community. "We had been rolling along for a decade in our lane and suddenly had to act as a trusted informational resource when [hotels and planners] had no one else to go to," said L.A.'s Churchill.
"California built a reputation as the slowest to open but also the safest. That put confidence in planner minds, and we are building on that," he said.
The destination aligned with CLEAR Health Pass to provide a resource and methodology for planners to leverage. It also paved the way for Verified Share Care status from Forbes. At the same time, Los Angeles International Airport (LAX) was able to accelerate construction when demand was down.
Now the destination is moving the messaging from "start your comeback" to "plan your comeback," leveraging its film industry and ideal climate for outside, safe meetings, as well as new hotel and venue product coming online, such as SoFi Stadium.
Anaheim's Tauvaa pointed out that while the destination development involvement that started before the pandemic will continue, the crisis highlighted that the industry is still not very good at telling the economic impact story to policymakers. "We couldn't even get an appointment with the governor and other lawmakers. We need to do more lobbying," he said. Restaffing for Anaheim could include adding a community leader role not considered before.
Tauvva is also taking a critical look at the business model and contracts to prepare for the possibility groups won't bring as many people in the future. That could include a revenue-share model or fees for backing out of contracted dates. He is also talking to organizers about considering CSR projects that would benefit the community and make groups more welcome. "Everything has changed, from how you get to the convention center and order food to consuming content, but the revenue model hasn't changed. We need to look at that."
Huntington Beach found new revenue streams over the last 15 months, leveraged the Surf City USA brand to sell merchandise and helped partners. After some bad press, It also jumped in on crisis communication management. "We had to lead the way by acknowledging we had areas we needed to work on and help everyone create a moment of Zen," Ehlenfeldt said.
Huntington Beach now sees tourism driving revenue as other businesses leave. It is allowing use of beaches and streets for some groups, and Ehlenfeldt's team is working to help get permitting through the city. The destination even flew the rainbow pride flag in June. "That message of DEI is something that never happened before," Ehlenfeldt said.
In Long Beach, Jenci learned he doesn't need sales directors sitting in Los Angeles traffic just because he doesn't like staying home alone with his dog. "Zoom has made us more efficient with virtual site inspections and sales calls," he said. As a bonus, he poached some great employees who were let go from other organizations.
Sean Keliiholokai, vice president of Visit West Hollywood, shared some of his personal challenges and revelations. "I learned that I have a superhero complex and want to fix things but couldn't," he admitted. He also learned to draw on his inner nerd, diving into data unemotionally to understand what was happening day-to-day.
For Keliiholokai, the silver lining was spending time with family. "We may never have this chance again," he said.
Professional bonds were also strengthened as CVBs stayed in close contact with meeting professional partners. "Our relationship with both meeting planners and our hoteliers strengthened as we became an even more invaluable resource, providing insights into client's concerns, industry trends, advocacy efforts and data," explained Wendy Haase, CDME, vice president of Destination Irvine. "The appreciation expressed by our hoteliers got us through some of the darker days when no light was visible at the end of the tunnel."
Hasse said that while is she seeing smaller corporate meetings being booked for the fourth quarter of 2021, with leads for larger groups coming in for the second quarter of 2022 and beyond, she's also seeing leads for group business five years from now, which hasn't happened since pre-9/11.
Overall, Orange County's tourism industry sees signs of recovery as health conditions improve, vaccine distribution expands and there is an increase in positive travel sentiment.
In 2019, the region employed more than 179,000 tourism-related jobs, and visitors spent $9.2 billion across Orange County, representing a 3.1 percent increase in spending compared to 2018, according to CIC Research, Inc.
All signs around the table pointed to an inevitable return to record numbers for all of Southern California in the not-too-distant future— but with a more intentional, flexible and grateful destination marketing team at the meeting professionals' side.