Regenerative travel aims to leave a healthier place behind
If all the natural disasters—wildfires, hurricanes, epic flooding, cue the plague of locusts—we have been forced to endure on top of a global pandemic doesn't scream the continuing need to fight climate change, nothing will. As we dip a toe in travel again, prioritizing sustainability remains an imperative, warn the experts.
Planners, their clients and meeting attendees have come to expect a sustainability focus for gathering, and venues now compete with their LEED and WELL certifications, in addition to other sustainability programs such as Green Globe. Tourism operators have similar options, including STEP, a certification that is offered by Sustainable Travel International (STI).
Well, sustainability may not be enough any more.
"Sustainable tourism is sort of a low bar. At the end of the day, it's just not making a mess of the place," Jonathon Day, an associate professor focused on sustainable tourism at Purdue University, told The New York Times recently.
The Higher Bar
What's the new and higher bar? It's being called regenerative travel. And basically, the idea is that travelers should do more than no harm—they should contribute to bettering the places they visit.
STI, in fact, is among a half-dozen nonprofit, travel-related groups that have banded together to form a Future of Tourism coalition in support of a better kind of travel.
"Before the pandemic, we were seeing the impact of decades of unfettered tourism growth and irresponsible practices on destinations that were struggling to cope and degrading as a result," the coalition's website states. "Each of our organizations could see the requirement for a fundamental shift in how tourism works, to meet the needs of destination communities and their environments—the future of tourism relies on this."
The coalition's 13 guiding principles include such things as demanding "fair income distribution" to keep tourism revenues in local communities and choosing "quality over quantity."
Overtourism (to which large group events have sometimes contributed) is a much-discussed topic in travel circles today, as overrun Mediterranean ports like Dubrovnik, Croatia, have limited cruise ship dockings and a 2018 survey of residents by Hawaiian Tourism Authority found that 2/3 of respondents agreed their islands were "being run for tourists at the expense of local people."
Regenerative travel could force DMOs to re-evaluate what success looks like. Tourism New Zealand, for one, is said to be on the brink of measuring a job well done not just in revenues generated, but against the overall well-being of the country. Long selfie queues at social media-promoted spots, traffic snarls in highly touristed areas and other symptoms of overtourism have shaken the government's confidence in blindly promoting more visitors.
"We didn't get to where we are overnight," Simon Upton, New Zealand parliamentary commissioner for the environment, said to the media. "The phenomenon of crowded sites, crowded skies and crowded parking lots is the result of more than a century's worth of promotional taxpayer subsidy."
Regenerating Meeting Planning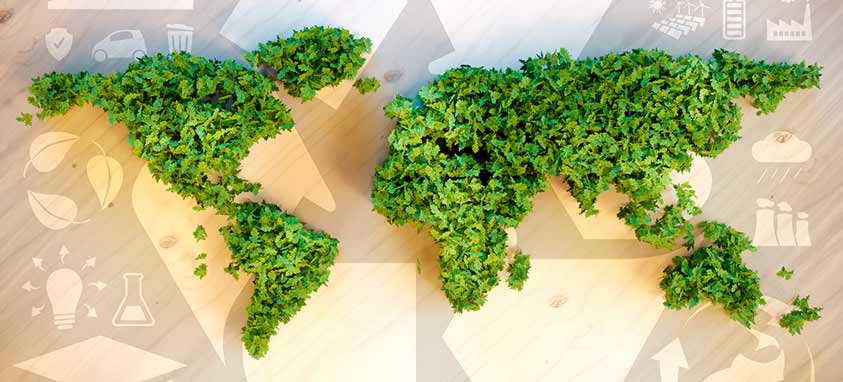 The really good news for planners, once the green light for travel blinks on again, is that the goals of regenerative travel sync with already-growing trends in the meetings sphere. Authentic experiences, for example. In its master plan, Visit Flanders (which promotes tourism in northern Belgium), states, "We've entered a new era: that of the economy of meaning. In Europe, a paradigm shift from 'more' to 'better' is in full swing." This means benefiting locals by having them share a sense of place with visitors—through storytelling about the region's distinctive food and vivid history, including World War I battlefields.
Another obvious fit is CSR. Helping local groups in need via team-building activities, from clearing away invasive plants along a hiking trail to assembling wheelchairs for a senior center, is a clear win-win for both local communities and meeting attendees. Such activities improve and uplift.
If the concept of regenerative travel grows in strength and reach, it may be added to the lexicon of major meetings hotels, event venues and tour operators. To date, it is concentrated mainly at small luxury properties such as the nearly 50—many well suited to incentive trips—that have allied with a California-based travel agency named Regenerative Travel, which just hosted a 2020 virtual summit "to unite global stakeholders and independent travel companies dedicated to environmental and social impact progress in tourism and hospitality." Featured speakers included the likes of explorer Ashlan Cousteau and Tara Stoinski, president of The Dian Fossey Gorilla Fund.
The elephant in room—or should we say air—is, of course, air travel, which is still highly carbon intensive and no friend to the climate. Maybe Elon Musk's electric plane will be the answer, or flights powered by solar and biofuels. In the interim, drive-to regional meetings are much more compatible with the regenerative model.
Ultimately, can there be any doubt meeting planners should embrace regenerating over merely sustaining?