Hyatt Regency San Francisco Airport
The top-to-bottom, multimillion-dollar transformation of the Hyatt Regency will be completed later this month. San Francisco's thriving F&B scene will be evident at 3Sixty, an all-in-one dining experience that features a bar, lounge, restaurant and market. Menus will change seasonally, ensuring sustainable purchases and practices that support Northern California farmers and purveyors.
"We want to offer an experience where our guests can connect and make things happen, while enjoying modern comforts that they expect when traveling, including amenities like free Wi-Fi, a state of the-art-fitness facility and seasonal, locally sourced dining options," says Irby Morvant, general manager.
The 789-room Hyatt Regency has added two ballrooms that showcase views of San Francisco Bay. The property's 69,285 sq. ft. of event space also includes a spacious foyer, seven-story atrium and poolside pavilion.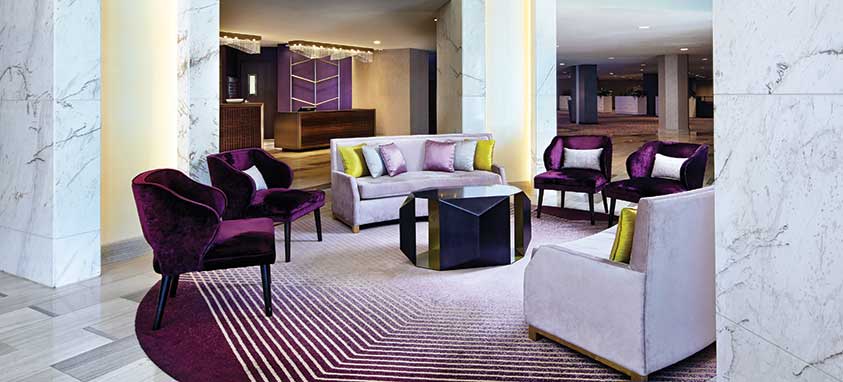 Sheraton Gateway Los Angeles Hotel
Much more than a companion property for Los Angeles International Airport (LAX), the Sheraton has been redesigned to be a home away from home for business travelers. It wrapped up the second phase of a multimillion-dollar renovation in July, with updates to its lobby, and 802 guest rooms and suites. The hotel's 50,000 sq. ft. of meeting space also has been enhanced. Sheraton helps ease the stress of traveling with complimentary shuttle service to and from LAX, up-to-the-minute arrival and departure boards, luggage scales, a touch-screen directory of the property and surrounding area, a business center, a 24-hour fitness center and a variety of dining options.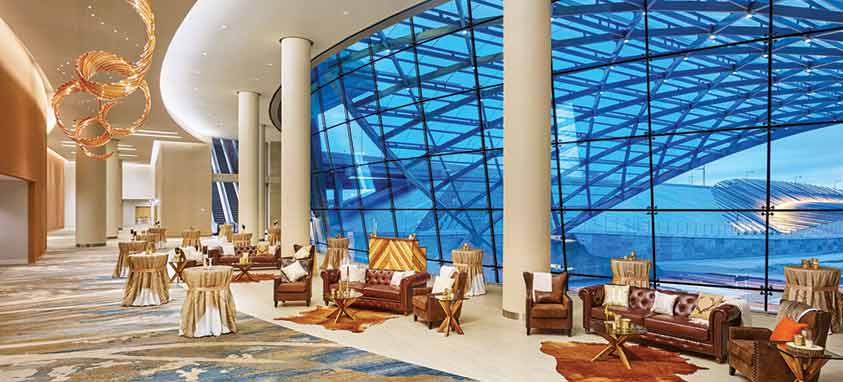 The Westin Denver International Airport
Less than a year old, The Westin is already one of the closest hotels to a U.S. airport terminal. Convenience also includes SPG Keyless, a mobile entry system that allows guests to use smartphones to enter their rooms. Launched by Starwood Preferred Guest (SPG), the system is being used at more than 160 properties in 30 countries. The Westin has 519 guest rooms and 37,500 sq. ft. of meeting space, including a 7,500-square-foot ballroom. The 10,000 sq. ft. of prefunction space features a stunning three-story glass wall.