How physical wellness, mindfulness and emotional safety boost productivity
Self-care and ensuring wellness, both physically and mentally, are concepts many individuals and organizations frequently promote within the events industry, but implementing a successful program involves much more than just scheduling group jogs or yoga sessions. In fact, these concepts impact individuals involved at every level of events and hospitality from event professionals and attendees to the workers who provide the array of services that make any event possible.
Fitting in Fitness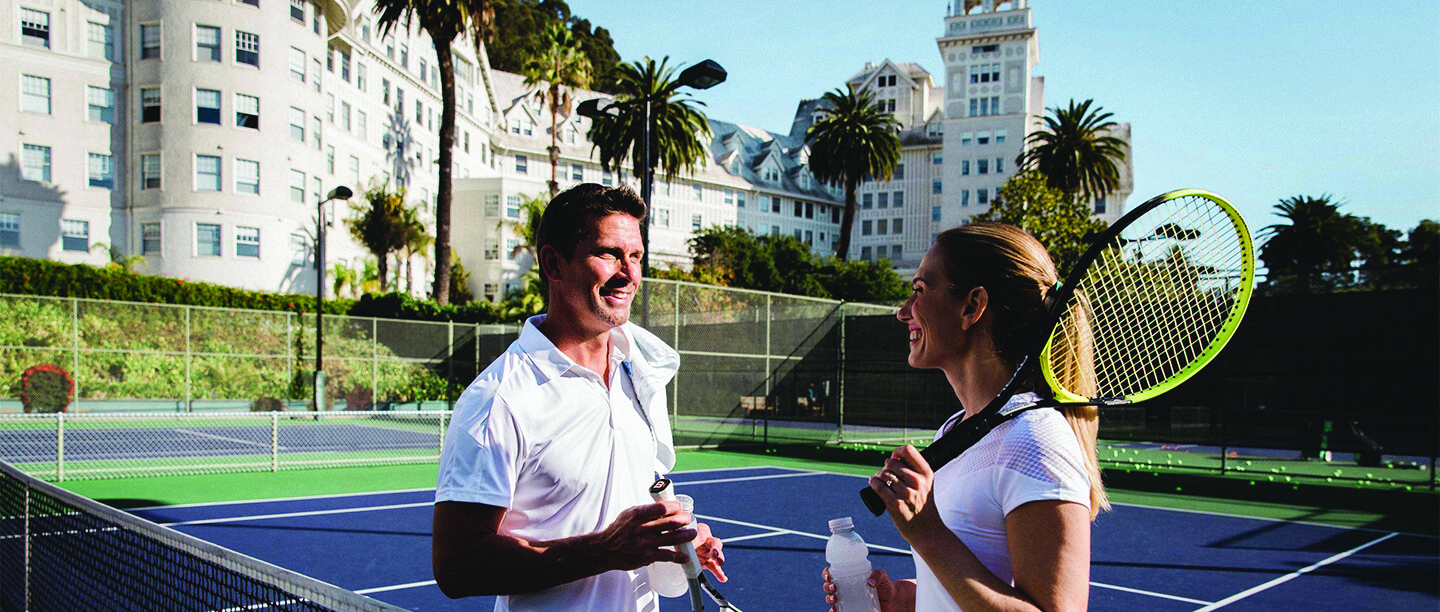 Providing attendees with an experience that will send them home feeling refreshed starts with creating a program that's well-suited to a specific group and a location that can facilitate the desired outcome. These goals can be met through various approaches but are dependent on the geographic location of an event as well as the specific host venues. Selecting the right venue can allow for a robust program regardless of skill levels among the group. However, if the right host property is selected, planners can curate numerous activities for a variety of attendees that can run in tandem so that everyone benefits to the fullest.
Certain venues such as Claremont Club & Spa in historic Berkeley, California, place an emphasis on making wellness programs readily available without compromising luxury. Regardless of where meetings are taking place onsite or at a nearby venue, planners can count on easily incorporating fun and productive activities at the Claremont with a list of classes that run throughout the day starting at 7 a.m. The Club at the Claremont features yoga, tennis, pools and a gym recognized as having the "Best Hotel Gym" by SHAPE magazine following its renovation. Regularly scheduled classes include cycling, yoga, aqua aerobics and dance cardio.
Read More: South Florida Meetings: Health, Wellness and Productivity
The importance of including elements of wellness through various activities is underscored by the fact that many groups are reuniting during events for the first time since the pandemic put a halt to events. Offering such options creates a conduit for individuals to reconnect," according to Kevin Macdonald, CLA, director of the Club and Spa. One part of the collateral damage caused by the shutdown was a negative impact on people's mental health. Allowing attendees to engage through exercise and physical activity allows companies to demonstrate that they're "walking the talk," Macdonald says.
Activities that get attendee blood pumping also help with the retention of information and mental acuity. "This is in our DNA," says Macdonald. "Physical activity, nature and group dynamics are critical for human beings to be happy, flourish and be more attuned to learning things," he says, adding that most activities offered onsite are geared toward enhancing not only physical activity, but the creative process and team building. "At the base of it, it's breaking routines and getting movement integrated into whatever's going on."
Escape to The Zen Space
Bringing mindfulness to events is a concept that's been building momentum as being vital to the attendee experience. Holly Duckworth, CEO of Leadership Solutions International, works with planners to integrate this concept into their programs. She demonstrates the importance of meditation by asking: "How are you bringing mindfulness into your events now?" Duckworth asked at the Re-Imagining Partnerships: Creating Success on Both Sides Of Healthy Negotiations session during Smart Monday at IMEX 2022.
"At the base of it, it's breaking routines and getting movement integrated into whatever's going on."
Duckworth stresses that attendees lead demanding lives and attending an event is only one more thing to stretch their energy levels thinner. "People are burnt out, overwhelmed, exhausted and then you add a meeting to it and they're both excited and energized to attend that meeting," she says, noting that centering oneself among the tall list of tasks and goals at the outset of an event can be staggering as attendees often have as many to-dos as the event planner.
Duckworth says that conversations regarding mindfulness at events should begin early in the planning process. Ask: "Why are we doing this, how are we doing this and what are we going to do?" adding that elements of mindfulness can be incorporated as easily as providing attendees with what she calls a "moment to arrive," consisting of a brief moment for an individual to breathe and center. "Sometimes, it can be that simple," she says. "As you arrive to your breakouts, to your keynotes, to your workshops, to your tradeshows, invite people to take one minute to get fully present there."
One of the primary goals in providing a mindful experience, according to Duckworth, is providing a way to decompress and create space for additional content. "It's the awareness that your mind matters," she says. "Mindfulness is the practice of paying attention on purpose, non-judgmentally."
The Be Well Lounge was hosted during IMEX 2022 adjacent to the main trade floor where attendees had access to a quiet space and instructor-led meditation sessions. Duckworth pointed to the fact that the concept was once seen as a fad, but it is founded in neuroscience. The practice is also secular—an important factor when considering the importance of making such an activity inclusive. "If you're going to bring a wellness initiative in, recognize that people are going to have their own stuff around it—allow a wellness initiative to sit alongside of spiritual, religious or whatever they're bringing into the room and just give them a safe place to try it."
Refreshed Body, Refreshed Mind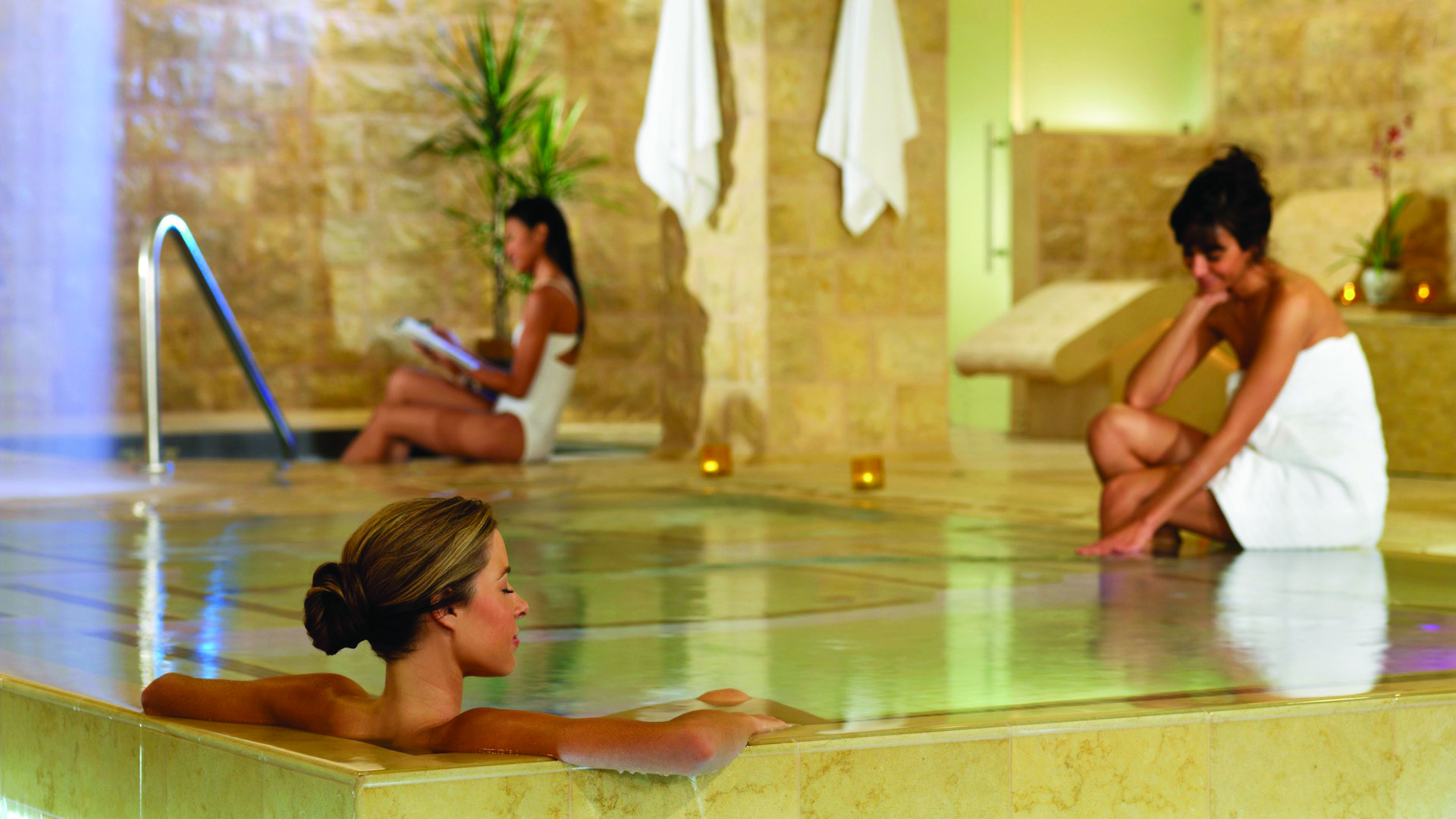 Providing attendees adequate time and space to decompress and recover is important when considering the typical event itinerary is packed with presentations and attendees log some 20,000 steps through trade exhibit halls and concourses. The offer of spa treatments during an event serves as an incentive and allows attendees to engage in self-care vital to maintaining mental clarity.
Qua Baths and Spa at Caesars Palace in Las Vegas offers award-winning spa services within a relaxing setting—all quartered within a prime venue for hosting meetings and events. "Providing a quality spa where attendees can relax and recharge has become popular. Many planners include time for working out, meditation or time for individuals to take advantage of the services offered," says Heidi Johnson, Qua Baths & Spa Manager.
"Mindfulness is the practice of paying attention on purpose, non-judgmentally."
But the services and amenities offered by the trained staff at Qua extend beyond that of a classic massage with innovative facilities that combine the science of recovery with elements of luxury. Measuring 50,000 sq. ft., Qua is one of the largest facilities of its kind on the Vegas. Qua uses both an Arctic Ice Room and heated Roman baths to provide physical therapy and recovery.
"Cooled to 55 degrees, Qua's Arctic Ice Room features snowflakes that cascade from the ceiling and an ice fountain that dispenses shaved ice chips to revitalize and remedy sore, tired muscles. Aqua blue glass pebbles and iridescent Sicis mosaic tiles offset by fiber optic lighting create the backdrop of Qua's soothing cold treatment room," Johnson says.
While most spa services are delivered on an individual basis, the Roman Baths at Qua provide three peaceful gathering spaces in the men's and women's area. "The Tepidarium pool, with warm mineral-enriched waters, helps to restore natural elements of skin; the Caldarium pool features hot mineral-enriched waters to release tension and soothe muscles; the Frigidarium pool offers icy, mineral waters help to invigorate and detoxify," she says.
Moreover, Qua recently partnered with Heka Health, which can customize a program through an app so that wellness rewards can become part of a planner's program.
Mental Wellness and Security for All
We've all been confronted with a less than enthusiastic, and possibly angry person at some point during an event. The root cause triggering their bad day was likely unrelated to anything you did. Understanding how to stifle negativity and perpetuate a supportive environment can go a long way in boosting the overall experience.
Providing a safe environment is a crucial aspect of any event but knowing where to start and recognizing pain points can be a difficult task. Consider the initial points of engagement at events. Typically, attendees' first point of contact is with a service provider and this initial contact can make a tremendous impact on an attendee's experience.
Tim Mousseau, founder of Create Safe, an organization that provides training for organizations that are looking to create cultures that are safe and inclusive, says that it's crucial that individuals feel comfortable arriving to any function as they are. "The core of my work centers on creating organizations and environments where people feel comfortable showing up as themselves and using their voice to speak up about concerns they may have about experiences they're going through," he explains.
Read More: Work Smart: Mental Health Checklist
First a definition. Mousseau explains, adding that people's comprehension of the word, "harm" often carries a severe connotation, which, in turn, can cause people experiencing a traumatic experience not to speak up because they feel the situation will be dismissed. "There are outright toxic behaviors, but there's also just those dismissals of someone's worth and humanity, their sense of self and we have to recontextualize what harm means," he said. The mistake many organizations make is focusing on severe behavior while overlooking other behaviors that can cause someone to disconnect.
Finding a solution to such a broad issue can be a daunting task, especially for a large organization. However, finding a way to fix an issue requires an organization to step back and try to get on the same wavelength as the attendee. Ultimately, this path to resolution allows the organization to ask the attendee if their proposed resolution resonates with them, if they believe it will mesh with the organization's culture and if their people can adapt to it. "I think it's always important to recognize the 'why' behind it to help people understand the intentionality of what they're trying to do," he says.
Ultimately, creating safer and more productive environments comes down to open communication. Mousseau noted the ongoing hurdles facing event professionals, including inflation and staffing shortages. Organizations need to pay attention to the needs of their people. "I think it's having those conversations with them and finding the little tweaks of things that makes sure they are supporting those needs and not adding stress to their lives while knowing they have a job to do." This sort of accountability among the management in an organization will ensure that they're making life easier for their employees, which benefits everyone.
Wellness Checklist
Program physical activities for all fitness levels
Provide time for recovery, offer physical therapy
Ensure all concerns are thoughtfully addressed when reported
Create channels and encourage feedback
Communicate with event staff to make sure all their needs are met
This article appears in the January/February 2023 issue. You can subscribe to the magazine here.