Vibrant meeting cities blend tradition, modernity
Boisterous, unforgettable meals in the osterias of Rome, fascinating walks down the cobblestone streets of Bogota and engaging manga workshops in the shops of Kyoto are among the experiences available to groups who meet in our 10 Top International Meetings Destinations this year.
Each of the 10 cities offers not only fabulous adventures, but also stellar lodging and meeting facilities. Some of the cities have long been among the world's leading destinations for meetings and events, while others have recently attained that status through unflagging collective effort and brilliant innovation.
Planners who bring groups to these cities often are a bit overwhelmed at all of the excellent options available. One of their main challenges is to find ways for their attendees to experience both the traditional and modern culture of the destinations, so we've provided some insider tips. We've included both famous attractions as well as many that are very much under the radar. All of them offer highly immersive experiences for attendees, sparking inspiration for their meetings and enabling them to immerse themselves in the destinations.
To make you feel warmly greeted everywhere we are about to take you, we begin each section with a welcoming phrase in a native language.
Auckland
Auckland War Memorial Museum
Haere mai ki te takiwa! (Maori)
Boasting stunning landscapes and an exciting vibe, it's easy to see why Auckland, New Zealand, is becoming a meetings hotbed, having hosted 39 international association meetings in 2018, compared with 22 the previous year, according to the 2018 International Congress and Convention Association's Statistics Report. It's also the most populous area in New Zealand, with nearly 1.6 million residents—most of them young.
"With a median age of 35 years, our young population gives Auckland a youthful energy," says Anna Hayward, head of Auckland Convention Bureau. "It's a place where new ideas and innovation are born and embraced with manaaki ('respect' in the Maori language).
"We're a forward-thinking region that draws great inspiration from our indigenous heritage. Auckland has been home to Maori for hundreds of years, and the values important to the culture still are prevalent in our modern era."
Savoring the Old
Housed in a historic building within a tranquil park and with exquisite views of the harbor, Auckland Museum is an ideal place to discover and learn about the history and stories of the city, and more generally, New Zealand. It features daily Maori cultural performances and internationally significant Maori and Pacific collections. Special group tours can be arranged, and five meeting spaces can be rented, holding 199 to 600 people.
Groups wanting to sample traditional food can head downtown to The Maori Kitchen, to participate in a 1,000-year-old tradition by feasting on authentic Hangi (Maori food—such as fish, chicken and root vegetables—cooked in a pit, in underground ovens).
Relishing the New
SkyCity Auckland is already a powerhouse of modern entertainment, and this year it will welcome Make Believe-a Weta Workshop Experience, which promises to transport visitors into a world of movie magic of sci-fi, fantasy and adventure. Weta Workshop provided special effects with Peter Jackson for The Lord of the Rings and The Hobbit movies.
Also at SkyCity, an interactive attraction, The All Blacks Experience, debuts this year. Through innovation and technology, its sensory and immersive experience will bring visitors up close and personal with New Zealand's famous rugby team and help them learn from players what it takes to be at the top of the rugby world.
Bogota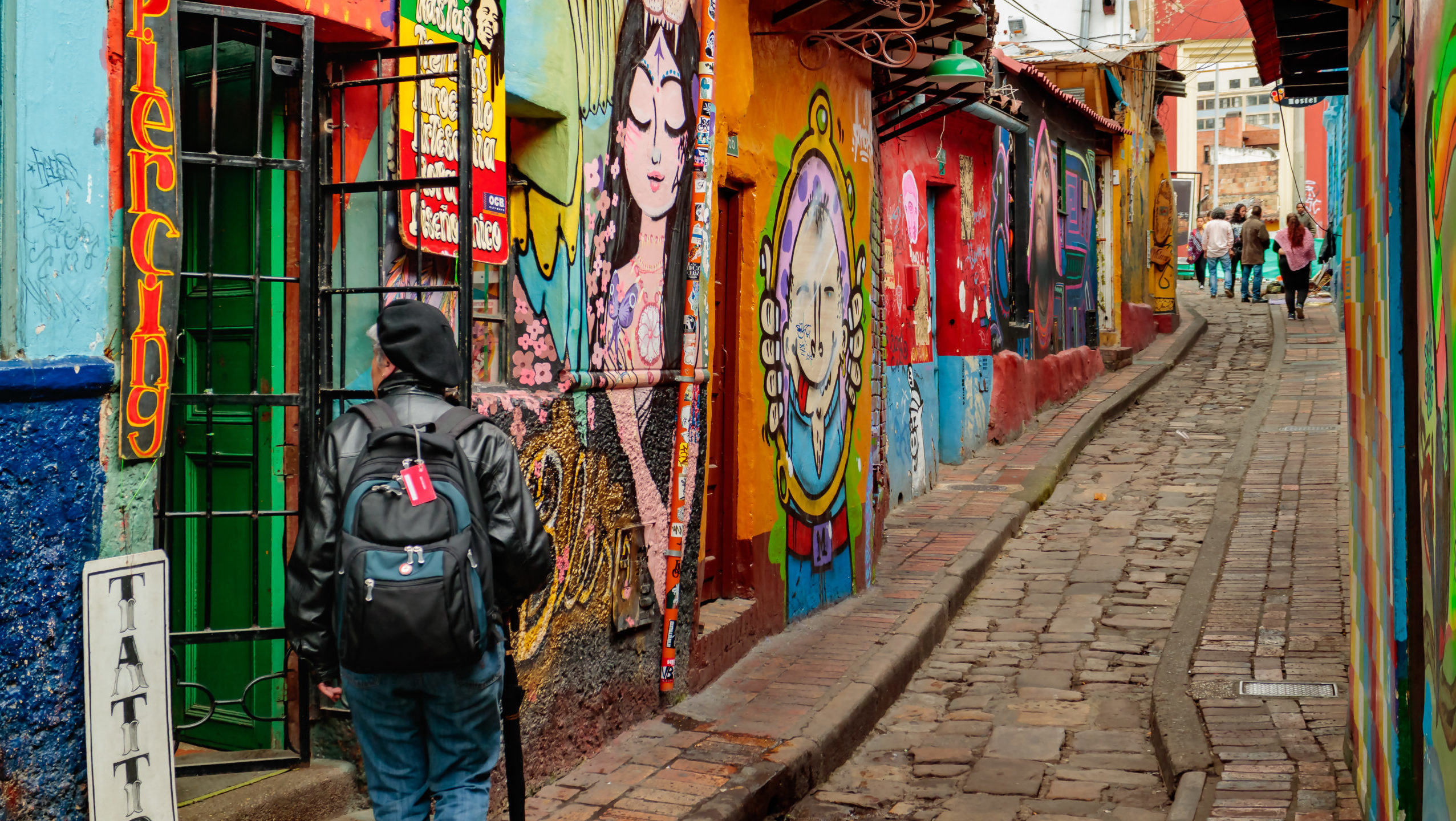 Bienvenido a Bogota! (Spanish)
High in the Andes, Bogota is a large, thriving city and the capital of Colombia. It offers a delightful mix of the old and new: Busy roads pass through centuries-old colonial districts, high-rise buildings overlook historic churches and trendy boutiques fill fabled plazas.
"Bogota is a city to be experienced through the five senses," says Liliana Orbegozo, executive director of Greater Bogota Convention Bureau. "Here, experiences are constructed through traditions, its people and its geography. We have thousands of stories to tell that will leave you wanting to come back for more."
Savoring the Old
Self-guided walks of La Candelaria, the historic center of Bogota, provide excellent exposure to its history and a feel for its traditional culture. Lining La Candelaria's atmospheric cobblestone streets are historic houses, museums, universities and ancient churches. A visit to Plazoleta del Chorro de Quevedo, believed to be the exact spot where Bogota was founded in 1538, is a great place to start.
"As for traditional Colombian food, Casa Vieja and Dona Elvira offer a tablecloth restaurant experience with excellent service and professionalism," Orbegozo says. "You will find typical Colombian dishes such as Ajiaco Santafereno [a chicken and potato soup blend], Mazamorra [a corn-based beverage] and empanadas."
Relishing the New
Andres Carne de Res began as a simple roadside grill in Chia, 20 miles from Bogota, but is now a hyper-energetic, trendy place to eat, drink, party, dance (on one of five floors), let go of your inhibitions and have an unforgettable time. The atmosphere resembles a festival or circus, with tons of vibrant decor, confetti and even parades. The nearly 2.8-square-mile restaurant can accommodate 3,300 customers. A second location in downtown Bogota, Andres D.C., offers the same amazing ambiance. Group gatherings can be arranged at both places.
Bogota's recent rise as a meetings destination is due in large part to the opening of Agora Convention Center in 2018. Offering 70,000 sq. ft. of meeting space, the gleaming, five-story convention center is the largest in Colombia and one of the biggest in Latin America. The building is sheathed in glass, allowing for natural lighting in both the main hall and meeting rooms. It's also energy efficient, with natural cooling and heat ventilation, and boasts a massive rainwater collection system.
Edinburgh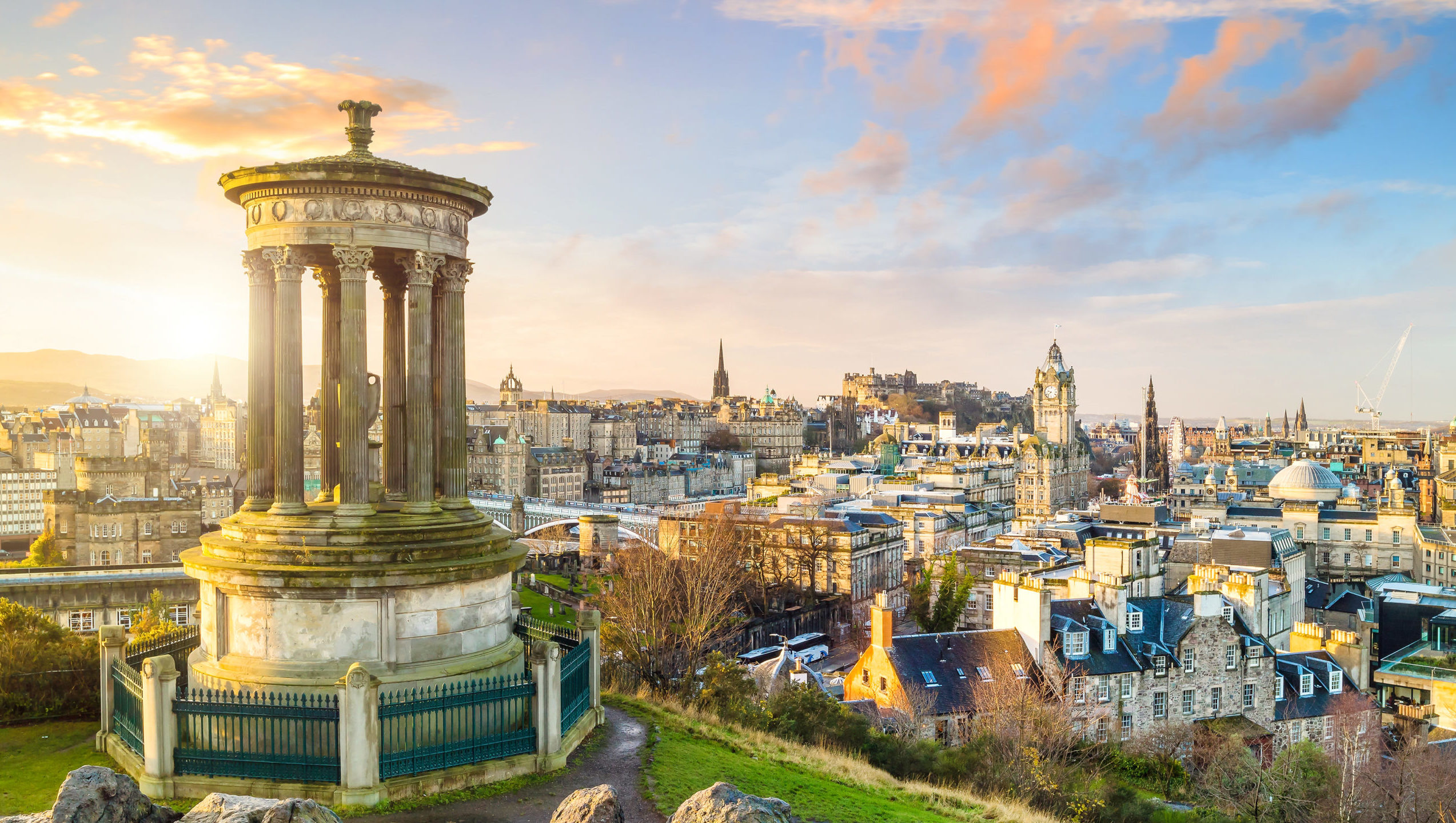 Failte tae Auld Reekie! (Scottish Gaelic)
Edinburgh provides the perfect base for experiencing Scotland, famous for its historic castles, traditional Highland Games, stunning lochs and magnificent munros (tall mountains). It's also the home of haggis (savoury puddings), golf and whiskey.
"While we respect history, we are not living too far in the past, and we want planners to know that we're as modern as any other European capital—if not more," says Richard Knight, director of marketing for the Americas at VisitScotland. "Edinburgh offers it all, from ancient history, cultures and traditions to modern contemporary meeting spaces, activities and dining options."
Savoring the Old
Edinburgh Castle dominates the skyline from its perch high on Castle Rock and comes alive during tours, which feature exciting tales of its history, including its time as a military fortress, royal residence and war prison. Private group tours can be arranged, and planners can book gatherings at three event spaces, with banquet services available. The entire castle can be rented, and can accommodate up to 800 guests, reception style.
The Real Mary Kings Close is a one-hour guided tour beneath the city's famed Royal Mile in which groups can experience more than 400 years of the city's hidden history through fascinating stories, myths and legends. Private tours can also be arranged and tailored to suit any group's budget, size and available time.
Relishing the New
Camera Obscura & World of Illusions started as an observatory in 1853, but it now describes itself as "an Aladdin's cave filled with unbelievable effects, hands-on illusions, tricks, puzzles and the best rooftop views in the city." The venue stays fresh and up to date by collaborating with artists, inventors and technical wizards to plunge visitors into its world of wonder and delight. Groups of 10 or more are able to customize their visit.
When it opens in the fall, Port of Leith Distillery will build upon Edinburgh's incredibly rich whiskey heritage by becoming the first Scottish whiskey distillery to be arranged vertically, with the production process arranged from top to bottom, with grain milling and mashing at the top, leading down through fermentation to distillation at the bottom. Situated in a modern building next to Royal Yacht Britannia and Ocean Terminal shopping center, it will include a rooftop bar and restaurant.
Kyoto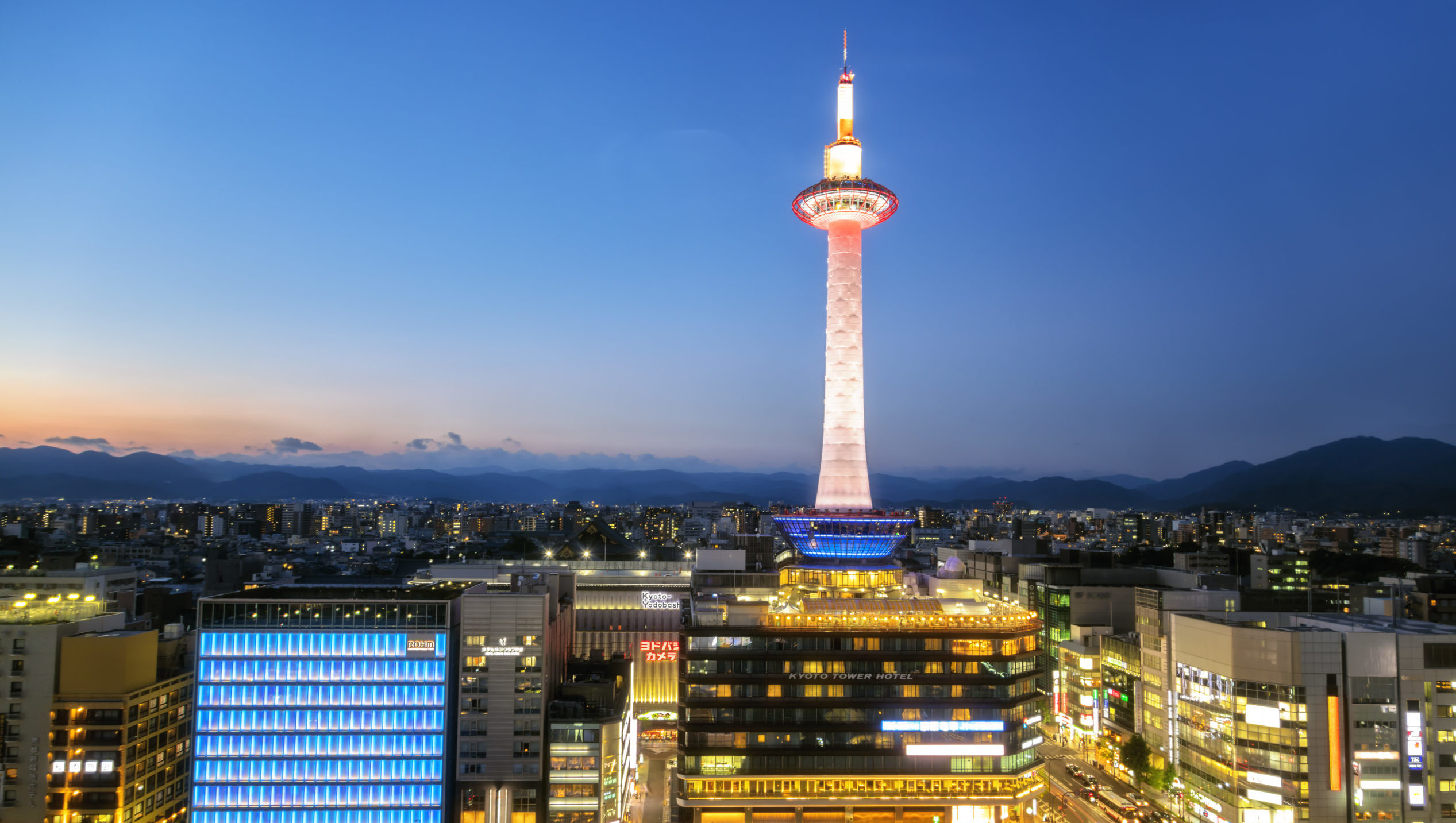 Kyoto e youkoso! (Japanese)
The cultural heart and soul of Japan, Kyoto is a deeply spiritual city renowned mainly for its multitude of traditional offerings, including shrines, temples, restaurants and tea houses. But the city also embraces modernization.
"Kyoto's modern culture is avant-garde and innovative while still careful to preserve its traditional heritage, exemplified by the site of temples and shrines surrounded by modern offices and shops," says Yoshiaki Matsui, deputy director of the bidding and promotion division for Kyoto Convention and Visitors Bureau. "Kyoto's spirit of innovation is exemplified by leading companies, such as Nintendo, Kyoto Animation and Kyocera, and the research produced by the numerous universities, such as Kyoto University."
Savoring the Old
Established in 1404, Taizo-in Zen Buddhist Temple is situated within Myoshinji Temple, Japan's largest Zen Buddhist monastery. It is one of 46 subtemples in the monastery, and among the few open to the public all year round. Private groups e can participate in a guided meditation class, tea ceremony, catered vegan lunch and calligraphy class.
Kabuki is a beloved form of classical Japanese dance-drama known for its flamboyant color, unique stylization and the elaborate make-up worn by its performers. Minami-za, founded in 1610, is the primary kabuki theater in Kyoto, offering two productions per year. English information devices may or may not be available, depending on the performance.
Relishing the New
Most of the walls of Kyoto International Manga Museum are lined with shelves of manga, Japanese comics and graphic novels. Browsing the massive collection, which includes a small section of foreign and translated books, is one of the museum's main attractions. It also features a permanent collection of manga art and offers events that often involve foreign artists. Group workshops that include hands-on experiences using professional manga art supplies can be arranged.
A prominent modern structure in this city of temples and shrines, Kyoto Tower is the tallest building in the city, rising 430 feet to the top of its spire and with a 500-person observation deck 328 feet above the ground. Visitors can take in panoramic views of the city and all the way to Osaka. Telescopes and LED touch screens highlight notable landmarks.
Punta Cana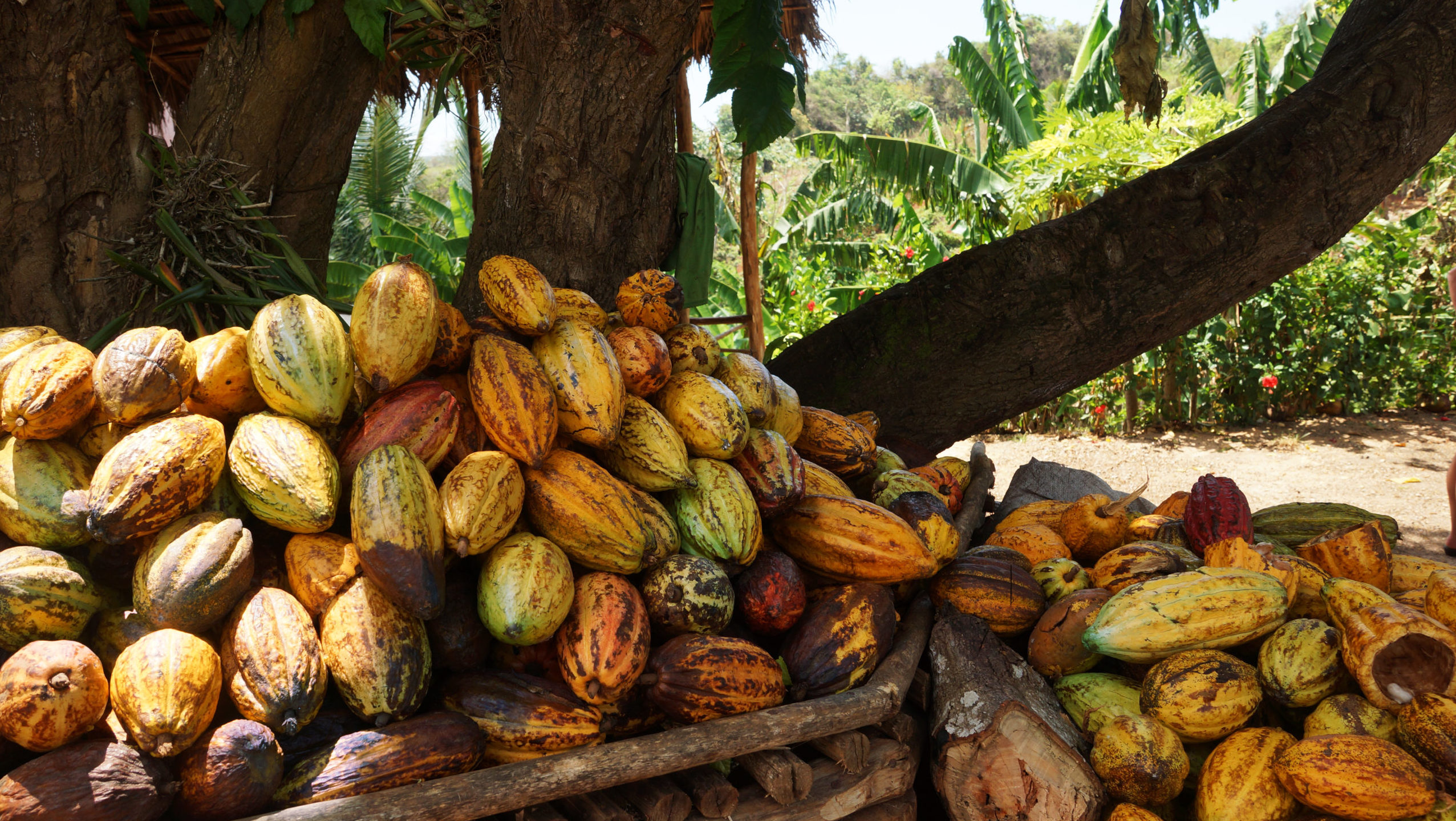 Bienvenido a Punta Cana! (Spanish)
Situated on the easternmost tip of the Dominican Republic, the Punta Cana region was all thick bush and jungle, with no access road, until the 1970s, when developers stepped in. It is now known worldwide for its 20-mile stretch of all-inclusive beach resorts. Punta Cana is a haven for outdoor sports, such as ziplining, windsurfing, kayaking and sailing.
"Also, throughout the various properties, travelers have the opportunity to indulge in traditional Dominican cuisine, including fried, mashed and boiled plantains, rice and bean plates galore, barbecued meats, as well as Dominican delicacies such as cacao, rum and cigars," says Shasha Cruz, director of meetings, tourism and incentives for the United States and Canada at Dominican Republic Ministry of Tourism. "At night, many resorts also offer a plethora of entertainment options, including shows featuring merengue dancers and lively bachata music."
Savoring the Old
Delicias de Bavaro in Punta Cana's Hotel Cayacoa features traditional Dominican fare at reasonable prices. It's open 24 hours every day and besides giving groups a chance to try virtually all major Dominican dishes—the mofongo is recommended—it's also a wonderful place to observe local culture, since it's a popular community gathering spot.
The Dominican Republic is famous for its chocolate, and groups can satisfy sweet cravings and learn about chocolate-making at the same time at HorsePlay Punta Cana, a 300-acre ranch. It features an eco-tour with cocoa demonstrations, starting in the cocoa groves and ending with savoring freshly ground chocolate. The tour includes hands-on activities and a freshly prepared Dominican meal. Several other adventures for groups are available, including a cultural tour to local towns and schools that provides insight into local life, history and rituals.
Relishing the New
Recently opened Coco Bongo Punta Cana brings entertainment to a fresh new high by featuring high-energy, nonstop live shows in which Las Vegas meets the Dominican. The shows combine cinema, theater, music, disco, acrobatics and high tech—along with plenty of balloons, soap bubbles and confetti. Planners can arrange private VIP tables for groups. Coco Bongo also has a three-level disco.
Bavaro Adventure Park offers more than 15 activities—including ziplining, rope climbing and ATV rides—in a natural and ecologically sustainable environment. Private group experiences are available, and can include team-building activities.
Reykjavik
Velkominn a Reykjavik! (Icelandic)
Iceland's capital, Reykjavik, suddenly became a very popular destination for groups and tourists when Wow Air began offering dirt-cheap prices to the city from many destinations. The airline shut down in March, but Reykjavik's worldwide exposure has made planners much more aware of its excellent offerings.
"Icelandic culture is as diverse as its landscape," says Sigurjona Sverrisdottir, managing director of Meet in Reykjavik, the city's convention bureau. "We cherish our ancient heritage, which exists in harmony with the most exciting innovation from the world of arts and culture today. This refreshing mix of local, traditional, progressive and cosmopolitan culture is what makes us. And that is what travelers experience when they visit."
Savoring the Old
CityWalk Reykjavik offers free daily tours of the city led by an English-speaking Icelander. The tours highlight the history of Iceland and the evolution of Reykjavík. But guides also tell groups about elves, Vikings, food, nightlife, music, the local economy and political affairs, as well as the city's humorous aspects. The tours are free, but donations are encouraged. Private groups tours are available for a fixed price and can be tailored to groups' interests.
Arbaer Open Air Museum gives visitors a sense of the traditional architecture and way of life in Reykjavík, and during summer months visitors can see domestic animals there. Many exhibitions and events are held at the museum that highlight specific periods in Reykjavik's history. Three buildings, dating from 1820 to 1842, can accommodate a maximum of 50 to 90 people for meetings and private events.
Relishing the New
When Harpa Concert Hall and Convention Centre opened in 2011, it provided the city with a world-class facility suitable for large conventions, concerts, exhibitions, banquets and more. Located in the heart of downtown, it features state-of-the-art technology and facilities. Several meeting rooms are available, including Rima, which accommodates up to 200 standing and 130 theater style.
During the new FlyOver Iceland experience, guests hang suspended in their seats, feet dangling, in front of a 66-foot spherical screen while a high-definition film takes them on a journey across Iceland. Special effects—including wind, mist and scents—combine with seat movements to provide a thrilling ride that is akin to soaring over Iceland. The attraction is in the hip Grandi area. Group bookings can be arranged.
Rome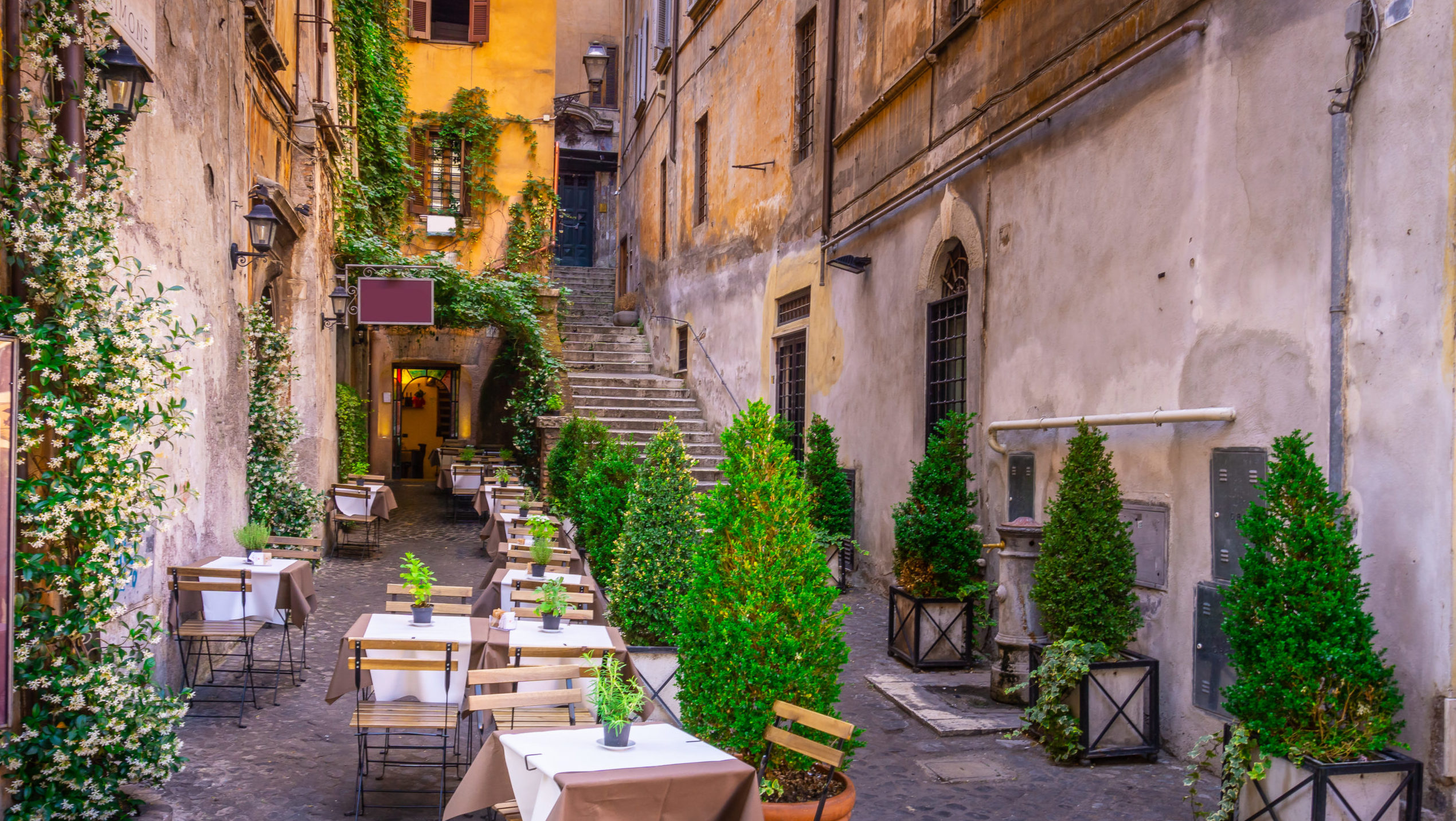 Benvenuti a Roma! (Italian)
An exciting mix of haunting ruins, vibrant street life and awe-inspiring art, Rome is one of the world's most beloved, romantic and charismatic cities.
"Roma is an international, multicultural, lively city full of history, cultural heritage, and modern attractions and facilities," says Riccardo Pizzuti, sales and marketing manager for Roma & Lazio Convention Bureau. "It features exquisite food, memorable wines, breathtaking terraces, peaceful parks, surprising contemporary art museums and attractions, memorable theaters and lovely weather."
Savoring the Old
It's not as popular as the Colosseum, but many say the Roman Forum is more interesting. It contains many of Ancient Rome's most important structures, including shrines, government houses and monuments. Much of the complex is in ruins, but you can easily imagine the former glory of Arch of Septimius Severus, Temple of Saturn, Arch of Titus and House of the Vestal Virgins, among other structures. Many companies, including ToursByLocals, offer private group tours.
An osteria was originally a place serving wine and simple food. Recently, the emphasis has shifted to the food, with local specialties such as pastas and grilled meat or fish, often served at shared tables. Family-owned Osteria Fratelli Mori is an upgrade on the typical neighborhood osteria, but remains rustic with its wooden, family-style tables, an open kitchen and pantry, and Roman poetry calligraphed all over its walls. The crowd is typically boisterous and fun: Large groups get silly over serious food.
Relishing the New
The futuristic Auditorium Parco della Musica is a large public music complex with four concert halls seating from 308 to 2,742 people, an exhibition area with 6,028 sq. ft., as well as an outdoor theater in a park setting. The complex hosts classic and modern music concerts, as well as jazz festivals. Guided group tours happen throughout the year and facility rentals are available.
Rome's renown for street art continues to grow as new murals by important Italian and international street artists are added all the time. Most of the works are found in the suburbs. The Ostiense district, situated south of the historic center, is home to some of Europe's most impressive street art, the result of initiatives to attract attention to the neglected area.
San Jose, Costa Rica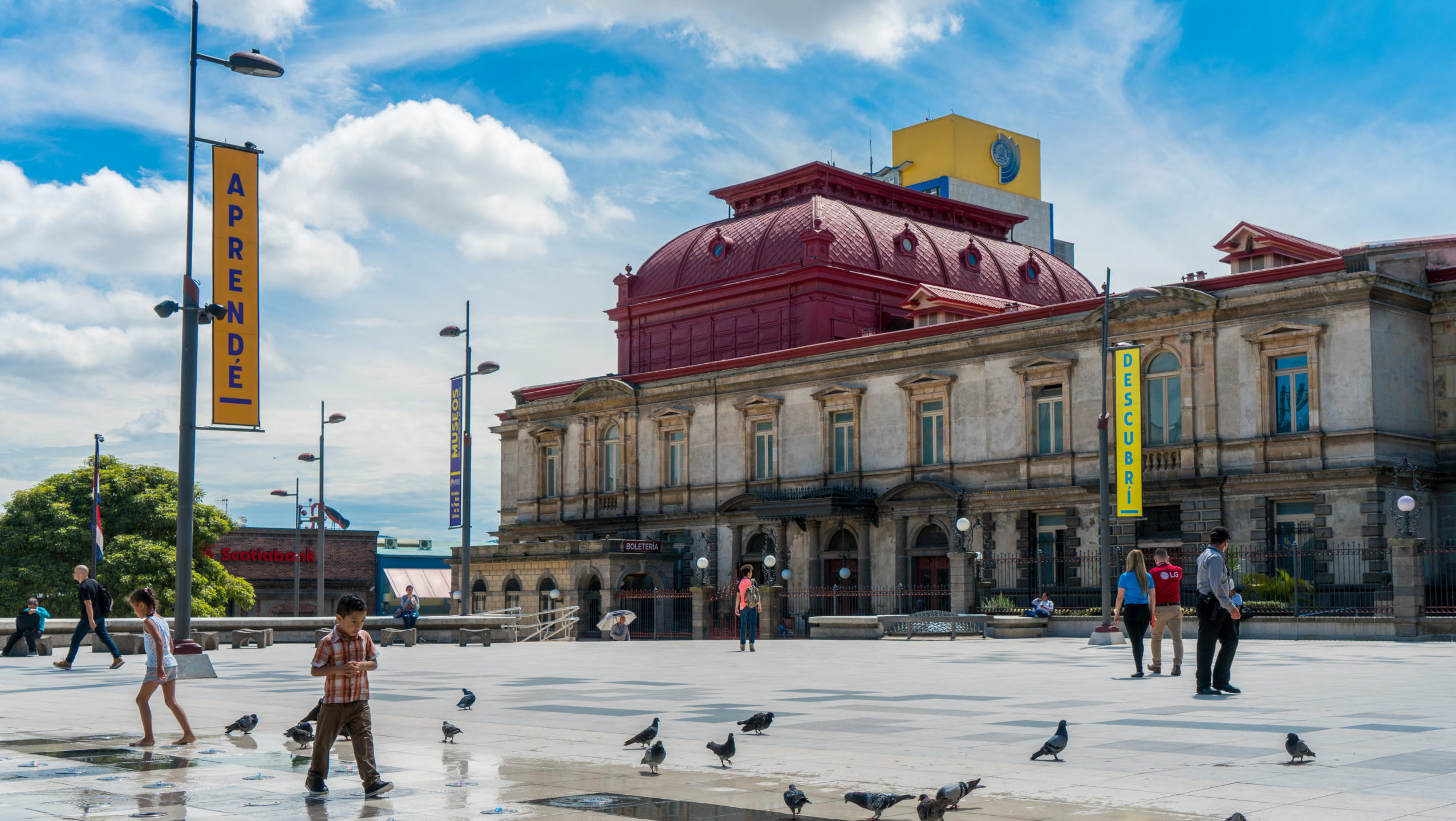 Bienvenido a San Jose! (Spanish)
It's the capital and most populous city in Costa Rica, with more than 335,000 residents, but to many travelers, San Jose is little more than a way station to reach the magnificent beaches and rain forests. Yet the city, part of the Central Valley area, is a highly worthwhile destination in itself, with attractive architecture, lovely parks and satisfying food.
"Costa Rica is a destination brimming with opportunities for adventure, culture and travel," says Tatiana Orozco, executive director of Costa Rica Convention Bureau. "Those in search of cultural and natural attractions will find them both in the Central Valley region."
Savoring the Old
San Jose Urban Adventures offers a guided walking tour to a pair of traditional markets to explore local flavors, culture and history. From a fresh cup of organic Costa Rican coffee to exotic tropical fruits, participants sample the best of what's in season while gaining an insider's perspective on life in the city. The company also offers a walking tour that includes cultural institutions, including the opulent National Theater, as well as a market and Paseo de la Luz, a gourmet district where groups finish the night with a three-course meal paired with wine.
Local residents take great pride in Teatro Nacional de Costa Rica (National Theater of Costa Rica), generally considered the finest building in the capital. Opened in 1891, it features traditional Renaissance architecture that includes lavish furnishings and breathtaking ceilings. It has consistently hosted outstanding entertainment, including concerts, operas, plays and dance performances. Options for groups include attending one of the many weekly performances, touring the facility and renting space for a private gathering.
Relishing the New
One of San Jose's most trendy night spots, especially among the young and hip, is El Cuartel de la Boca del Monte, featuring live music—everything from calypso to rock—on Mondays, Wednesdays and Fridays. It includes a charming little bar, La Esquina, which is a nice place to enjoy an appetizer, such as Green Plantain Ceviche or the Cuartel Salad, and sip on one of the more than 200 cocktails on the menu.
Craft Brewery Co. opened 10 years ago, and its beers have garnered many local and international awards. Groups can tour the modern factory and sample the brews, including Malacrianza, a Scotch ale named for a legendary Costa Rican rodeo bull. Locals are more likely to order Libertas, Segua and other staples.
Taipei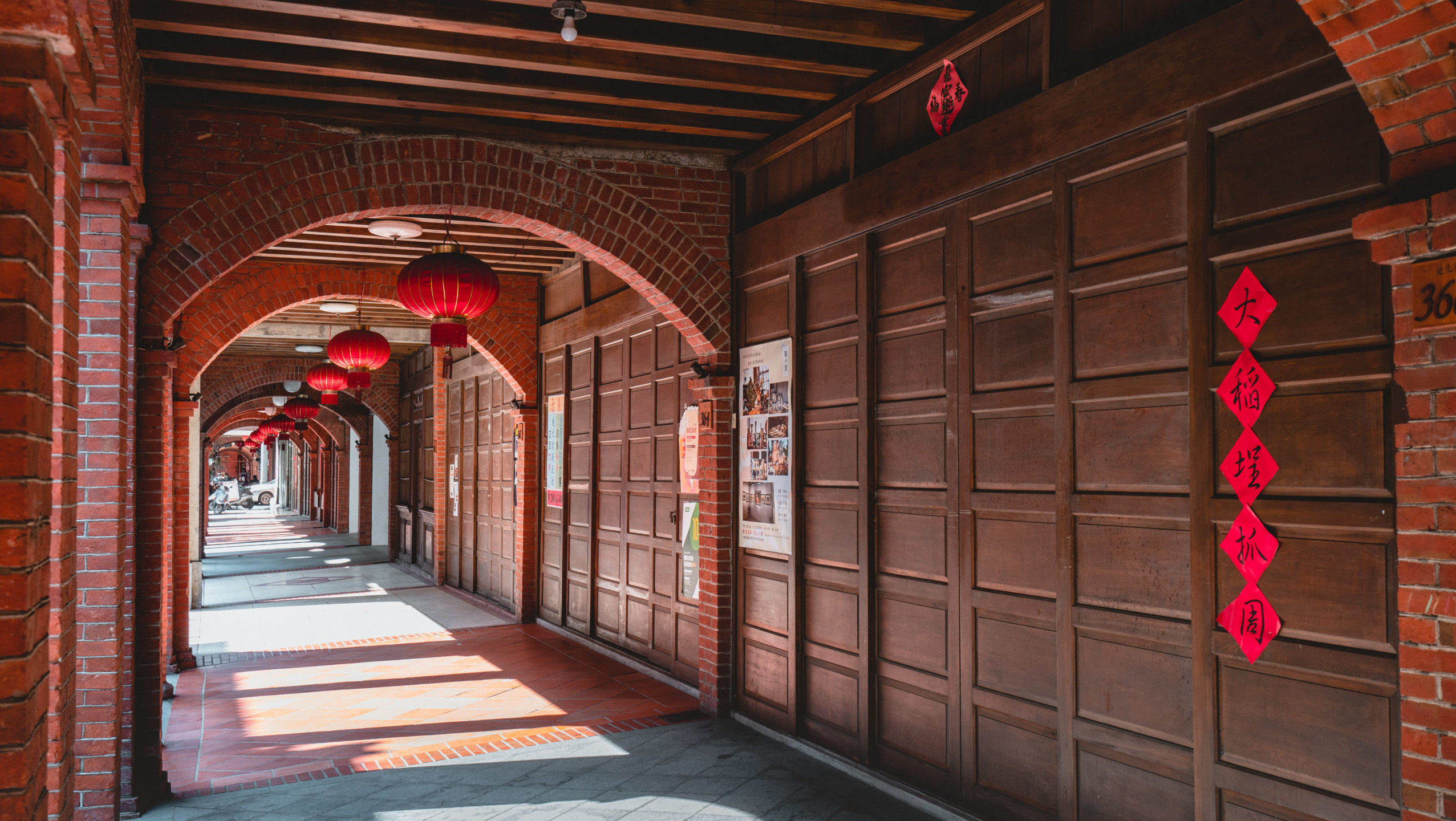 Huanying lai dao Taipei! (Mandarin)
Wherever groups go in Taipei, they experience a cultural kaleidoscope of thrilling diversity. Incense-veiled temples with exquisite carvings and paintings dating back to dynastic times blend in seamlessly on the streets of this increasingly modern city.
"Taipei is renowned for its fascinating blend of traditional and modern culture," says Linda Lin, director of Taiwan Tourism Bureau's San Francisco office. "Traditional architecture abounds, not only in the magnificent monuments, such as temples and official residences, but also in the many old structures that have been revitalized for use as community centers, cafes, stores and other public places."
Savoring the Old
One excellent option for groups is a visit to the headquarters of InBlooom, a Taiwan designer of printed fabrics, in the famous Dadaocheng neighborhood. In addition to being able to purchase all sorts of cool, locally made gift items at the shop, participants can try their hand at creating print and fiber art masterpieces of their own during one of the classes offered.
A stroll down Dihua Street in the Dadaocheng neighborhood brings groups to a restored two-story, red-brick historic building with a facade and interior that harken back to the area's Japanese colonial period. It's the home of Rise & Shine, a restaurant that serves healthy, traditional Taiwanese-style set lunches for under $12, and has an English menu.
Relishing the New
Ximending in the Wanhua District is the beating heart of Taipei's modern cultural scene, complete with a vibrant mix of independent restaurants, bars and shops laced with international and Japanese influence. It oozes Taiwanese authenticity with its irresistible local noodle scene, teeming markets of fresh fruit and vegetables, and copious amounts of bubble tea. By night, it turns into a cityscape of neon brilliance to be enjoyed from a selection of bars and speakeasies or Taiwan's most thriving LGBTQ hub, behind a century-old historic landmark, Ximen Red House cultural center.
Towering above the city like the gigantic bamboo shoot it was designed to resemble, the striking Taipei 101, formerly known as Taipei World Financial Center, was the world's tallest building (1,671 feet) from its opening in 2004 until March 2010. Groups can take a breathless 40-second ride from the ground floor to the 89th-floor observation deck, to take in sweeping views of the city.
Vancouver, British Columbia, Canada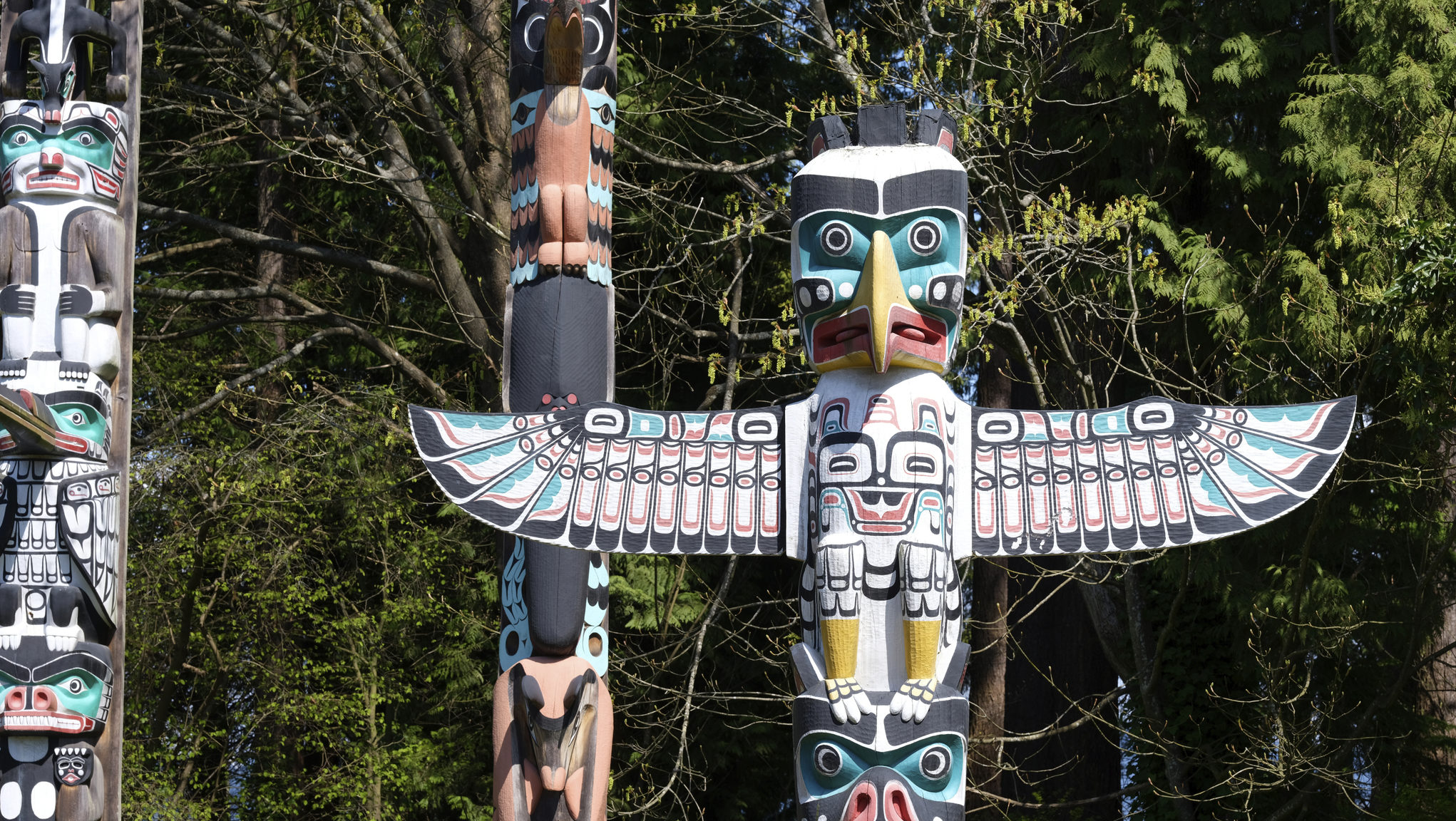 Welcome to Vancouver!
Featuring intriguing neighborhoods, drink-and-dine delights, and memorable cultural and outdoor activities framed by striking natural vistas, it's easy to see why Vancouver is a favorite of meeting planners. It also pairs a rich history with a vibrant, up-to-the-minute culture.
"If you're curious about Vancouver's history, old and new, the city's museums and art galleries offer plenty of insightful exhibitions worth exploring," says Dave Gazley, vice president of meeting and convention sales for Tourism Vancouver. "And certainly, part of Vancouver's present-day culture is appreciating nature and wellness.
Vancouver has set itself the goal of being the 'greenest' city in the world, a challenge that highlights its dedication to health, wellness, mindfulness and environment."
Savoring the Old
First Nation totem poles were first installed in Stanley Park in the 1920s, and all but three of the 12 currently there can be found at Brockton Point. The totem poles, which are unique to the northwest coast of British Columbia and lower Alaska, were carved from western red cedar, and each carving tells of a real or mythical event. They are located along the seawall, making it easy to include the totems in a biking or walking trip. They can also be viewed during a hop-on, hop-off sightseeing bus tour of the park.
Museum of Vancouver in Vanier Park focuses on the city's history from the First Nations until today. It houses an extensive collection of First Nations artwork and artifacts, and other permanent exhibitions. Private, group tours can be arranged for 10 or more people, and 7,540 sq. ft. of space can be rented.
Relishing the New
Arguably the greatest source of local pride, Vancouver Convention Center became the first convention center in the world to attain LEED Double Platinum status in 2017. Located on Vancouver's downtown waterfront with a dramatic mountain backdrop, the green-designed, state-of-the art facility offers 466,500 sq. ft. of flexible meeting space.
The Polygon Gallery is a vibrant art institution that inspires and provokes cultural insight through adventurous programming. The gallery embraces shifting perceptions of the world through the histories and evolving technologies of photography and related media. Private guided tours for up to 30 people as well as rental space that accommodates 180 for seated dinners and 540 guests for stand-up reception can be arranged.