The catalysts behind the rush back to airports
How did it feel to dust off your luggage, put your phone in airplane mode and listen to the captain say those magic words: "We are cleared for takeoff; cabin crew, please take your seats"? Do you still remember how many exits there are and where they are located? If you are like the 5.7 million who flew on the recent Fourth of July weekend, the answer was that it was long-awaited satisfaction. While those travelers totaled 1.5 million fewer than in 2019, they were four times the number who made their way through TSA the same weekend in 2020.
That burning desire to get out after the Centers for Disease Control and Prevention said it was safe for the vaccinated to emerge from their homes is the No. 1 travel trend experts point to, calling it 'Venge Tourism,' short for the revenge motives—take that, coronavirus!—driving people to use their PTO and go see friends, relatives and landscapes up close and personally.
Travel insurance company Generali Global Assistance's annual Holiday Barometer study found that almost half (47) percent of American travelers said their ideal summer holiday centers around spending time with loved ones for Independence Day. Seeing the extended family, especially when it's located domestically, was prioritized above relaxing.
The good news from trend watchers is that leisure tourists are often trailblazers for business travelers. In fact, emboldened by their first beach trip and eager to renew relationships with clients that suffered during the Zoom years, many may lobby within their organizations to be allowed back on the road again. And once risk managers see that taking to the carefully managed skies can be less dangerous than venturing into a crowded grocery store—and is often more effective than sharing dozens of screens—they may green-light those conventions now being rebooked across the country.
Armed with statistics from U.S. Travel Association's "Let's Meet There" campaign (an evolution of the successful "Let's Go There" message that called on Americans to keep dreaming of their next vacation), executives are reconsidering restrictions on attending conferences in person.
The message being delivered to C-suites and elected officials is three-pronged: Business travel is effective, safe and happening now.
An Economic Mandate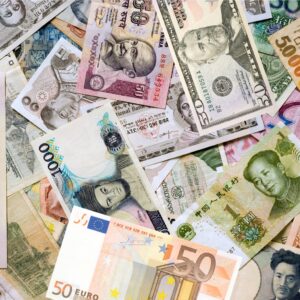 A return of business-class travel is essential for the economic recovery. Despite making up only 20 percent of total trip volume pre-pandemic, business travelers account for 40-60 percent of lodging and air revenue. In 2019 alone, nearly 500 million business trips were taken in the U.S., activity that added up to $348 billion for travel-related goods and services and supported 2.5 million jobs.
Travel took a hit of more than $200 billion last year in direct spending typically generated from business travel (of which roughly $100 billion was directly due to declines in meetings and events), leading to the loss of nearly 1.5 million jobs and $28.8 billion in tax revenue, according to Tourism Economics.
The encouraging news is that business travelers are largely ready to get back to business, according to U.S. Travel President and CEO Roger Dow. Polling by the events management company Freeman released in March indicates that 85 percent of American workers view in-person events as "irreplaceable." There really is nothing like sitting across from someone to speed the journey to the bottom line.
"Knowing that face-to-face meetings are more productive, meaningful and fruitful, C-suite executives should seize the competitive advantage and encourage their teams to re-establish these critical, business-building relationships," Dow said.
Professional-grade Safety Measures
Gatherings managed by meeting professionals bring a higher level of protocols and control than flash mobs at bars and private homes and should be treated differently when creating guidance, Dow stressed. He pointed to studies by scientists at The Ohio State University that concluded professionally produced meetings and events have the advantage of being structured, well-organized large gatherings where mitigation factors can be enforced to protect the health and safety of those in attendance.
"Whether through re-energizing employees and networking, informing health-care providers about new and innovative treatments and practices, or receiving guidance and best practice strategies from organizations, professional meetings are an integral part of business and organizational operations," the report concluded.
Airlines have also worked diligently to earn a reputation for being safer than many of the activities people conduct daily. A June study released by Edelman Data and Intelligence on behalf of travel retail company Travelport found that while there are trust issues around price transparency and data security, the majority (52 percent) of U.S. travelers participating in the study said the travel industry has done well in implementing Covid-19 health and safety measures like mandatory face masks, access to sanitary wipes, plexiglass at check-in, contactless check-in and enhanced air filtration.
Going forward, however, around half said they would like more reassurance on how robustly some measures are being enforced—social distancing and managed boarding and queuing, in particular.
A study conducted by the U.S. Department of Defense supports the conclusion that the risk of Covid-19 exposure while on board our planes hovers close to zero, thanks to advanced air filtration systems, required mask-wearing and diligent cleaning protocols.
Since airlines began putting these measures in place in spring 2020, "there has been little evidence to date of onboard disease transmission," according to researchers at Harvard T.H. Chan School of Public Health. Their report concluded that "highly effective" ventilation systems reduce the risk of exposure below that of activities like grocery shopping and dining out.
"The travel industry should be proud of how quickly and effectively it responded to Covid-19," said Greg Webb, CEO of Travelport.
"What's interesting about safety is, it used to be about the safety of the planes flying, whereas now it's cleanliness that's come to the forefront," said Tyler Pierce, sales manager of meeting and incentive sales for United Airlines. United worked with Clorox and Cleveland Clinic to develop United CleanPlus and runs ventilation systems from boarding through deplaning.
Imminent Return
Remember that study from Generali Global Assistance at the top of the story about the urge to go see grandma? It also found that Americans expect normal travel—including no mask mandate—to return in 2022.
And the future forecast from the Freeman corporate survey was even more optimistic. It concluded that "vaccination propels confidence and interest in returning to large in-person events, with 86 percent more confident in doing so once vaccinated."
Interestingly, trade show attendees, suppliers and exhibitors report being more willing to immediately receive the vaccine than the average person in the U.S.
Additionally, the Freeman study predicts that the manufacturing arena will return to in-person first, followed by technology, retail and finally health care. Overall, almost seven out of 10 (68 percent) attendees and 71 percent of exhibitors expect to have no corporate travel restrictions by the third quarter of 2021.
They may come back to a better experience than in the "before times." Studies by World Travel & Tourism Council suggested that its sector will pivot and adapt to ultimately return stronger post-Covid-19.
"Covid-19 is also proving to be a catalyst in the travel and tourism sector's quest for innovation and the integration of new technologies, such as biometrics, which would enable a more seamless traveler experience," the council predicted.
If the lead lists at hotels and CVBs fielding calls from companies looking to "lift and shift" their missed meetings are any indication, the return could be almost as dramatic as the shutdown.
As U.S. Travel Association's Dow concluded, "Our industry can accomplish amazing things when we come together."
Confidence Automated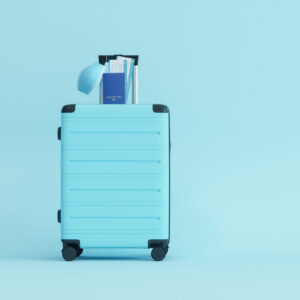 Corporate travel managers have new tools at their fingertips to make business travel safer and more predictable. Following are a few technological advances that could shorten the time between attendee and ballroom.
American Express Global Business Travel (GBT) is aggregating results of traveler experiences to track Covid restrictions on the ground. As part of the company's #TravelReady initiative, Travel Vitals will use information from post-trip traveler surveys and GBT's research to help increase confidence in travel. Live Travel Dashboard is a new report in GBT's Premier Insights. It uses anonymized data on GBT customers' destinations to provide an at-a-glance visual summary of where organizations are sending travelers. It can create regional, country or city level views.
World Travel & Tourism Council pointed to the emergence of biometric data, particularly iris scans already used by CLEAR, as a touchless way to improve safety.
Many airlines are now issuing automated notifications if a flight is more than 70 percent full, so travelers can change flights if that makes them uncomfortable.
Events Industry Council's APEX Travel and Transportation Accepted Practices Guide issued in October suggested downloading TSA's "Stay Healthy, Stay Secure" policies from its website in advance of a trip to get the latest on changes in procedures, including mask and identification requirements.