With help from hotel and destination partners, meeting professionals are getting back into ballrooms with careful protocols and increasing confidence. We asked the Smart Meetings community to share what they are seeing and found a world of creative ways to help people feel connected, even if it requires sitting at least six feet apart.
Big Community Cares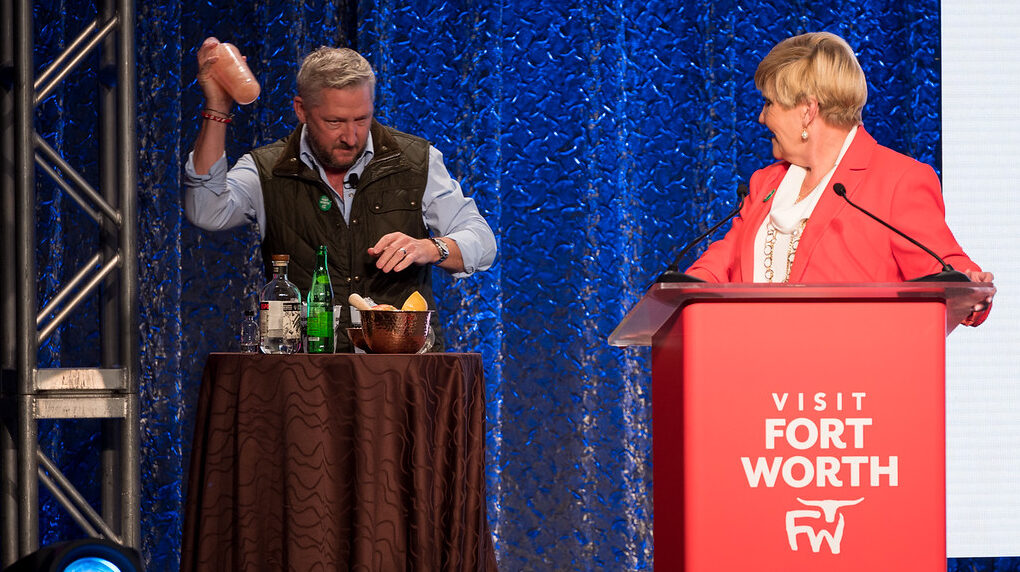 Visit Fort Worth's 2021 annual meeting at Omni Fort Worth Hotel in February celebrated community spirit and pointed the way to a vibrant post-Covid recovery. Three hundred attendees tuned in and 350 attended in person. The host ensured that experiences for both groups were unified and just as dynamic by greeting in-real-life (IRL) attendees with a DJ, while musical entertainment welcomed the online group. Tokyo Cafe's chef, Kevin Martinez, who supplied 48,000 free meals to the community during the pandemic, and civil rights activist Opal Lee, who gathered 1.5 million signatures to make Juneteenth a national holiday, were honored.
Time for a Close-Up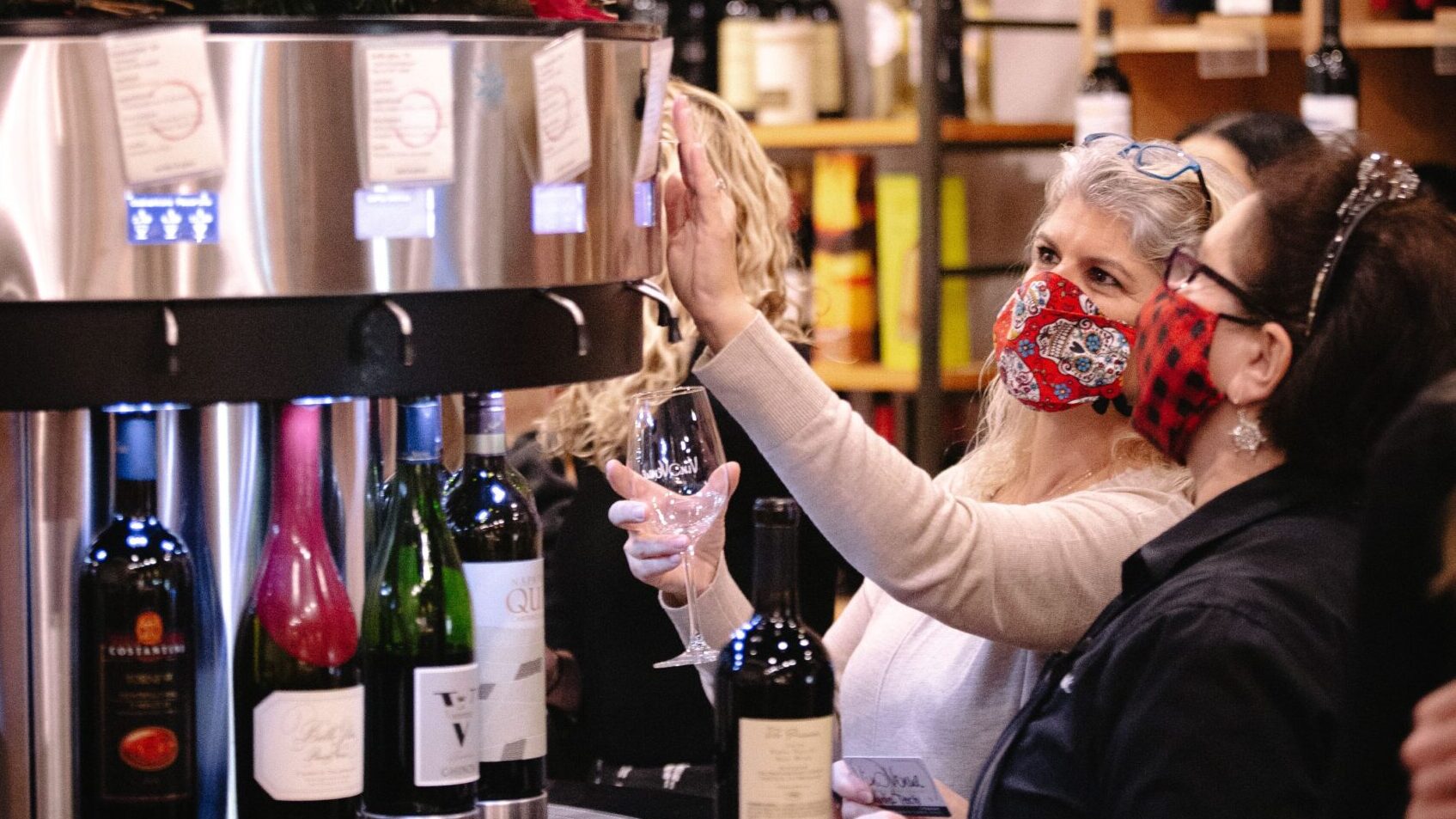 From walk-through to happy hour, planner attendees at Maritz Global Events' "WeConnect Again" experienced what meeting setups, food and beverage options, and Covid risk-management plans will look like at Discover Dunwoody near Atlanta.
Safe and Ready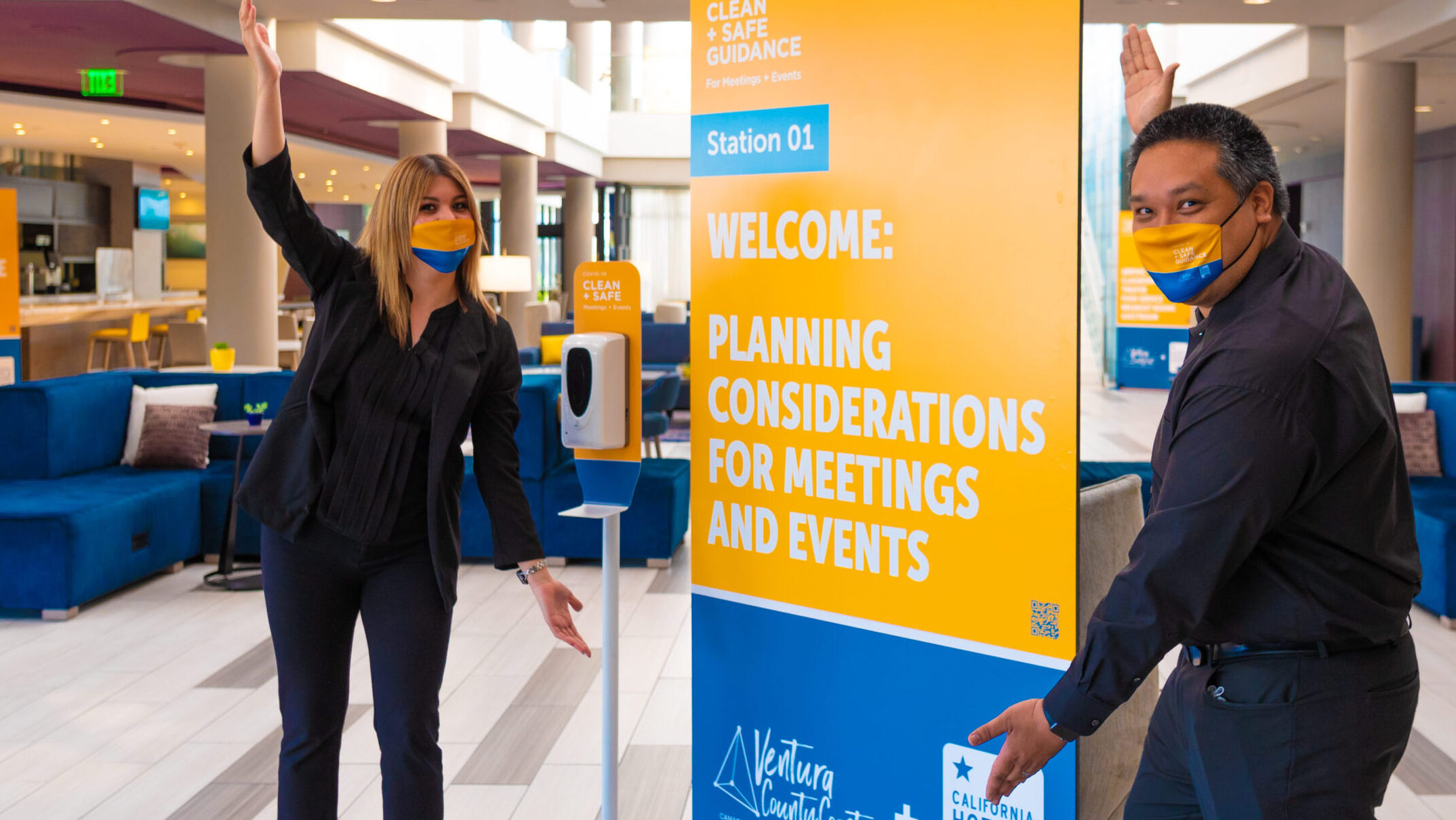 California Hotel & Lodging Association partnered with Ventura County Coast for a "Clean + Safe Meeting and Event Guidelines" virtual tour at Ventura Beach Marriott to show off safety protocols and call for guidelines for opening to groups.
Meeting in the Round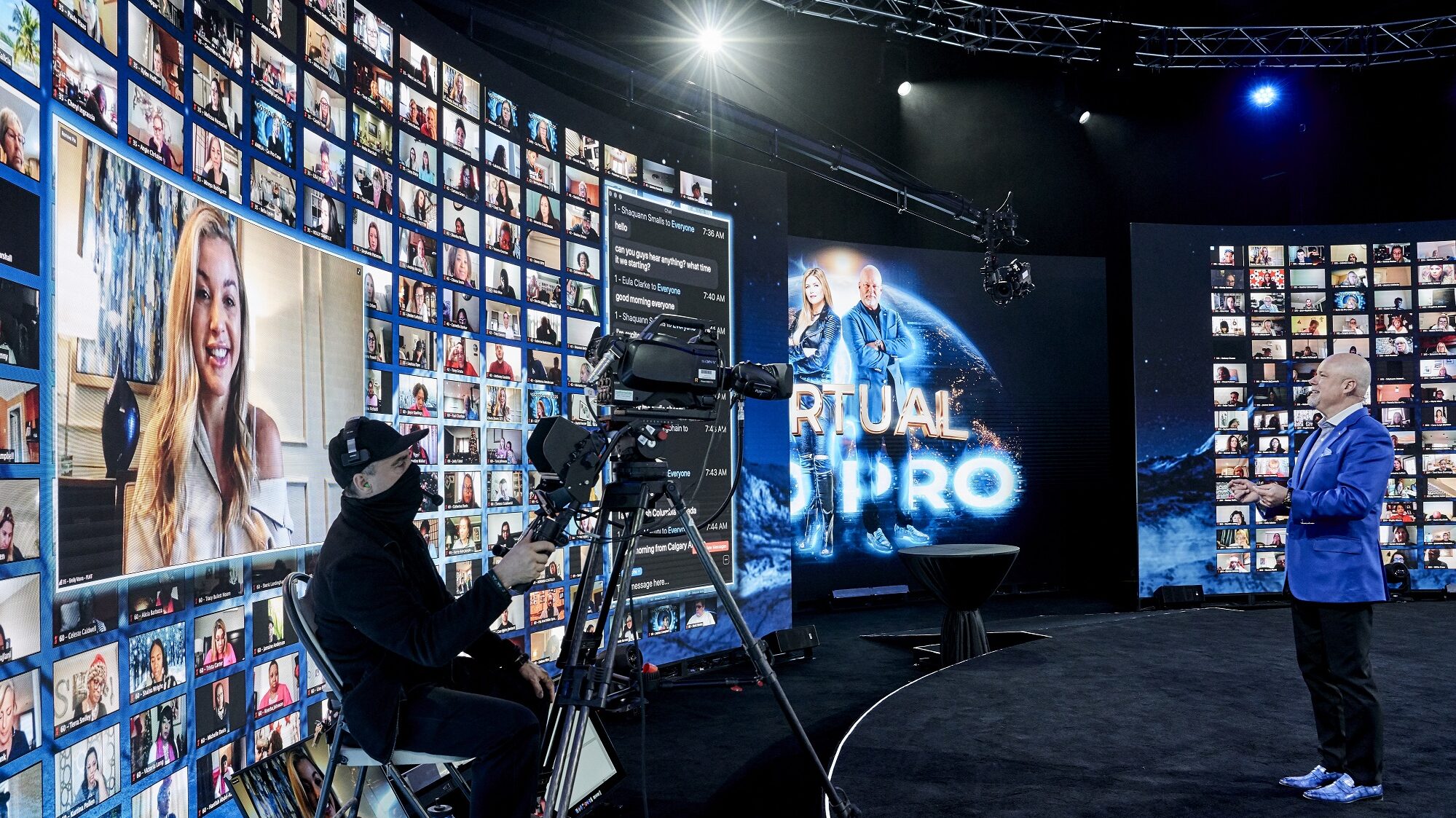 "Network Marketing Pro," an annual educational event normally held in person, was fully virtual in December for more than 30,000 attendees (in nine languages) from over 100 countries, using the 25,000-square-foot stage-in-the-round at Worre Studios in Las Vegas. The 360-degree, 1.9 mm, 4k LED screen system allows for interactive virtual and hybrid events for up to 250,000 attendees, including translation rooms.
Centennial Vibes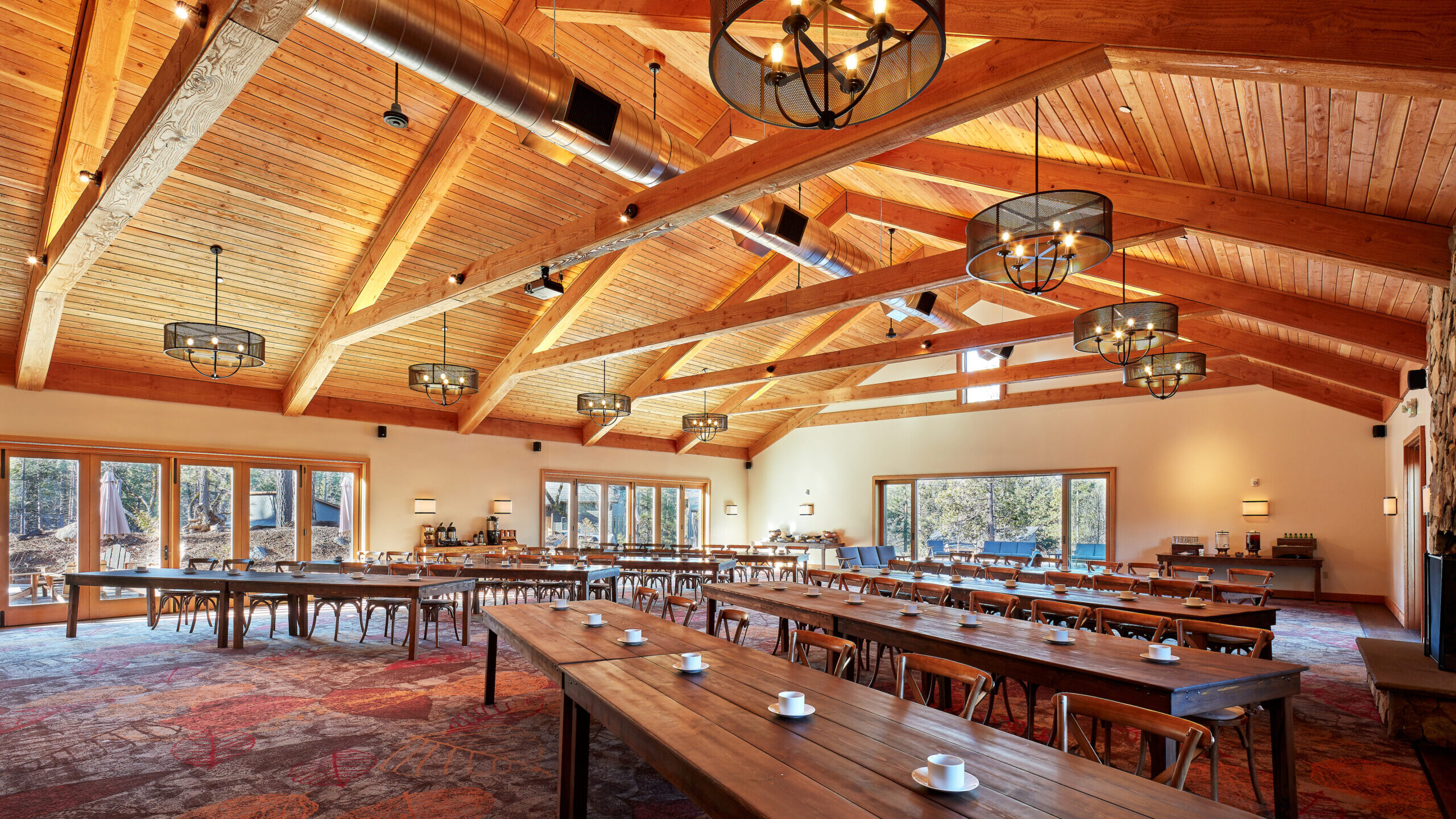 Evergreen Lodge in Yosemite, California, is celebrating 100 years of safely bringing people together inside historic Rush Creek Event Hall and outside on the deck for deep team building.