Connected capital
As one of the most educated cities in the country, Washington, D.C., has a lot to offer groups looking to inspire and connect attendees with thought leaders in everything from technology and biotech to government and sustainability. The 21 world-class colleges and universities in town are rife with cutting-edge research and experts ready to bring fresh perspectives to keynotes, panel discussions and breakouts.
Plus, new and expanding meeting spaces make it easy to find your corner of the capital. Some $11.2 billion is in development and 17 hotels are rolling out, including hip Euro-brands.
Arrive
The nation's capital city is in the middle of the action, with easy access from three major airports and a short train ride from New York City—and just about everywhere else on the East Coast. Dulles International Airport (IAD) boasts daily nonstop service from more than 50 international destinations, including new flights from Tel Aviv and Rome.
Meet and Sleep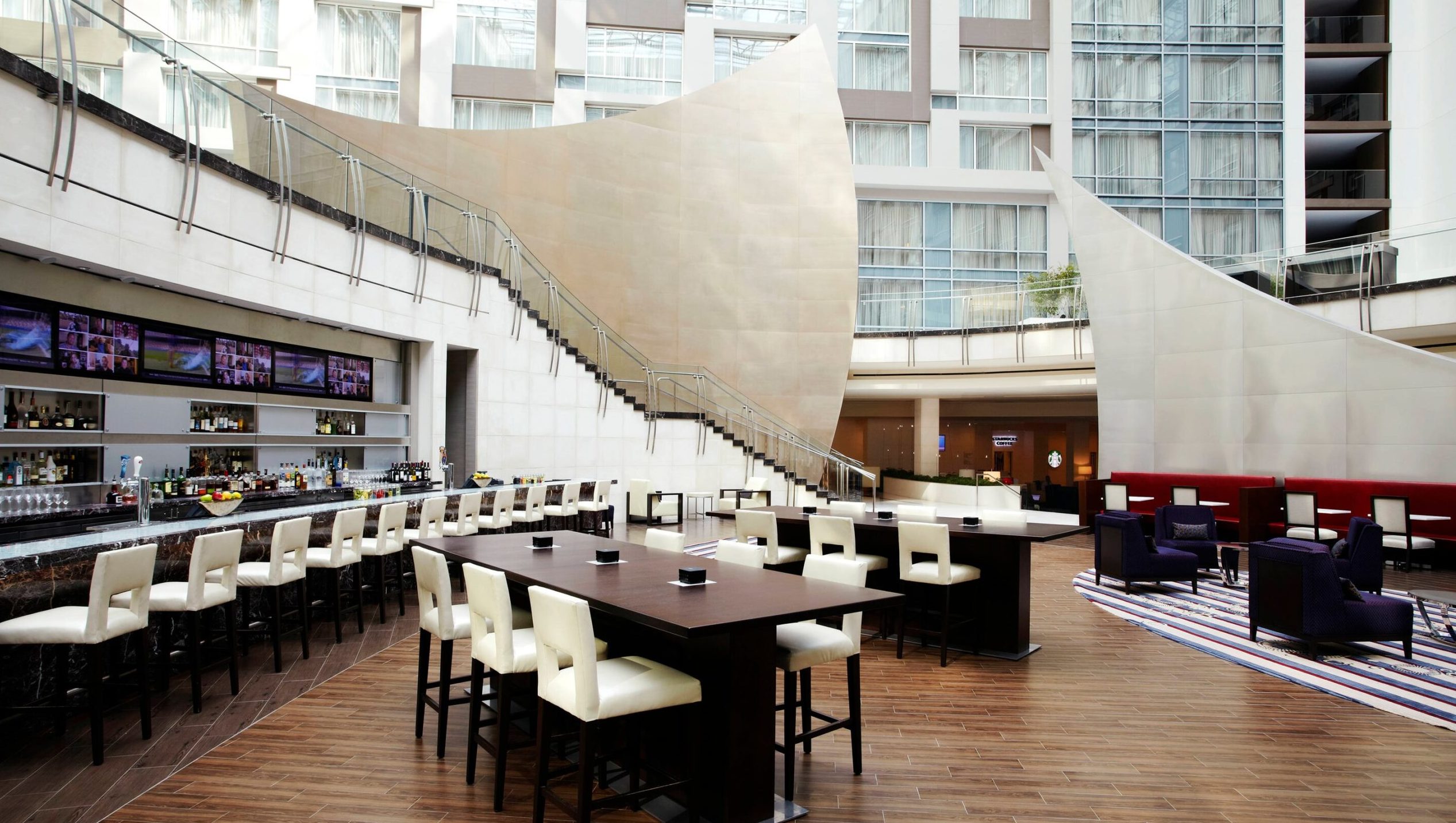 Recently upgraded Walter E. Washington Convention Center is 2.3 million sq. ft. of possibility. Despite its size, attendees will never get lost, thanks to creative design that carves out intimate spaces to fit the smallest meeting and more than 200 digital signs for smart wayfinding. A dozen massive new LED video walls, including a two-story curved display at the Concourse Rotunda, enhance branding and sense of place. A $4 million public art collection combines sculpture, paintings and photography—the largest public collection of art in D.C. outside of a museum.
Standing sentry next to the convention center are Marriott Marquis Washington, DC (1,175 guest rooms and 100,474 sq. ft. of meeting space connected through an underground concourse) and Renaissance Washington D.C. Downtown Hotel (807 guest rooms and 65,964 sq. ft.). Look for a whole new face on Renaissance, as the porte cochere is redone to make it a more efficient and welcoming entrance.
Capitol-adjacent is W Washington DC (326 guest rooms), which recently completed a $50 million renovation that cranked up the volume on fun with colorful details and a rooftop space, POV, that pairs craft cocktails and intoxicating views. Transformed meeting space rings in at 12,000 sq. ft. and includes built-in bars and street-map carpeting.
Eat
From Michelin stars and celebrity chefs to mom-and-pop diners and pastry shops, groups will find something to fit any craving. Only-in-D.C. options include President Woodrow Wilson House, near Embassy Row; a presidential dining room and outdoor garden space await. For your VIPs, Jose Andres Minibar mixes art and science as a pre-fixe communal experience for six people. Over on Capitol Hill, The State Room is a former underground speakeasy with 6,000 sq. ft., two private spaces and custom catering options.
Do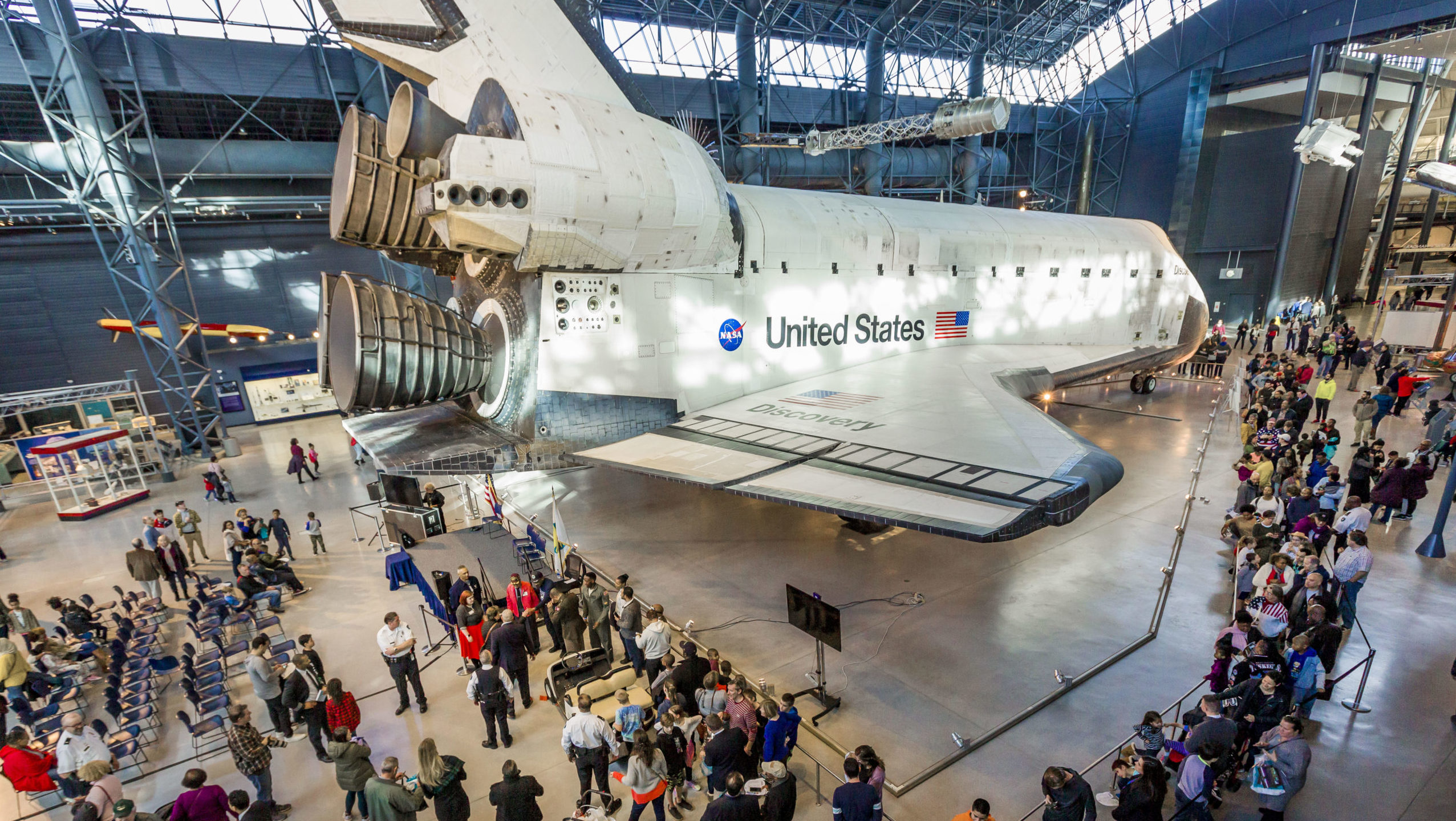 Washington, D.C.'s abundance of museums is a candy store for creative off-sites that require no added decor. Destinations International hosted its recent Spirit of Hospitality Awards at Smithsonian National Air and Space Museum as an after-hours event that included a dramatic movie premier in the IMAX theater. Cocktails were served in the glow of the Gemini VII capsule. The building is re-opening in phases as part of a seven-year renovation.
Smithsonian National Museum of Natural History recently opened the doors on a $110 million renovation of The David H. Koch Hall of Fossils with a reception that lit up its very impressive T. Rex. The John F. Kennedy Center for the Performing Arts opened its $175 million Reach expansion last year with 72,000 sq. ft. of indoor under a massive green roof and 130,000 sq. ft. of outdoor space.