Wine country destinations offer exciting opportunities for groups to experience something new and different
"Wine country" as a meeting destination has built-in cachet. The words inspire in planners and attendees alike visions of retreat-like settings, away from the city, surrounded by culinary delights. With wineries dotted throughout the United States, even planners with geographic rotations can find an ideal location.
The obvious way to experience these popular places is through wine tastings at vineyards and wine-and-food paired dinners on-property or at high-caliber restaurants. These elements are expected—and necessary. But then what? There's the usual trinity, of course: golf, spa treatments, shopping. However, other local adventures go beyond the bottle. Some are cultural or outdoors-related, others are incentive perks or team-building opportunities. Here are a few suggestions to consider.
California
Napa Valley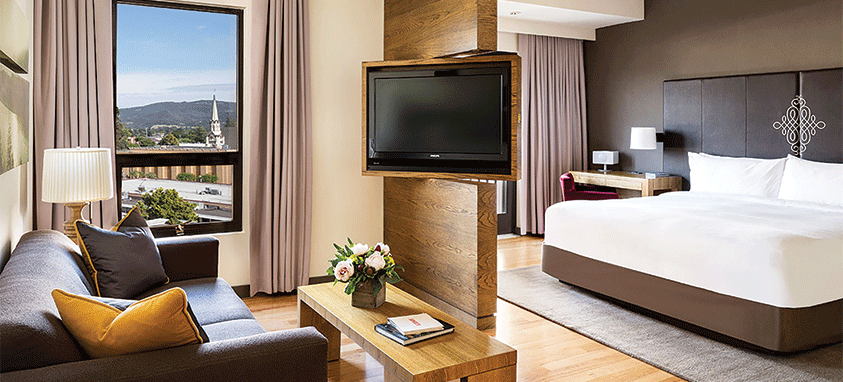 Napa Valley put its vintners—and destination—on the map in 1976, when two of its wines topped a competition with their counterparts in France. Since then, the valley's appeal to visitors has been further burnished by its innovative chefs and their Michelin-starred restaurants.
Also adding to its allure are festivals such as BottleRock, which brings music's top headliners, tons of fans—and plenty of VIP opportunities for your incentives. In the Carneros region, di Rosa Center for Contemporary Art is a unique 217-acre art-and-nature-filled property available for private events. It is considered the most significant holding of Bay Area art in the world. Nearby, you can reserve the bocce ball court and/or cornhole bean-bag toss games at Liana Estates, the former Acacia winery.
The valley's hospitality scene is equally vibrant. Archer Hotel Napa is a brand-new, 183-room property in downtown Napa with a Charlie Palmer Steakhouse restaurant and 17,000 sq. ft. of event space. Andaz Napa, also in downtown, displays its trendy urban-chic design in 141 guest rooms and 9,000 sq. ft. of event space. Silverado Resort and Spa, which reopened quickly after last year's wildfires, welcomes meetings with 385 guest rooms and 15,000 sq. ft. of meeting space.
In Yountville, Vintage House opened last fall with 80 bungalow-style suites, the first stage of The Estate Yountville's multimillion-dollar renovation and rebranding. Hotel Villagio will reopen this spring with its own renovations. Scheduled to open this summer is Vista Collina Resort, a side-by-side expansion of The Meritage Resort and Spa, with 145 guest rooms and a 16,000-square-foot event lawn.
Sonoma County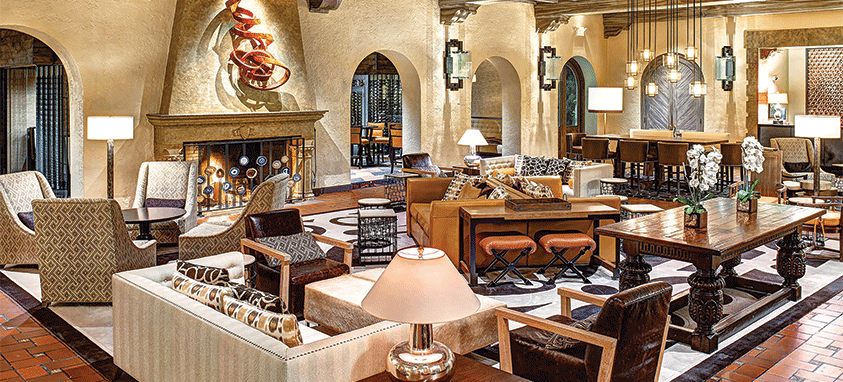 With its sprawling size (1,768 square miles) and wide range of geography—from hills and valleys to forests and rugged coastline—Sonoma County is home to more than 425 wineries as well as several prominent wine country destinations (the town of Sonoma, Sonoma Valley and Healdsburg, to name a few).
Beyond-the-bottle opportunities take full advantage of that diversity, especially outdoors, says Charmaine Louzao, meeting sales and services manager for Sonoma County Tourism. High-flying ziplines streak through the towering coastal redwoods with Sonoma Canopy Tours, which can also coordinate biking, canoeing and kayaking excursions. For a different type of adventure altogether, journey through savanna-like Safari West, home to nearly 1,000 African animals that roam the 400-acre preserve.
Reopened after temporary closure are two luxury properties: Fairmont Sonoma Mission Inn & Spa, with 226 guest rooms and 13,000 sq. ft. of meeting space, and Kenwood Inn & Spa, with 29 guest rooms and 2,520 sq. ft. Also open now is the new Holiday Inn Windsor Wine Country, with 100 guest rooms and 2,642 sq. ft. of meeting space, while soon-to-open Hampton Inn Petaluma is a 75-room conversion of the city's historic silk mill.
Carmel Valley
Tucked a dozen miles inland from the coast, Carmel Valley shelters numerous award-winning wineries and restaurants, plus luxe resorts and hotels.
You needn't travel far from your lodging to branch out. Land Rover Experience Driving School is a hands-on, adrenaline-pumping option that is available year-round. Moto Talbott Collection, a brand-new motorcycle museum in Carmel Village with 170 gleamingly restored bikes, will also rev up the right group (private events possible). If the nearby ocean beckons, Monterey Bay Surf Lessons offers group experiences on Carmel Beach.
Carmel Valley Ranch has been reimagined as an upscale but nontraditional resort, with 181 guest rooms, 45,000 sq. ft. of meeting space and plenty of on-site options for break-out fun. The 73-guest room Bernardus Lodge & Spa, set among 28 acres of lavender and vineyards, is fresh from a multimillion-dollar facelift; its five meeting rooms can host up to 236 guests.
Many wineries, such as Folktale Winery & Vineyards, with its Old World French-style Chateau, offer both indoor meeting and outdoor event space.
San Luis Obispo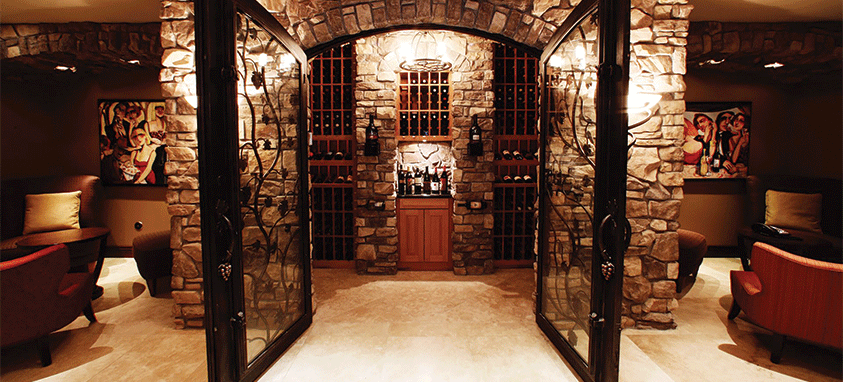 Midway between San Francisco and Los Angeles, Paso Robles Wine Country is more than just home to some 40 varietals of award-winning vino. The up-and-coming region is crisscrossed by 11 wine trails, anchored by a historic downtown.
La Bellasera Hotel & Suites offers 2,200 sq. ft. of meeting space and coastal spa therapy options in a lovely Mediterranean setting. Paso Robles Inn is a boutique base for visiting the one-of-a-kind Hearst Castle or dining at the inn's own The Steakhouse, a local tradition. Off the beaten path, Allegretto Vineyard Resort offers 171 guest rooms and 40,000 sq. ft. of meeting space on 20 acres, with chef demonstrations that draw from on-site gardens and orchards, as well as local spirits.
Santa Barbara
Santa Barbara Wine Country fits neatly into the area's coastal "American Riviera" vibe, with a mild climate, posh hotels and award-winning restaurants.
Nontypical wine country experiences include a private polo match arranged for your group. Or, how about a little golf-cart polo? Both are available through Santa Barbara Polo & Racquet Club. Your group can make for the wide-open seas in a chartered catamaran cruise aboard the luxurious, 85-foot ChannelCat. Or escape on horseback some 30 minutes north at Alisal Guest Ranch & Resort, a 100,000-acre property in Santa Ynez Valley. Brand new to Santa Barbara is Moxi, The Wolf Museum of Exploration & Innovation, a science and technology museum that features 70 hands-on exhibits and can accommodate 400 guests for private events.
Everything old is new again on the hotel scene. Bacara Resort & Spa has rebranded to The Ritz-Carlton Bacara, Santa Barbara and, with a major renovation now underway, The Fess Parker: A Doubletree Hilton Resort has rebranded to Hilton Santa Barbara Beachfront Resort. Rosewood Miramar Beach Montecito is scheduled to open this summer with 161 guest rooms and 12,000 sq. ft. of event space. Also coming soon, Hyatt Place Santa Barbara will provide 88 rooms.
Temecula Valley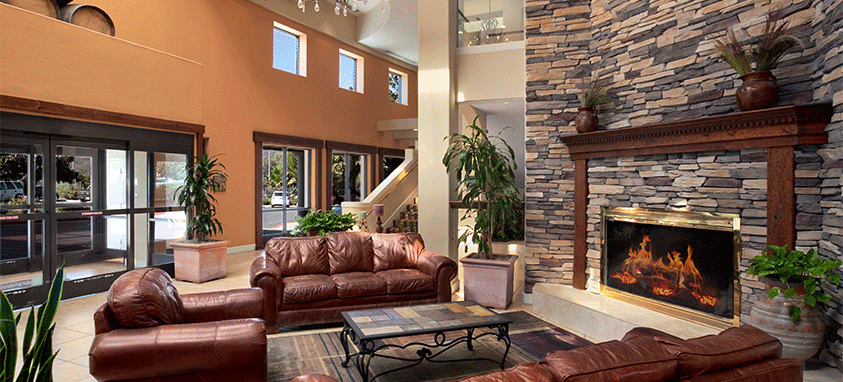 Located about 60 minutes north of San Diego, Temecula Valley celebrates its 50th anniversary as a wine country in 2018. While the area's history dates to the 1800s when wine grapes were planted by Spanish padres, its first commercial vineyard wasn't planted until 1968. Today, more than 50 wineries in the valley produce 500,000 cases annually.
In addition to exploring Old Town Temecula, with its wooden sidewalks and Western-era buildings, Santa Rosa Plateau Ecological Reserve offers scenic hiking trails, many of them graded "easy." Big Horse Feed Corn Maze (during the month of October) provides exhilarating team-building experiences, while numerous entertainment and gaming options are available at Pechanga Resort & Casino.
Two sister resorts have working wineries onsite: South Coast Winery Resort & Spa, with 132 rooms and 30,000 sq. ft. of meeting space, and Carter Estate Winery & Resort, with 42 rooms. Minutes away is Embassy Suites by Hilton Temecula Valley Wine Country, which recently completed a multimillion-dollar renovation that included its 170 two-room suites and 3,200 sq. ft. of meeting space. With the opening last December of Pechanga Resort's new 568-room tower, the resort is now the largest property on the West Coast.
California Wine Country Recovers
This month, spring is arriving in California's wine countries, and healing rains are painting the hills and valleys the brilliant green that signals their annual rebirth—a view that, thankfully, begins to replace the horrifying images of the wildfires of last fall.
Napa Valley
According to Angela Jackson, media relations director for Visit Napa Valley, the fires burned predominantly in the forested hillsides, and the iconic Napa Valley floor, located between Highway 29 and the Silverado Trail, saw little to no impact. In addition, she says, "The majority of Napa Valley's more than 400 wineries were open and hosting guests just days after the fires started. Only a small number of wineries in Napa Valley were severely affected by the fires, and no hotels in Napa County burned."
Sonoma County
Sonoma County covers more than 1 million acres—and only 10 percent of them were damaged, according to Charmaine Louzao, meeting sales and services manager for Sonoma County Tourism. Close to 98 percent of Sonoma County's 425 wineries were not damaged, and only one, Paradise Ridge Winery, was completely destroyed. While two hotels—the Hilton Santa Rosa and Fountaingrove Inn—could not be saved, all other lodging properties have reopened. "Sonoma County's hospitality businesses have returned to what they do best—providing guests with a world-class welcome and unforgettable experiences," Louzao says.
Santa Barbara
The actual impact of the Thomas Fire on Santa Barbara, Goleta and Summerland in the Santa Barbara South Coast region is now very minimal. It didn't impact the infrastructure in downtown Santa Barbara, and all hotels in those cities that temporarily closed in December have now reopened. More recently, January's tragic mudslides in the town of Montecito may continue to be of concern to planners. However, according to Kathy Janega-Dykes, president and CEO of Visit Santa Barbara, hotels, attractions and businesses in Santa Barbara and Goleta were not directly impacted. Highway 101 has now reopened, and only a handful of Montecito-based hospitality businesses may remain closed. (See santabarbaraca.com for updates.)
"For those planners who have booked business in Santa Barbara and Goleta, there is every reason to keep your plans, and we encourage you and your partners to book new business if it was not previously in your consideration set," Janega-Dykes says. "The exceptional range of hospitality offerings in these cities remains unchanged, and the bar continues to be raised, with new hotel product and destination attractions now available or on the way. The American Riviera looks forward to warmly welcoming back you and your clients."
Texas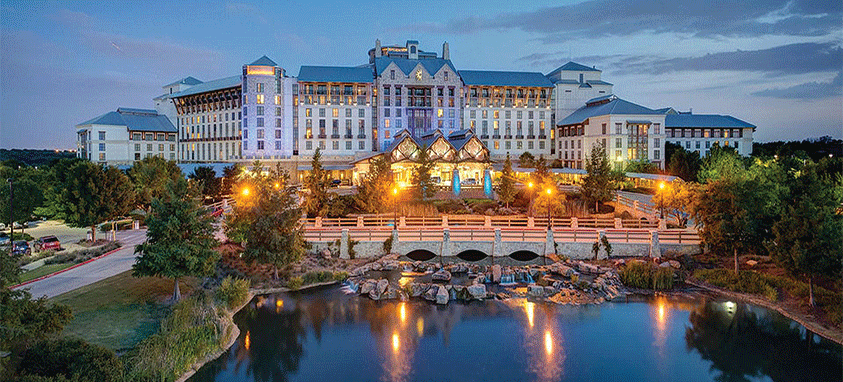 Grapevine is one of the more unique "wine countries" to consider. For starters, it's only 7 miles from Dallas/Fort Worth International Airport (DFW) and downtown is chock-full of tasting rooms from some of the best wineries in Texas. (The grapes, however, are primarily grown and made into wine elsewhere in the state.)
For small groups, a fun team-building activity is The Escape Game, where participants work together in a themed puzzle to escape from a locked room. Another option is holding a pickleball tournament—the game craze that's sweeping the country—at Fieldhouse USA (they provide the courts and the equipment). A sail on Lake Grapevine with Black Watch Sailing Charters makes for a relaxing evening before morning flights.
Grapevine's meeting options are growing. Gaylord Texan Resort & Convention Center's expansion this summer will add 303 rooms and 86,000 sq. ft. of meeting space (including a new 30,000-square-foot ballroom). Stand Rock Hospitality plans to build a 1,020-room resort with 190,000 sq. ft. of entertainment space, including indoor and outdoor water parks and meeting space. Phase one is anticipated to be completed in 2019 with 420 guest suites. Another projected addition is Hotel Vin, a 121-room boutique hotel to be operated by Coury Hospitality and flagged under Autograph Collection by Marriott.
Virginia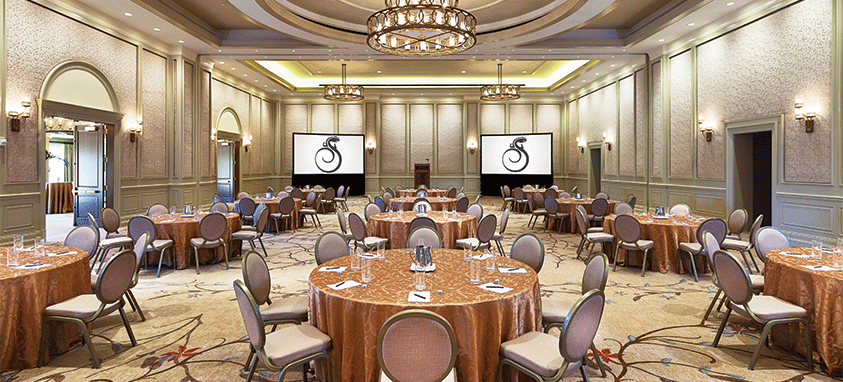 "Home to Dulles International Airport and just 25 miles from the nation's capital, Loudoun County is a premier, highly accessible meetings destination," says Ann Hayes, Visit Loudoun director of sales for groups and meetings.
That's 25 miles away from D.C.'s hustle and bustle, into wine and horse country. The one-of-a-kind Equi-Spective Experience at Salamander Resort & Spa (open to everyone) unites horses and people for a hands-on approach to learning communication and leadership skills. Empower Adventures offers ziplining experiences and, for a golf option that will appeal even to nongolfers, there's TopGolf, where participants drive microchipped balls at electronic targets.
Meeting properties here range from resorts to dedicated event space. The 476-acre Lansdowne Resort and Spa in Leesburg recently repositioned itself as a retreat-style resort, with the complete renovation and redesign of its 296 guest rooms. It offers 55,000 sq. ft. of meeting space, two ballrooms and a 126-seat amphitheater.
New on the scene are Foxchase Farm's Middleburg Barn, with 5,400 sq. ft. of space for events, and Beacon Hill Manor, an 11,000-square-foot venue with three meeting spaces that can accommodate up to 150 guests.
New York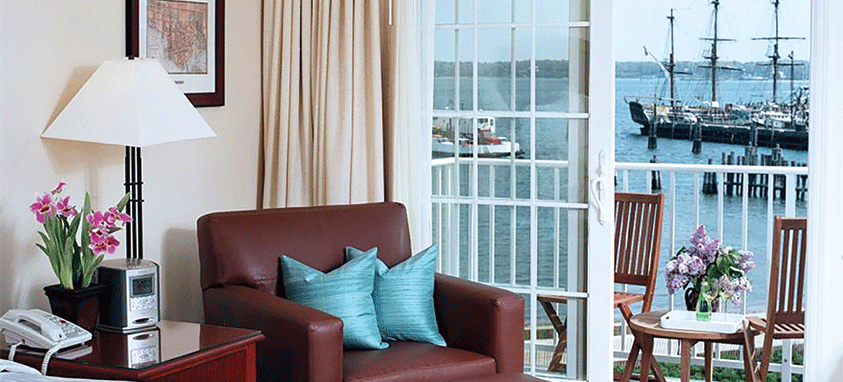 Long Island is a 1,401-square-mile island with a wine country centered around two peninsulas on the East End: rural North Fork, which hosts the majority of wineries, and South Fork, better known for its beach communities.
Seasonal offsites include beach activities and water sports. Peconic Water Sports is a go-to for kayaking, boating and fishing. The East End Seaport Museum and Marine Foundation (a destination of its own) offers a cruise that visits the Long Beach Bar (Bug Light) Lighthouse, a local landmark.
Two North Fork resorts are notable: Harborfront Inn at Greenport, with 35 rooms, a board room and an outdoor deck, and The Inn at East Wind, with 50 rooms and 30,000 sq. ft. of function space. The 55-room Sound View Greenport, which recently underwent a retro-cool reimagination, offers 3,000 sq. ft. of indoor/outdoor space, and The Preston House & Hotel, a 20-room boutique property across from the Long Island Aquarium, opened in January.
Washington
Set in a beautiful river valley just 30 miles northeast of Seattle, Woodinville is the premier hub of Washington's wine industry—home to large producers such as Chateau Ste. Michelle and Columbia Winery, as well as more than 100 others.
Outdoor activities abound, from water sports with WhatsSup Stand Up Paddle and Kayak on Lake Washington and the Sammamish River, to bicycling along the Sammamish River Trail. Or, check in with Adventura, which in addition to operating its outdoor adventure park, can put together recreational events for groups.
Capturing the area's ambience, Willows Lodge is a Conde Nast Traveler gold-rated resort with 84 recently refreshed guest rooms and 5,000 sq. ft. of updated meeting space. A new Hampton Inn & Suites-Seattle Woodinville features 102 rooms and 1,000 sq. ft. of meeting space. Woodinville also co-markets with its neighboring city, Bothell, as an "official stay partner."
Oregon
Willamette Valley cuts a scenic, 150-mile swath through Oregon and has emerged as a popular wine country destination thanks to one particular grape—pinot noir—and a wealth of activities for visitors to enjoy.
In McMinnville, Evergreen Air & Space Museum, new home of the historic Spruce Goose, has tours and private event options. After an intense goal-setting meeting, let your group splash at Wings & Waves Waterpark, an indoor, all-season water park on the same campus as the museum, with 10 water slides that push off atop a real Boeing 747 aircraft.
Coming in May this year is Atticus Hotel, a 36-guest room, locally owned luxury hotel in the heart of McMinnville. Now open is Courtyard by Marriott Corvallis, set along the riverfront, with 176 guest rooms and 2,914 sq. ft. of meeting space, including a 2,000-square-foot ballroom. Also recently opened is the 130-guest room Hyatt Place Eugene/Oakway Center, which occupies the top three floors of a mixed-use building.
---
Carolyn Koenig is the former editorial director of Smart Meetings and is a frequent contributor.