When you put smart women in a room together, incredible things happen
Inspired. That's how event planners and business professionals in attendance at our first-ever Smart Woman Summit described feeling coming away from the event.
I have always wanted to host an event geared specifically toward women in the meetings industry. As a female CEO and having had an entrepreneur for a mother, I understand the importance of female camaraderie, and it's something that's becoming harder to find in the workplace.
The Smart Woman Summit, held June 24–26, offered women the chance to come together to empower one another, and take some well-deserved time to kick up their feet and indulge in all we had to offer at luxurious Trump National Doral Miami resort.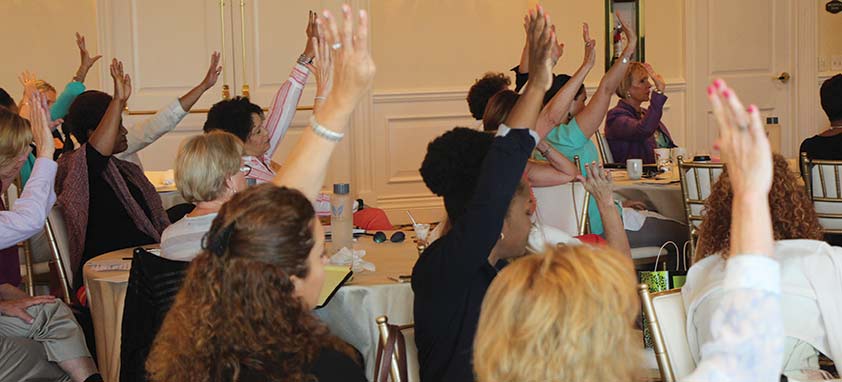 Decadent meals, inspirational keynote speakers, discounted spa services and private poolside cabanas were just some of the offerings the women in attendance enjoyed during their stay. The energy in the ballroom where presentations took place was open, honest, creative and inspirational.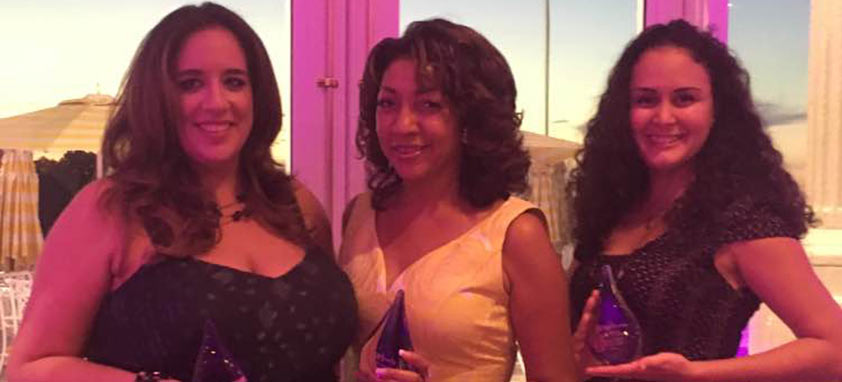 In April, we published our Smart Women awards, which recognized 25 powerhouse women in the industry. At the summit, we were fortunate enough to have some of those winners in attendance to honor them in front of their peers.
"I have been to many Smart Meeting events and this was truly one of the best I ever attended, especially because of the synergy at the Smart Woman Summit and the quality of all the speakers," says Patricia Perez-Sahin, regional director of sales for Prestige, who was honored as a Doer among the Smart Women awards. "I returned back home feeling more confident, inspired and empowered."
I'm thrilled to call our inaugural event a success. The attendees that stayed onsite for our East National Smart Meeting Event, which immediately followed, helped spread the word that the Smart Woman Summit is a must for women.
"The summit bravely departed from the expected gender-divide dialogue to focus instead on effecting personal and professional change through career focus and empowered professional networking," says Helkin Berg, CEO of SpotMe. "It honored the power of women in the meetings industry by focusing on what makes us effective, not what makes us different or disadvantaged. The event was only one day of work, but it launched a welcome and much-needed dialogue about empowering women at all levels of our industry."
Motivational speaker and best-selling author Christine Hassler kicked off the presentations with a stimulating keynote about ditching unrealistic expectations and being your best self. Her interactive speech had the crowd laughing, clapping and sharing stories about their personal experiences.
Body language expert Janine Driver delivered a keynote that everyone talked about for the next several days. Driver helped attendees gain a professional edge with advice on how to own the room with their presence and messages body language sends. Her authentic delivery and intense humor brought the crowd to tears. You could actually see the women in attendance applying what they learned from her over the following days.
Dr. Starla Fitch urged the group to enforce a "less juggling, more joy" mentality in the third keynote of the day. She encouraged everyone to avoid the burnout that so many professionals face when prioritizing work over personal needs.
Steve Sisgold wrapped up the day's talks with an interactive discussion about whole body intelligence. Attendees shared deeply personal details about what they want out of their personal and professional lives, and changes they need to make in order to fulfill them.
As word spread about the summit, lots of planners asked when the next one would be. To host an event that strengthened the bonds of such a powerful group of women was incredible, and it is definitely the first of many. The women came away feeling stronger, more confident, healthier and inspired to become their very best selves.
---
Marin Bright is CEO and founder of Bright Business Media, LLC, which publishes Smart Meetings magazine. She was honored during Folio's 2015 Top Women in Media Awards as a corporate visionary. Her monthly leadership column appears online and in print.