Wyndham Grand Jupiter at Harbourside Place, Florida
New initiatives, properties are a boon for meeting planners
Wyndham Hotel Group has had another successful year, partly due to launching major initiatives that benefit meeting groups.
"These initiatives will enable us to focus energy and resources on better product quality, valuable technology and innovative new marketing programs, including the relaunch of our game-changing Wyndham Rewards loyalty program this past spring," says Rob Loewen, executive vice president and chief operating officer for Wyndham Hotel Group. "These efforts are paramount for the company's continued growth."
Members of the loyalty program can earn free nights, airline tickets, gift cards and more at nearly 7,000 locations.
"Bucking the industry trends of devalued points and confusing reward categories, Wyndham Hotel Group launched a reimagined hotel loyalty program that's simple to understand, easy to use and that, dollar for dollar, lets more members earn more and redeem faster than any program in the industry today," Loewen says.
The company made several other important moves recently, including purchasing Dolce Hotels and Resorts, a leading provider for the industry, in February. Dolce has 24 properties and more than 5,500 guest rooms across seven countries in North America and Europe.
Wyndham Hotel Group had 7,698 hotels operating in 71 countries, including 5,585 in the United States as of June 30. Three of its most popular hotel groups among planners are Wyndham Hotels & Resorts, Ramada Plaza and Dolce Hotels & Resorts—all of which added and renovated key properties over the past year.
Wyndham Hotels and Resorts
This brand consists of three components, each offering distinct experiences: Wyndham Garden Hotels, upper-midscale hotels best-suited for small meetings; Wyndham Hotels and Resorts, upscale destinations that accommodate small to large meetings in spaces featuring state-of-the-art equipment; and Wyndham Grand Hotels and Resorts, upper-upscale resorts that showcase the best of the brand, including outstanding services for meetings. The brand has 207 hotels, including 37 added in 2014–15.
Wyndham Hotels & Resorts opened several major properties within the past year, including Hunt Valley Inn, A Grand Wyndham outside Baltimore. It boasts 500 acres of recreational fun, including Rio Mar Casino, two golf courses, trails and five eclectic restaurants and lounges. The hotel has 392 guest rooms and more than 30,000 sq. ft. of meeting space.
Located in Miami Beach, the 200-room Shelborne Wyndham Grand South Beach is an iconic oceanfront resort with a vintage Miami aesthetic infused with modern luxury. It provides 15,000 sq. ft. of meeting space.
Wyndham also opened Wyndham Grand Jupiter at Harbourside Place, which sits on a bank of Jupiter, Florida's Intracoastal Waterway and provides 179 guest rooms and 15,000 sq. ft. of meeting space.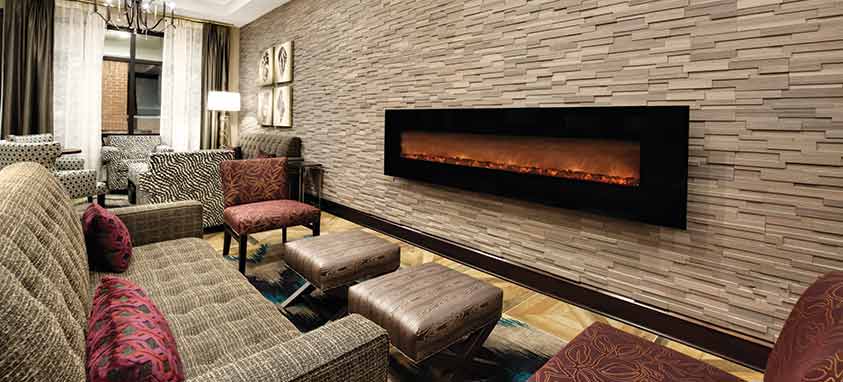 Wyndham Grand Charleston Mouth Pleasant, South Carolina
The 120-room Wyndham Garden Charleston Mount Pleasant is the newest upscale hotel in South Carolina's oldest city. It has more than 2,000 sq. ft. of customizable meeting space and a glorious 1,600-square-foot patio.
The brand also renovated key properties, including Wyndham Grand Rio Mar Beach Resort & Spa in Rio Grande, Puerto Rico; Vanderbilt's Sports & Spirits at Wyndham Hamilton Park Hotel & Conference Center in Florham Park, New Jersey; and Mining Exchange, A Wyndham Garden Hotel in Colorado Springs.
Ramada Plaza
The upper tier of the Ramada Worldwide brand, Ramada Plaza hotels are upper-midscale to upscale hotels near city centers, resort destinations and major airports throughout the world. The properties feature a variety of services that cater to meeting and event planners. Ramada Worldwide has 836 hotels globally, including 82 Ramada Plaza properties, and has added 37 hotels in 2014–15.
The 203-room Ramada Plaza Laredo in Texas is within 7 miles of Laredo International Airport (LRD). It provides 5,000 sq. ft. of meeting space, including a ballroom, a banquet facility, conference rooms and exhibition rooms.
Ramada Plaza Atlanta Downtown Capitol Park in Atlanta sits across from the Capitol and a mile from the Georgia World Congress Center. It boasts 387 guest rooms and 24,000 sq. ft. of flexible meeting space, including Piedmont Ballroom, which has a built-in stage.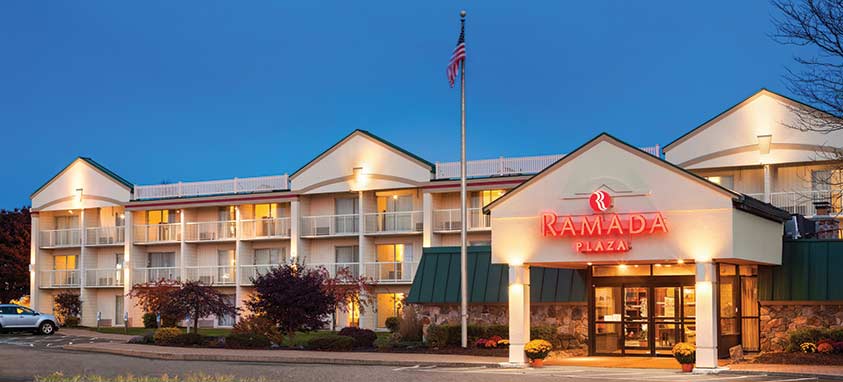 Ramada Plaza Portland
Located a short drive from multiple major cities, Ramada Plaza Portland in Maine has 120 guest rooms and some 1,200 sq. ft. of meeting space. It's situated 5 miles from downtown and close to shopping districts, state parks, waterfront dining and a landmark lighthouse. The brand also opened important international properties in New South Wales, Gold Coast, Broome and Darwin, Australia; Christchurch, New Zealand; Kuala Lumpur, Malaysia; Phuket, Thailand; San Luis Potosi, Mexico; and Campos dos Goytacazes, Brazil.
Dolce Hotels & Resorts
Dolce includes upper-upscale resorts, hotels, conference centers and day meeting centers. The properties, which welcome 4 million guests per year, specialize in delivering exceptional meeting experiences that include inspiring working and learning environments. The properties host approximately 100,000 events each year and combine for a total of 750,000 sq. ft. of meeting space.
The company has hotels in Aspen, Colorado; Fort Worth, Texas; San Jose, California; Palisades, New York; and Indianapolis. The brand also has three properties in France, two in Germany, one in Spain, one in Portugal, one in Belgium and two in Ontario, Canada.
"It's a terrific strategic fit for our portfolio," Loewen says. "With its respected, established brand equity, outstanding destination properties and some of the best meeting-product offerings available in the market today, it gives us a significant boost in this segment."
Dolce introduced the Complete Meetings Package (CMP), which is designed to address all needs of meeting planners when they arrange meetings. CMP is now embraced by many hotel companies and is considered the standard by the International Association of Conference Centers (IACC).
Silverado Resort and Spa
Silverado Resort and Spa—a Dolce property in Napa, California—completed a significant renovation this fall that revamped its 380 guest rooms and 20,000 sq. ft. of meeting space, and added a new market. This luxury resort is a one-hour drive north from San Francisco, in the heart of the world-famous Napa Valley Wine Country. World Golf Hall of Fame member Johnny Miller oversees the property's two PGA championship golf courses. The resort also offers a full-service spa, 13 lighted tennis courts, and biking and hiking trails. And it's close to more than 400 wineries.
Down the Road
The company plans to open several new properties in the next two years. Next month, Wyndham Hotels & Resorts will debut a hotel in Springfield, Illinois, with more than 360 guest rooms and 50,000 sq. ft. of meeting space. The brand also will open a Wyndham Grand resort with 450 guest rooms and 22,000 sq. ft. of meeting space in early 2017.
Ramada plans to introduce 17 hotels in South Korea by 2018, as well as properties in the Chinese cities of Jiaxing, Changsha, Xi'an and Foshan by late 2016 and a 100-room Ramada resort in Queensland, Australia, in early 2016. Dolce will open a hotel and conference center in Madisonville, Ohio, in late 2017 that has 217 rooms and 22,000 sq. ft. of meeting space.
"A key piece of our success is continued rapid growth of our international presence," Loewen says. "We're focused on increasing the size of our global footprint each year."