The other day, I ran across this stunner of a statement: "If food waste was a country, it would be the third-largest carbon dioxide emitter in the world after China and the United States." Wow. The vexing problem of food waste at events has been written about in this space in the past, but such a jaw-dropping statistic—attributed to Winnow, a technology company that helps chefs measure, manage and reduce food waste—begs the question of the environmental impact of everything being wasted at meetings and events.
It's time to add the two words "zero waste" to your checklist.
Zero waste seems daunting, and it is an organizational and logistical challenge, but it's also doable. It takes a mindset of closely looking at all the ways planners can reduce, reuse and recycle.
Read: Green Meeting Resource Guide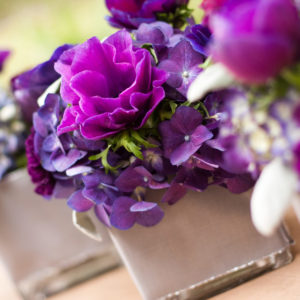 And it's an opportunity to get creative. Take the example of floral arrangements. At IMEX America in October, New York City-based Repeat Roses joined forces with Hilton Meet with Purpose to demonstrate how even those pops of color in the center of your banquet tables can end up beautiful forever. Repeat Roses collects flowers used at an event, freshens the arrangements and distributes them to local charities. Here's the best part: Afterward, the faded flowers are collected again for composting. No waste!
Meet with Purpose offers a CSR activity in which attendees create repurposed bouquets that go to hospices, cancer treatment centers, mental health facilities, and domestic abuse and homeless shelters.
MGM Resorts launched a program in January that will donate 800,000 surplus banquet meals (prepared but unserved, blast-chilled and stored) to Three Square Food Bank by 2020.
More: Why Choosing a Greener Hotel is Never an "Oh, Well…"
Ashley Weisman, who works in the sustainability certification program at Arizona State University, learned about zero-waste events by working at two climate leadership summits. "It isn't as strenuous a task as you would imagine," she wrote on the website Green Biz.
Start by collaborating with the venue. "I suggest meeting with whomever oversees the 'back of house' processes. Tour the space, noting all areas where waste will occur. Even if the venue's staff has not engaged in anything sustainability-related before, you would be surprised at their adaptability and openness to learn. Nevertheless, it is important to find feasible solutions together that work for both parties," Weisman says.
In 15 minutes or less (including time for questions), she says, you can train the back-of-house staff on what's compostable and recyclable. Be sure to share why it matters, pointing out that organic waste in landfills generates massive amounts of methane, which is 30 times more damaging to the environment than CO2.
If you use outside vendors, look for ones that share your commitment to doing the right thing. Give them enough time to make any necessary changes to their procedures and procurements.
Weisman makes these additional recommendations.
Use Bin Guarders
If you're asking attendees to dispose of their own waste, have people stationed to answer questions and post signs. "Make this a learning opportunity for everyone attending the event," she says.
Raise Awareness
Tell attendees that it is a zero-waste event—before and during the event.
Convenience is Key
"Generally, people will not recycle or compost unless bins are directly next to the trash bin," she says. Once you have taken your first steps and had success, try taking the zero-waste effort to the next level by not making trash bins available at all.
Allow for Adaptation
"After the event, get feedback from volunteers, partners and the venue," Weisman says. "This is incredibly valuable moving forward as you continually improve your zero-waste efforts."
If you get pushback from venues, vendors or attendees, remind them that the 2018 Super Bowl set a goal of recovering at least 90 percent of waste generated on game day at US Bank Stadium in Minneapolis. The effort, dubbed Rush2Recyle, scored big, successfully recovering 91 percent of all trash—nearly 63 tons—for reuse and composting, according to the NFL.
If the Super Bowl can do it, so can you. Do Mother Earth a favor and make it a priority.